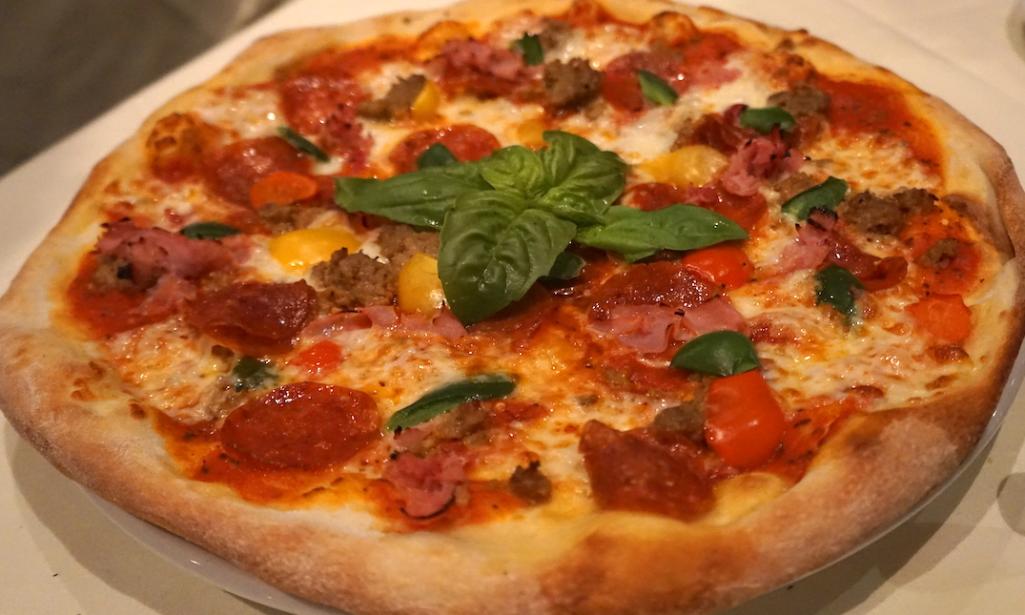 Italy may not be on the top of anyone's list to visit these days. The good news is that you don't have to go to Italy to get some excellent Italian food. There are a plethora of Italian restaurants in Irvine, and many of them are participating in Orange County Restuarant Week from March 8-14. 
What is Orange County Restaurant Week? It's a week where participating restaurants have prix fixe menus. These menus feature appetizers, entrees, and desserts that are on their regular menu, but typically at a discount. This is a great excuse to try a new restaurant or revisit a favorite eatery!
Here are a few Italian restaurants that should be on your radar for OC Restaurant Week.
532 Spectrum Center Dr., Irvine, CA 92618 - ​949.861.2222
$25 Lunch & $50 Dinner menus are featured.
Cucina Enoteca has two locations participating in Orange County Restaurant week: one in Newport Beach's Fashion Island, and the other in the Irvine Spectrum Center. Cucina Enoteca is a fabulous place for a casual night out with friends or a more dressy date night. They are featuring a lunch and dinner menu for Restaurant Week - both of which have some amazing dishes.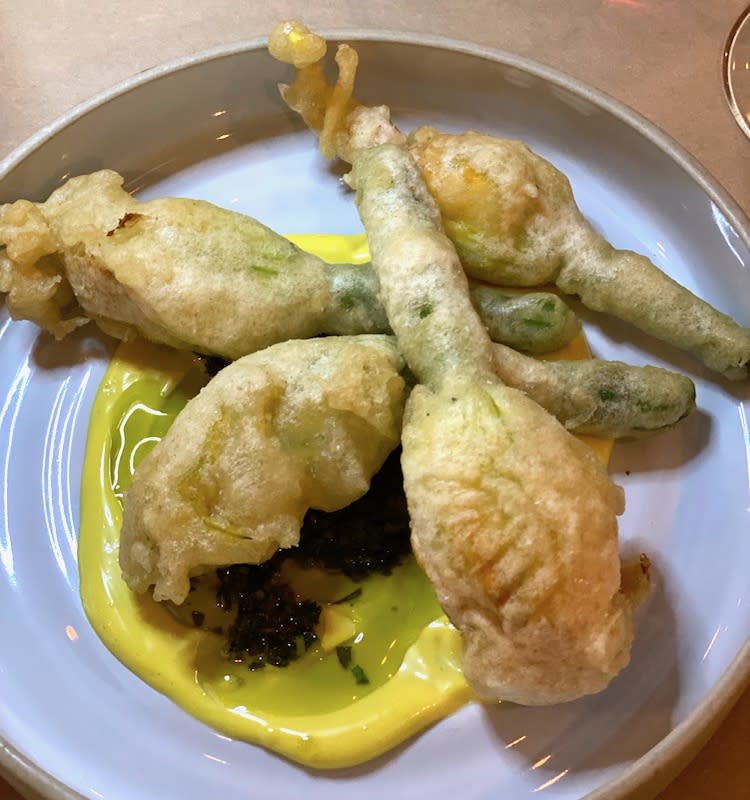 The stuffed fried squash blossoms (pictured above) are amazing. They're rich with flavor yet light so they won't fill you up before your entree. The squash blossoms are stuffed with lemon ricotta and served over saffron aioli and chimichurri. A healthier alternative, that is recommended, is the Tricolore salad. The serving size of the salad was surprisingly large, so make sure you save room for your entree - you won't be disappointed!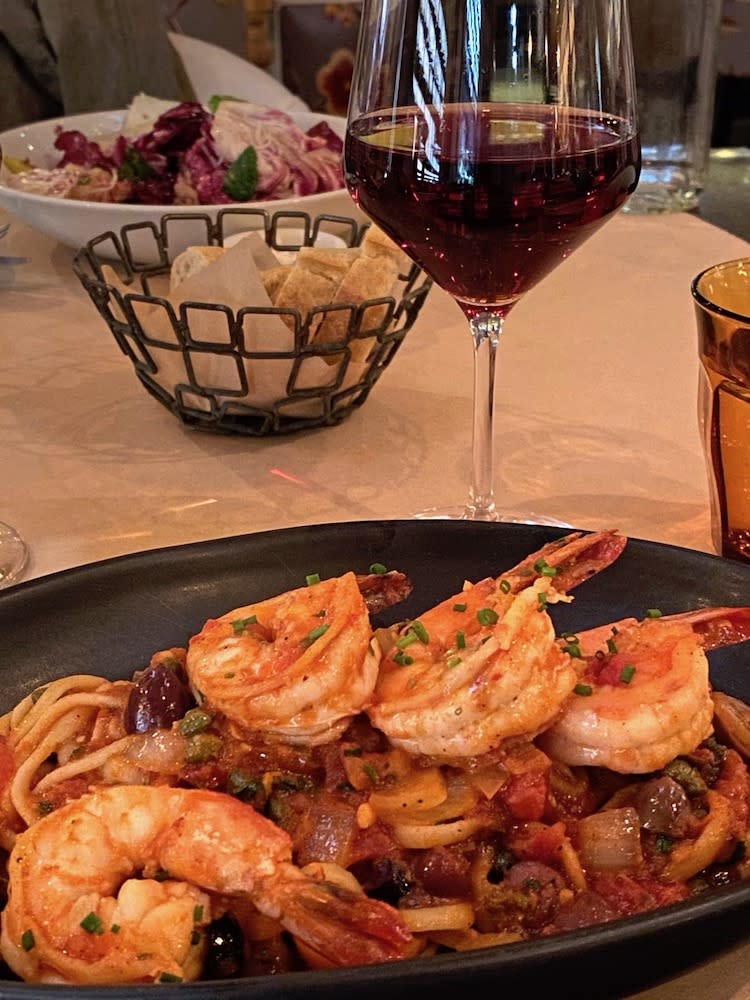 While the chicken Fra Diavolo was delicious, the shrimp puttanesca (pictured above) with linguine cannot be overlooked. The shrimp are large and cooked to perfection. The restaurant sommelier recommends the pelaverga wine, which pairs very well with the spice of the puttanesca.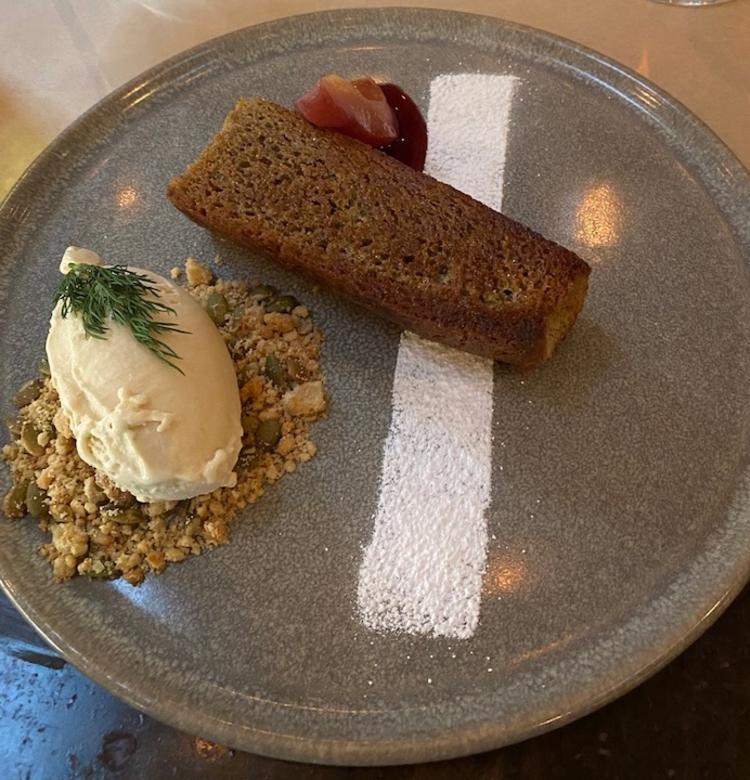 The olive oil cake (pictured above) was also amazing. It was served with a honey chamomile gelato that is made in house. It's an excellent way to round off your meal. 
Prego Mediterranean
2409 Park Ave., Tustin, CA 92782 - 949.553.1333
$20 Lunch and $40 Dinner menus are featured.
Don't let the name fool you - you will find excellent Italian food at Prego! The lunch and dinner restaurant week menus have equally excellent choices. Chef Ugo will take you on a culinary journey throughout your meal.
On the lunch menu, the spicy Italian pizza and conchiglie cremose (pictured above) are the best choices. The conchiglie has the right amount of spice and creaminess. It cannot be overlooked.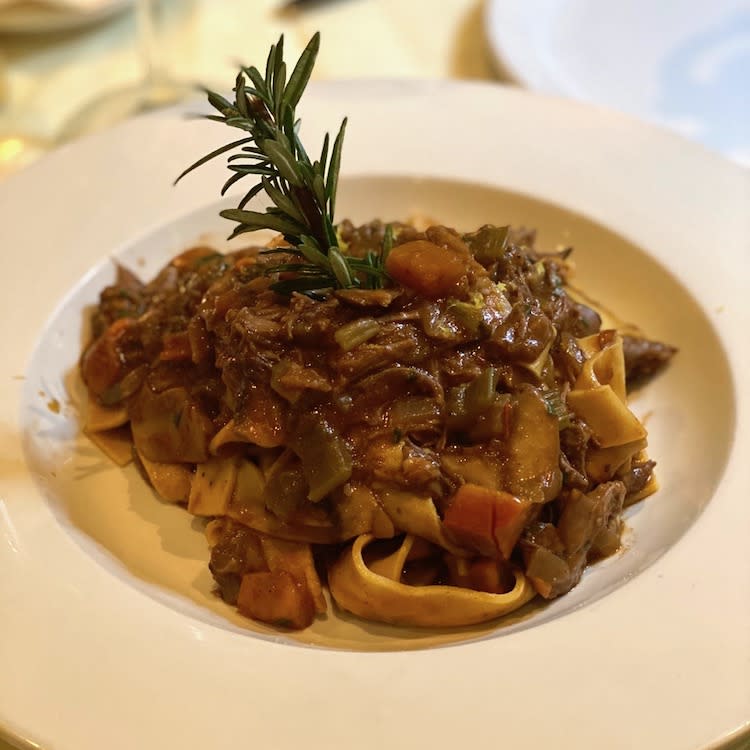 For dinner, the short rib pasta is where it's at. The short ribs are meticulously cooked and very tender. As a whole, the dish is very hearty and full of flavor. It was our favorite!
Prego can make almost everything gluten-free. As long as they have the ingredients, then they'll work with you so you can still enjoy the restaurant week selections.
Other Participating Italian Restaurants 
There are a few other Italian restaurants in Irvine in case Cucina Enoteca or Prego doesn't work for you. Conveniently, they are also in different areas of Irvine so you might not have to hop in a car and drive.
Angelina's Pizzeria Napoletana - 8573 Irvine Center Drive, Irvine, CA 92618

Menus Offered: $25 Lunch, $40 Dinner

Davio's Northern Italian Steakhouse - 18420 Von Karman Ave., Irvine, CA 92612

Menus Offered: $25 Lunch, $50 Dinner, and $80 Luxe

Il Fornaio - 18051 Von Karman Ave., Irvine, CA 92612

Menus Offered: $20 Lunch, $40 Dinner
We hope you go out and try a new restaurant in Irvine for Orange County Restaurant Week. There are so many amazing choices this year.