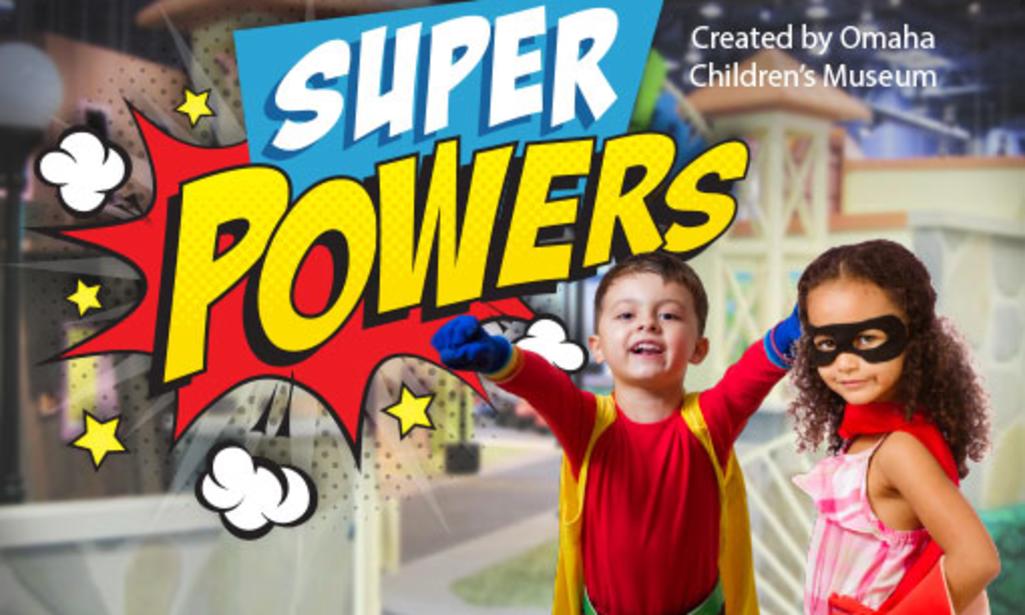 This summer Pretend City Children's Museum invites your children to embrace their inner superheroes at their Super Powers exhibit. On loan from the Omaha Children's Museum, Pretend City executive director Sandra Bolton says "This exhibit will help empower children so that they believe in their own abilities to make a difference in the world." When kids arrive at Super Power Headquarters they are encouraged to pick out a cape and mask before heading out to various components where they can complete missions and earn badges toward their "Superhero ID".
Highlights of the exhibit include: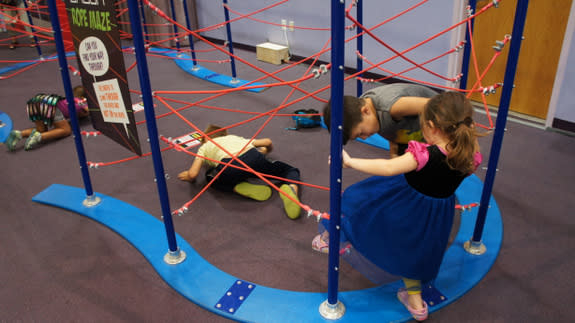 A Ropes Maze where kids can perfect their super spy laser dodging skills.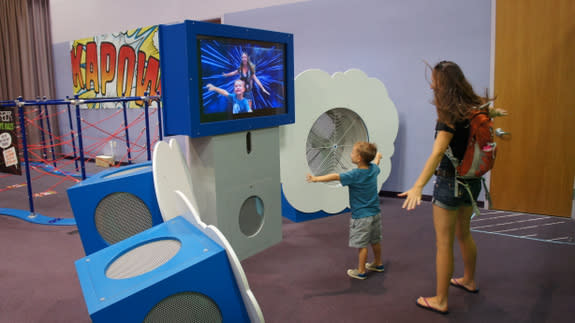 The Wind Tunnel where children can watch themselves fly through the sky on TV, just like Superman and Supergirl!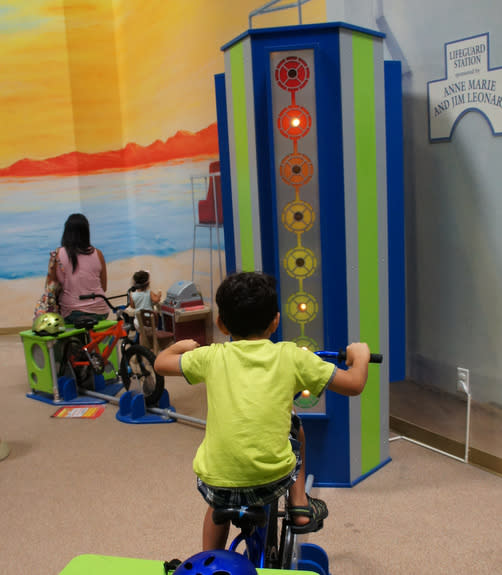 The Super Cycle where boys and girls can show off their super human pedaling strength by using their muscle movement energy to power a fuel cell, lighting up as many light bulbs as their little legs can manage.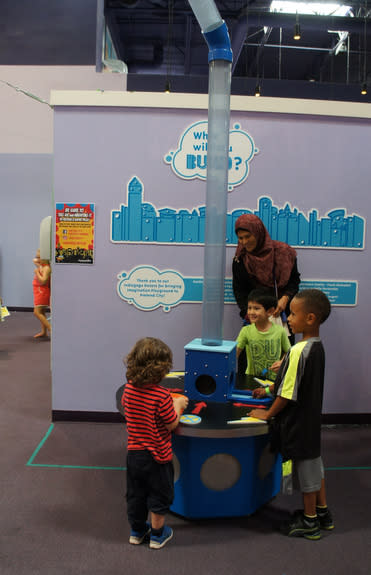 If you have ever been a parent to a 3-year-old, you can see understand the vast appeal of the Storm Shooter. Here toddlers and preschoolers will love placing cardboard cutouts of different weather patterns into a plastic tube and then pushing a button which sends a blast of air into the tube and the "weather" high above them. Collect and repeat over and over and over again.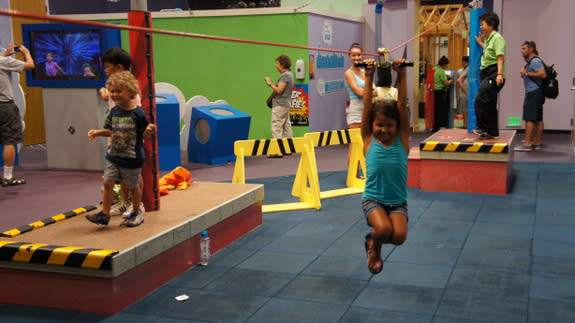 The Sky Slider, a mini zip line, is the ideal place for youngsters to test their bravery as they zip above the ground like superheroes have done for generations.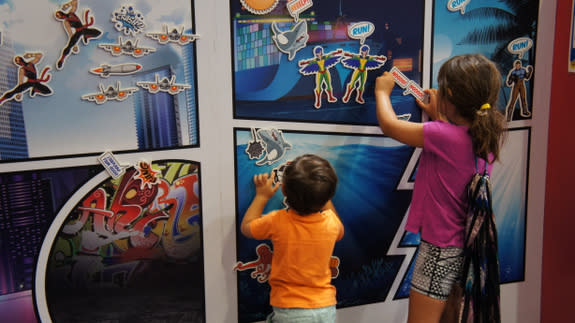 At the Comic Creation Station children can create their own jumbo-sized comic strips with characters, props, and speech bubbles with classic superhero phrases.
In addition to the exhibit which is open now through Sept 18th, children can enjoy various events at the museum throughout the summer. Highlights include Super Hero Dance Parties and the celebration of various everyday heroes, including Olympic Heroes August 7-20, 2016. 
Beyond the Super Powers exhibit, this museum that emphasizes learning through play has plenty more for families to get excited about. Children will love earning Pretend City "cash" while working at various places around town such as the dentist office, on the farm, at the marina, at the post office, at Ralph's grocery store (my daughter's personal favorite), and the restaurant which is currently sponsored by Taqueria De Anda and features some pretty mouth-watering pretend food.  Kids will also enjoy activities such riding vehicles around the city, making special projects at the Art Studio, or building in the construction zone.  For more information check out PretendCity.org.
 All images by Pretend City.