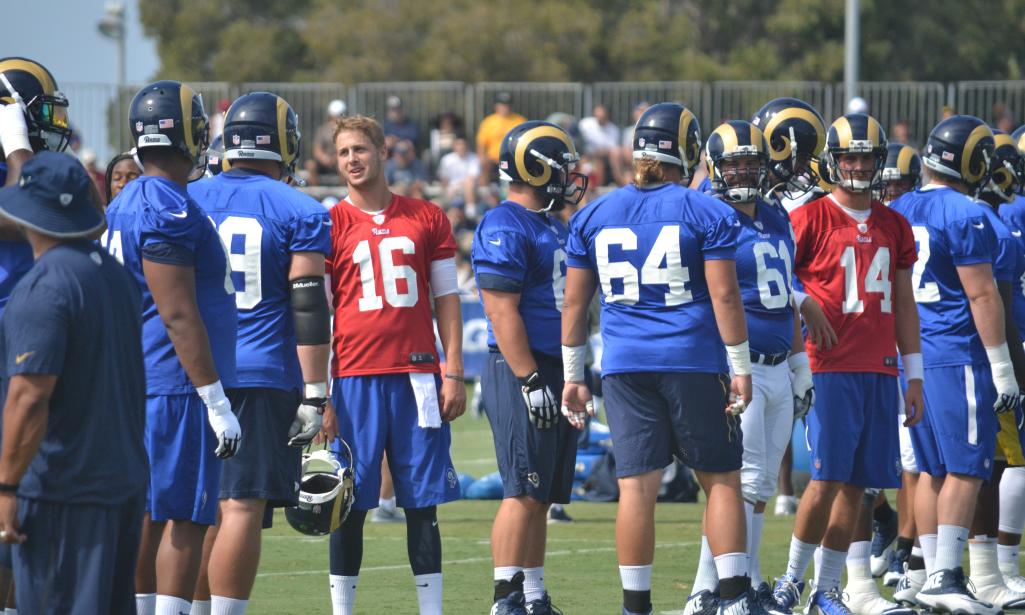 Football fans can be a crazy bunch. 
We wait in long lines wearing fuzzy wigs and face paint. We spend hours outside in the freezing cold or the blistering heat in the stands when we could be at home watching from the comforts of our couch instead. We consume food that would never be part of any reasonable, healthy adult's diet.
All for the love of the game.
And any sports fans will tell you that the best part of any fan experience is rooting for the guys on the field.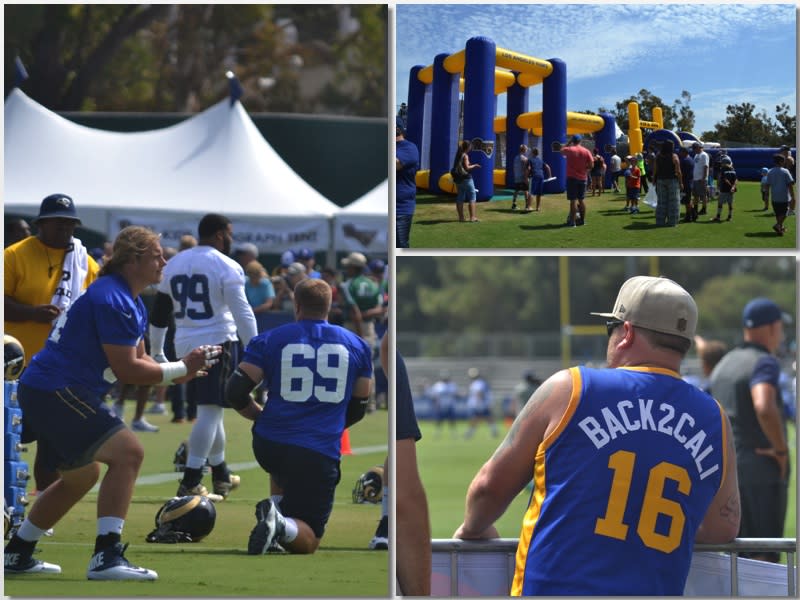 This summer pro football has come to Irvine, if only for the month of August, and I had a chance to check out their practice and get a first look at the newly-christened Los Angeles Rams. The UC Irvine campus is the summer home for the Rams, who trotted out onto Crawford Field, wearing new logos and fresh jerseys, ready to make their first impression. 
Orange County has been without a pro football team for decades. The Rams left Anaheim in 1994, leaving thousands of faithful fans behind. So even though this Open Practice was all about new beginnings, there was something very familiar about the experience.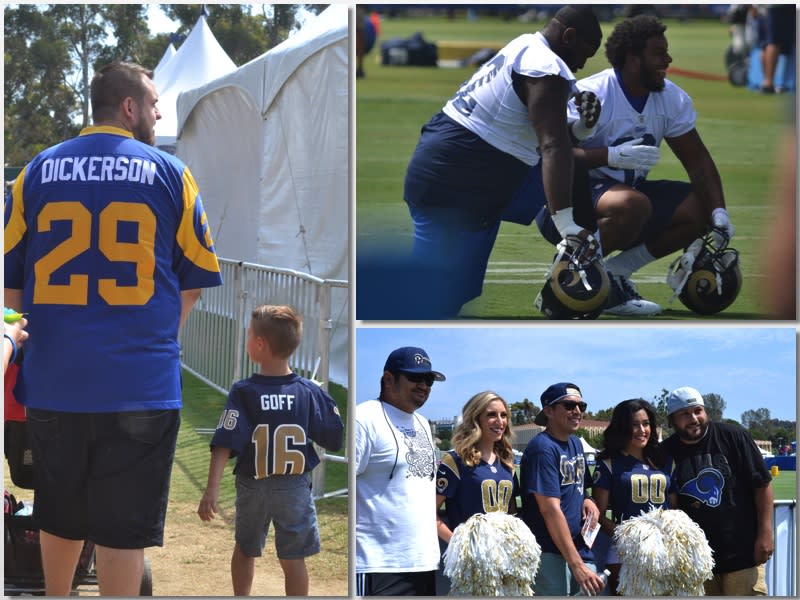 Names like Dickerson and Ferragamo were written on the backs of fans who remember the good old days. But right along side them were throngs of little guys, boys and girls wearing jerseys with names like Goff and Gurley, representing the next generation of Los Angeles Rams fans. 
The Open Practice at UCI is a great idea. It's a chance to heal old wounds with bereft fans who still remember the team's bitter departure. But it's also an opportunity to create new memories with the kids they brought along with them.
There's plenty of seating for the free practices and there are lots of opportunities to see the team in action.  After every practice, kids 14 and under will have a chance to get a few autographs. You can buy a spiffy new jersey or a flag for your front porch. Maybe even pose for a picture with a Rams Cheerleader.
The Rams will pack up camp at the end of August and move back up to LA.  But it's only fitting that they begin this season's campaign right where they left off 22 years ago...
In Orange County. 
For more information and practice schedules...check out the LA Rams website