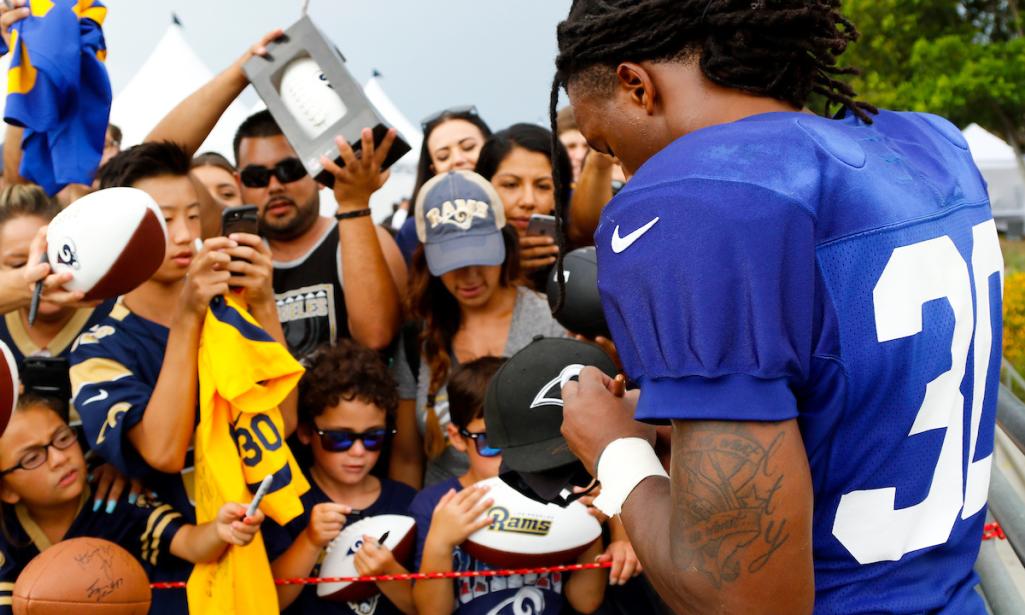 The Los Angeles Rams are strong contenders for the 2019 Super Bowl in Atlanta. 
But their season begins right here in Irvine. 

For the third consecutive summer,  UC Irvine is home to the LA Rams and their fans who flock to see their favorite players participate in Training Camp. This year's events will feature 13 practices open to the public. For a complete schedule of events, click here.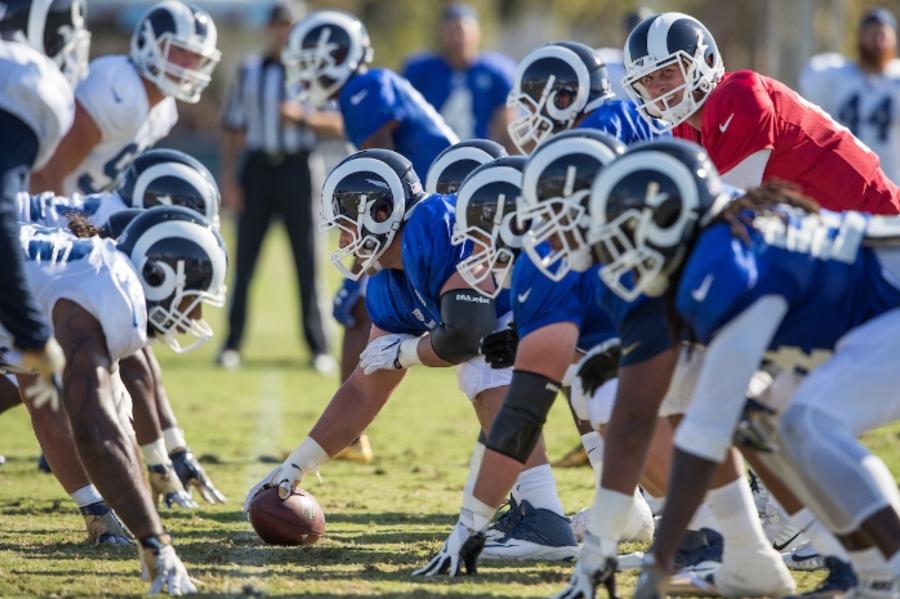 The Rams may play their games in Los Angeles, but during the summer, they're an Orange County team.
Locals who may not get a chance to travel north to see the team during the season turn out to see their favorite players live and in person. Training Camp may be a tune-up for the players, but it's also a time to celebrate and connect with the fans. The Defending NFC West Champions have added a few new elements this year that will make the fan experience even more enjoyable. 
All of the spectator bleachers surrounding the field will have shaded seating, and a newly-expanded Beer Garden will help fans 21 and older beat the heat. There will also be several theme-based events and special giveaways for fans in attendance.
Military Appreciation Day (Monday, July 30) – All veterans, active military members, and their families will receive a Rams-branded Salute to Service flag.
Youth & Community Day (Saturday, August 4) – Various community groups will be in attendance to enjoy practice from a hospitality tent. Fans in attendance will have the opportunity to receive a Rams-branded mini football. The team also will be auctioning off five Rams-branded play houses with the proceeds benefitting the Habitat for Humanity of Orange County.
Vamos Rams Day (Saturday, August 11) – Fans can enjoy a day of entertainment and activities to celebrate the rich Latino culture of the Los Angeles region. Fans in attendance will have the opportunity to receive a 'Vamos Rams' flag.
Note: Giveaways will be available to fans on select weekend practices and tickets will be required in order to receive a giveaway (while supplies last). Fans must sign up in advance on the Rams website to redeem a FREE ticket for the respective giveaways.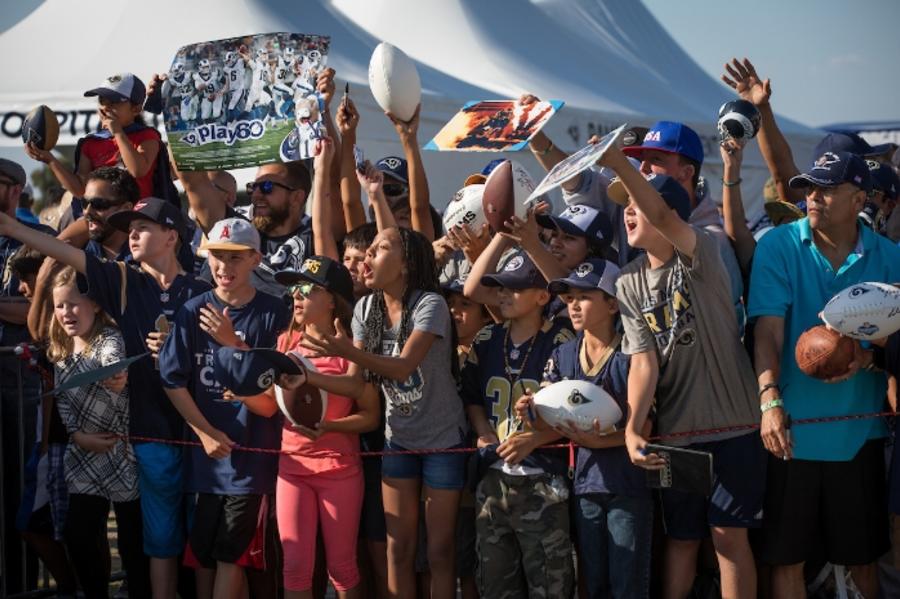 Rams Training Camp is definitely a family affair and football fans of all ages have plenty to enjoy.
The Rams Fan Zone will be larger this year and fans will have more access to a DJ, face painting, interactive photo experiences, enter-to-win opportunities, a virtual reality gaming tent and more. The Fan Zone will open two hours prior to every practice.
One of the best parts of visiting the LA Rams Training Camp is getting an opportunity to meet players and get a picture or autograph. After each practice, selected players will be available as well as Rams Legends who will be on hand to meet fans. 
The 2018-2019 LA Rams season promises to be an exceptional one. Don't miss this chance to be part of the very beginning!