Irvine City Council OK's Plan for Outdoor Music Venue 
Before an overflow crowd, the Irvine City Council Tuesday night unanimously approved a 12,000-seat outdoor amphitheater next to the Orange County Great Park. The temporary venue will keep the music playing in Irvine after the closing of the Irvine Meadows Amphitheater, which closed last fall after 35 years. The council vote will ensure that local live music won't skip a beat after all.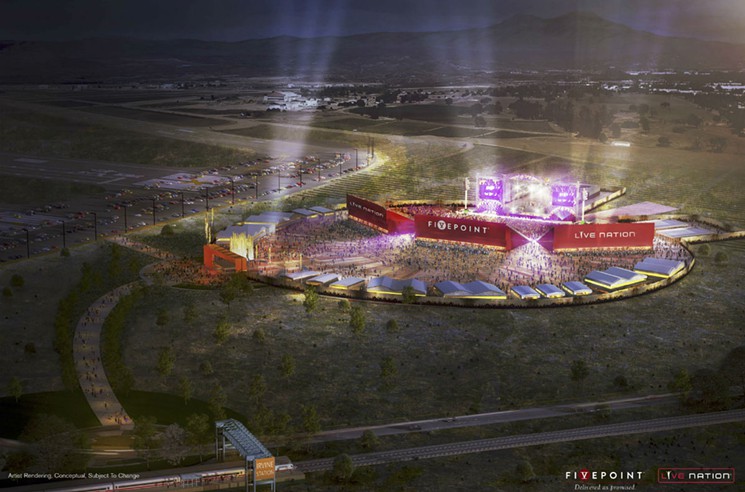 If all goes well, the new interim venue with all the conveniences, amenities and high-quality experience concert fans have come to expect, could open by early August for the second half of the 2017 summer concert season.
To learn more about the proposed new stadium, read the Destination Irvine article here. 
Thanks to the local grassroots organization, Save Live Music Irvine, the impossible was made a reality.  Live Nation and FivePoint now have the green light to build and operate a new outdoor concert venue to keep the rich summer tradition started with Irvine Meadows alive in Irvine.