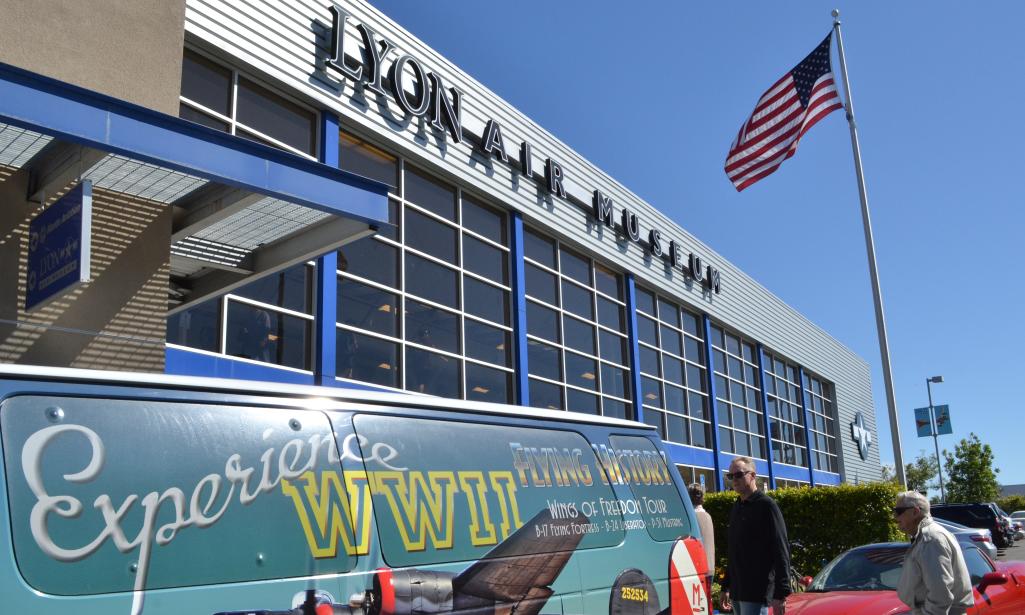 My Dad has always been my hero. 
On recent visit to the Lyon Air Museum in Irvine, I learned that he's a hero to others as well.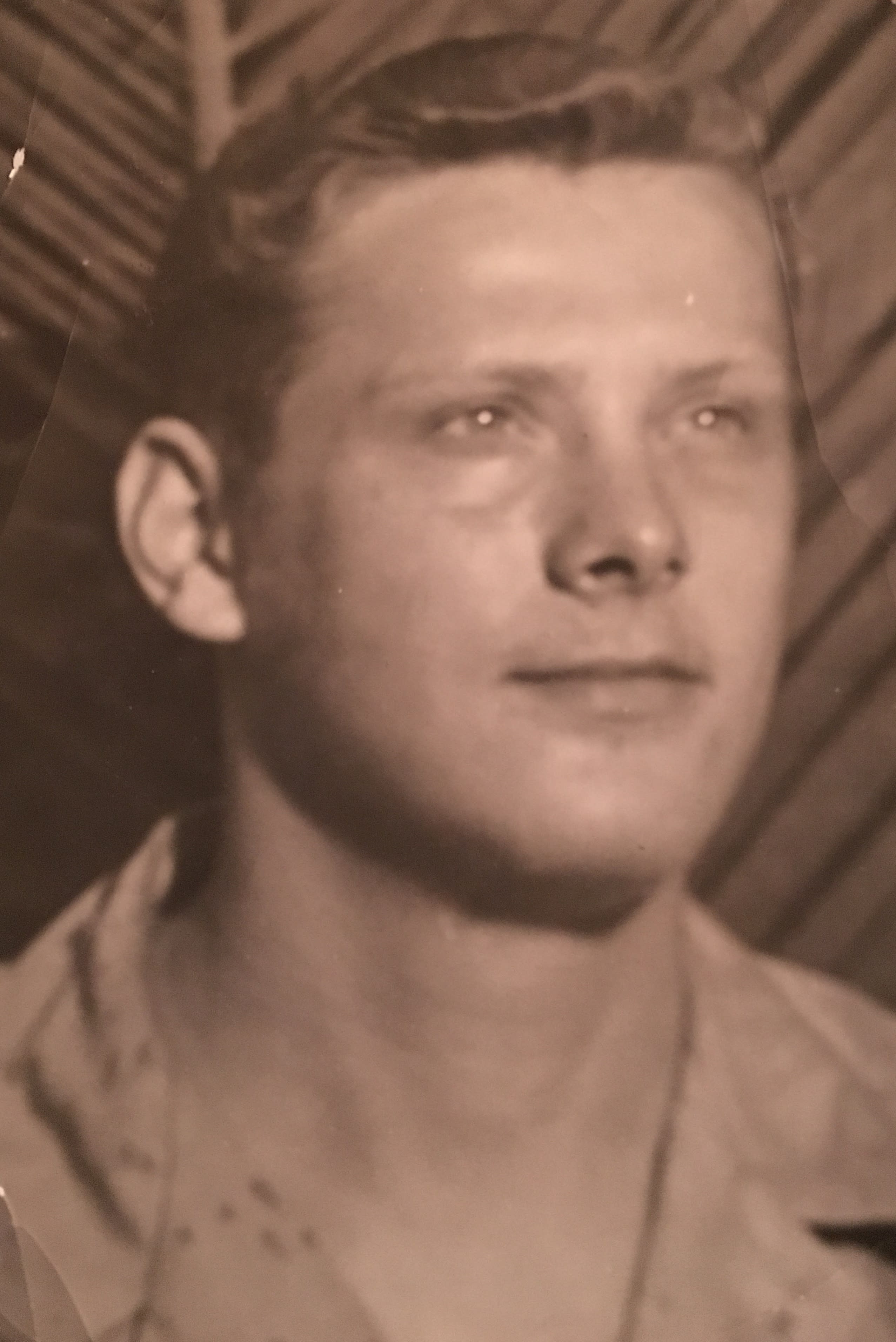 I grew up hearing about his service in World War II, how he lied about his age and told the enlistment officer that he was a year older than his actual age of 17, so he could have the chance to join the Air Force. 
Then in 1946, 19-year-old Merle Baker, who had never travelled more than a few hours from his hometown of Chicago, shipped off to the exotic islands of the South Pacific. 
He joined Operation Crossroads as an Air Force photographer. His mission: take pictures of atomic bomb tests from the air. 
As a kid, I heard about the day he climbed into the belly of a  B-29 Bomber, opened the door at 15,000 feet, and took pictures of the blast below. 
I used to imagine my Dad high above that massive, sepia-tone, mushroom cloud pictured in his old photographs, and I always asked him the same question,
"Were you scared?"
"No," he always said. "I was just a kid."
70 years later, as we walked through the Lyon Air Museum, he's no longer a kid. The museum's collection of vintage war planes and bombers tower over him and it's hard to imagine that he's the same young man with the strong jaw and steely, blue eyes that stare out from his Air Force photograph.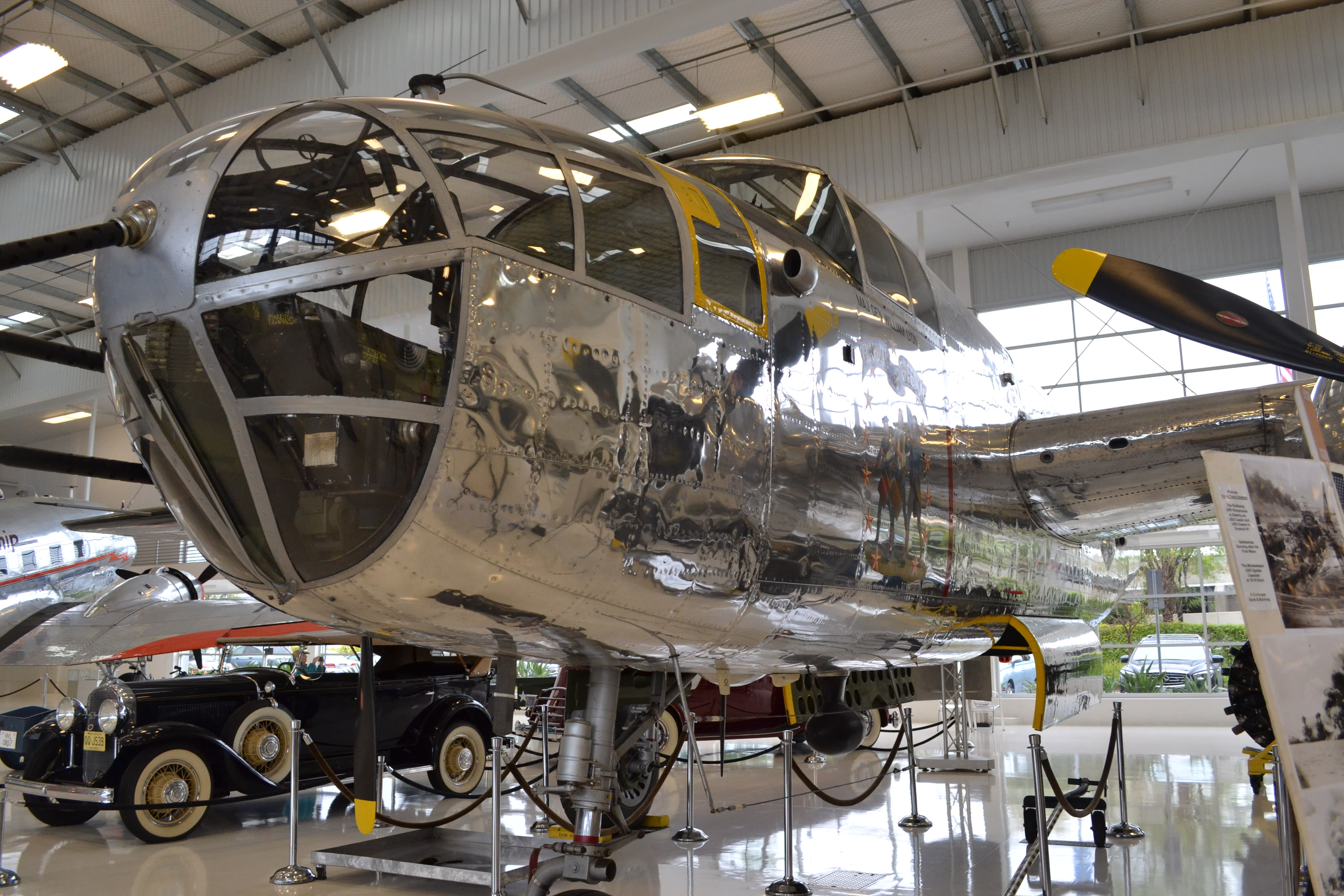 We're here for the "Wings of Freedom Tour," an exhibition of vintage war planes that have been lovingly restored by the Collings Foundation, a non-profit group that organizes and supports "living history" events at airports across the country. On display are three planes; a B-24 Liberator, a B-17 Flying Fortress, and a WWII P-51C Mustang dual-control fighter aircraft. 
I'm here to learn about these amazing planes. Dad is here to take a ride.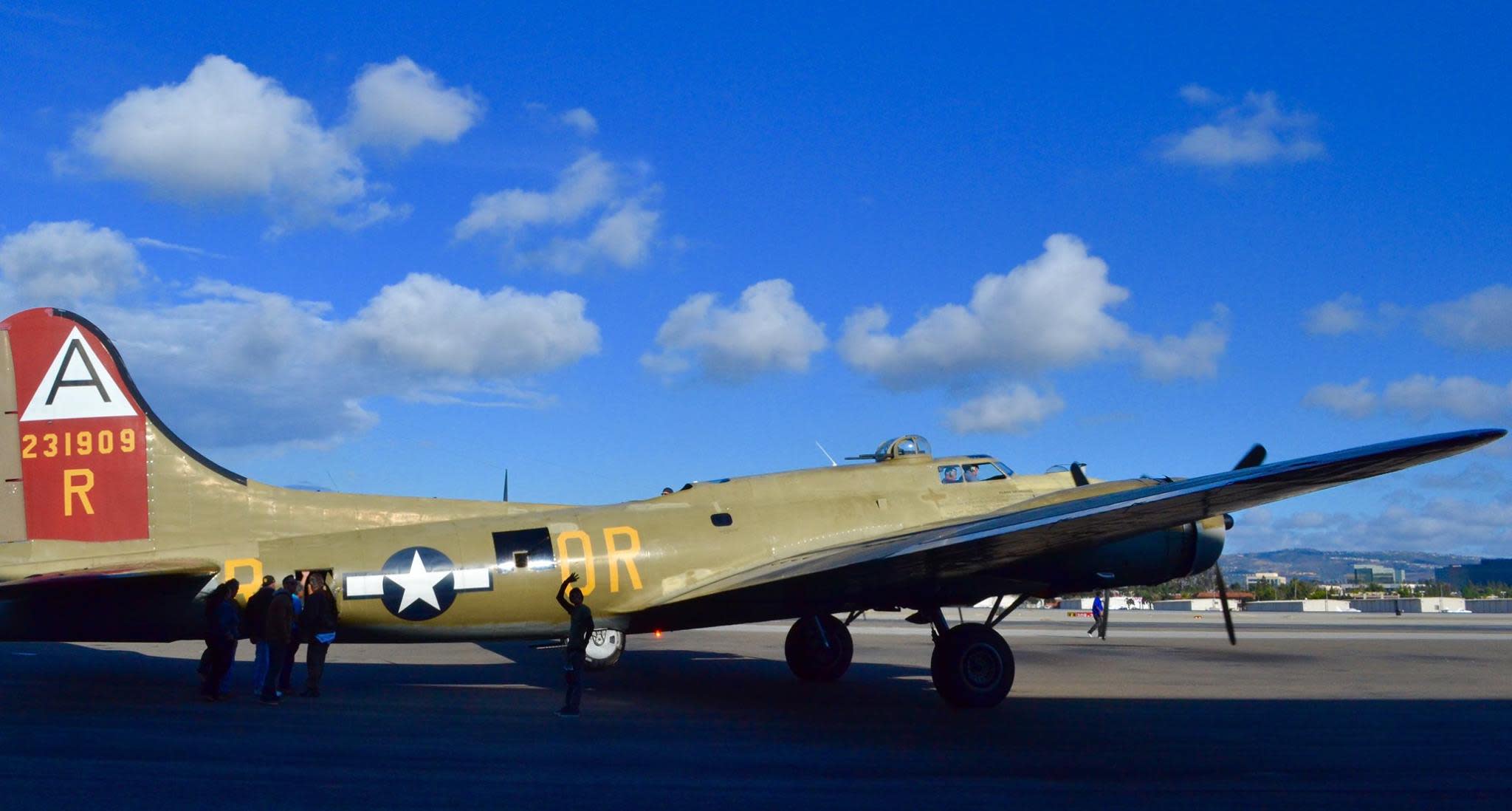 After checking in and getting his boarding pass, we stand near the window with other museum visitors and watch groups of excited passengers board the planes. I wonder for a moment if this is a good idea. Will this experience be too strenuous for a man nearing his 90th birthday? There are no entry steps to the plane. Passengers hoist themselves up to board, just like young servicemen did decades ago. I look over to see if my Dad is nervous, and see that he's smiling.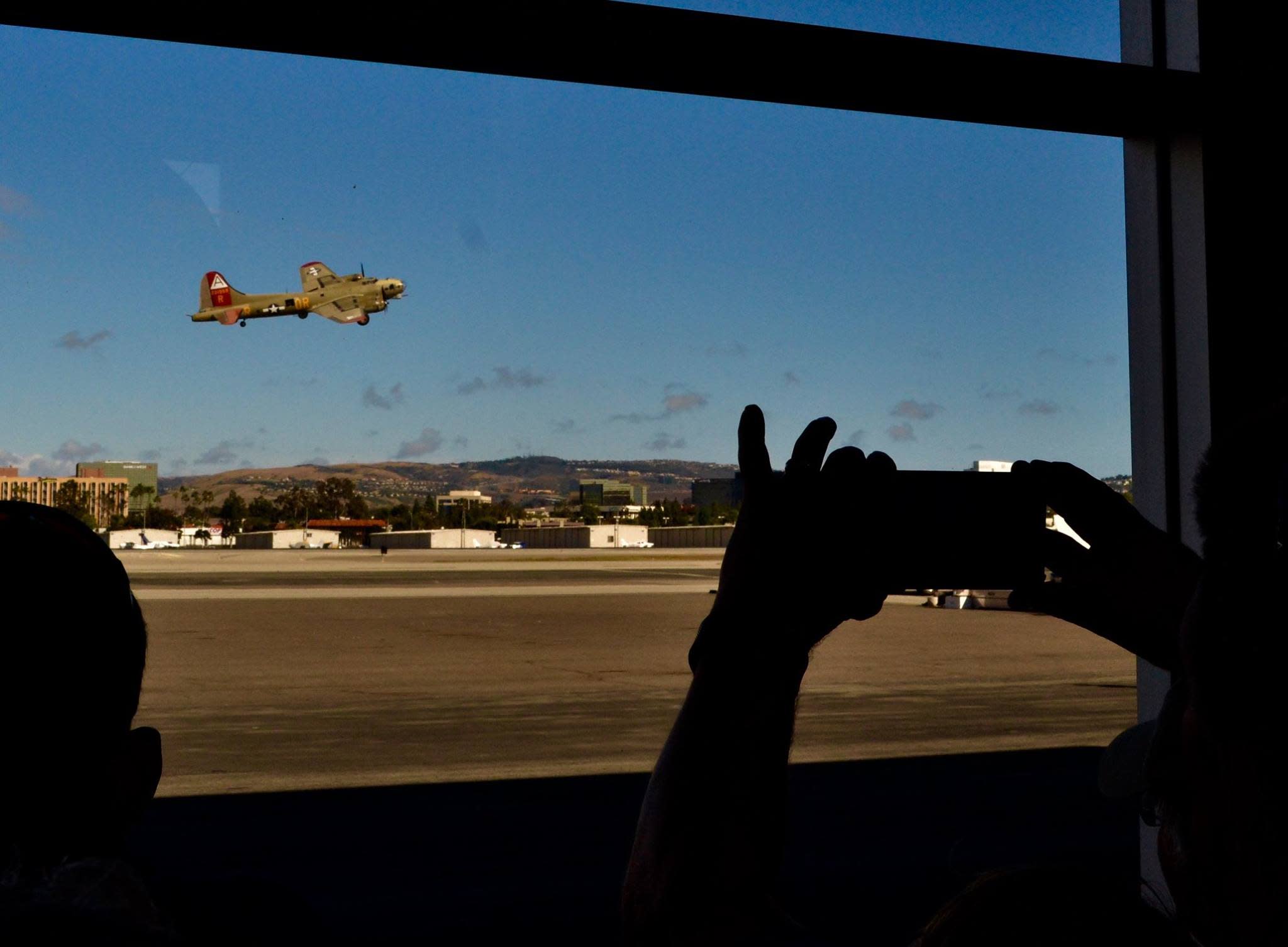 "Do you hear that sound?" he says, as the drone of the propellers gets louder during takeoff. "There's nothing like it."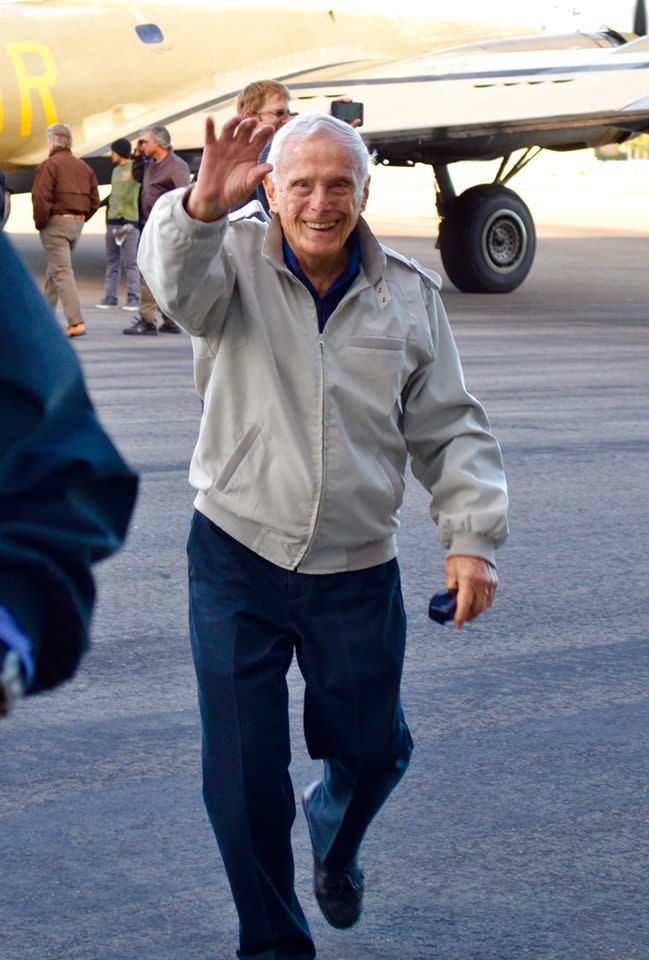 Soon it's his turn and I watch him take his place with the others near the B-17.
They are all vintage plane enthusiasts, but Dad is the only one old enough to have been on one during active duty. They regard him with respect and shake his hand.
He smiles and shares his stories as they listen attentively. I am no longer worried. I am proud of him all over again. 
The Lyon Air Museum is a wonderful place. It's a treasure trove of historic preservation tucked away on the west side of Orange County's John Wayne Airport. Established by Major General William Lyon, the museum captures the remarkable history of World War II aviation. Its mission is to share stories of aviation's past and inspire visitors to preserve the heritage of the greatest generation.
I brought my father to the "Wings of Freedom" tour so that he could have the gift of going back in time, but I received a gift as well. I got a chance to see my Dad in a new light. My hero was an heroic example to others. 
For an afternoon, he was still my Dad and my kids' Grandfather. But as he got off the plane, eyes twinkling as he gave me an enthusiastic thumbs-up, I had the chance to see that teenager from Chicago too. 
LYON AIR MUSEUM
19300 Ike Jones Road

Santa Ana, CA 92707

Phone: 714-210-4585
HOURS OF OPERATION
10 AM to 4 PM, every day
ADMISSION FEES
General: $12
Ages 5-17: $6
Under 5: Free
Seniors & Veterans: $9
Groups: $1-Off
School Groups: Free (Grades K - 12. By reservation only. Other restrictions may apply)