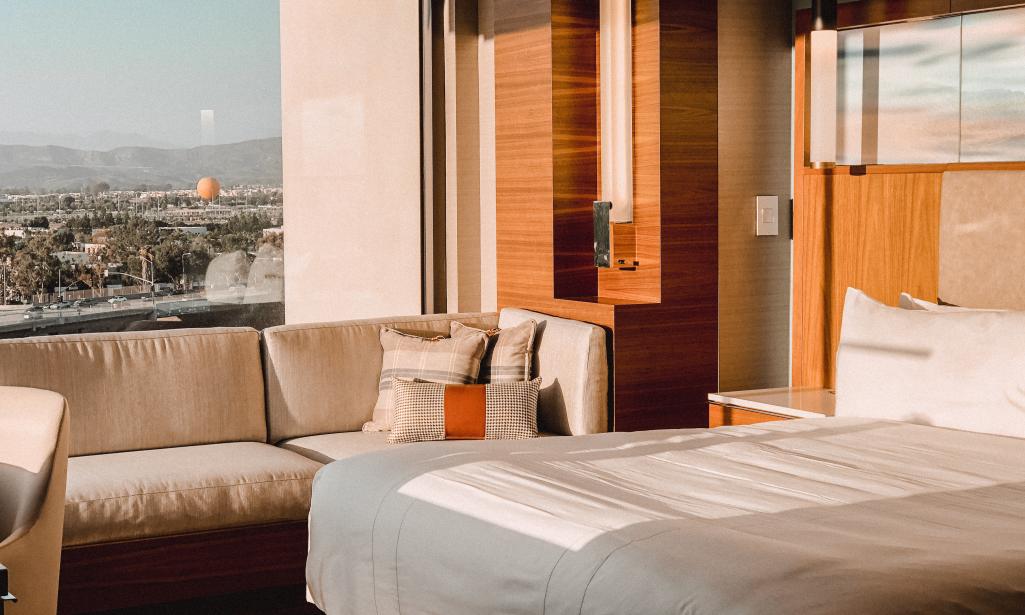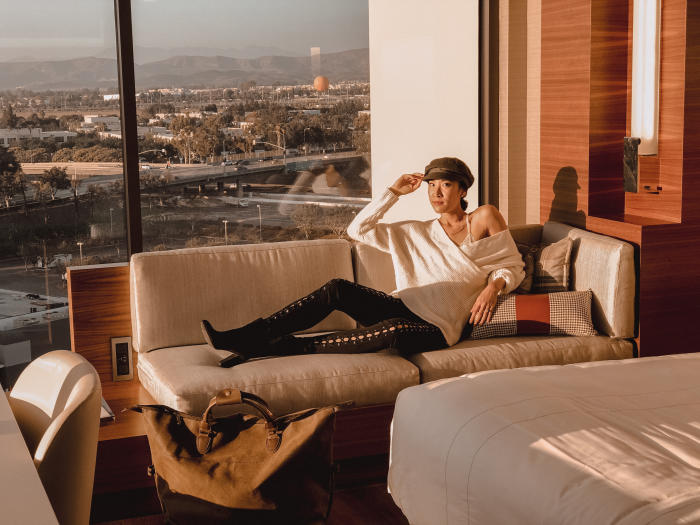 Whether you're looking to do a staycation or you're visiting Irvine, you'll want to make sure to take advantage of the Marriott Irvine Spectrum's amazing hotel deal, the Suite as Honey Extended Stay package. The Marriott Irvine Spectrum grand opened December 2017 unveiling 15 stories complete with 271 guest rooms (which include 50 premier suites), over 18,000-square-feet of high-tech meeting space, as well as a rooftop bar with spectacular Irvine skyline views. The hotel is offering an AMAZING promotion that you won't want to pass up, here's what the Suite as Honey Package Includes:
 • Corner Suite with full kitchen, live app streaming with Netflix and floor to ceiling windows
 • VIP access for two to Hive and Honey Rooftop Bar, OC's newest hot spot with on-trend drinks and 360-degree views (Thu-Sat only)
 • Two complementary specialty beverages
 • Complimentary Chef Paulo's famous Cinnamon roll (this was delivered to our room, what a treat)
 • Complimentary reserved poolside cabana (first come first serve, must reserve in advance)
See more on the package here, and be sure to call into the Marriott Irvine Spectrum directly to check availability. Promotion is valid until December 31, 2018.