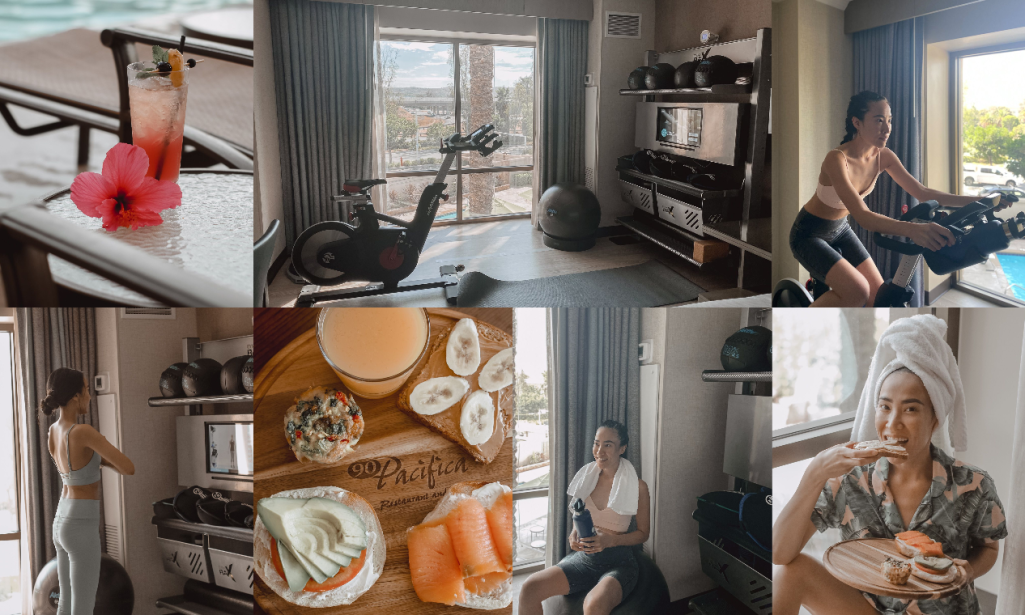 Whether for business or leisure, as the need and itch for travel increases, the DoubleTree by Hilton Hotel Irvine Spectrum located in the heart of Orange County is welcoming guests with a brand new hotel room concept (along with their staple warm chocolate chip cookies). Heightened safety measures in place ensure that guests feel secure and comfortable in their surroundings during their stay, the hotel is in convenient walking distance to the Irvine Spectrum Center, it's 10 miles from the coast and there's a complimentary John Wayne Airport shuttle available. Now there's even more of a reason to book a stay at the DoubleTree, as you are able to reserve the recently unveiled Five Feet to Fitness room; this king bed room features a space dedicated to exercising a variety of ways allowing you to workout from the comforts and privacy of your hotel room. This past weekend, I got to check into a wellness weekend staycation at the DoubleTree by Hilton Irvine Spectrum, and I'm going to take you along on my stay experiencing the in-room workout features, grab-n-go food from the hotel's Blend Café Market, poolside lounging and dining experience at the hotel's restaurant 90 Pacifica curated by Chef Miguel Luna. 
Day 1 
4pm Check In + Cookie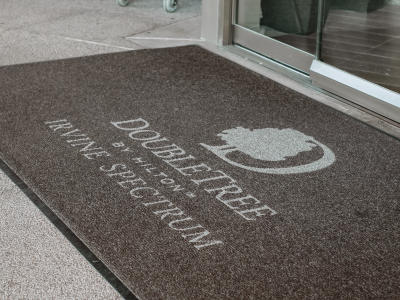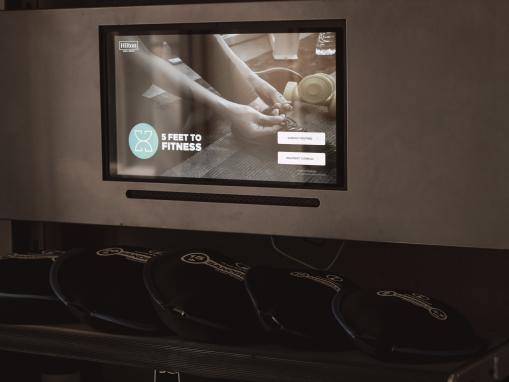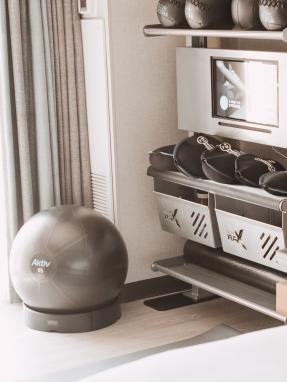 4:15pm Grab a Pre-Workout Bites from Blend Café Market
Fresh Fruit & Yogurt and Granola Parfait 
Grab any other refreshments and snacks you may need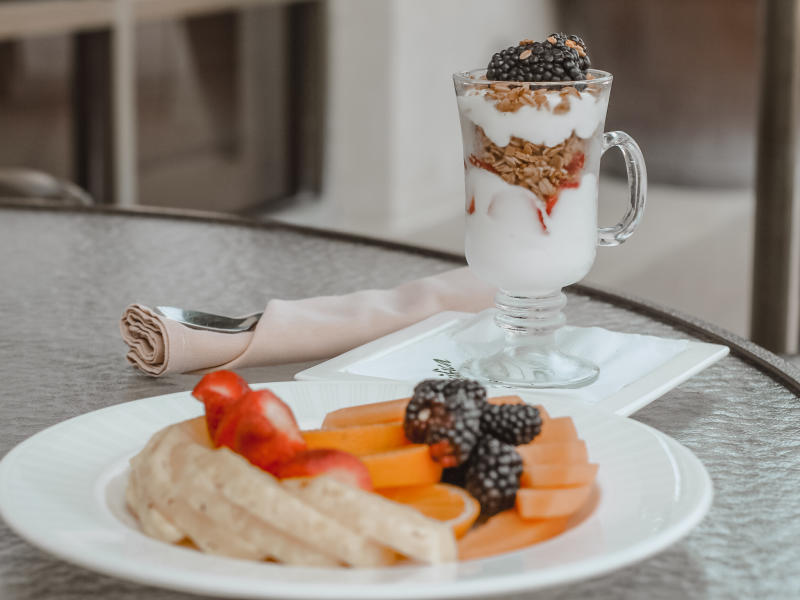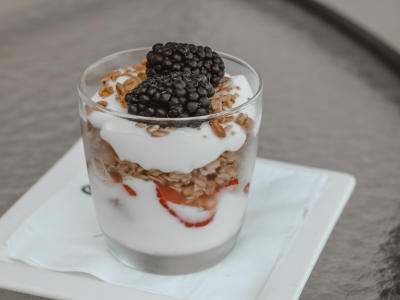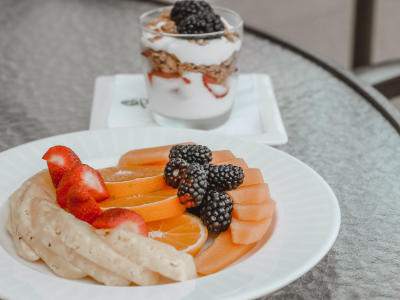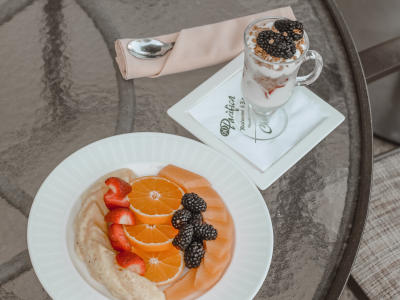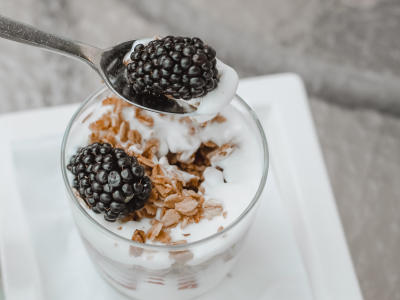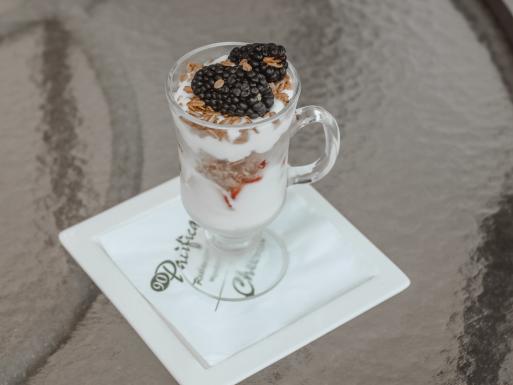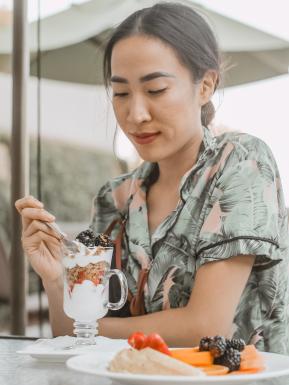 4:30pm Pick Workout Routine from the In-Room Kiosk
Afternoon Cycling 
Medicine Ball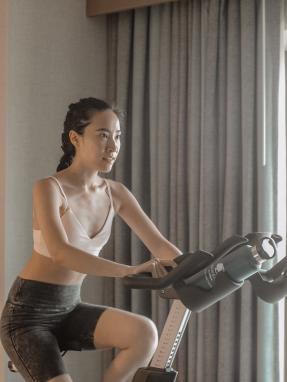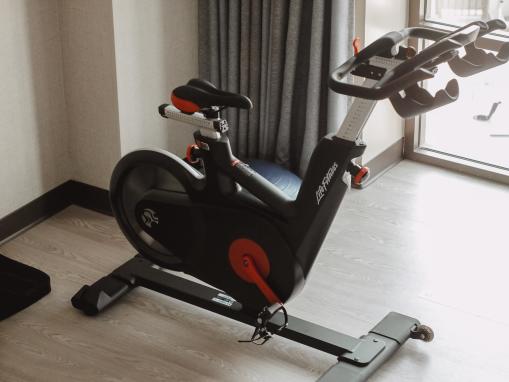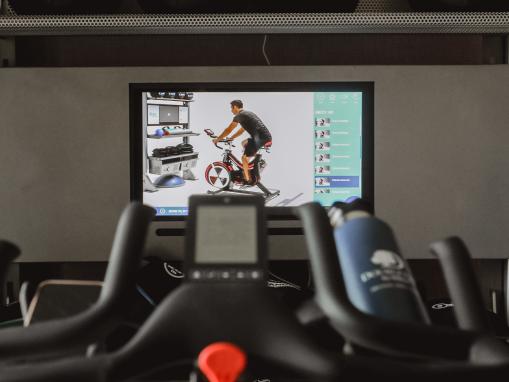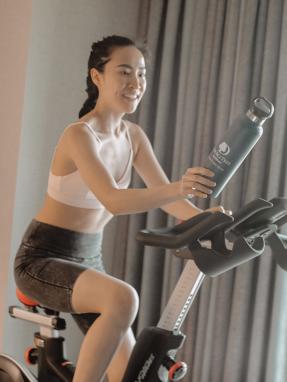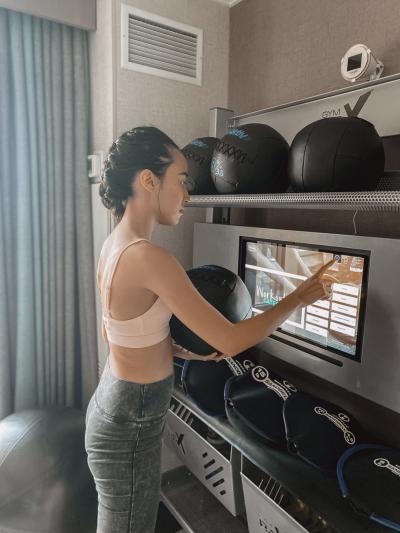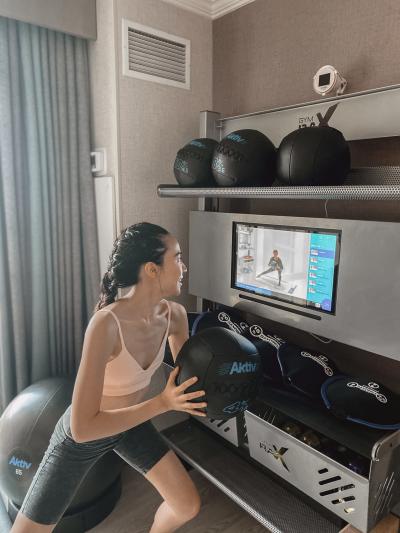 5:30pm Outdoor Dining at 90 Pacifica
Cocktails by Deanne and Dinner by Chef Miguel Luna 

Grilled Chicken Breast,  Roasted Red Pepper Sauce.

Skuna Bay Salmon, Basil Lemon Cream

"El Diablo" - Tequila, Blackcurrant + Ginger and "Los Verdes" - Vodka, Cucumber & Mint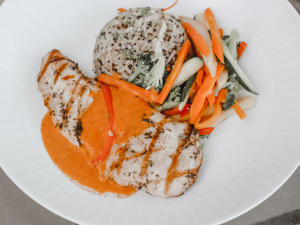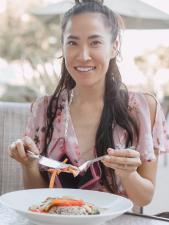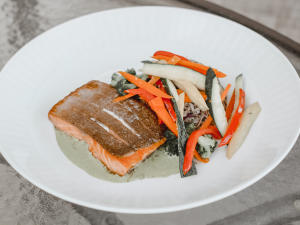 6:30pm Sunset Poolside Lounging & Drinks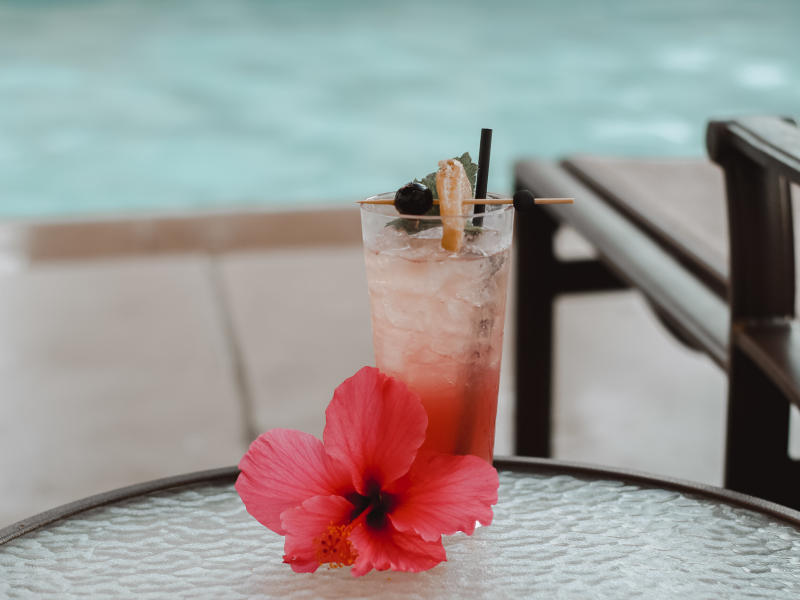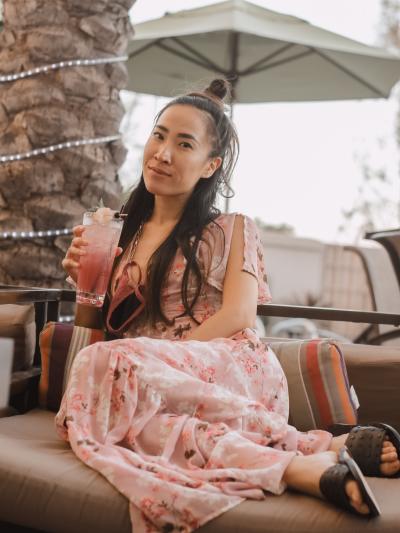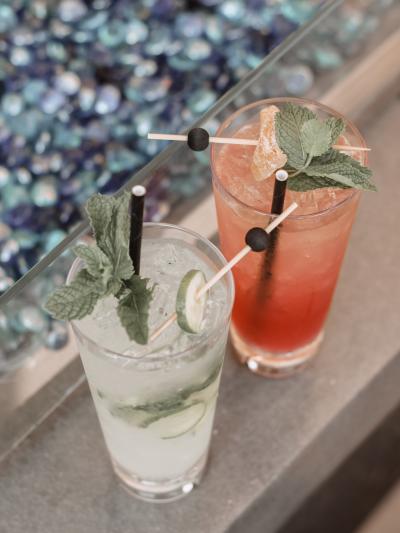 Day 2
7:00am Morning Yoga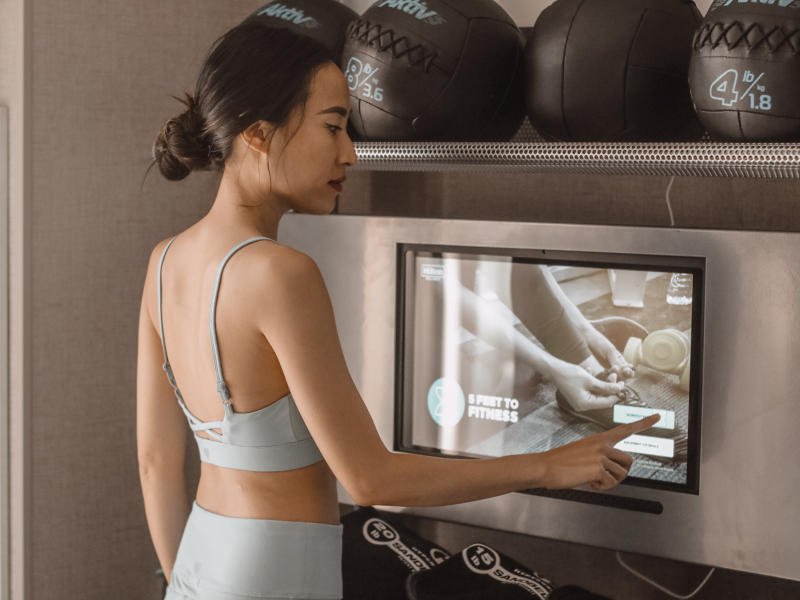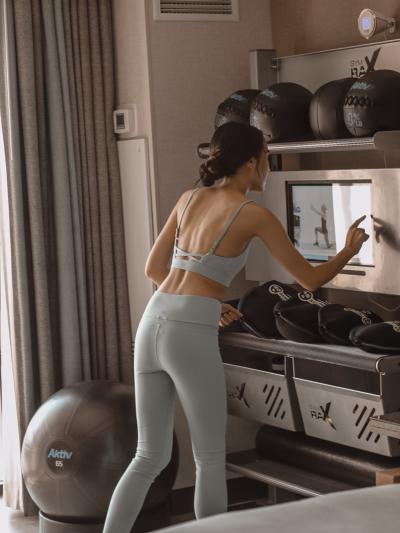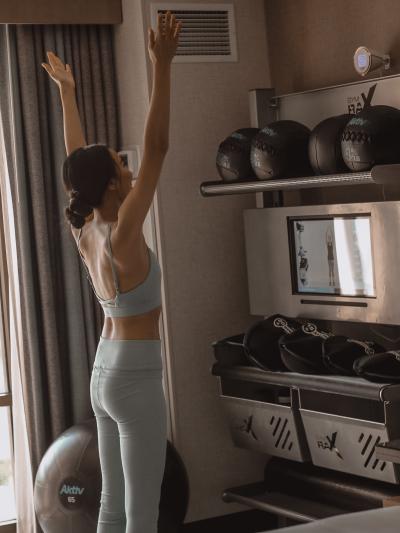 8:00am Post Workout Breakfast - Outdoor Dining at 90 Pacifica
Sunshine Breakfast

Peanut Butter & Banana Toast
Veggie Egg Muffins
Smoked Salmon Bagel + Avocado & Tomato Bagel
Glass of Orange Juice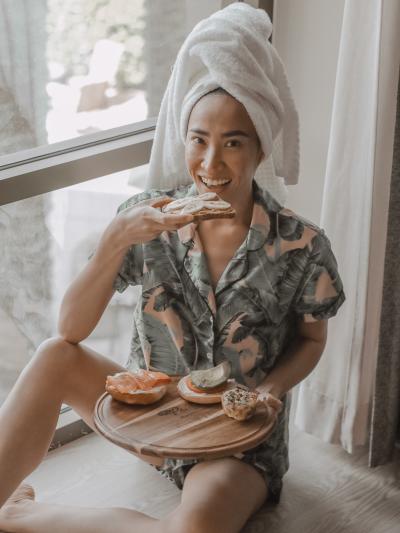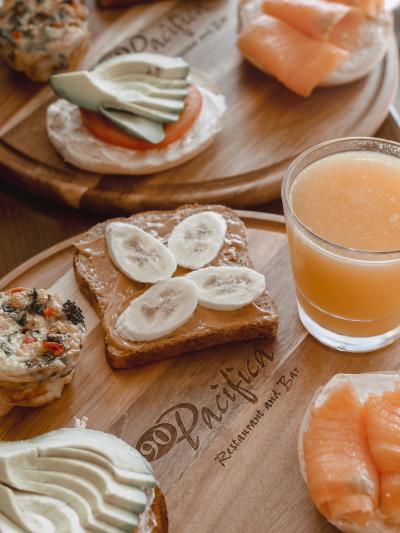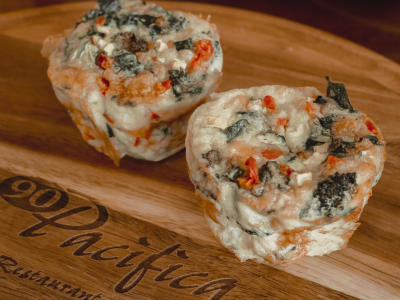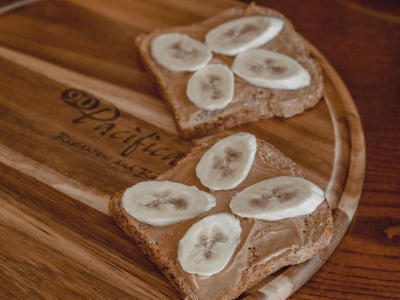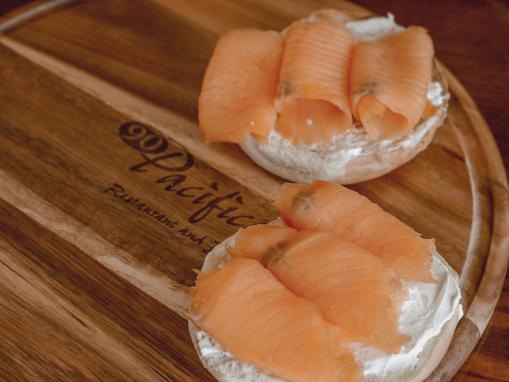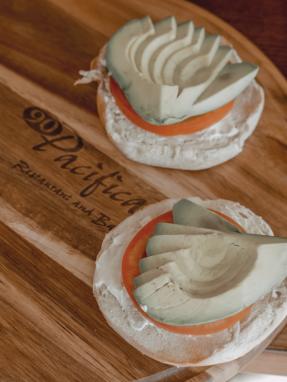 9:30am Hiking in Irvine - Venture out to one of the numerous trails nearby, check out these trails: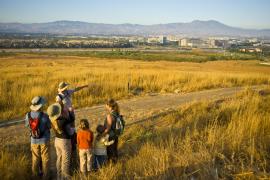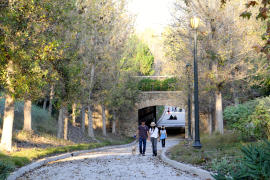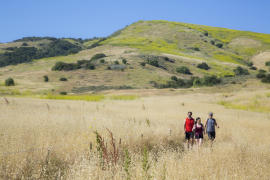 11:00am Check Out 
Head to the Irvine Spectrum Center 
Leisurely Stroll around the Open Air shopping center
Safe Shopping
Al Fresco Lunch
A Closer Look at the Five Feet to Fitness Features
Five Feet to Fitness™ kiosk provides over 200 bespoke guided exercise tutorials and over 25 classes to invigorate and motivate you through a workout, using the equipment found in the room as well as bodyweight exercises.
GYM RAX™ These days nobody does the same workout twice at the gym, so why should they on the road? Hilton's in-room Gym Rax™ storage bay provides a large variety of fitness accessories that support an assortment of exercises and fitness modalities to include strength, suspension, body weight, core, yoga, HIIT, meditation and family fitness options.
Indoor cycling appeals to a wide range of users and abilities. The LifeFitness IC5 delivers the distinctive feel of riding a bike out on the road. It's engineered to enhance the performance of any athlete no matter where they are in their fitness journey.
Meditation - Mindfulness practices such as meditation are becoming more important to many Hilton guests and global travelers. A small and simple floor meditation chair offers the perfect spot to get comfortable, breathe deeply, and relax.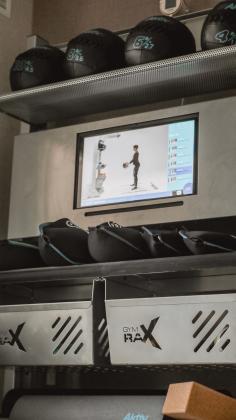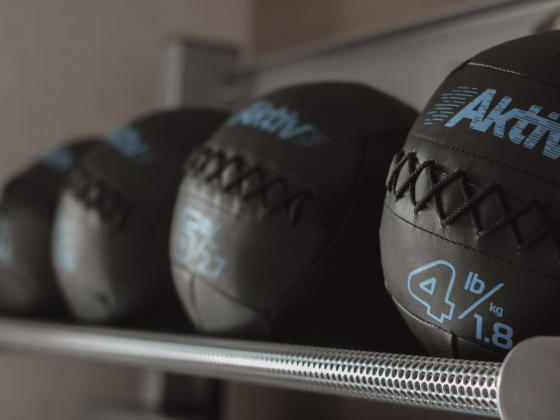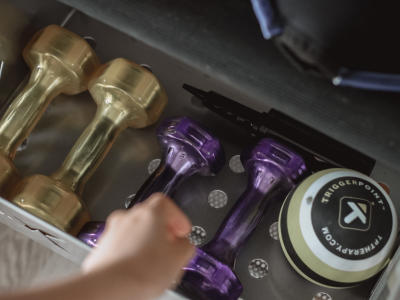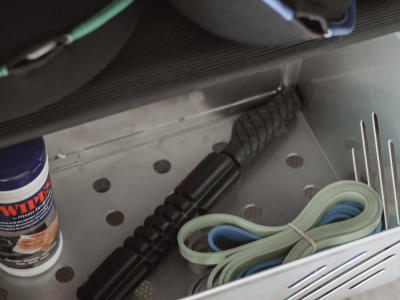 Thanks to the DoubleTree by Hilton Hotel Irvine Spectrum for allowing me to experience this wonderful new offering. Business travelers, exercise enthusiasts, or those curious about getting into different fitness routines, the Five Feet to Fitness room is for you. I personally find gyms to be a daunting environment, most of the time I'm not sure how the equipment works or what to do with it. As I'm not consistently working out, this was a refreshing change to not only get to enjoy a staycation at a staple Irvine hotel, but also dabble in various athletic activities. The interface of the Five Feet to Fitness room is extremely easy to navigate and use - it's a very approachable way to try different exercises. I'm especially impressed at the variety of equipment like the indoor cycling bike that's available, and there's even wipes to clean the equipment after use, and a meditation pad for post workout cool down (or just get centered at any point of the day). To complete the whole stay were the extremely accommodating staff; the hotel works well as a team, ensuring that safety features are practiced and guests are taken care of in different areas of the hotel - from check in, to the pool to hotel dining. If you're interested in booking the Five Feet to Fitness room, visit the reservation page here.
DoubleTree by Hilton Irvine Spectrum
90 Pacifica, Irvine, California, 92618
USA TEL: +1-949-471-8888
FAX: +1-949-471-8600