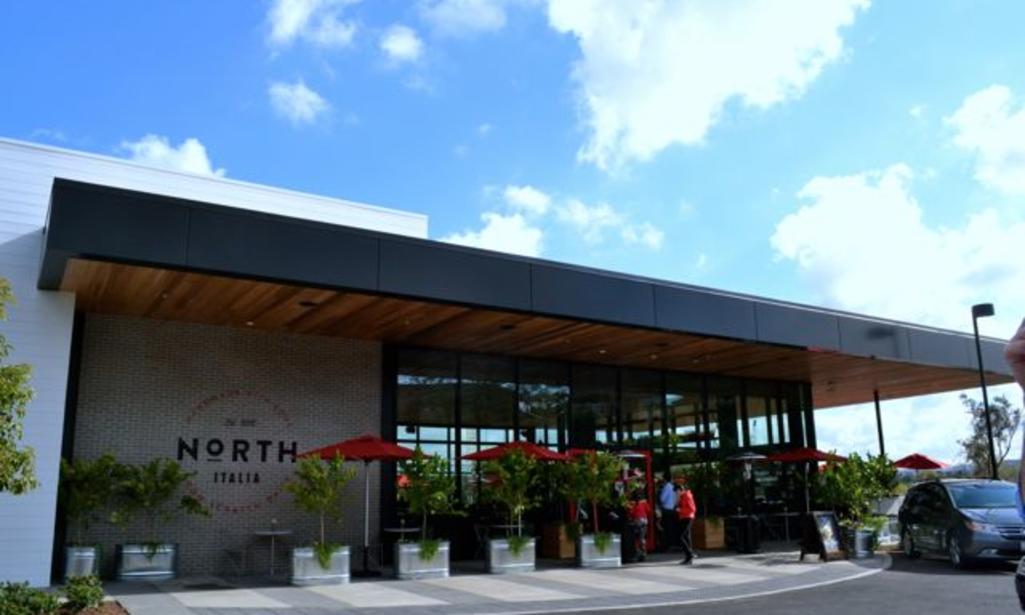 Irvine Starts the New Year with its Newest Restaurant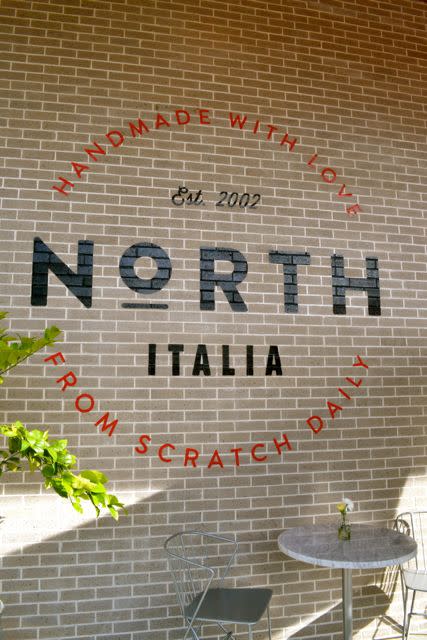 I've been waiting patiently. 
Ever since LBA Realty announced that a new anchor restaurant was coming to Park Place, I've watched with anticipation as the new building took shape. Finally, as 2015 came to a close, North Italia opened its doors, bringing a traditional italian menu with a modern twist to Irvine.
North Italia is creation of restauranteur Sam Fox who has already achieved local success with his health conscious eatery, True Food Kitchen in Fashion Island. Like its sister restaurant, North Italia also features a scratch kitchen. The decor may be modern and on trend, but the menu celebrates the time-tested tradition of homemade goodness.
I knew that I would be a fan of North Italia's dinner menu of handmade pizza and pastas, so I decided to make my first visit during a more unconventional time; a weekend brunch.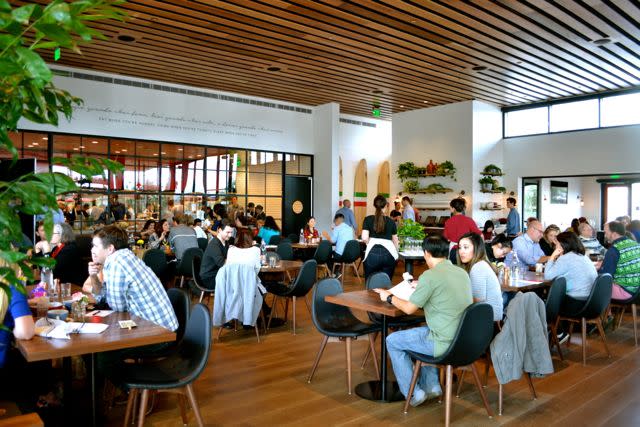 The first thing I noticed was the light.
Floor to ceiling windows bathe the spacious dining room with warm, California sunshine. Large, operable windows lead out to an 1,800 square foot patio that make a seamless transition from indoor to outside dining. One wall of the restaurant features a busy, expo kitchen while the other is home to an inviting bar with ample seating. A great place to relax with a cocktail after work or to watch a ballgame on the weekend.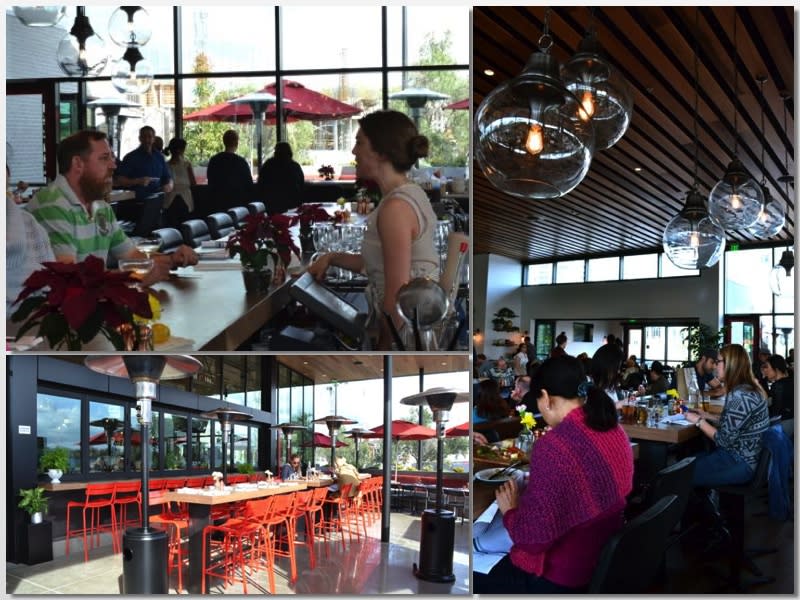 Since brunch is always a reason to celebrate, I started my meal with one of North's crafted cocktails, The Molto Fresco; a delicious concoction of Ketel One vodka, Campari, muddled grapefruit and fresh italian oregano.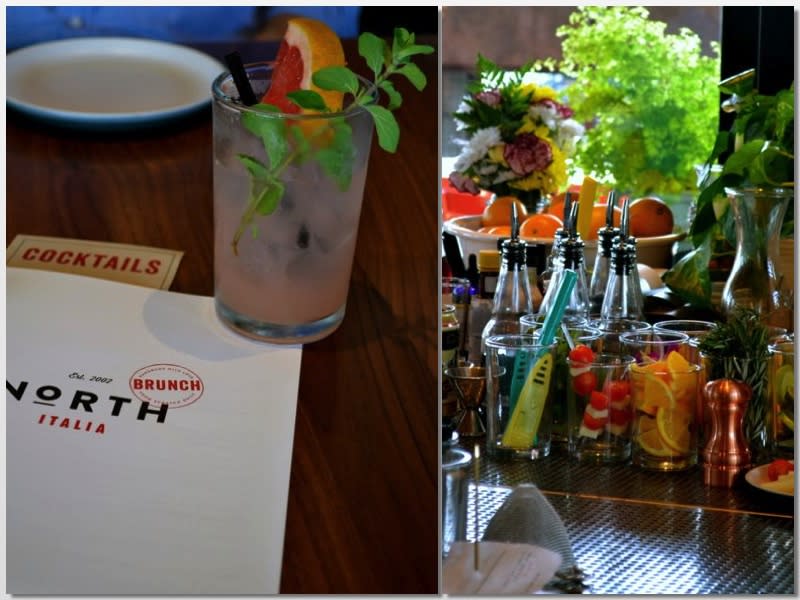 The menu featured not only expected egg dishes ( The Fried Egg Sandwich with applewood-smoked bacon, campari tomatoes and fontina cheese looked especially yummy ) but there was a creative collection of starters like Zucca Chips, Grilled Artichoke and Arancini, fried mushroom risotto stuffed with scamorza cheese and served with red sauce.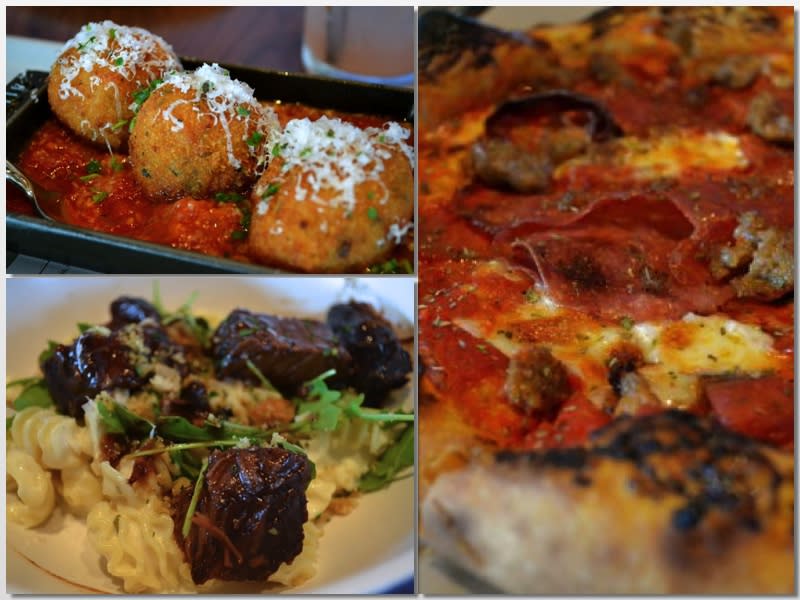 Pizza is a must at North and The Pig is a meat lover's delight, with pepperoni, soppressata, salami italian fennel sausage on top of perfectly crispy crust. 
I loved every bite of the Strozzapreti; fresh pasta made with chicken, roasted mushroom, spinach, toasted pine nut and parmesan cream.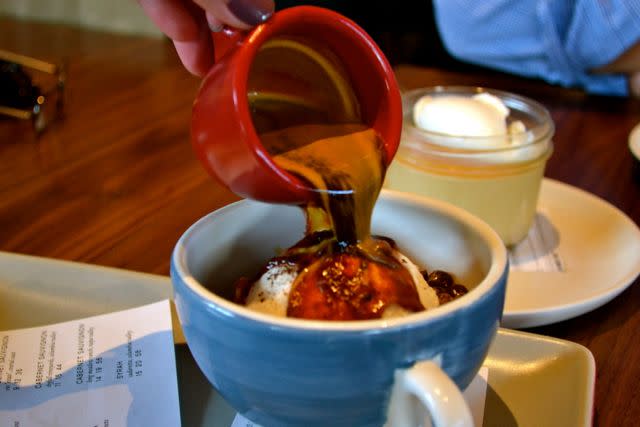 After sampling the varied menu, the biggest challenge at North Italia may be saving room for dessert. But there's always room for a little Affogato, a simple scoop of vanilla gelato with warm espresso poured on top.
North Italia may be the newest player on the Irvine dining scene, but I predict it's winning combination of service, setting and savory menu will establish it as one of the city's best.