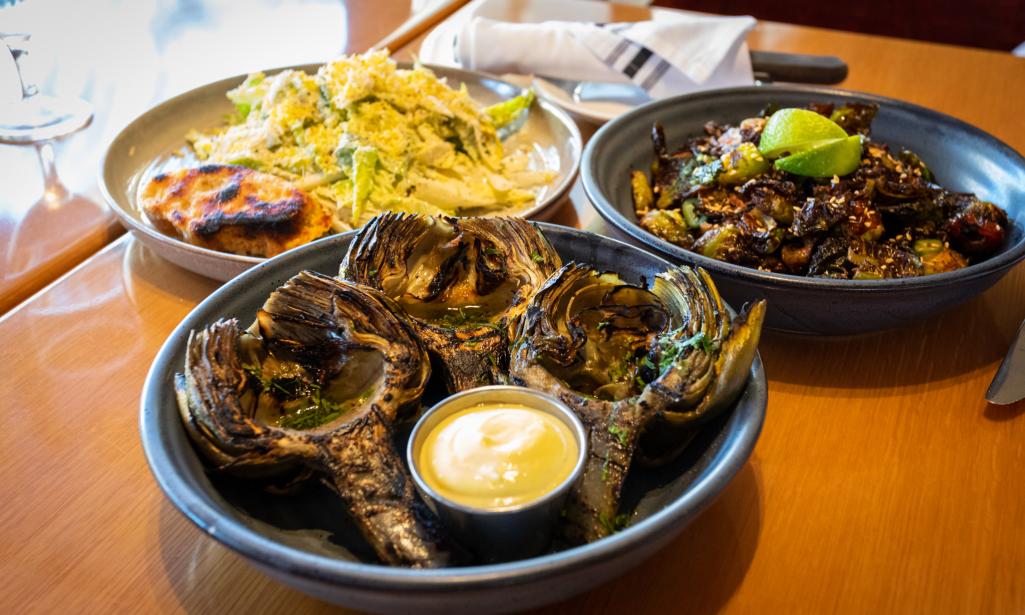 EATS Kitchen & Bar
Hotel Irvine | 17900 Jamboree Road, Irvine
(949) 225-6780
Lunch $15 | Dinner $30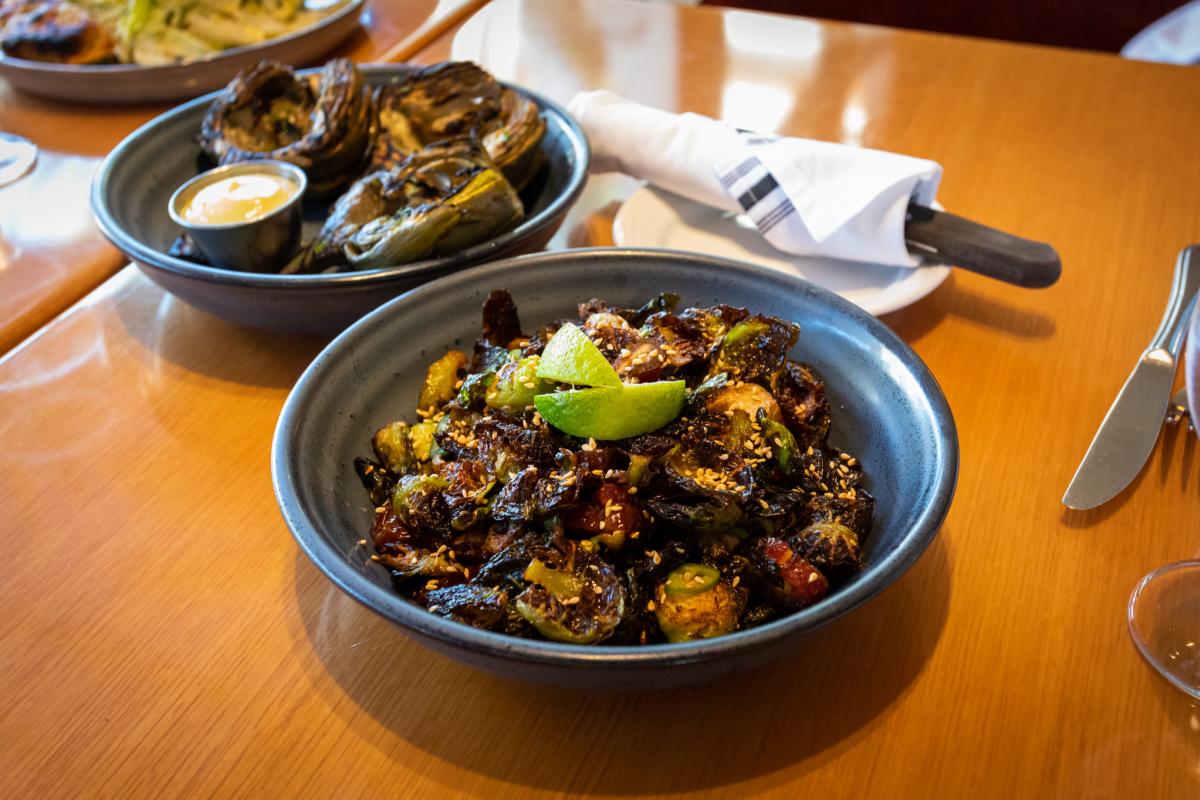 I think I discovered the best tasting Brussels sprouts in all of Orange County! Sprinkled with sesame seeds, these half globes were crispy on the outside, tender on the inside, and flavored with serrano chiles, sweet dates, and garum. OC Restaurant Week, from March 8-14, 2020 is the perfect time to try this dish from the appetizer on the dinner menu. Another delicious starter is the grilled artichokes, a favorite for many patrons. The tender leaves were seasoned through to the heart and were delicious even without the lemon aioli dip. 
Lunch
The multi-colored Shrimp Avo Salad is a popular lunch entree with a mix of orange segments, pepita seeds, avocado, radish strings, and grilled shrimp tossed on a bed of greens. The flavors paired well with each other for a light yet filling dish. For Restaurant Week, lunch includes an appetizer or dessert, which could be a difficult choice. If you choose a dessert, the Butterscotch Pot de Creme with salted caramel and chantilly cream is a dream.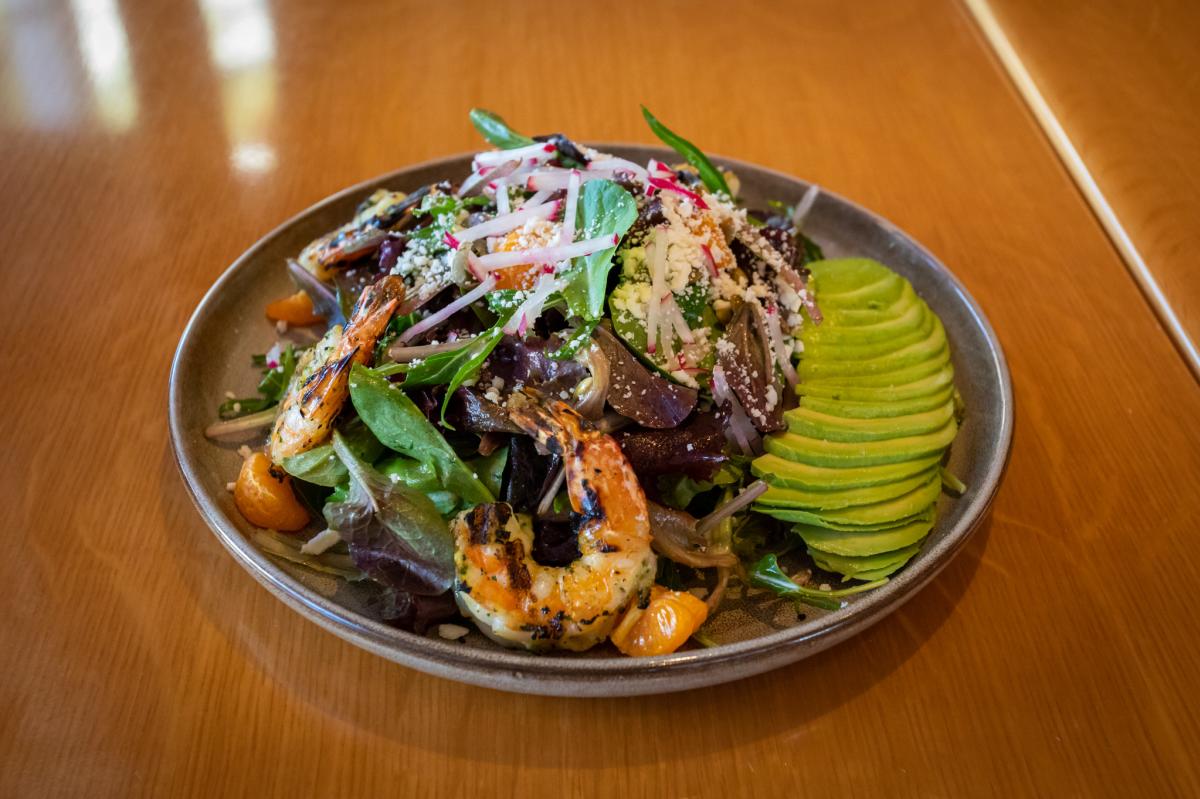 Dinner
The dinner menu includes one appetizer, one entree, and one dessert, making the choice much easier. After enjoying the artichokes or Brussels sprouts, there are three mouth-watering entrees to pick from. The Cast Iron New York Steak is a tender and juicy slice of beef with a shallot marmalade on top of smushed Yukon potatoes. A grilled king salmon with mashed potatoes or a roasted half chicken with grilled asparagus complete the options.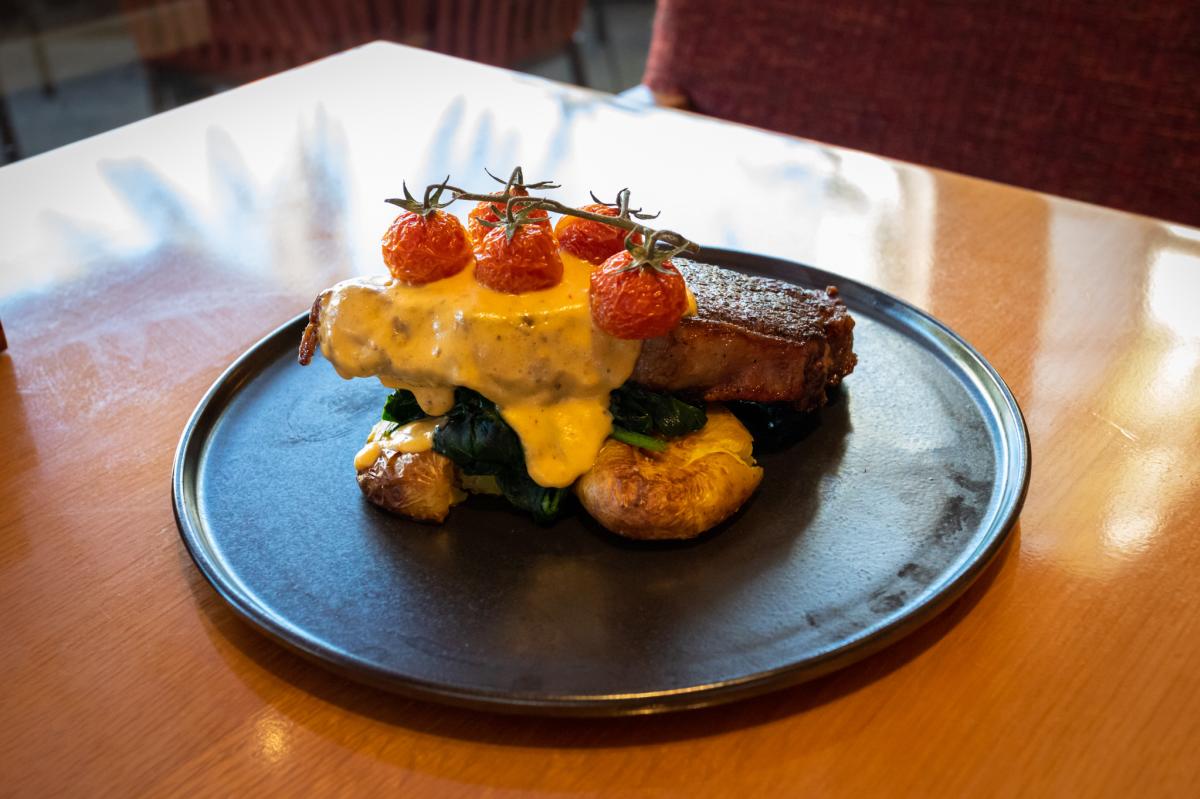 Dessert
What could be better than a warm chocolate chip cookie topped with vanilla ice cream? Oh, how about adding toasted homemade marshmallows and brown butter crumbles? This dessert option on the lunch and dinner menu is a sweet treat!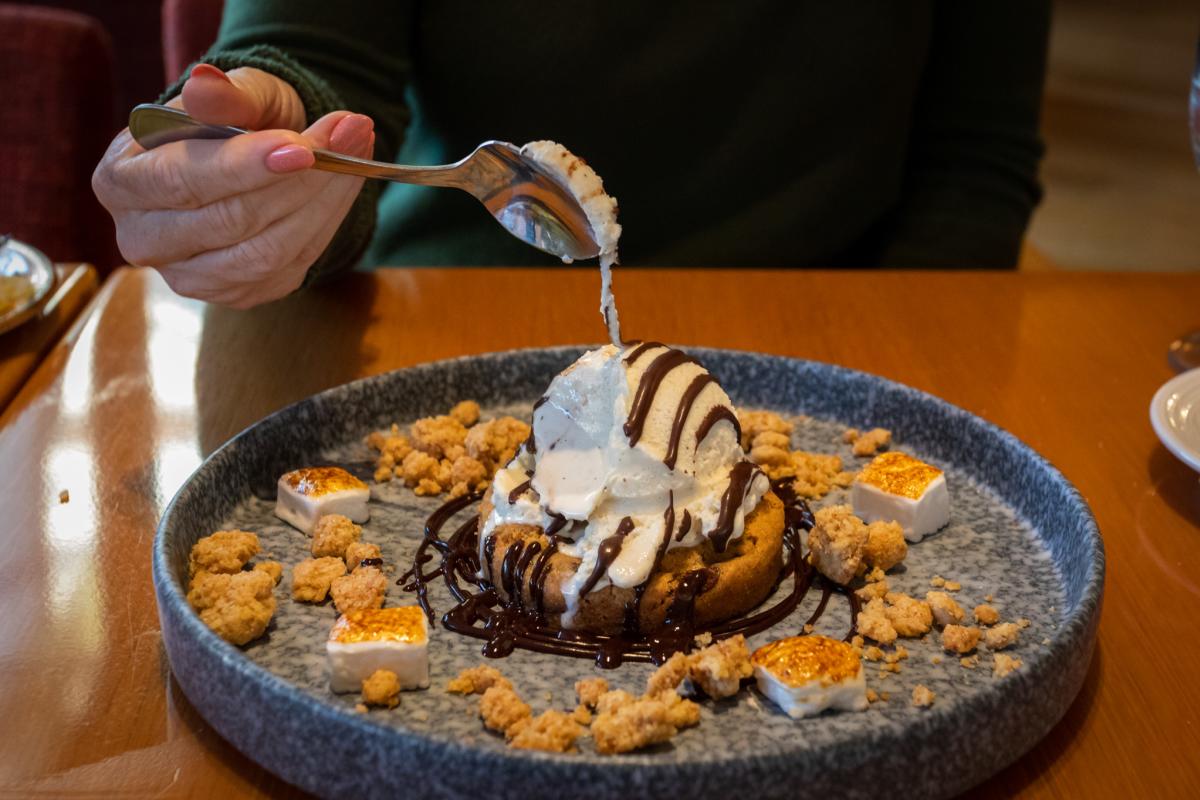 Dining
EATS Kitchen & Bar is a great place to enjoy beyond Restaurant Week. Come on a Sunday morning for the popular brunch and enjoy bottomless mimosas with a variety of juices such as blood orange, passion fruit, and coconut. Sit in comfortable plush chairs in the large dining room or in the sunny patio near an outdoor fireplace. A daily happy hour from 5-7 is a good time to enjoy craft cocktails, draft beers, and those famous artichokes. Locals, business people, and travelers staying in Hotel Irvine have all found this restaurant to be a delicious spot for breakfast, lunch, and dinner.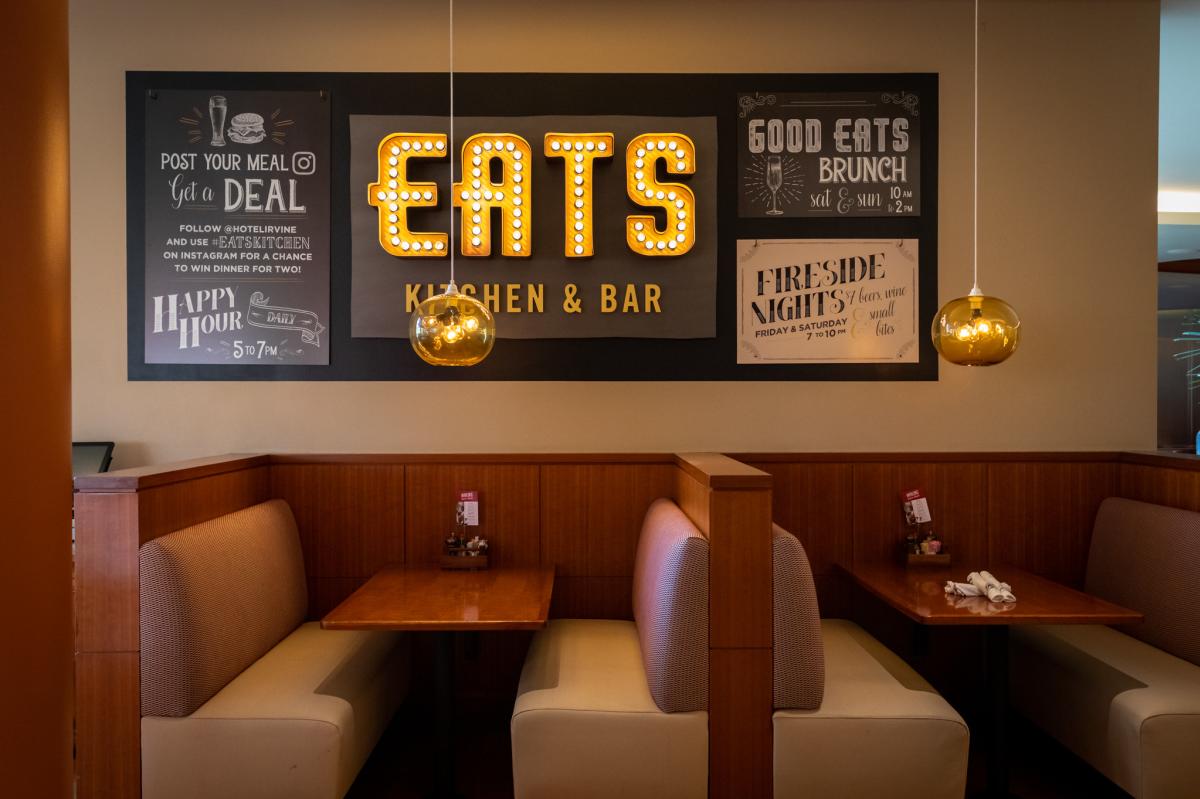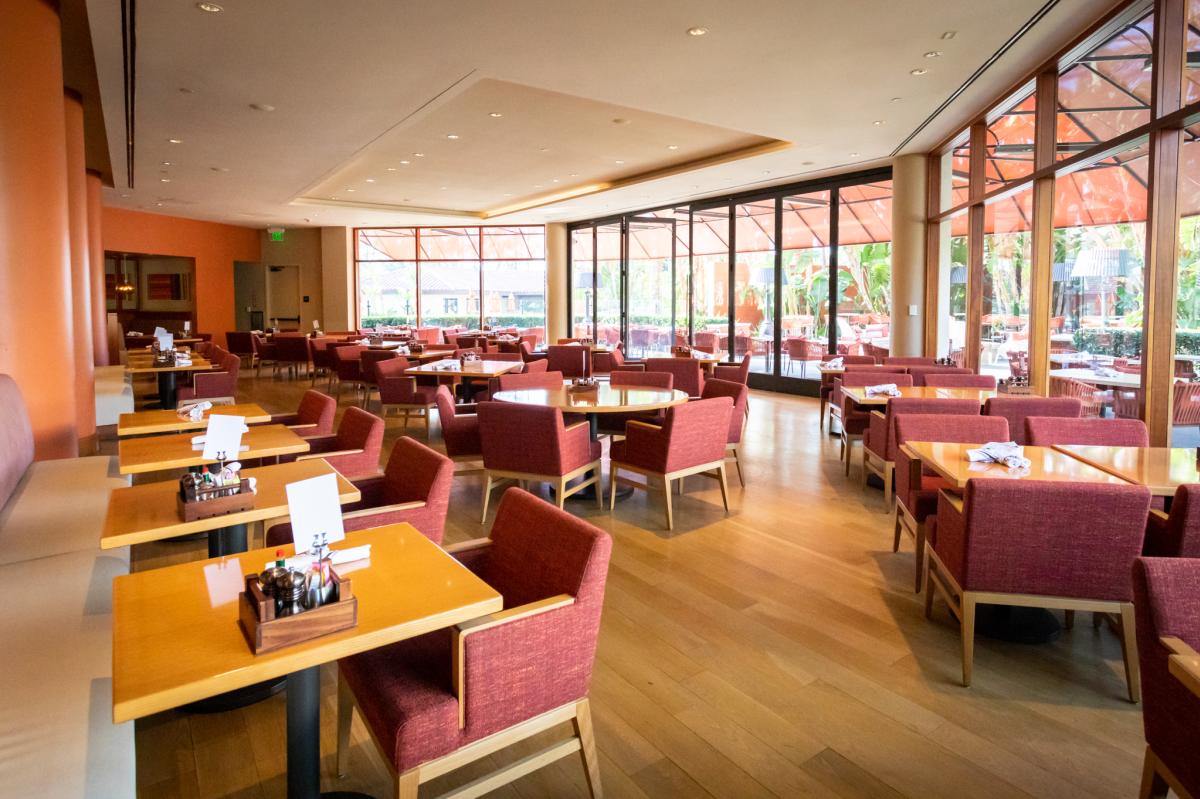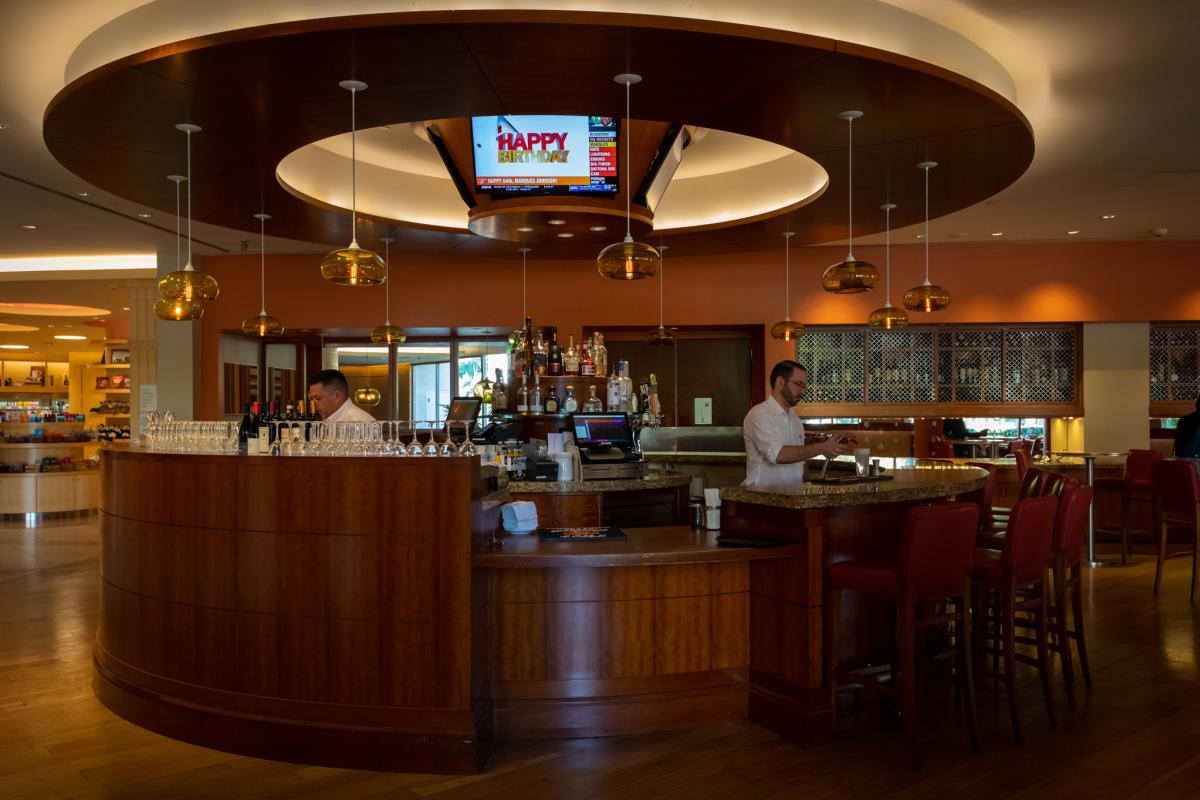 All images by Michelle McCoy Photography