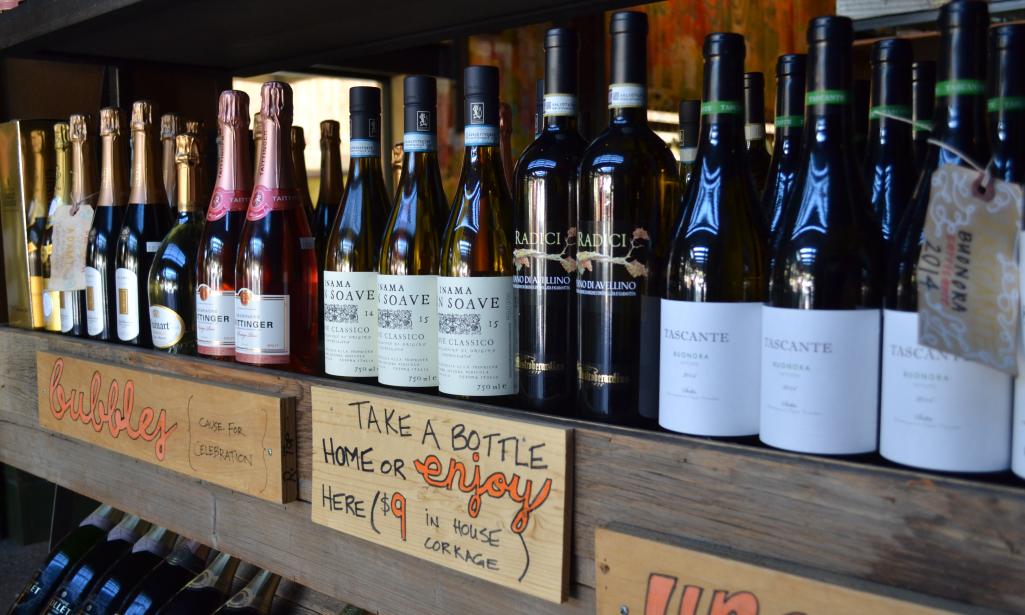 Orange County Restaurant Week is the prime time to enjoy the best of local dining, to visit old favorite places and to discover brand new ones. For 7 delicious days, 100 restaurants will be offering specially-priced tasting menus that celebrate the county's best cuisine made better with the perfect bottle of wine.
Orange County may not be known as a wine region, but the availability of a wide selection of wines gives Orange County diners a multitude of pairing choices. Local wine lists offer not only the best of California producers but international selections as well. Orange County diners are the beneficiaries of this wine bounty as wine-themed restaurants have grown in popularity. 
Orange County Restaurant Week is the best time to not only sample new foods but to try new wines as well.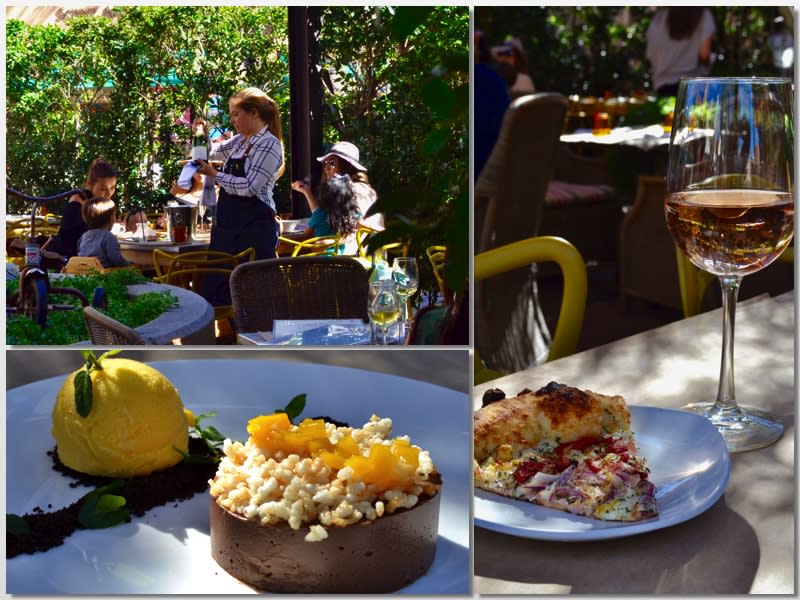 CUCINA Enoteca
Irvine Spectrum Center  

"Enoteca" means "Wine Shop" in Italian, which makes CUCINA Enoteca the perfect place to find your new favorite bottle at an affordable price. The restaurant's mission is to provide exceptional wines at the best possible value, and the extensive wine list of domestic and global wines accomplishes that goal. CUCINA Enoteca avoids traditional restaurant markups by charging only a nominal $9 corkage fee for wines on its list. Selected Wines of The Month have no corkage fee at all.

The wine is the star here, but the food shares the stage quite well. The menu features handmade pasta and pizza finished with locally-sourced ingredients. Comfortable, delicious food paired with easy-on-the-budget wines. Did I mention the sweet and sunny patio?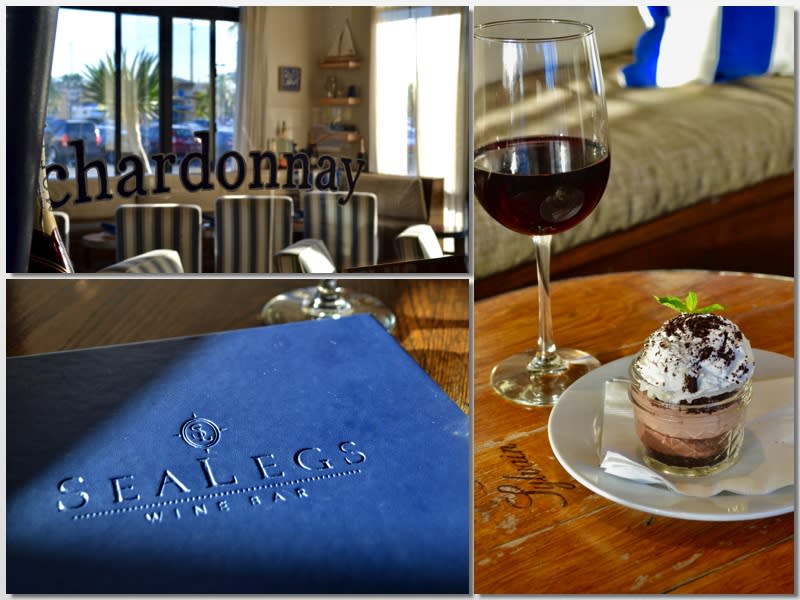 Sea Legs Wine Bar 
21022 Beach Blvd. - Huntington Beach   
$40 Dinner Menu
A sign above the door reads, "If you're lucky enough to drink wine by the sea, you are lucky enough."  
Sea Legs Wine Bar is only a few blocks from the sand in Huntington Beach. The nautical decor is a natural for this California Wine bar with a casual beach vibe. The award-winning menu is paired with an international wine list. Wine Wednesdays are celebrated each week with 50% discounts on selected bottles. Tourists and sunseekers are happy customers, but the place is often filled with locals who come to visit their own bottles in private wine lockers. 
Some of the tasty treats on this week's  $40 Dinner Menu...Baked Ricotta Dip seasoned with thyme and rosemary and topped with a melted parmesan crust...lightly breaded and pan seared Chicken Picatta served with fresh pasta....and don't forget to try the Bailey's Oreo Cookie Mousse for dessert. Perfect with a glass of Cabernet!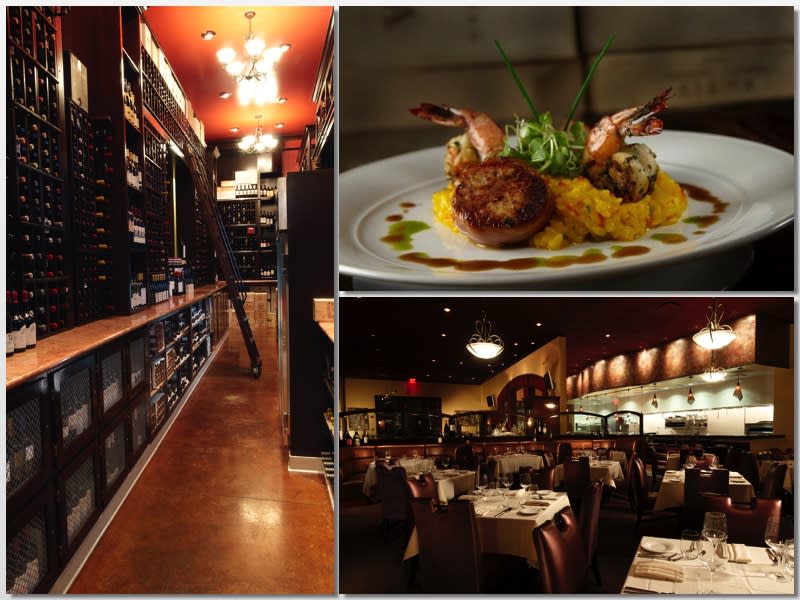 The Winery Restuarant and Wine Bar
3131 W Pacific Coast Highway  - Newport Beach   2647 Park Ave. Tustin @ The District  

 

The name says it all: The Winery Restuarant and Wine Bar is an Orange County classic that features a traditional, fine dining, food-meets-wine experience.  

The interior is as rich as a hearty cabernet, and its cellar holds over 6,500 bottles of wine. There are also 34 different wines by the glass available for those who want to do a little wine tasting. Chef Yvon Goetz has created a menu of California contemporary entrees that are inspired by the wines that accompany them.

Dinner at The Winery Restuarant and Wine Bar is an elegant splurge featuring specialties such as Jumbo Maine Scallops & Wild Rice Shrimp, with Saffron, Roasted Red Pepper & Edamame Beans Risotto, crispy prosciutto in a Red Wine Reduction. Or you could try the Zinfandel Braised Angus Beef Shortrib with Prosciutto Wrapped Asparagus, Carrot Infused Pearl Couscous in a Zinfandel Reduction.

Hungry yet?