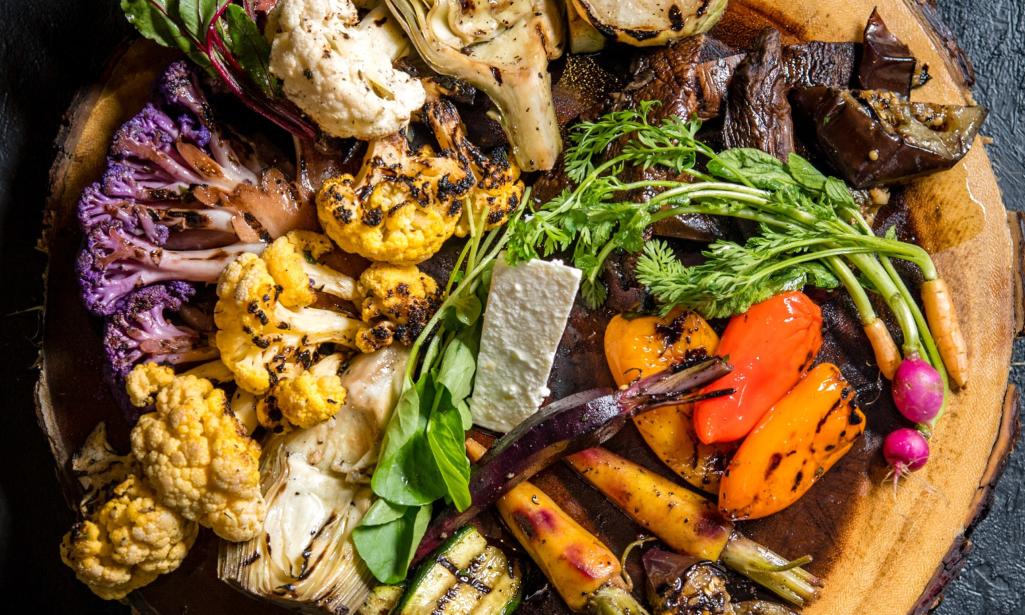 OC Restaurant Week (March 8 - 14) is back with new, specialty menus and discounted prices. It's the perfect time to try something new! But with New Year's Resolutions still in the rear view mirror, it may seem that these special menus filled with tantalizing treats might knock you off the dietary track.
Fear not! OC Restaurant Week has choices that are both diet-friendly and delicious. These healthy menus make it easy to join in on the fun without tipping the scale.
It's easy to maintain a healthy diet at Andrei's, where fresh meets fantastic every day!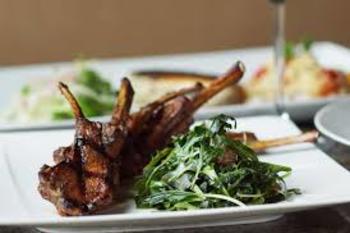 Since 2009, Andrei's Conscious Cuisine and Cocktails has been sourcing and serving only the best local and organic ingredients in their kitchen and bar. This year's OC Restaurant Week Menu includes  flavorful Vegan, Vegetarian and Gluten-Free options to meet any dietary need with ease.
For lunch, try the Farm Fresh greens salad with Red Apples and a Champagne vinaigrette and the Vegetable Ragu made with zucchini noodles. The dinner menu features a house favorite; New Zealand Lamb Lollipops, finished with a Rosemary jus and Cauliflower-Corn succotash. 
You won't leave hungry because these light and fresh dishes are sure to satisfy!

            Andrei's Conscious Cuisine and Cocktails             2607 Main Street       Irvine  92614       949-387-8887        

House Made is the name of the game at Paul Martin's. 

Every day, chefs butcher meat in house, whisk up sauces and salad dressings from scratch and flip hand-pressed tortillas on the grill. Anyone wanting to eliminate processed foods from their diet will be right at home at Paul Martin's American Grill, where the founder and namesake believes that "We make things from scratch so we know exactly what goes into our food. Every extra touch can be tasted."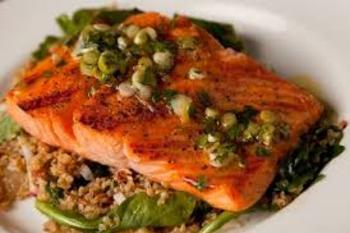 For those wishing to stick to clean-eating diet, Paul Martin's OC Restaurant Week Menu is full of fit and fabulous choices. For lunch, why not pair a hearty Quinoa Bowl of spinach and grilled avocado with a bowl of house-made soup?
The Dinner menu features fresh Cedar Plank Steelhead Salmon crusted with caramelized onions and bacon, spinach and mushrooms.  Big on flavor...low on carbs!
You may even feel so healthy that you've actually saved a splurge for dessert!

    Paul Martin's American Grill at The Irvine Spectrum   534 Spectrum Center Drive Irvine 92618 949-453-1144      

At Tavern House, you can enjoy a decadent beach getaway that's both fun and fit!

This neighborhood gathering place is the latest creation of veteran restauranteurs David Wilhelm and David Solomon. And what a neighborhood it is! Located in the heart of the Newport Harbor resort area at Bayside and PCH, Tavern House Kitchen and Bar's bay views make a meal feel like a mini-vacation.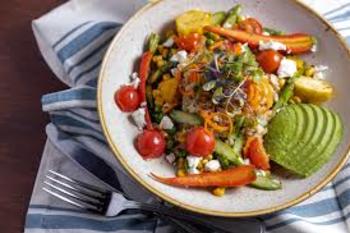 Tavern House's OC Restaurant Week Menu  features organically-grown produce and sustainably-sourced meat and fish resulting in dishes that are both fresh and flavorful. Try the house favorite Buddha Bowl, where a medley of local vegetables sit atop a bed of spiced basmati rice, topped with nuggets of Laura Chenel goat cheese. 
Tavern House Kitchen and Bar is also a favorite local spot for brunch. Located a few steps away from the harbor, it's the perfect spot to launch a Sunday Funday!

 

Tavern House Kitchen and Bar   333 Tavern House Kitchen and Bar Bayside Drive Newport Beach, CA 92660 (949) 673-8464