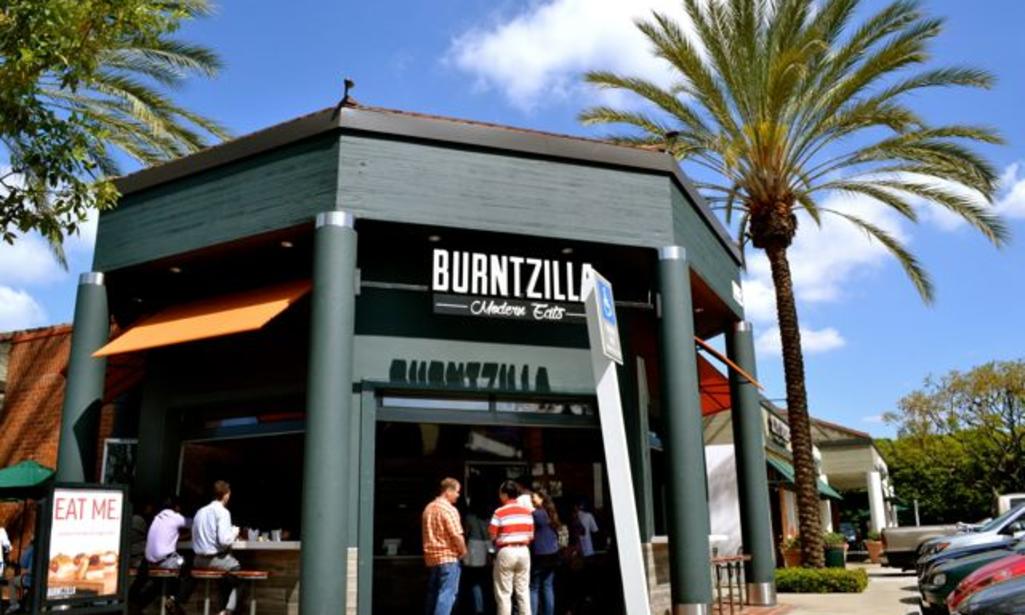 On Sunday, March 29, Irvine will celebrate the Grand Opening of its newest, fun-food offering, Burntzilla Modern Eats in the Walnut Village Center. The restaurant may be new to the neighborhood, but the food is very familiar to local food truck fans, who have been enjoying the gourmet sliders and specialty hot dog treats for years. 
Burntzilla is a blend of two food truck operations, The Burnt Truck and Dogzilla, which were early success stories in the local food truck revolution. Both trucks offer comfort food with a twist, blending classic American fast food fare with a unexpected flavors, all from a mobile scratch kitchen where everything but the Kings Hawaiian rolls are house-made. Over the years, the food trucks have built a loyal group of fans who follow the trucks all over Orange County.
Now, these food truck favorites can be found every day at Burntzilla Modern Eats, near the corner of Culver and Walnut in Irvine.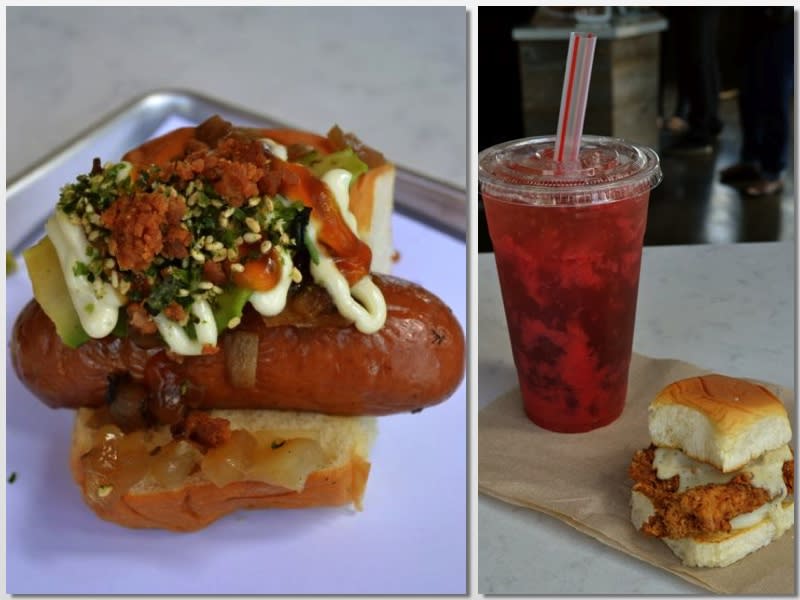 The menu features "mini" sliders and hot dogs, and although they may appear to be a smaller sampling, each dish explodes with flavor.
Sure, you can order a cheeseburger slider, but you can also try a buttermilk fried chicken slider with garlic mashed potatoes and gravy or a fried mozzarella slider topped with basil aioli and tomato jam.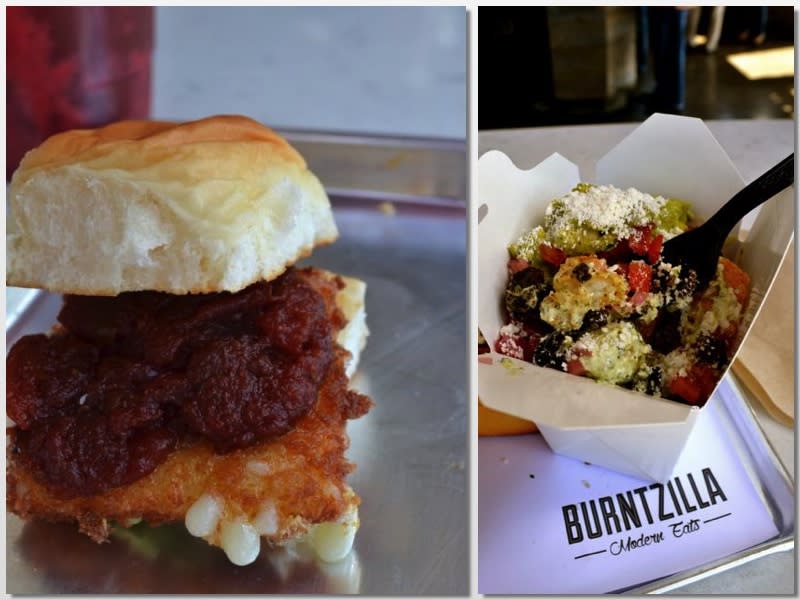 Forget ketchup and mustard. The popular Dogzilla beef frank is topped with avocado, grilled onion, japanese mayo, teriyaki, furikake and bacon.
A side of Carne Asada Tots and a glass of Strawberry Ice Tea round out the meal nicely. Of course, there's always room for a Mini Chocolate Chip Ice Cream Cookie for dessert...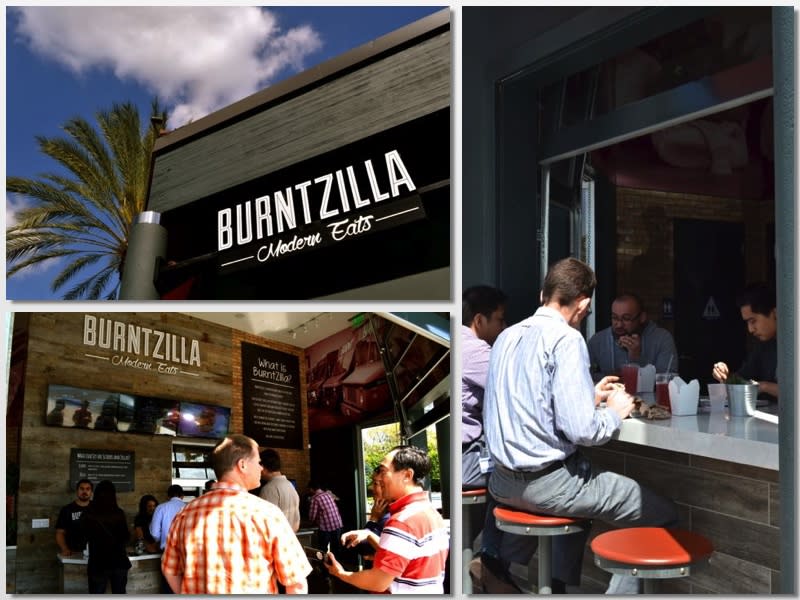 When co-owner Minh Pham and his partners chose the location for Burntzilla Modern Eats, the decision was easy.    After all, there's no place like home.
Pham, Paul Cao and Phi Nguyen all grew up in Irvine and have been friends since childhood. In fact, Burntzilla is located in the space formerly occupied by Golden Spoon Yogurt, a favorite bike destination when they were kids.
"My family lived in The Colony only a few blocks from here, and Paul and I both went to College Park Elementary School," said Pham, who attended local schools from kindergarten through UC Irvine. 
"I love the fact that we are able to do something here. Irvine is our home."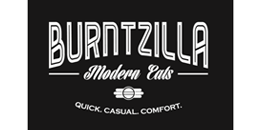 14413 Culver Drive
Walnut Village Plaza
949-392-5995