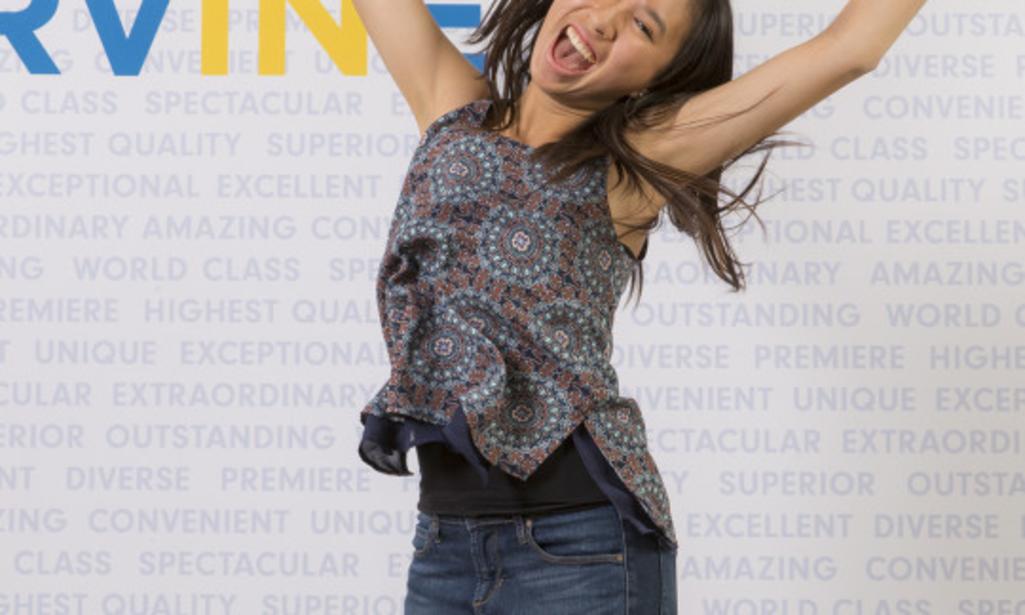 On Wednesday night, teams of talented high school students premiered their work at the Only in Irvine Student Film Competition at the Irvine Spectrum Center. Teams from Northwood, University, Woodbridge, Beckman, and Irvine high schools were given the same mission: create a film that best expresses what they love about their home town.
Irvine will celebrate it's 45 birthday this year.  The Only in Irvine campaign was created to help tell the story of the city through the personal stories of its residents.
The High School film competition is part of a year-long effort to share the personal side of this city of more than 240,000 residents, through the words of the people who live here.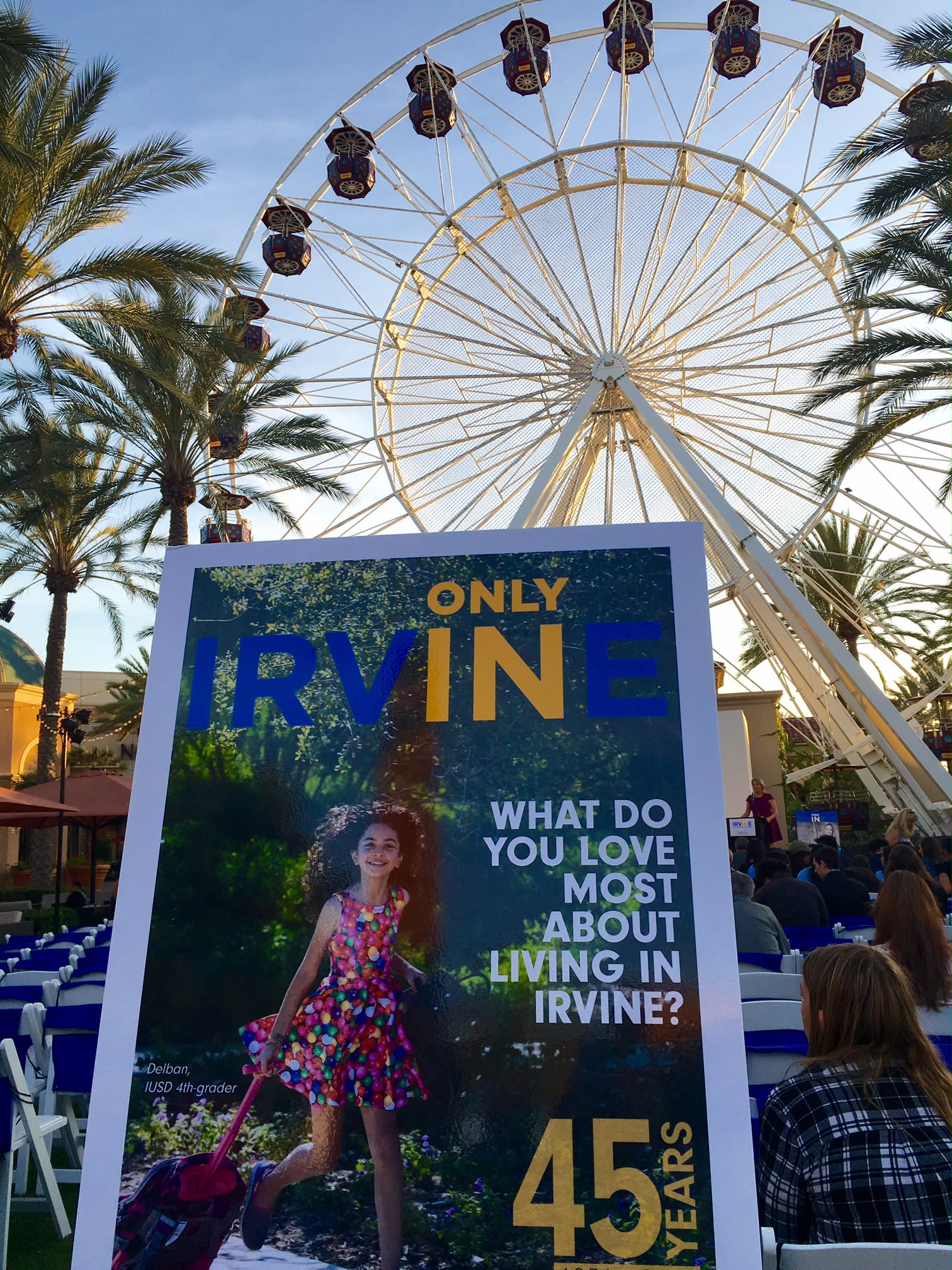 The twilight sky and Great Wheel provided the perfect backdrop for the screening. A team of judges made up of media professionals watched along with proud parents as each film was presented.  Before their films, each student spoke of what they learned from the experience. All shared the same sentiment: they loved exploring the city and finding a new appreciation for the place they live.
"I've lived here all my life, " said David from Irvine High School. "I never realized how great this place is. There's so much out there that people don't know about.  It was great to get out there and explore."
The films were technically impressive, but what mattered most were the sentiments they conveyed: Irvine is not just a city, it's a community.
Do yourself a favor and check out each of the film on the Only in Irvine website.  If you like, you can vote for your favorite. The team with the most votes will win $5000 for their school. But if you're like me, you'll find it hard to choose a favorite...
Voting continues until May 11th.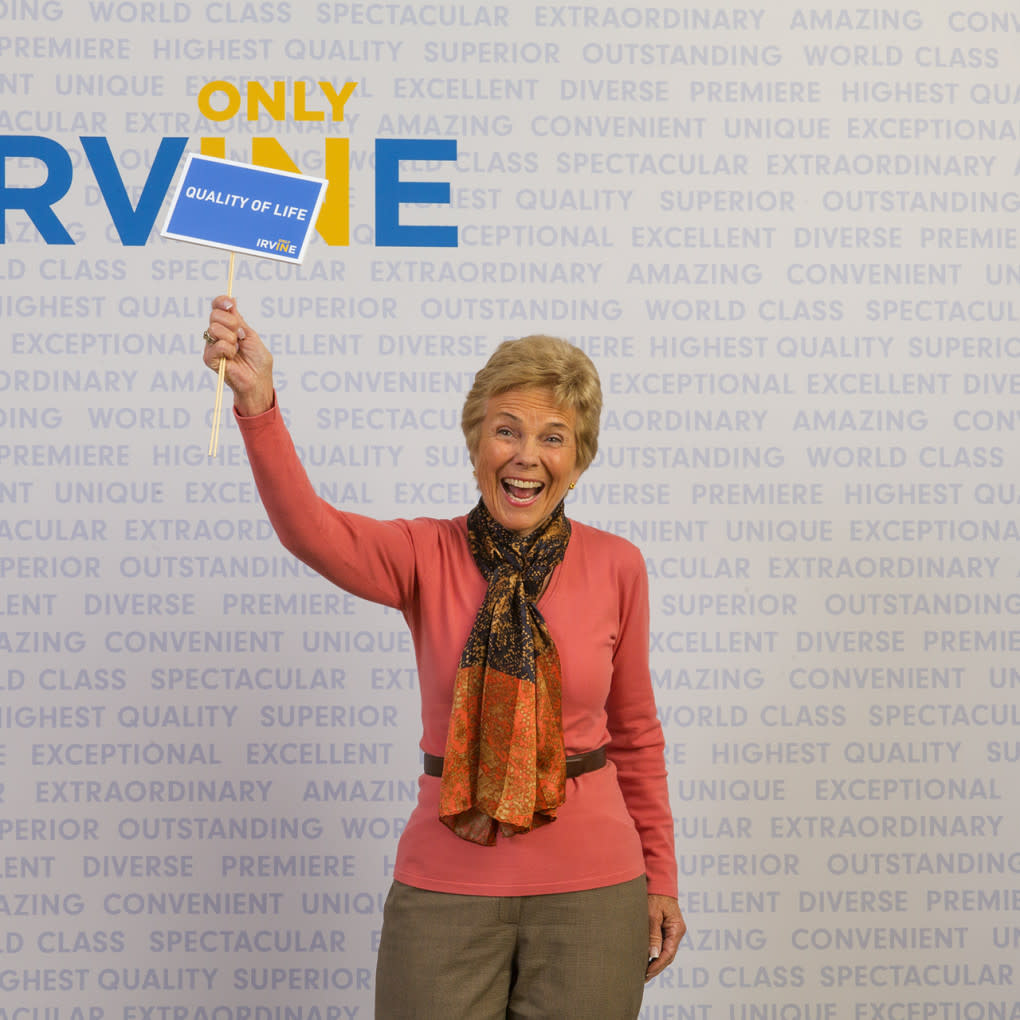 If you're inspired to tell your own Irvine story,  you can submit a short video! Every month,  accepted entries will be entered into a contest and each monthly winner will receive a GoPro Hero4 Black camera.
Is it the award-winning school district? The 40,000 acres of natural open spaces to explore? The neighborhoods? The sense of community? 
So how about it Irvine?
What makes your hometown the best town?
Only in Irvine    www.onlyinirvine.com