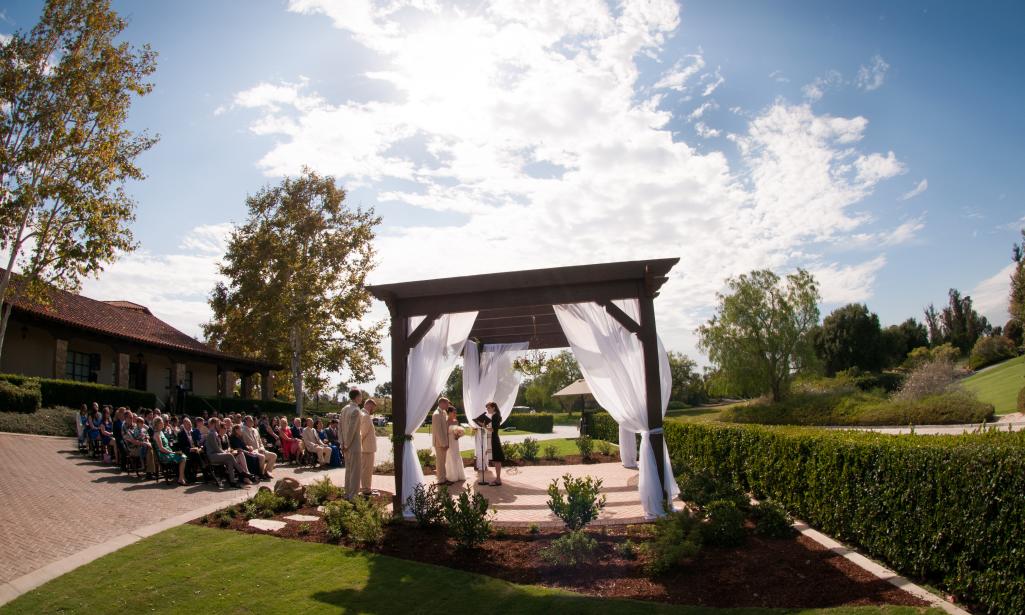 Standing under a canopy of trees with your family and friends smiling as they watch you exchange your vows is a dream come true. These beautiful outdoor venues in Irvine are perfect for a wedding ceremony and reception. First photo courtesy of Oak Creek Golf Club.

Photo courtesy of Eureka Building
This outdoor venue with natural foliage is a beautiful and unique place to hold a wedding ceremony and reception. This venue is rented out to only one wedding per day. With vendor flexibility and a fair price point for an Orange County wedding, the Eureka Building and grounds is a creative space for an Irvine wedding.
Eureka Building - Updated brochure for 2018-2019
(949) 220-6500, ext. 1
The lush and expansive grounds of the Oak Creek Golf Club are a beautiful location for a wedding ceremony. The authentic Spanish architecture and rustic stone terraces lend beauty to the occasion. Private terraces and the Heritage Room can accommodate up to 200 guests.
949-653-5360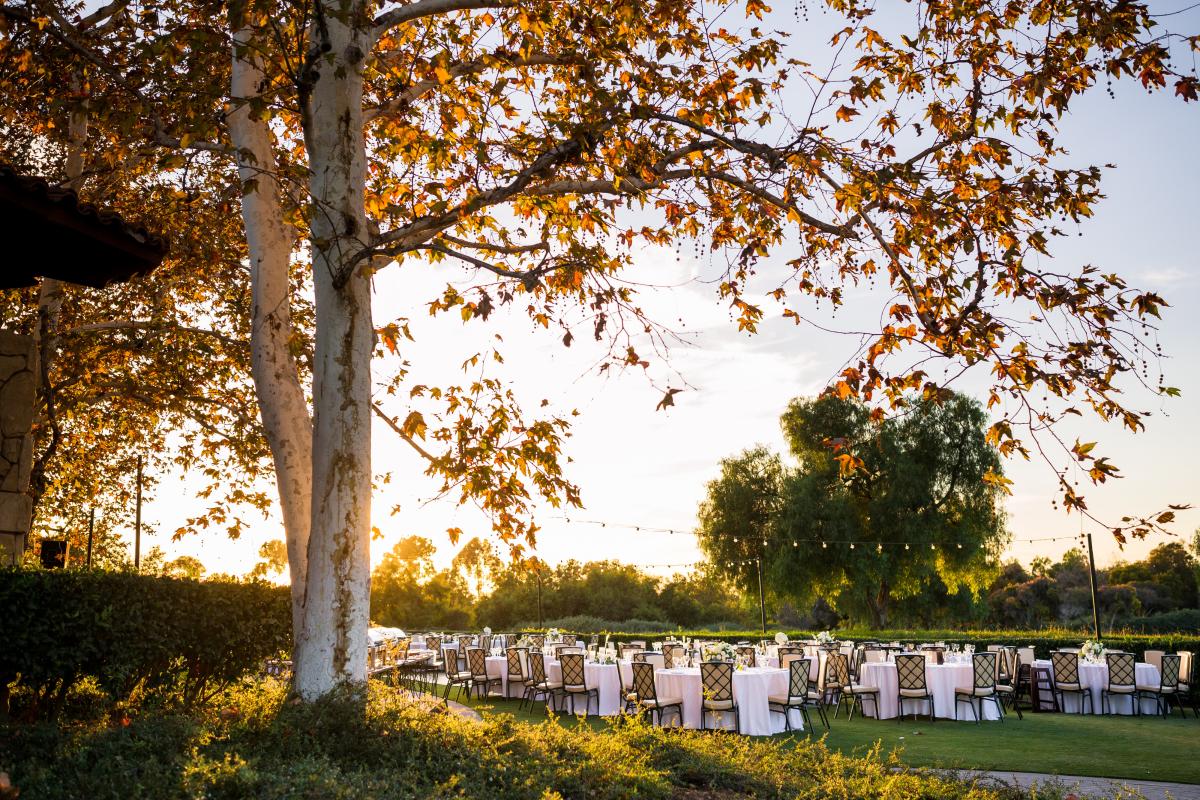 Photo courtesy of Oak Creek Golf Club
Set back in the rolling canyons of farmland along a picket-lined road, lies the beautiful Strawberry Farms Golf Course. Say, "I Do" in a Garden Ceremony under a beautiful wedding arch. A Big Red Barn is a perfect location for an indoor reception under strings of lights, able to accommodate up to 250 people.
(949) 551-2560
Brand new for summer 2018 is this beautiful outdoor ceremony space under mature trees at UCI. A grand ballroom, patio & cocktail area, and a courtyard for ceremonies offer a luxurious and private setting for a celebration. All-inclusive packages at affordable prices make this a location to enjoy a relatively stress-free wedding.
Wedgewood Weddings - University Club
(866) 966-3009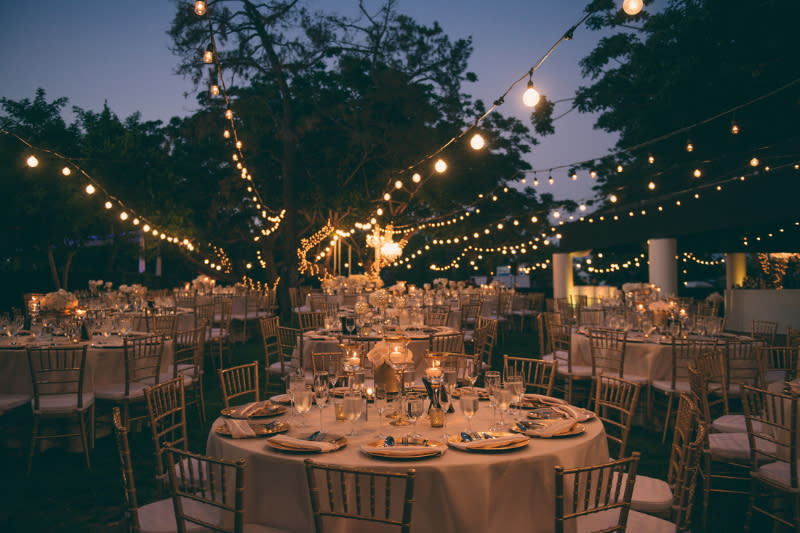 Photo courtesy of the Eureka Building