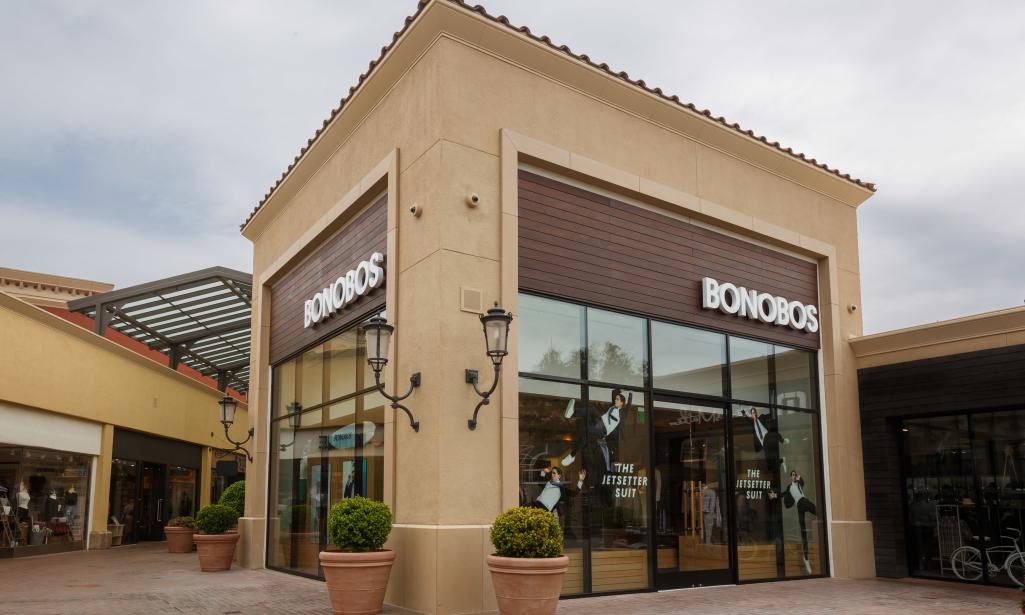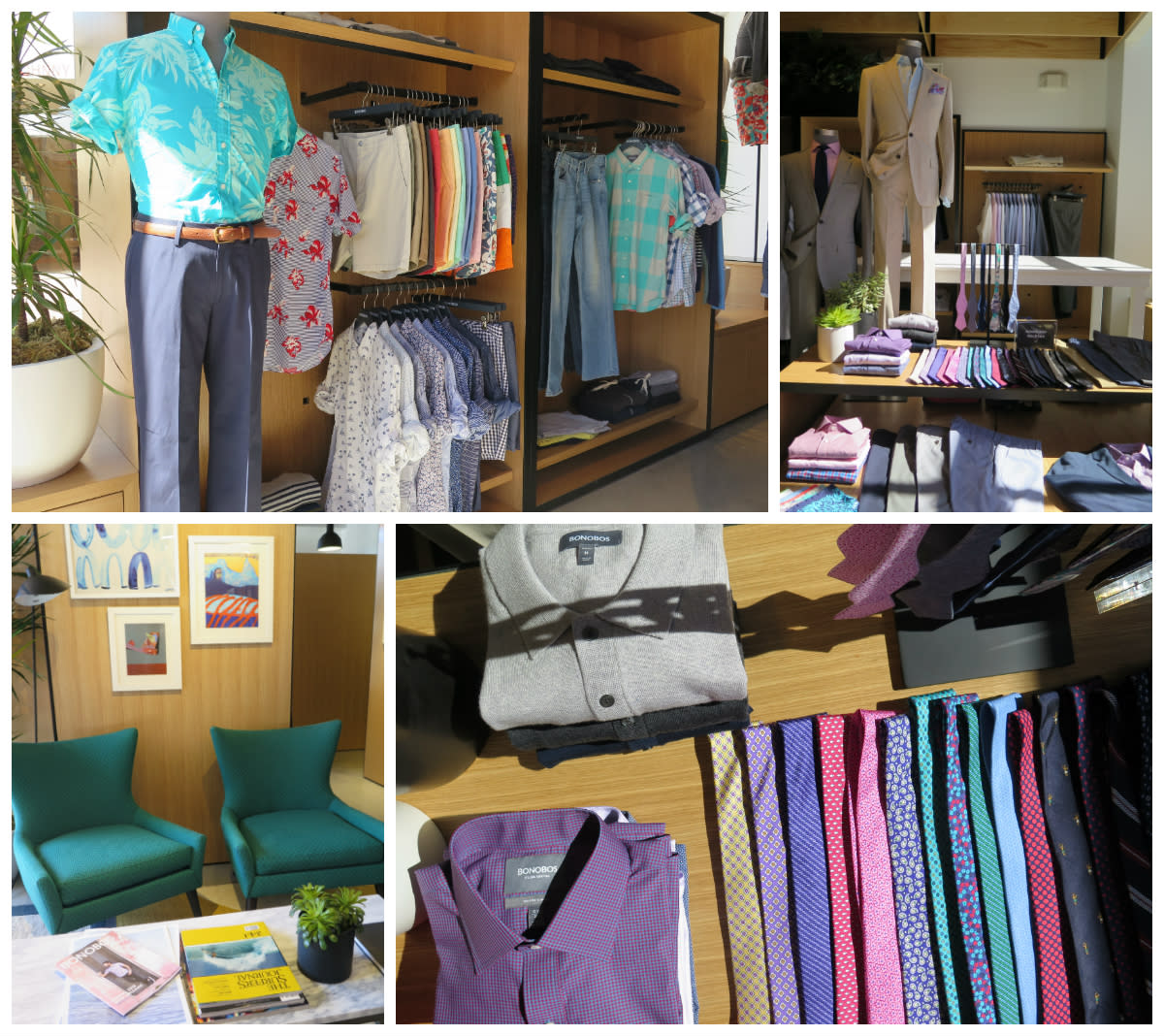 Bonobos has eased the frustration and struggle of shopping for menswear by providing an unmatched and unique shopping experience to find well-fitting clothes. Bonobos recently opened their fifth Californian Guideshop in Newport Beach at the Fashion Island Shopping Center a few minutes from Irvine; offering a fantastic selection of casual and dressy men's clothing. I got the chance to stop in last week and enjoyed looking through the variety of styles available to men and not to mention the impeccable fit each customer will receive. The fit guides at the Guideshop are very knowledgable and can help you find a staple for your wardrobe or a trendier (but won't go out of style) piece like a printed chino or shirt. So what makes a Bonobos Guideshop different from any other menswear store?
The Bonobos Guideshop brings Bonobos' personalized and comprehensive shopping experience to life with a physical e-commerce store. The brick-and-mortar Guideshop offers men the opportunity to look, feel and try on current collections from Bonobos before purchasing, guided throughout the process by a skilled Bonobos Guide.
Once fit for style and size, customers can make a purchase at Bonobos.com while at the Guideshop, through help from a Guide, or later at home. Sizing + order information is saved to an online customer profile for easy access later, and product arrives (with free shipping + returns!) 1-5 days after the order is placed.
How the Guideshop Works:
· Make an appointment for a one-on-one fitting with a Bonobos Guide at www.bonobos.com/guideshop; walk-in appointments are also welcome
· Once you're fit, check out at Bonobos.com either during your Guideshop appointment, with the help of a Guide, or place your order at home later
· Shipping is free and items are delivered to your doorstep in 2-5 days
· Bonobos offers easy returns (free return shipping) and guarantees 100% customer satisfaction
1057 Newport Center Drive
Newport Beach, CA 92660
949-230-9695
Mon-Fri: 10:00am - 9:00pm
Sat: 10:00am - 7:00pm
Sun: 11:00am to 6:00pm
*Faces the Nordstrom Courtyard