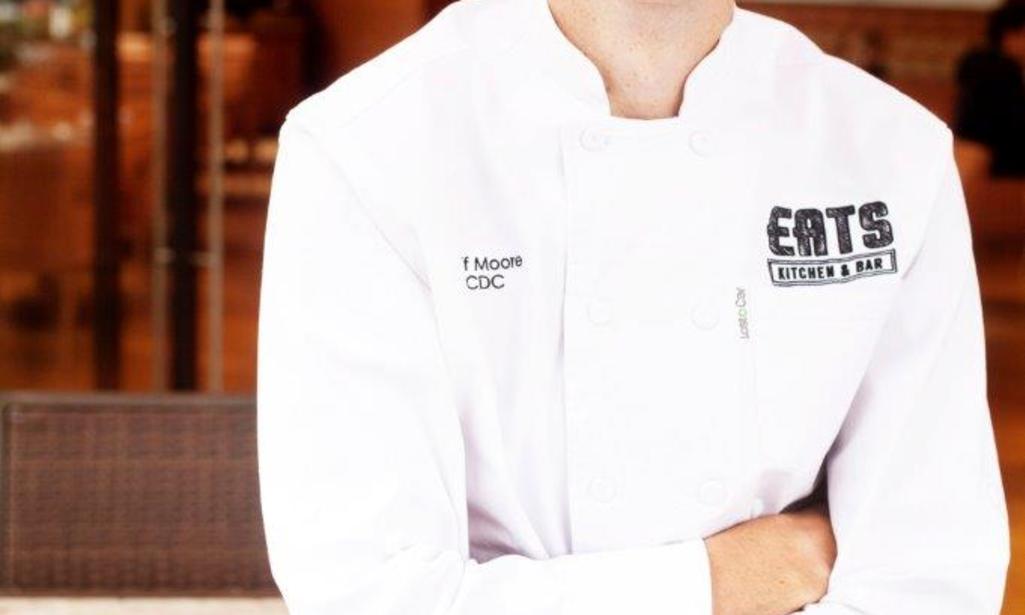 EATS Kitchen & Bar and the Red Bar and Lounge at Hotel Irvine has welcomed a new executive chef, Jeff Moore who brings a multitude of culinary, customer service and management skills and knowledge from his many years working in the food and hospitality industry. Moore is currently creating seasonal menus that highlight the highest quality ingredients and promote local sustainability. He looks forward to hosting wine and beer dinners and other fun culinary promotions. In this new position, Moore wants to extend the restaurant's outreach to support more local vendors and producers. 
"Jeff is known for his exemplary work ethic, team leadership and creative kitchen style," said Hotel Irvine's General Manager Jeroen Quint. "We know with all his chef strengths and talents, along with his reputation for mentoring and being fun to work with, EATS Kitchen & Bar will continue to flourish as one of the places to dine in Orange County." 
I'm excited to share a quick Q+A with Jeff Moore so you can get to a know a little more about him before diving into the culinary offerings at Hotel Irvine's EATS Kitchen & Bar and Red Bar and Lounge.
1. What has been the most memorable moment or achievement in your chef career?
During my pastry days, I made a panna cotta that blew me away. I was so high on what I had made that I wasn't sure anything could ever possibly be better. I'll never forget how amazing it felt to create something so glorious.
 
2. What's your favorite dish to create at home?
Guilty pleasure: Trader Joe's Mandarin Orange Chicken. I eat the whole bag.

3. As executive chef, what are you most excited to contribute or bring to EATS Kitchen &
Bar and Red Bar and Lounge?
Seasonal and locally inspired dishes that are delicious, approachable and exciting to our guests.
 
4. Favorite meal of the day (breakfast, lunch dinner) to cook/serve in a hotel restaurant?
I personally like cooking for the "food industry people" who come in often late at night, after their own regular dinner services.
 
5. Favorite ingredients to work with?
Shallots for their sharpness and crunch, butter and cream for richness, and salt because it highlights and brightens other ingredients if used in moderation.
 
6. Any hints on what we can expect on the upcoming menu?
Look forward to trying tuna tartare with orange blossom, carrots, and pistachio, strozzapreti, highland kale, Castroville artichokes. And, our burger will be fantastic.
Previously, Moore distinguished himself as executive/regional chef for the Lounge Group in Newport Beach, Calif. He was responsible for supervising eight properties throughout Orange County that received industry honors and Orange County media kudos during his tenure. Earlier in his career, he worked as chef de cuisine at Hopscotch Tavern, a former Lounge Group property in Fullerton, Calif., at Montage Laguna Beach's award-winning The Loft and for several years did stints at restaurants in Utah, including Desert Bistro in Moab.

Moore has two children, ages two and four, and when he's not cooking and enjoying his family, he likes to hit the ski slopes and mountain bike.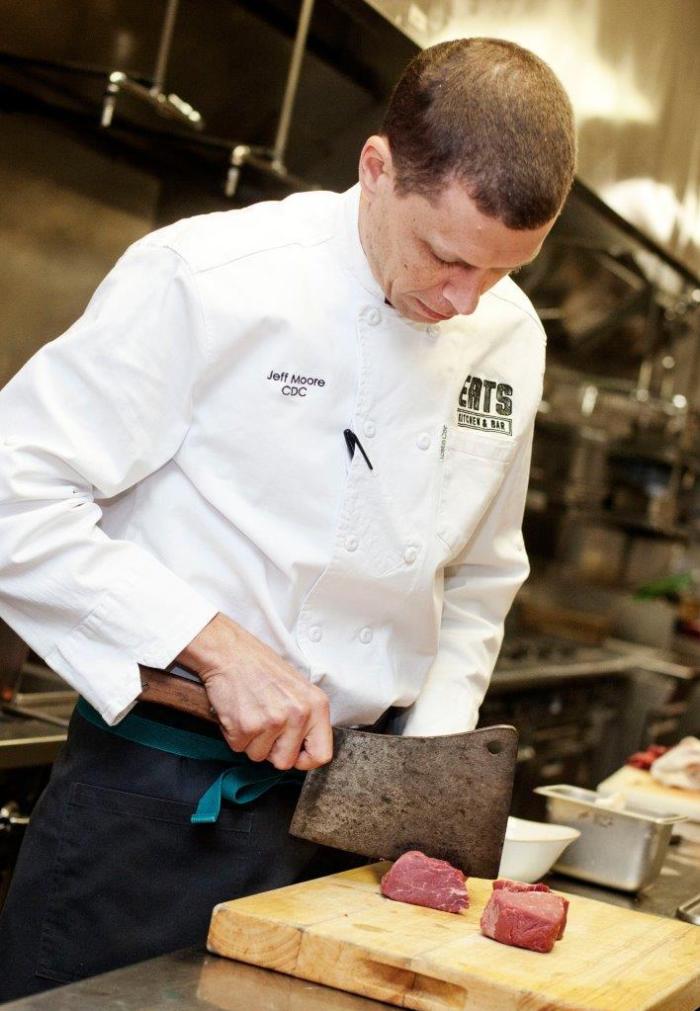 Information and images provided by  Marguarite Clark Public Relations