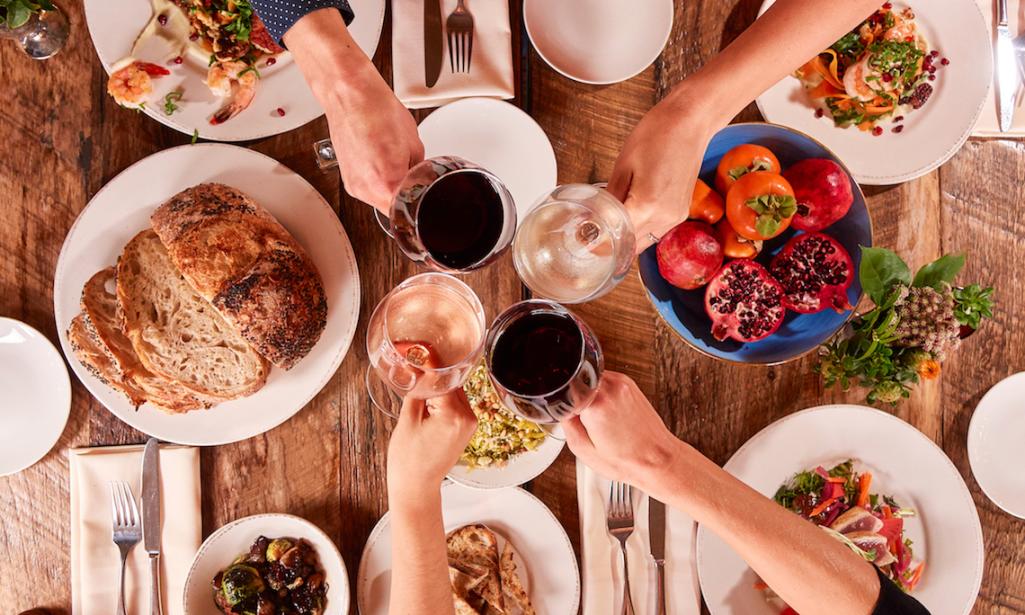 With Orange County's countless sunny afternoons and springtime making its debut this month, it's about time to start making your "outdoor seating" request. No matter what aesthetic you're going for or what your taste buds are craving, Orange County has nailed the tee with its al fresco dining options. Here are three of my personal picks to experience the best of it during Orange County Restaurant Week March 4 – March 10, 2018.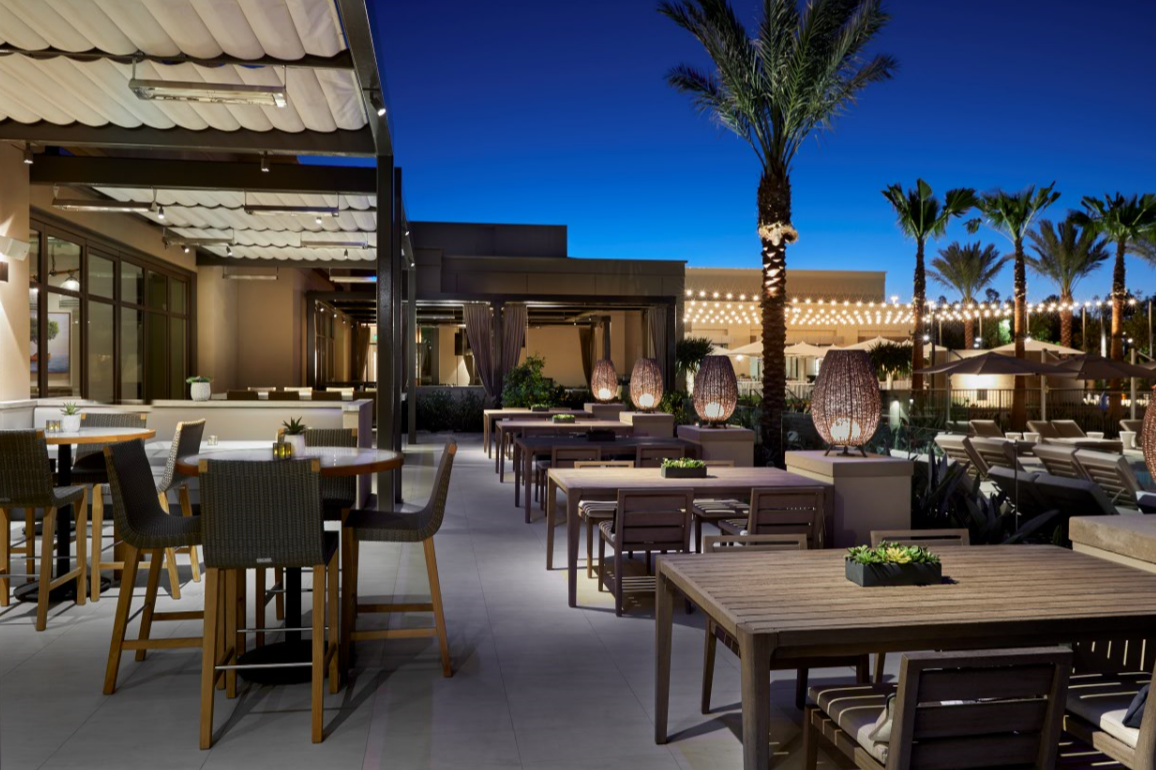 Tucked away inside the new Irvine Marriott is Heirloom, a produce-forward community restaurant with an open-air bar area serving comforts with a healthy spin. The restaurant's OC Restaurant Week menu is available for lunch and dinner, starting at $20. Cocktails are included on the menu for Restaurant Week, such as the Master-Planned Perfection, a nod to Irvine's master-planned suburban history. The cocktail is comprised of weller special reserve, don ciccio ferro-kina amaro, and grapefruit-vanilla oleo. See the Restaurant Week menu here.
My lunch suggestions:
First Course: Ember Toasted Beets | thyme ricotta, puffed quinoa, heirloom beans, sherry dressing
Second Course: Bahn Mi-Night |
pecan smoked shoulder bacon, black forest ham, peanut butter aioli, coleslaw, pickled heirloom carrots
Third Course: Brick Oven Cinnamon Bun | butterscotch, house-made cream cheese icing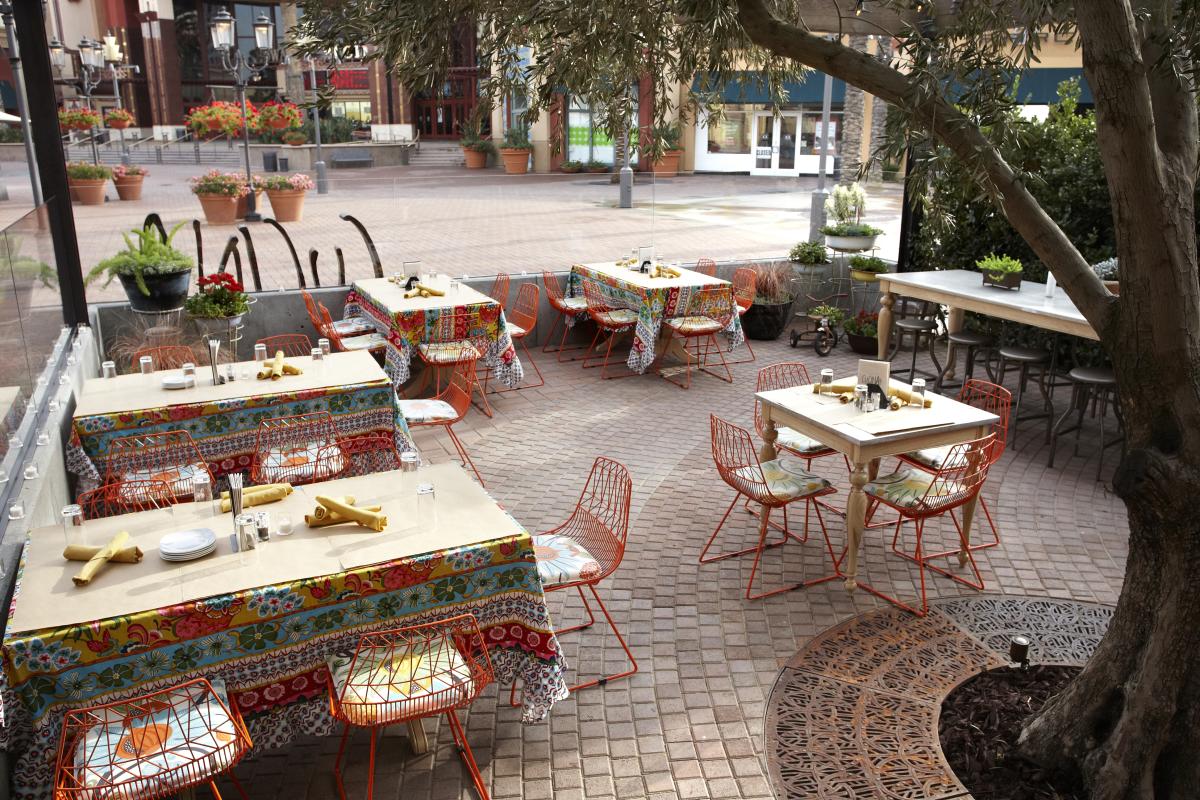 Situated on the northwest side of the Irvine Spectrum Center, across from the Edwards theater sits CUCINA enoteca. The modern California-inspired Italian kitchen is complete with a 6,700-square-foot dining room and two oversized patios totaling to 2,700 square feet of outdoor dining, a retail wine shop, bar with community seating and unmatched design and ambiance.
Chef de Cuisine Tony Trujillo mans the heart of this house, infusing fresh local and seasonal product into every exceptional dish.
CUCINA's wine list is comprised over 250 familiar names and rare, small-batch gems from the Americas and Europe, with an emphasis on Italian varietals. The dedicated wine shop allows guests to hand select wines at a retail price, either to enjoy with their meal for a minimal corkage fee or to purchase to go. The two-course lunch starts at $20, see the Restaurant Week menu here.
My lunch suggestions:
First Course: Tuscan Kale Zuppa
Second Course: Arugula + Heirloom Tomato Salad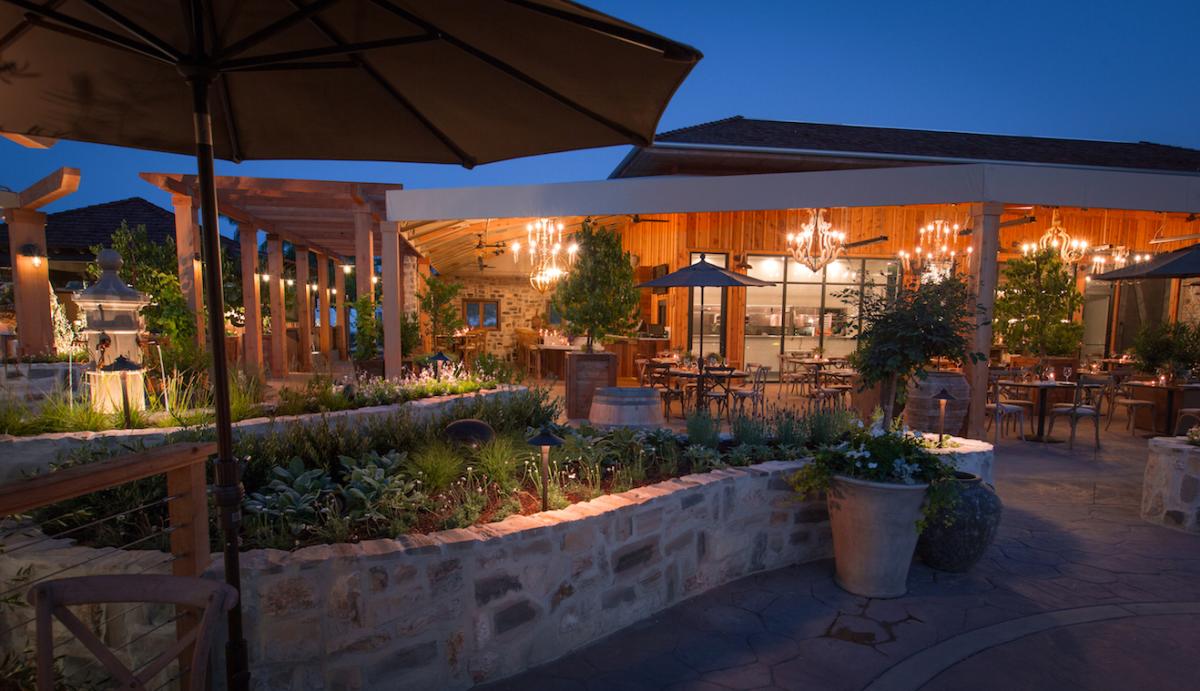 Roger's Gardens and Chef Rich Mead have partnered in establishing a unique and sustainable field-to-fork dining experience at Farmhouse Café located within Roger's Garden. Located in the heart of Newport Beach, the restaurant is nestled on over 7 acres in a garden-like setting. The Farmhouse offers the freshest, locally sourced, seasonal ingredients to create a healthy based cuisine.
During his 35 years of culinary expertise, Chef Mead has cultivated relationships with the best local farms, which allow him to offer the freshest seasonally appropriate salads and specially grown vegetables. The Farmhouse features exclusive wines, craft beers, signature cocktails and artisan refreshments. This open-air café serves both lunch and dinner, and is also be available for special events.
Farmhouse is showcasing the best of its menu for dinner, which includes a four-course meal for only $50. See the menu here.
My dinner suggestions:
First Course:
Roast Bacon Wrapped Dates
parmesan and almonds, arugula, pomegranate glaze
Second Course:
Schaner Farms Citrus and Avocado Salad
mixed lettuces, sesame vinaigrette, toasted pine nuts
Third Course:
Panko Crusted Grouper
pea tendrils, cipollini onions, roast butternut squash, Tehachapi Grain Project red fife and sonora, purée of satsumaimo sweet potato and cauliflower, apple cider molasses glaze, granny smith apples
Fourth Course:
Blood Orange Tart
rhubarb sorbet