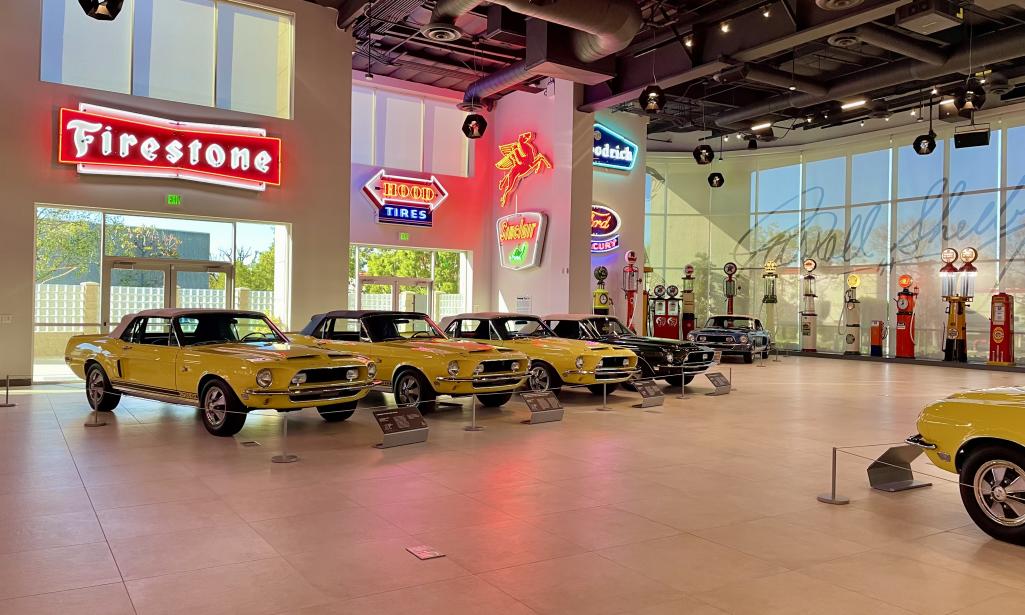 Adding to the list of unique event venues in Irvine is the Segerstrom Shelby Event Center. Home to more than 80 rare, classic cars designed by legendary American auto designer, race car driver, and entrepreneur Carroll Shelby, along with vintage neon signs, gas pumps, and artifacts, this event center is open to the public for self-paced tours. Having officially opened to the public in January 2022, Ted and Rae Segerstrom share their private collection with the community.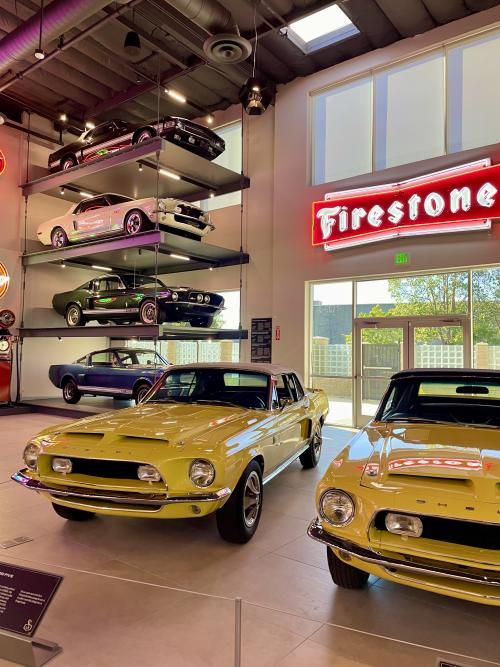 Upon entering the front door, make a pit stop and take in the extensive automotive history and racing collection. Then rev up and experience this two-story 42,000-square-foot center and what is believed to be the fourth largest Shelby collection in the world.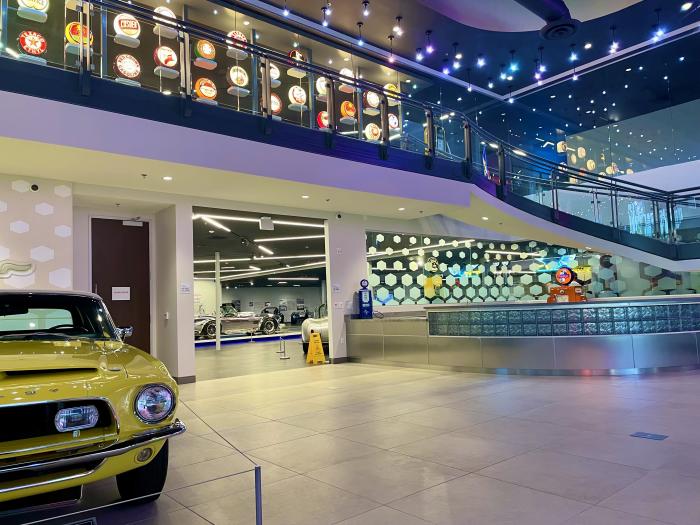 With state-of-the-art, built-in audio/visual equipment, the 7,000 square-foot grand salon can accommodate up to 350 people for a reception-style event or 250 people seated. Offering convenient free parking and a prep kitchen for caterers, the venue is ideal for corporate or social events. Individual bride and groom suites make it the perfect venue for weddings. Brides will especially love the statement staircase for making a grand entrance.
Ted and Rae Segerstrom have dedicated their time and their passion for Carroll Shelby's designs and automotive history while supporting three charitable organizations by donating 100% of profits from the center to the Carroll Shelby Foundation, Shriners for Children Medical Center in Pasadena, and the National Pediatric Cancer Foundation.
The Segerstrom Shelby Event Center is open to the public Thursdays through Sundays from 10 a.m.to 4 p.m. Hours may change to accommodate private events. Before going, check the center's calendar for up-to-date hours.
Don't down-shift! Set the event planning process into overdrive and have a photo finish with family, friends, or colleagues at the Segerstrom Shelby Event Center in Irvine!
For more information and to book an event, contact the Segerstrom Shelby Event Center.