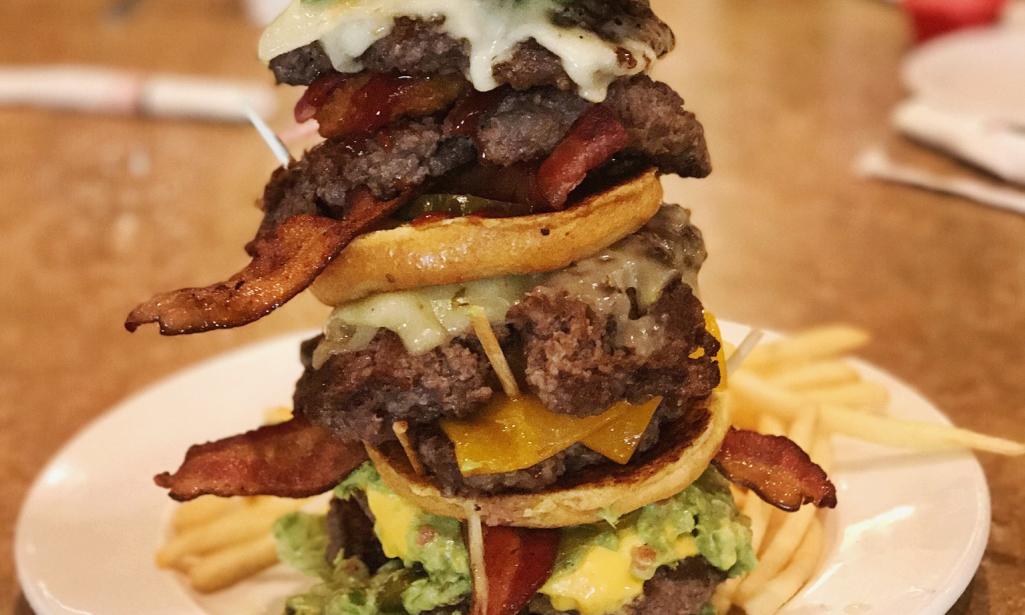 Ruby's Diner has been a fixture in Orange County for 35 years. The very first Ruby's opened on Balboa Pier in 1982 and the chain quickly became a fixture at beaches and shopping centers across Orange County. This 1940's themed diner is wildly popular for its juicy burgers and legendary shakes. In my opinion, Ruby's peanut butter cup shake is the best milkshake on the planet but Ruby's offers a variety of flavors such as carmel banana, mint chocolate, and orange 50/50 which are all winners as well.  
In celebration of Ruby's 35th birthday, Ruby's will be offering a 1/4 lb 35th Anniversary Burger (a smaller version of the 1/2lb classic) along with fries for just $2.99 on Wednesday, July 26th. $1 of each purchase will go to The Ruby Dooby Foundation which is dedicated to the supporting the health and well being of children.  
Have a bigger appetite? Then enter the Ruby's Stack Attack Challenge which will take place on Wednesday, July 26. For $35, challengers have 35 minutes to eat a 3.5lb burger featuring six 8oz. all-beef patties, RubySauce, onion rings, bacon, tater tots, and jalapenos along with a shake and fries. If the challenge is completed, winners will receive a $35 Ruby's gift certificate, a t-shirt, and that ever-important social media recognition. Even if you don't have the appetite to tackle the Stack Attack Challenge, it will surely be entertaining to watch others take it on. For a list of participating locations- including the Irvine Spectrum and South Coast Plaza restaurants- and to register for the challenge, head to Rubys.com.