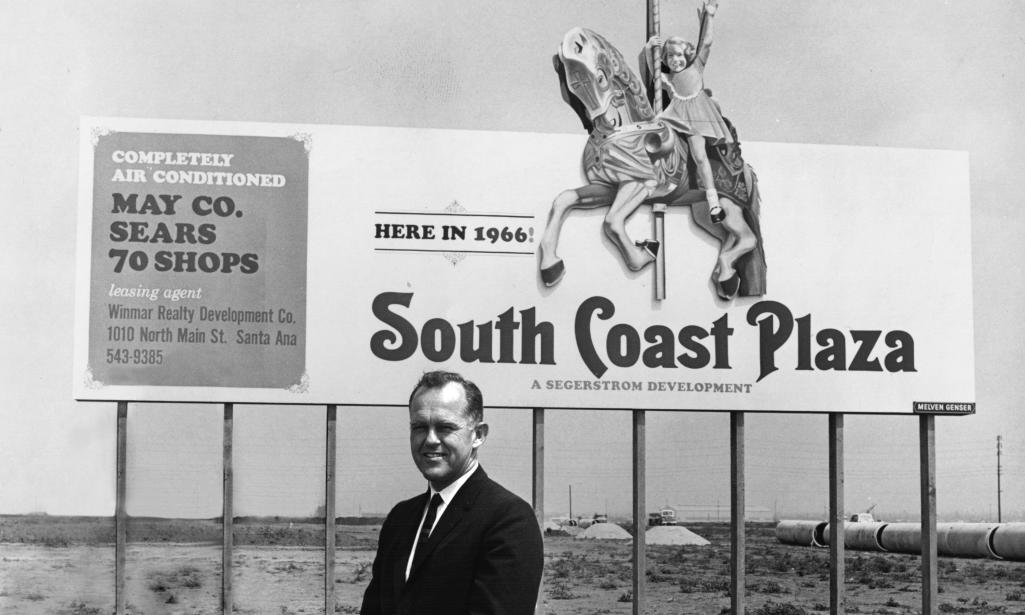 South Coast Plaza, the luxury retail center known for being fashion forward, is taking time to celebrate its past.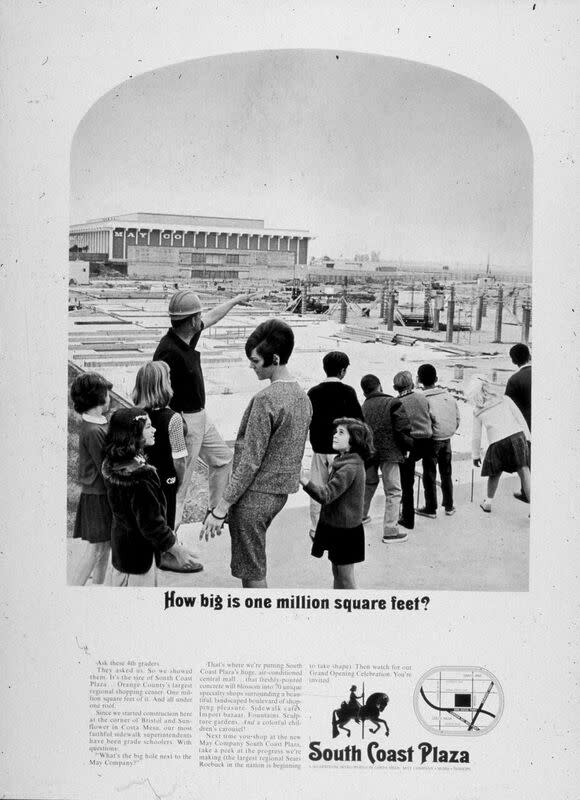 "Segerstrom Pioneering Spirit: An American Dream," is a 50-year anniversary celebration located in the center's Jewel Court. The exhibit, open until July 31,  tells the story of the pioneering family that built one of the world's most successful shopping destinations. It follows the journey of the Segerstrom family from present day successes all the way back to their humble roots.
The story of South Coast Plaza begins in 1967, when cousins Henry and Harold Segerstrom built an indoor shopping mall on a portion of their family's farm.
Sears and May Co.  were the original retail anchors and, when the 405 Freeway was extended past the center a year later, success was insured.
 For the mall design, C.J. Segerstrom & Sons hired Los Angeles-based Victor Gruen Associates to design the shopping center. Initial development was based around the idea that the mall would likely expand on a large scale, so removable panels were incorporated—making it easier than ever when they did, in fact, extend the building. 
Early shoppers were drawn to its festive indoor carousel and the comfort of air conditioning. Eventually, what began as an island of retail in a sea of bean fields and orange groves, became a luxury landmark with 250 stores attracting 22 million visitors each year and almost $2 billion in annual revenue.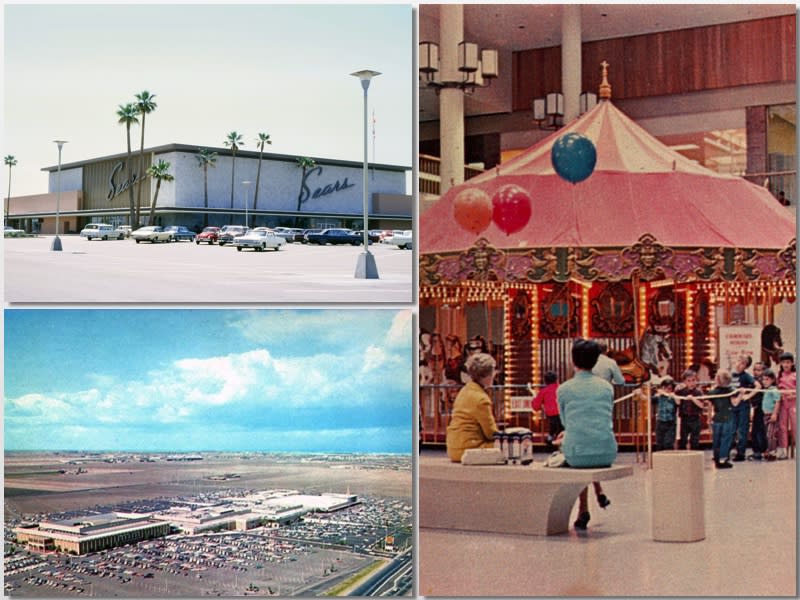 South Coast Plaza may be known around the world as a first-class shopping destination, but many don't realize that the luxury center is actually a family business. Today's generation brings the same careful attention that their patriarch, CJ  Segerstrom, used to cultivate the family farm.
Hard work was a fact of life for the Segerstom family who moved to Orange County in 1898 and turned acres of potential into one of the largest lima bean fields in the world.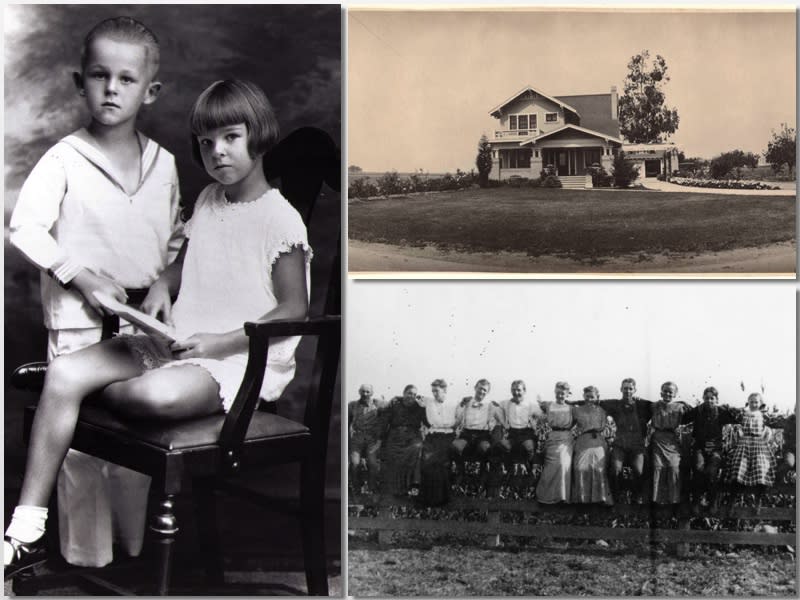 "Segerstrom Pioneering Spirit" follows the Segerstroms as they emigrated from Sweden and eventually settled on the land where South Coast Plaza sits today. The exhibit tells the story through never before seen photographs, many from the personal archives of Ruth Ann Moriarity, sister of Henry Segerstrom. The result is an intimate portrait of a tight-knit family, that worked together to cultivate their land.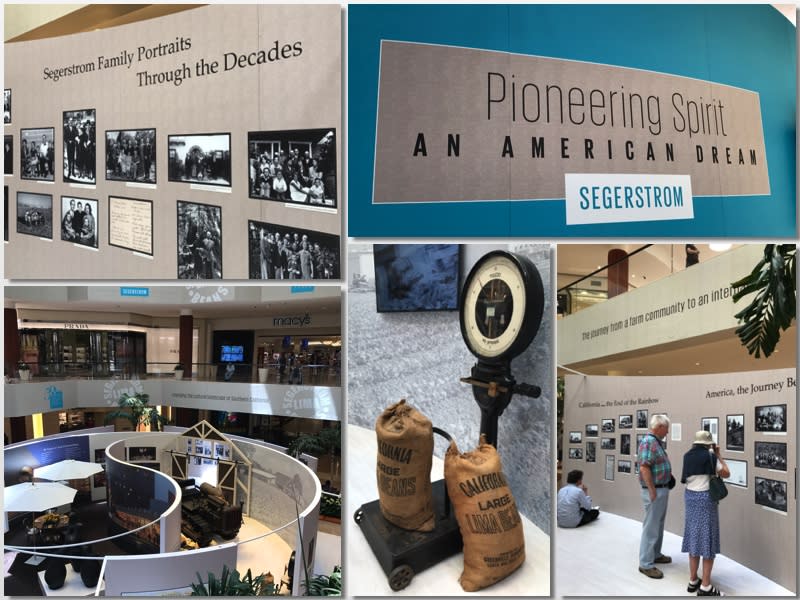 "As South Coast Plaza celebrates its 50th anniversary this year, it is the perfect time for our family to reflect upon our beginnings," Moriarty says. "This exhibit enables us to share with others our appreciation for the opportunities we have had to fulfill an American dream."