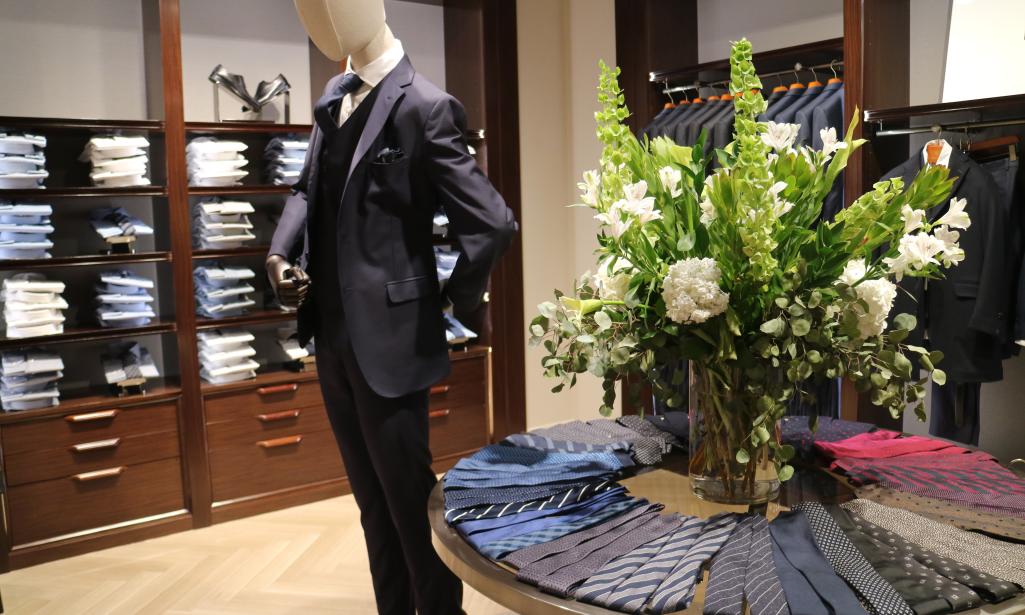 Phone:(646)771-8067 
Opening its first West Coast store at South Coast Plaza, Massimo Dutti is the new global store concept from the Spanish-based parent company of Zara. Massimo Dutti showcases versatile, sophisticated men's and women's contemporary fashion pieces at a great price point. This store certainly offers a variety of casual to formal styles that make fantastic gifts for men. From outfit accessories such as ties, scarves, and watches to backpacks and shoes, all the necessary elements for the perfect weekender outfit or a formal-suited look are here. Some key items that caught my eye include the:
Super Light Quilted Jacket with Hood - Straight cut, feather down lightweight jacket with adjustable hood, made from nylon fabric with feather quilting. This looks great over a light knit sweater, button down shirt or t-shirt.  
Leather Bags, Backpacks & Toiletry Bags - made from the finest leather with beautiful finishes, these pieces are great for the guy on the go.
Shoe Collection - Choose from the finest crafted leather loafers or oxford shoes to rustic ankle boots or suede sneakers.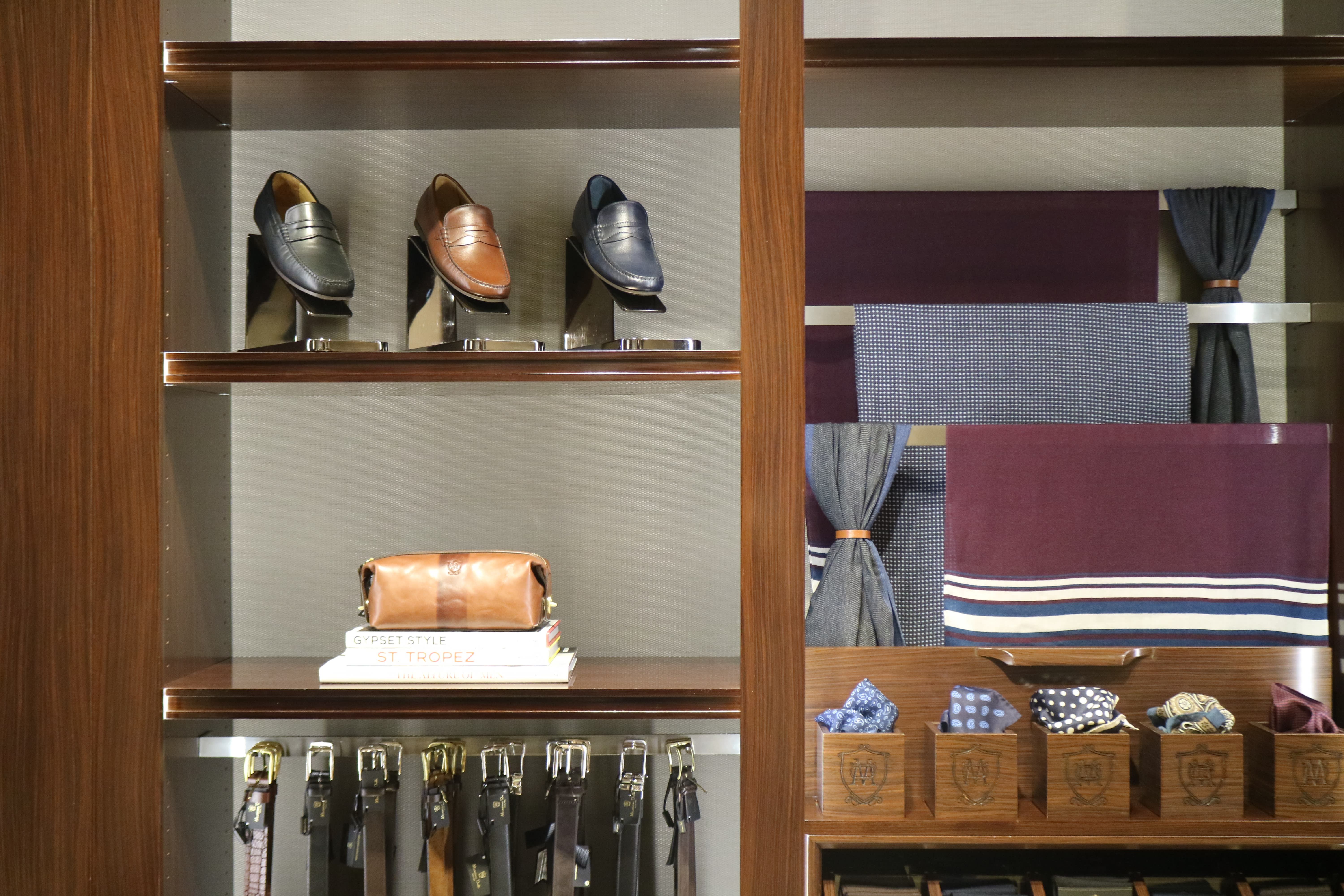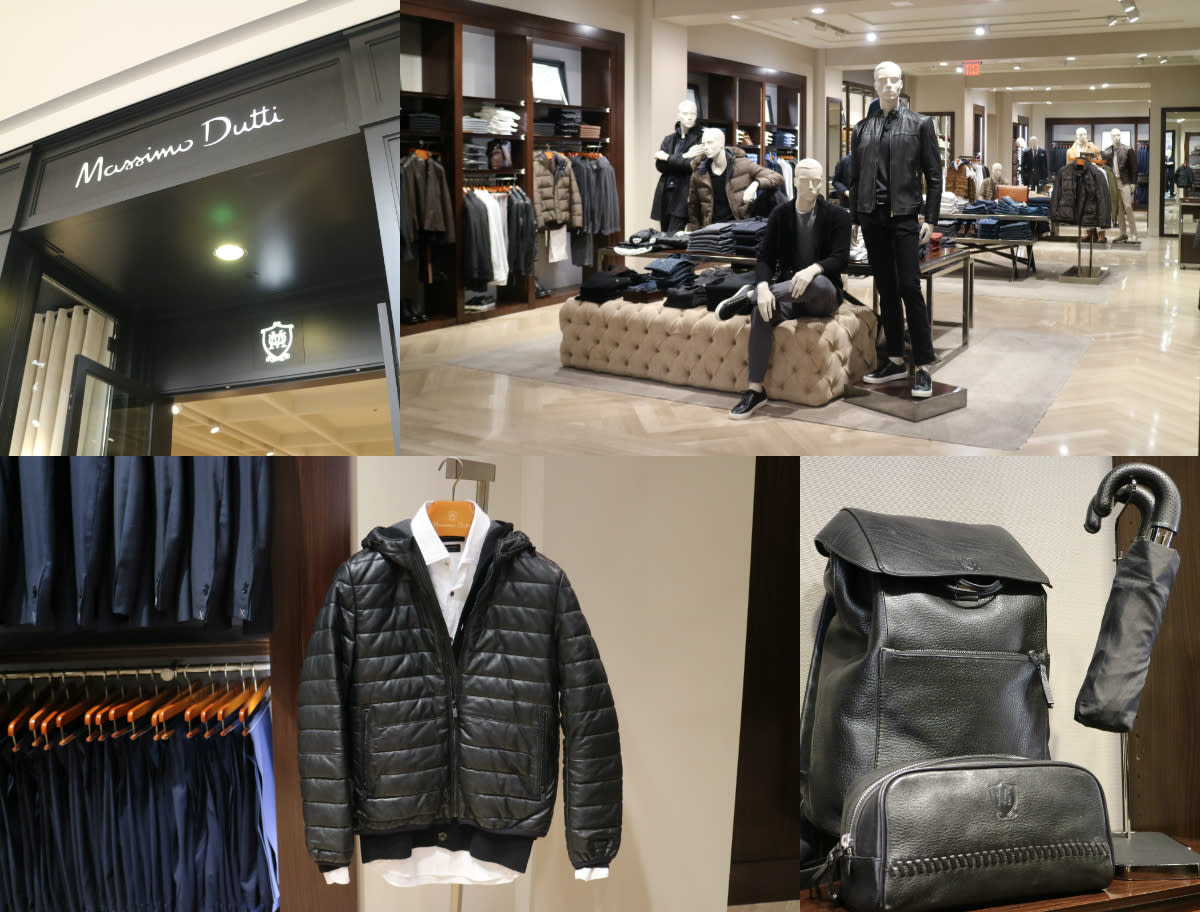 Phone: (714) 979-1771 
This quintessential leather goods store has the perfect three items for the man in your life. A pair of classic suede sneakers that can be dressed up or down, a wonderfully crafted textured leather backpack, and a leather wallet (available in a variety of colors). All three items are versatile, stylish additions that will complement any man's wardrobe. 
Campus Backpack with Varsity Stripe -  a special take on the Campus Backpack nods to iconic American sportswear and our baseball-inspired heritage. Crafted in richly grained buffalo-embossed leather with sporty suede stripes and Rip and Repair stitching, it comes complete with interior pockets for essentials, dedicated space for a laptop and lightly padded straps for a comfortable carry. 
York Lace Sneaker in Toffee - Coach's iconic saddle brown suede, the York Sneaker looks equally sharp with jeans or a suit. The hand-burnished Italian leather can be polished like a dress shoe (just be mindful of the welt!), while a flexible outsole provides comfort and durability.
Card Wallet in Crossgrain or Pebble Leather - Precisely crafted in edge-painted leather with a distinctive texture and remarkable durability, this slender card case also functions as a minimalist wallet.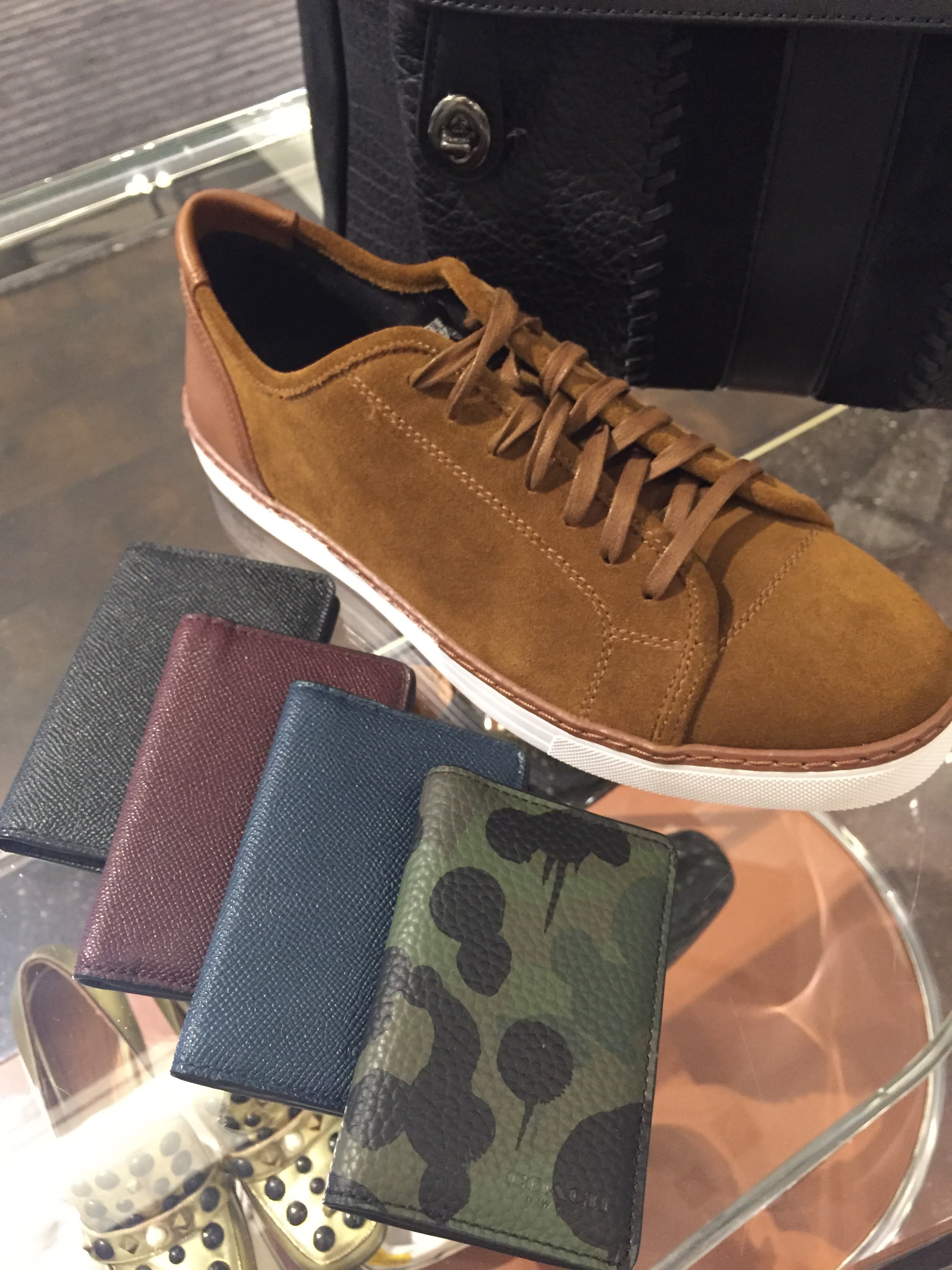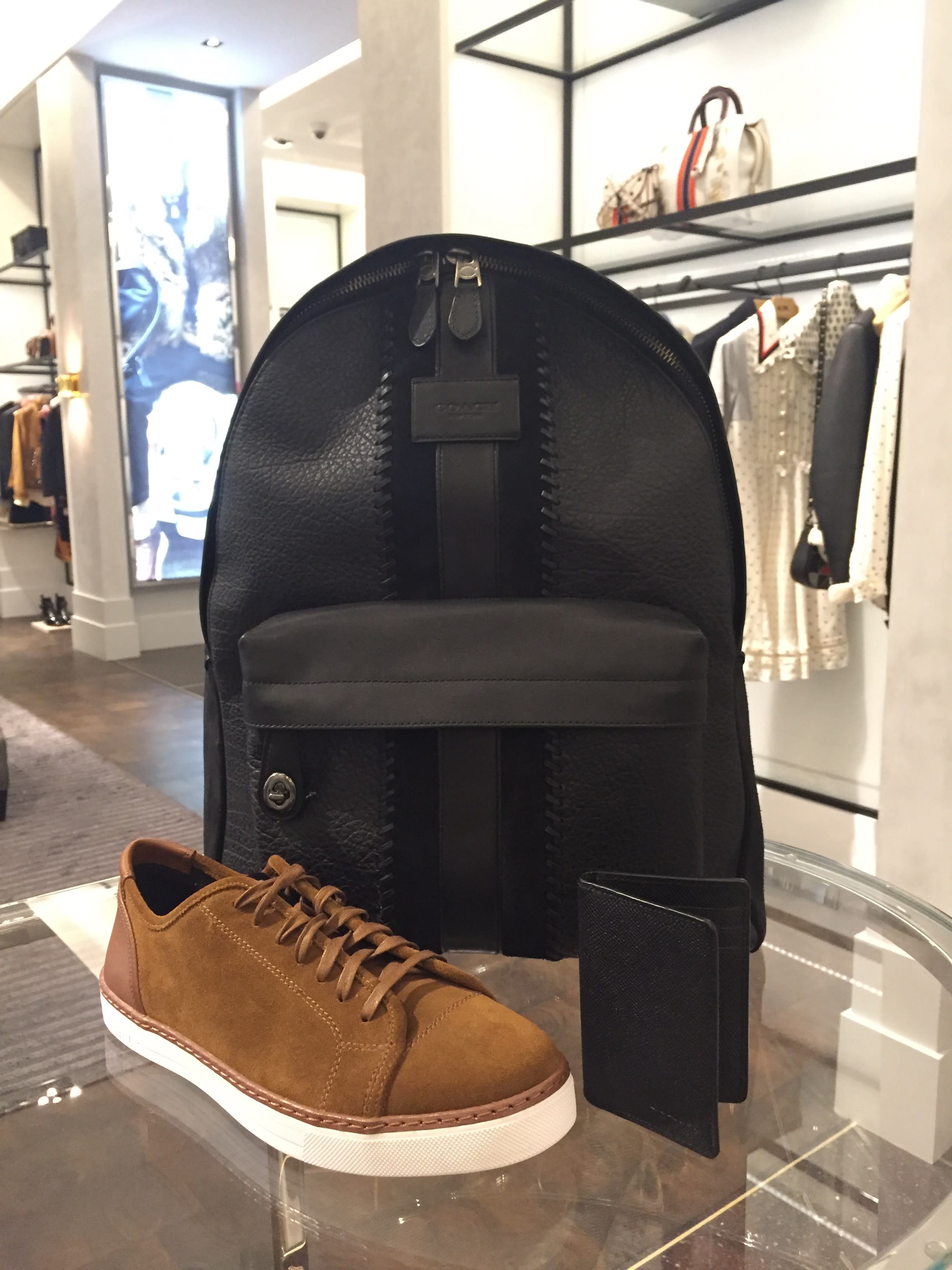 Phone: (714) 427-0998 
If the guy you are shopping for is already an avid Kiehl's fan, then the perfect gift for him is one of Kiehl's holiday gift sets or bundles which are a great value. If you're looking to introduce someone to the brand, a small gift pouch or set with skincare essentials makes a great introduction. Consult with a Kiehl's associate to select a fitting gift, they also can do demos of the products for you.  
Men's Age Defender Collection - Fight aging with our powerful skincare formulated especially for men. Our Age Defender Power Serum penetrates deeply to strengthen skin, while our Age Defender Eye Repair smooths the under eye area. Our Aged Defender Moisturizer locks benefits in for refreshed, younger-looking skin - all in an exclusive Kiehl's Dopp kit.
Ultra Facial Collection - Boost your Ultra Facial Skincare Routine with a double dose of youth. Our Hydro plumping Re-texturizing Serum Concentrate youthfully plumps skin with deep hydration, while Turmeric & Cranberry Seed Energizing Radiance Masque exfoliates and energizes for radiant, younger looking skin - all in a Limited Edition travel bag.
Overnight Essentials - Wake up to younger looking skin with a routine that works overnight. Our Refining Micro-Peel Concentrate gently refreshes skin's surface with Quinoa Husk Extract, while Midnight Recovery Concentrate and Midnight Recovery Eye replenish skin while you sleep - all in a Limited Edition travel bag.
Day-to-Night Healthy Skin Set - This essential skincare routine works to strengthen and protect your skin's natural barrier. Ultra Facial Cleanser purifies skin without stripping away natural moisture. Daily Reviving Concentrate gives skin a fresh, energized look, while Hydro-plumping Re-texturizing Serum Concentrate deeply hydrates skin with youthful moisture. Our Creamy Eye Treatment with Avocado nourishes the delicate under eye area, while Ultra Facial Cream locks all benefits in with 24-hour, non-stop hydration for healthier, younger looking skin - all in a Limited Edition travel bag.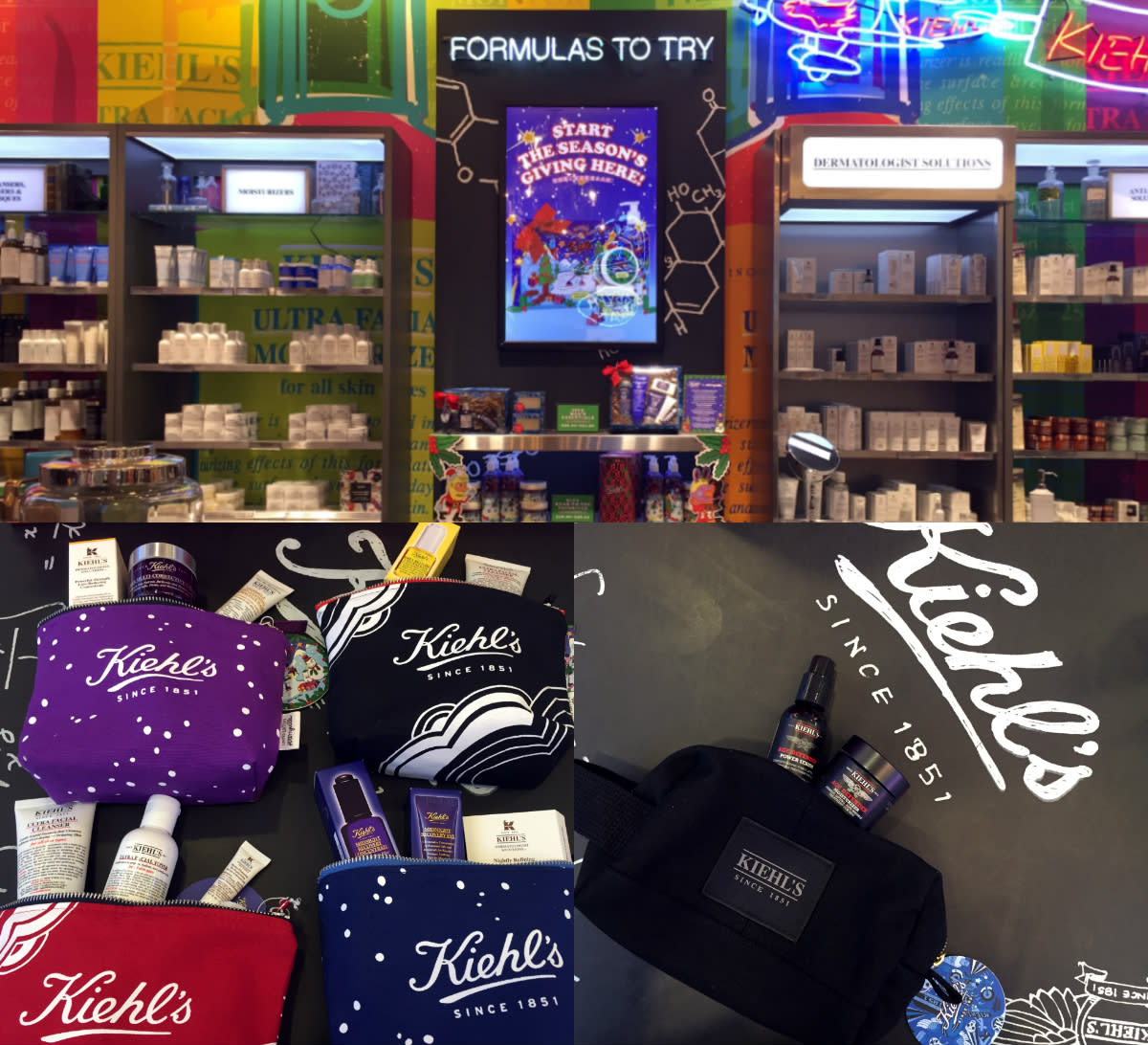 Phone: (714) 540-3233 
This luxury department store offers an impressive contemporary men's section for the guy that likes to make a statement with his outfit. For the man who likes the latest styles, shop brands like MCM, Cadet, Givenchy, and Balmain. For the guy with more of a casual or classic style, check out Eleventy, a laid-back Italian brand exclusive to Saks, or pick up some shoes from Public School. Plus, you have a full selection of men's accessories, watches, and fragrances to choose from as well. You won't be disappointed when shopping at Saks Fifth Avenue, there's everything you need to give a memorable and fashion-forward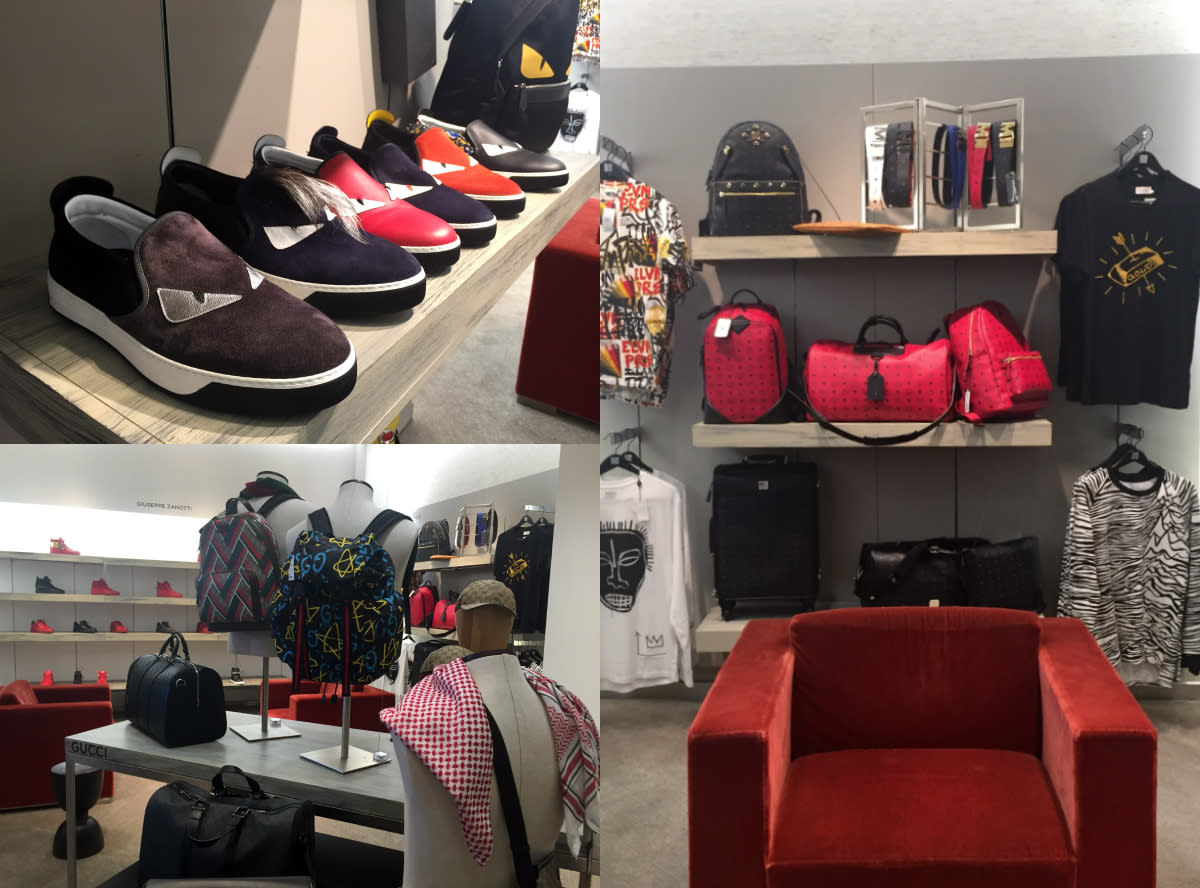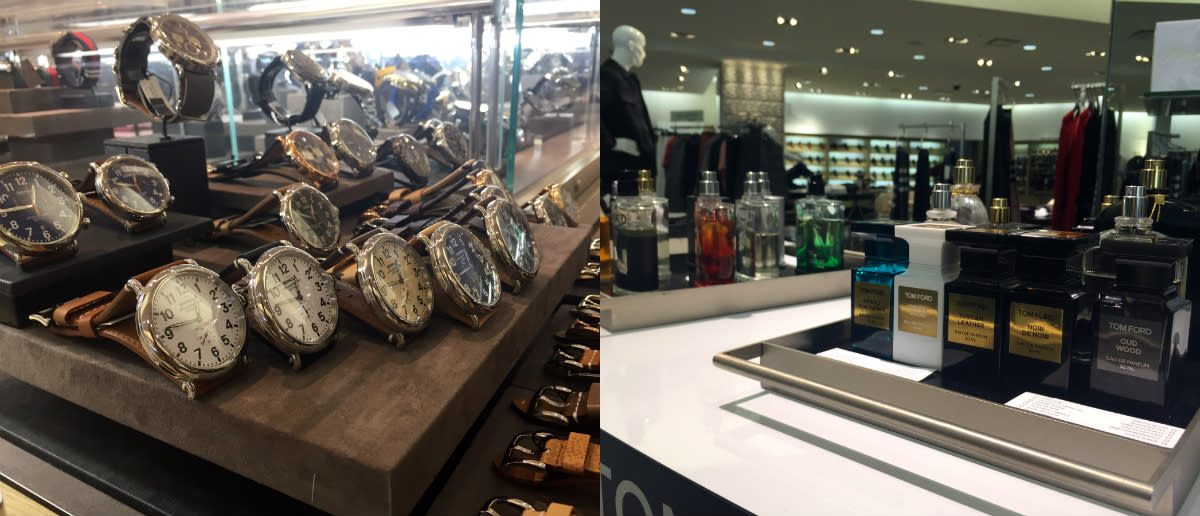 3333 Bristol St, Costa Mesa, CA 92626
Phone: (800) 782-8888 
Images taken by Amanda of Feast.Fashion.Faves, product information from each brand's website.