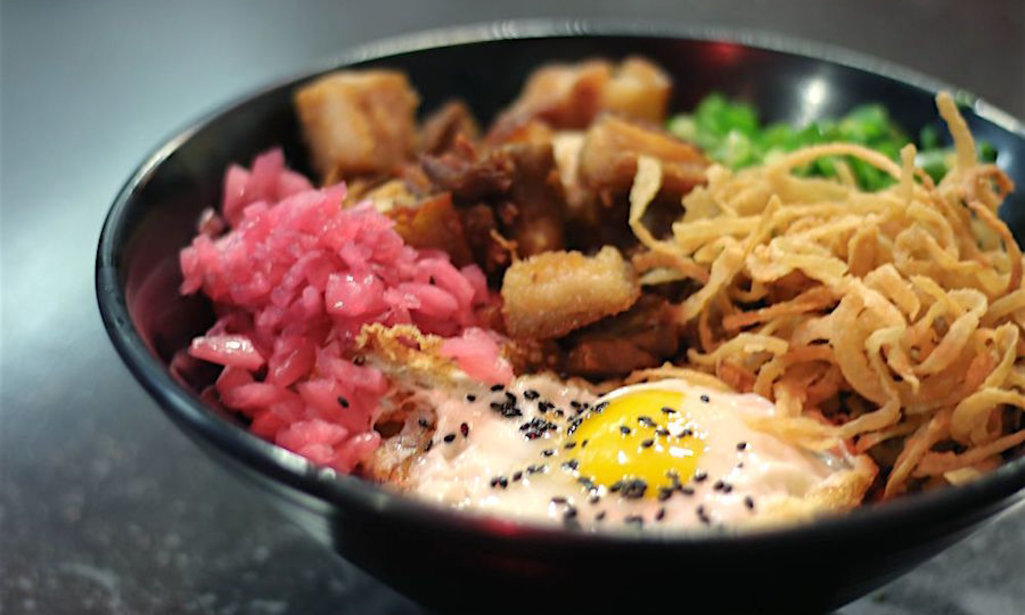 Covid-19 has meant big changes in some industries and localised lockdowns and stay-at-home orders had, for a time, placed restrictions on how some restaurants could operate. Now, Irvine is once again open for business. Many Irvine restaurants have reopened to offer a safe dine-in experience. However, visitors to the Orange County city may still want to opt for delivery or takeout from Irvine's numerous eating establishments.
As Melba Atkins, travel writer at Write My X and 1 Day 2 Write, explains: "The takeout business is booming under covid-19 restrictions and even whilst many restaurants are returning to a regular service, they're simultaneously expanding their capacity for delivery and takeout. Third party apps are expanding to offer remote access to many of the best restaurants out there." Here are the best restaurants in Irvine offering a dining experience from the company of your own home or hotel room!
Offering your choice of no-contact delivery or curbside pickup, Urban Seoul is a mouth-watering Irvine establishment. The innovative Mexican-Korean fusion blends subtly through the handiwork of head chef Kacy Jun and represents Irvine's diverse community. Our top tip is the kimchi pancake quesadilla, the best of both culinary worlds!
Fukada
Fukada offers modern and stylish Japanese food available for pickup and delivery. Noodles are the specialty at Fukada, where the chef daily prepares their own homemade buckwheat noodles, meaning you'll get an authentic taste of Japanese cuisine. Soba and udon are also on the menu, and everything is locally sourced and organic, so it tastes great and leaves you feeling good.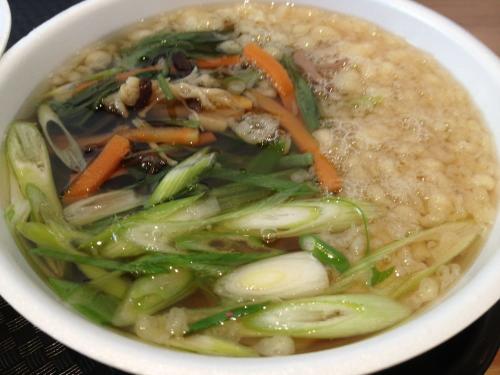 Andrei's "conscious cuisine" is carefully sourced from the best local farms, ensuring that their suppliers are operating sustainable and natural methods to raise their livestock. The culinary blend of classic Californian and Mediterranean flavours are a delight to the taste buds - classic burgers sit alongside healthy green salads packed with well-being and flavour.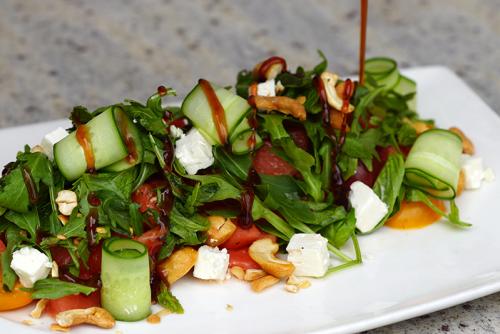 Miyabi Shabu Shabu & Grill
Miyabi Shabu Shabu & Grill are open, but for now they don't deliver so it's curbside only. However, you'll find their Japanese-style grilled meats are well worth making the trip for! Jurabata pork, Wagyu or Angus beef and Jidori chicken are grilled to perfection at Miyabi Shabu. This is authentic Japanese grilling.
Caspian Restaurant
Irvine's Caspian Restaurant are open and offering curbside pickup as well as no-contact delivery. When enjoying takeout from Caspian's you'll be missing out on the additional Persian entertainment of belly dancing that can be enjoyed when eating in, but the flavors and aromas of Caspian's Middle Eastern fare will easily evoke such oriental delights!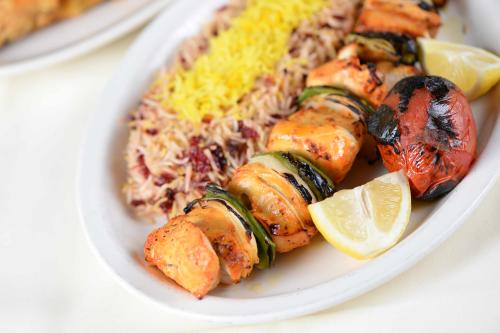 The Wheel of Life will deliver award-winning vegetarian Thai food straight to your door for no-contact delivery. Richard Gilchrist, lifestyle writer at NextCoursework and Britstudent explains that "specially formulated recipes that are low in fat and cholesterol lose nothing in flavour thanks to Wheel's careful recreation of Thai favorites. MSG is also absent from their list of ingredients. Really impressive Thai food!"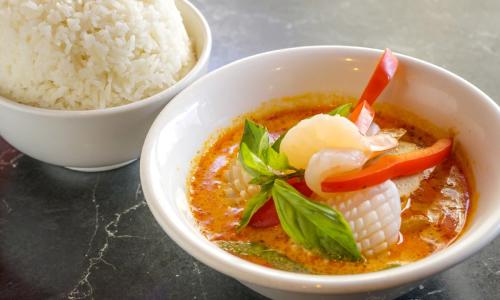 Sustainably-sourced seafood and farm-to-table meat suppliers provide Twenty Eight with great selection of quality classics. Fantastic steaks can be enjoyed as equals to crisp green salads, without a doubt over the origin of your ingredients, all organic and locally sourced. It's curbside pickup only at Twenty Eight but it's worth the trip.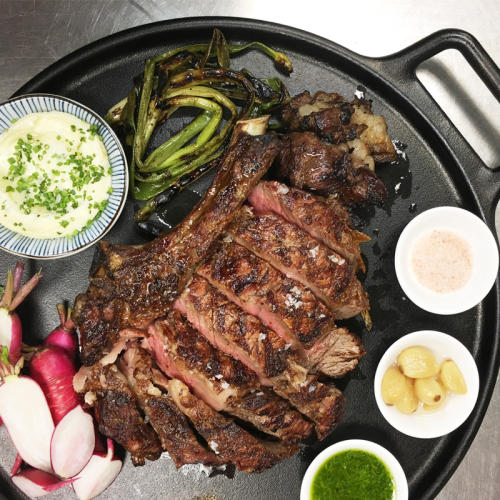 Irvine's originally tofu house has now shifted all operations to focus on takeout and delivery, so you can experience Korean tofu dishes at home. The menu is packed with innovative and traditional ways of cooking up tofu - the crispy tofu bites are mouth-watering. And there's something for everyone even if tofu's not your thing. Popcorn dumplings are available in beef, pork or vegetable. Lip smacking!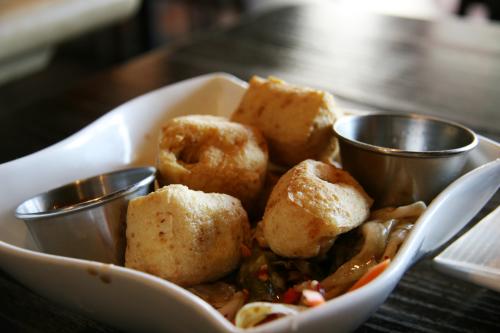 Clay Oven Indian Cuisine
Irvine's top-rated Indian restaurant offers regional cuisine from all over India, as well as further afield. Hot curries such as their duck vindaloo - cooked with real scotch bonnet - sit alongside Moroccan spiced dishes. The menu offers a wide array of perfectly spiced and aromatic dishes. Curbside pickup or delivery are available.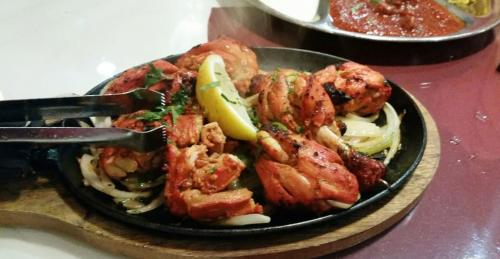 Irvine restaurants are thriving and it's never been easier to order your favorite cuisine to enjoy at home. So whether you fancy the all-American burger or a taste of worldwide travel, you can do that while staying in. Enjoy!
Michael Dehoyos is a content marketer and editor at Thesis Writing Service and Write My Assignment. He assists companies in marketing strategy concepts, and contributes to multiple sites and publications. His own writing can be found at Origin Writings service.