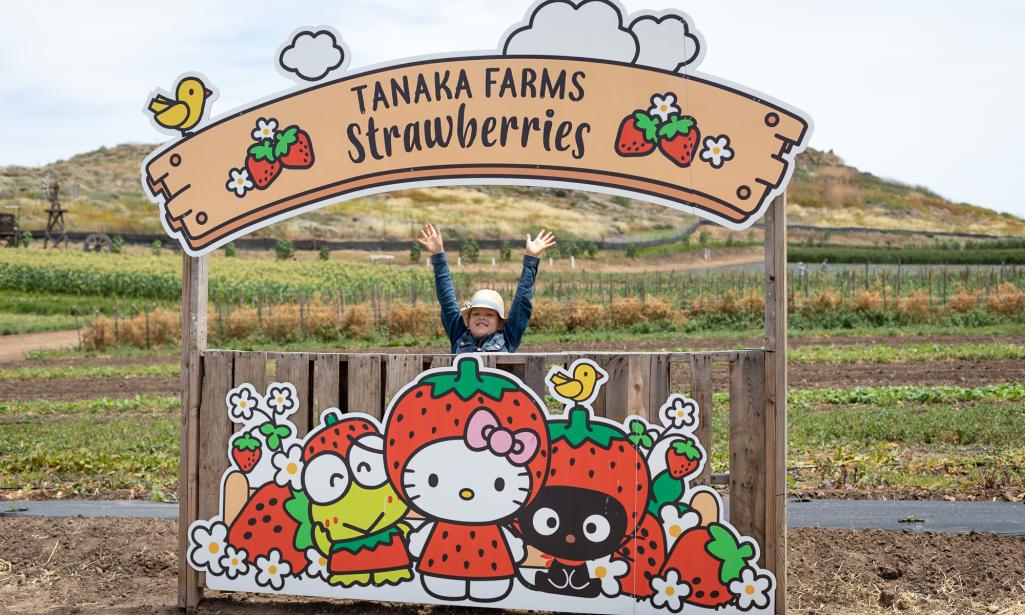 The sweetest strawberries can be found right here in Southern California. The warm sun and ocean breezes turn those berries red and fill them with sugar. And the best way to enjoy them is to pick them fresh off the vine and pop them in your mouth. Come to Tanaka Farms during the Strawberry Festival and you can do just that!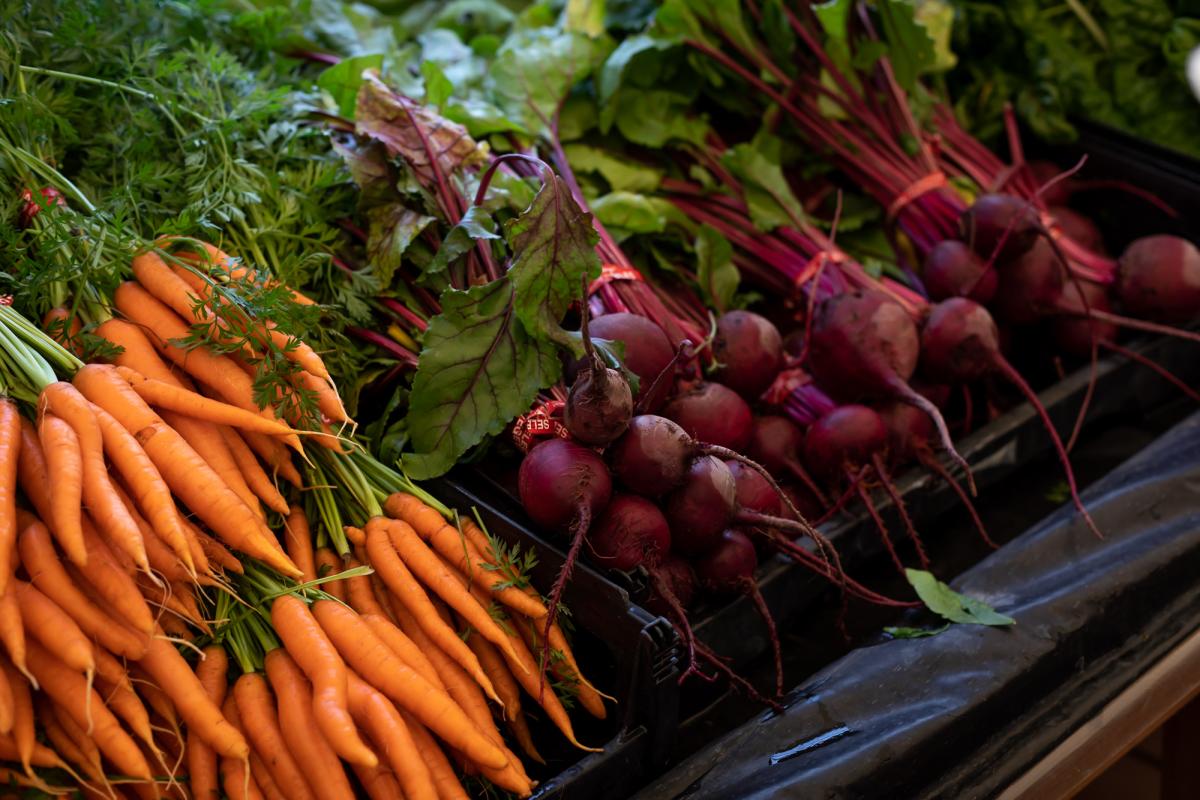 The fields of Tanaka Farms stretch out through a small canyon in Irvine, California. Innovations in hydroponics, natural pesticides, and crop rotation make this farm a key player in producing healthy produce for Orange County. A produce stand is open daily from 9am-5pm selling fresh seasonal produce picked daily on sale at great prices. Locals can choose to be a part of a CSA (community supported agriculture) and pick up a box of fresh produce each week. Tanaka Farms is now delivering boxes to select cities!
Strawberry Tours
A one hour tour takes guests on an open-air wagon through the fields of Tanaka Farms. A friendly tour guide shares information on the plants and vegetables growing along the drive. At key stops along the tour, the wagon stops and freshly picked vegetables are handed out to taste-test. I watched my own kids be surprised that they actually liked the taste of cilantro or green onions, things they had never tried before. Perhaps the most fun part is throwing the leftover parts over the side of the wagon onto the dirt road.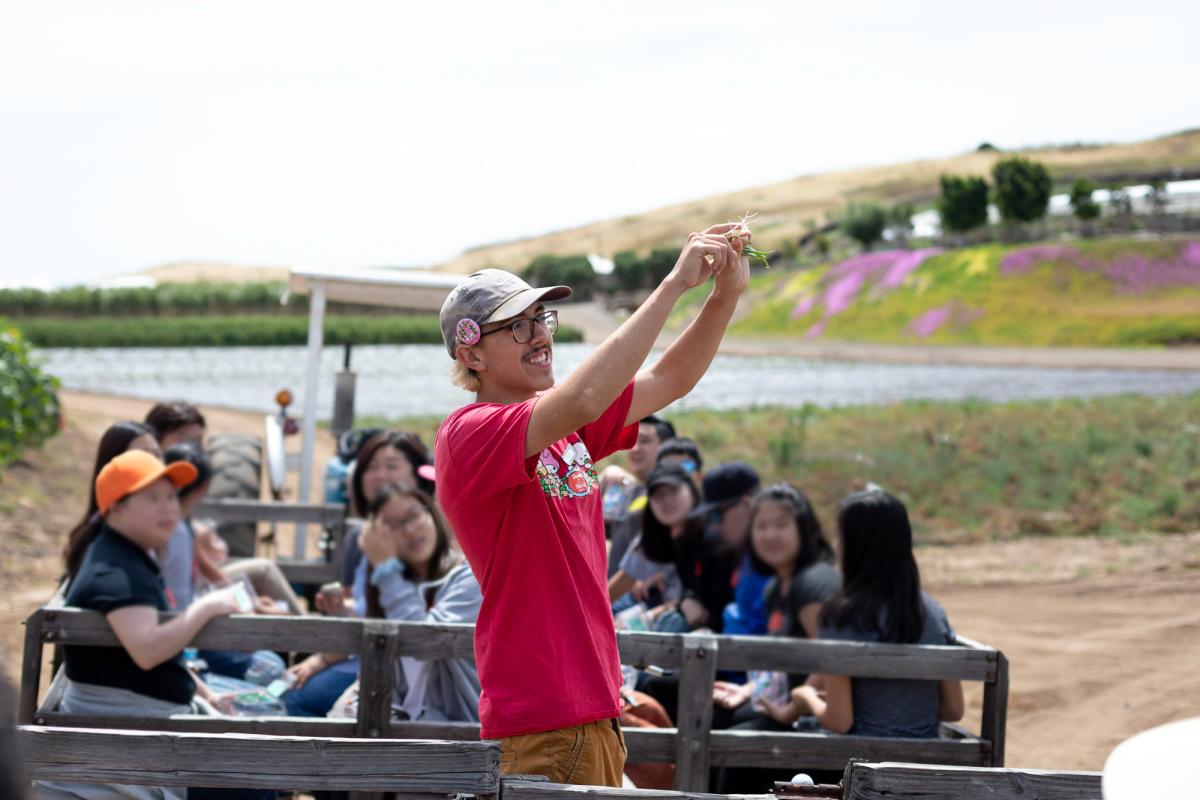 The highlight of the trip is a 15 minute stop in the strawberry fields. Everyone piles out of the wagon and cruises down a row of strawberry plants. Plump red berries are peeking out from behind every green leaf just waiting to be enjoyed. You can eat as many as you want, and fill up your plastic container for enjoying a few more later. Delicious sweetness!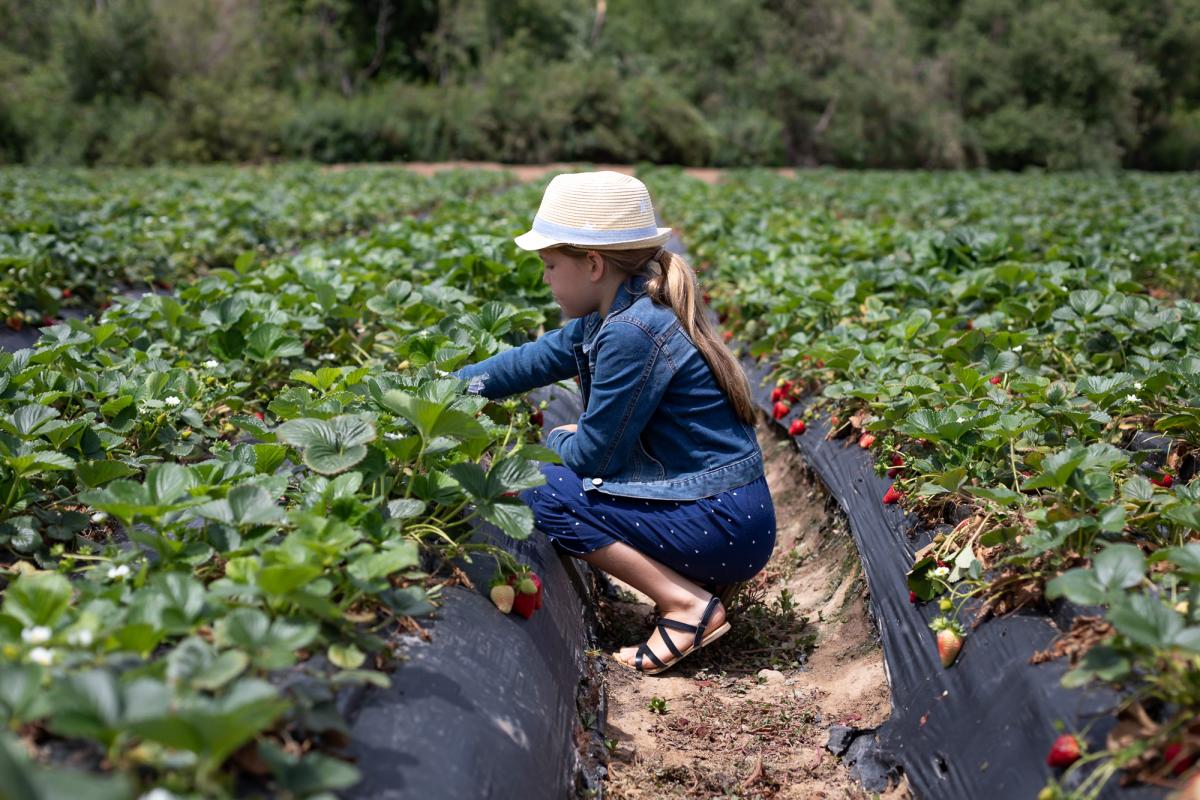 Other Tours
The calendar of tours and events at Tanaka Farms is filled with opportunities to enjoy fresh produce, beautiful flowers, and have fun at seasonal events. Check the Tanaka Farms calendar for dates and times.
Melon Tour - Come in the summertime to take a wagon ride around the farm, taste-test various melons, and take home your own watermelon.
Corn Tour - Come in the summertime to take a wagon ride around the farm, visit cornfield and learn how corn grows, and enjoy an ear of roasted corn with various toppings.
Pumpkin Patch - This is a very popular time for visitors with field trips, wagon rides, petting zoo, games and activities, and more. Plan ahead and book a group field trip starting in May.
Fall Harvest Tour - Come in the fall after pumpkin season to enjoy a wagon ride around the farm, sample vegetables, and pick your own vegetables to take home.
Holiday Santa Tour and Sanrio Village - Enjoy the festive season with a wagon ride around the farm, visit Santa in Tanaka Land at the top of the hill, and enjoy the Sanrio Village with Hello Kitty and Friends.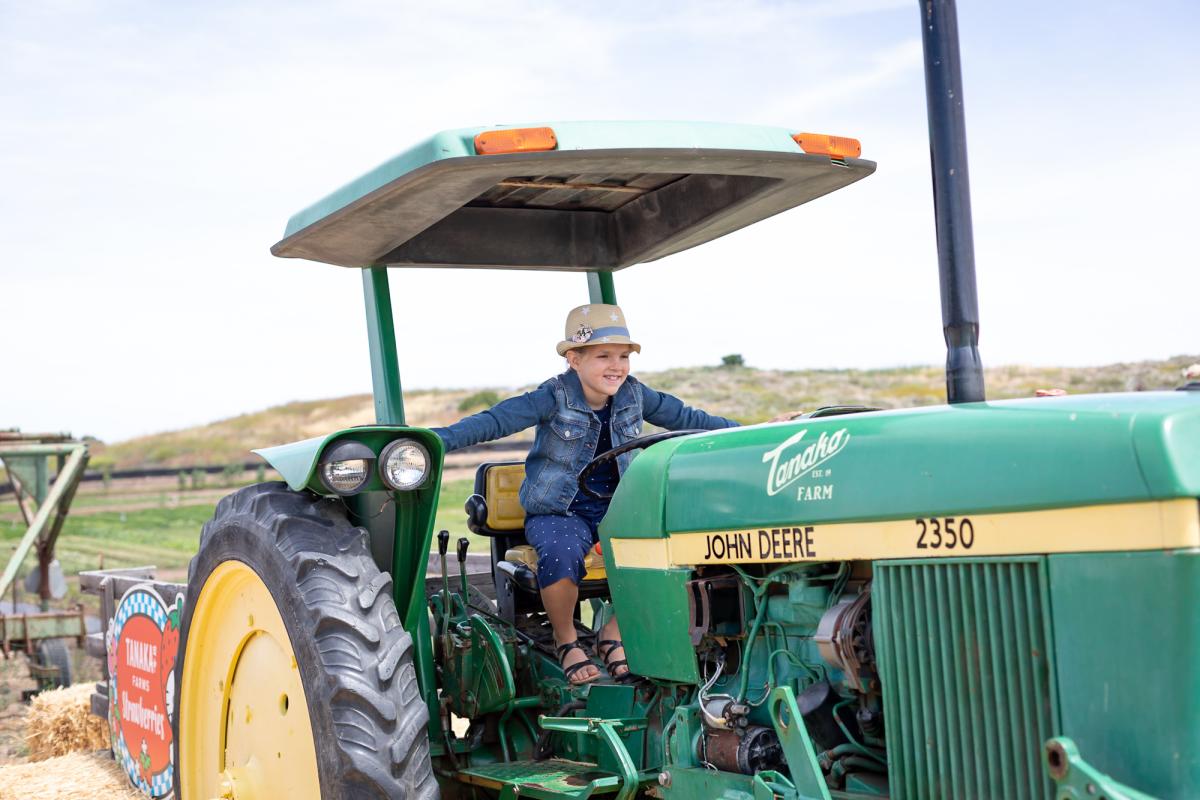 Lots of fun activities fill the main area of Tanaka Farms. Visit the chickens, let kids play with a pretend backhoe, and take pictures at the many fun photo op spots. Mini carnival games, tractor rides, and paint projects are available for a few extra $s. A grill and food stand with picnic tables set in the shade can fill empty bellies after an adventure in the fields. Any season is a great time to go to the farm. Tanaka Farms is a beautiful spot in the heart of Irvine to explore and learn how food is grown. 
All photos by Michelle McCoy Photography