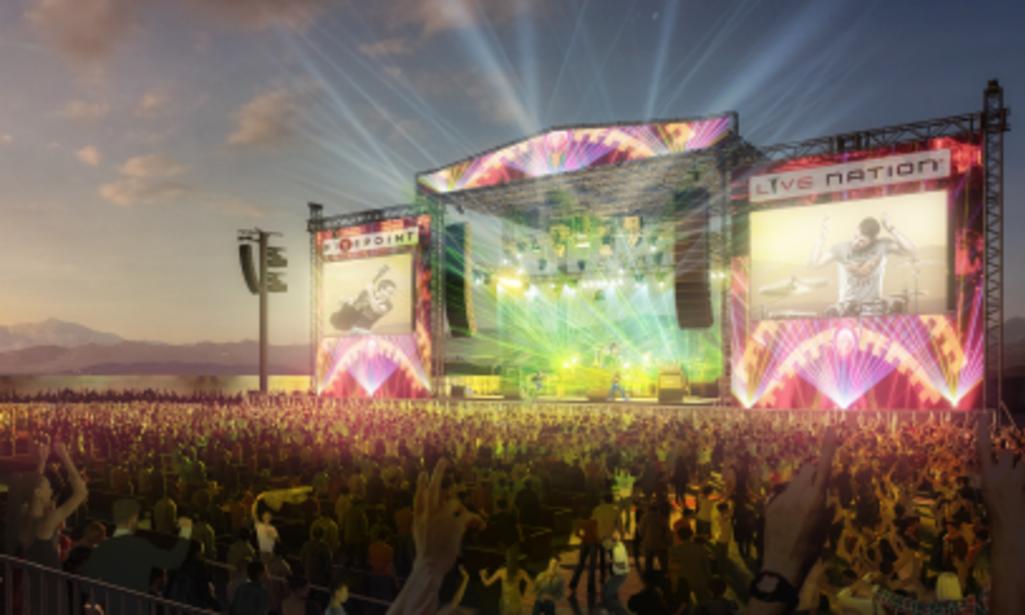 Growing up in Irvine, some of my fondest memories were made at the Irvine Meadows Amphitheater. It's where I saw my first concert and where I screamed my head off for the Jonas Brothers. When the Irvine Meadows closed, I was skeptical that a venue so great could be replaced. Then came FivePoint Amphitheater.
The 12,000-seat venue opened in October 2017 in the Orange County Great Park and is filling the Meadows' big shoes impressively well. Its diverse lineup of shows and luxe amenities are quickly landing FivePoint Amphitheater a spot on Orange County's list of best concert venues.
GETTING THERE
One of the venue's most unique and practical features is its exclusive bus route transporting concertgoers to and from the Irvine train station and the FivePoint Amphitheater. The Pacific Surfliner has also added late-night northbound service to North Orange County and Los Angeles after shows creating a safe and convenient end to the night.
The venue's parking lot allows for 4,000 spaces with three main entrances avoiding the Meadows' notorious pre and post-show traffic congestion. Parking fees are included in concert tickets, but guests also have the option to purchase VIP/preferred parking passes.
THE LINEUP
FivePointe Amphitheater isn't confined to a few specific genres; it offers everything from classic rock to reggae, giving a great show to a variety of OC music fans. Some notable acts include Grammy-nominated rap phenom, Logic, award-winning acapella group, Pentatonix, country music favorites, Lady Antebellum and Rascal Flatts, and classic bands, Chicago and REO Speedwagon. Kevin Hart is also making a stop at the Amphitheater during his comedy tour "Kevin Hart: The Irresponsible Tour" and One Direction's tween sensation Niall Horan will be performing on August 5th.
THE SEATS
The venue is decked out with 6,500 individual folding seats across sets of three bleachers. Mega fans can invest in season seats and receive some serious perks. FivePointe's premium seat program includes 280 seats in the VIP box sections, which line the venue in central locations. The boxes are complete with lounge seating, a full-service bar, dedicated wait staff, and private restrooms. To top it off, seat holders receive premium parking.
A nod to the Irvine Meadows' beloved lawn seating, the classic seating arrangement has made its way to the front row allowing for standing room. Alternatively, the space can easily hold 5,500 chairs depending on the nature of the show. Despite having such a large seating capacity, FivePoint manages to create an intimate atmosphere, with the furthest seat in the venue closer than the back of the Meadows.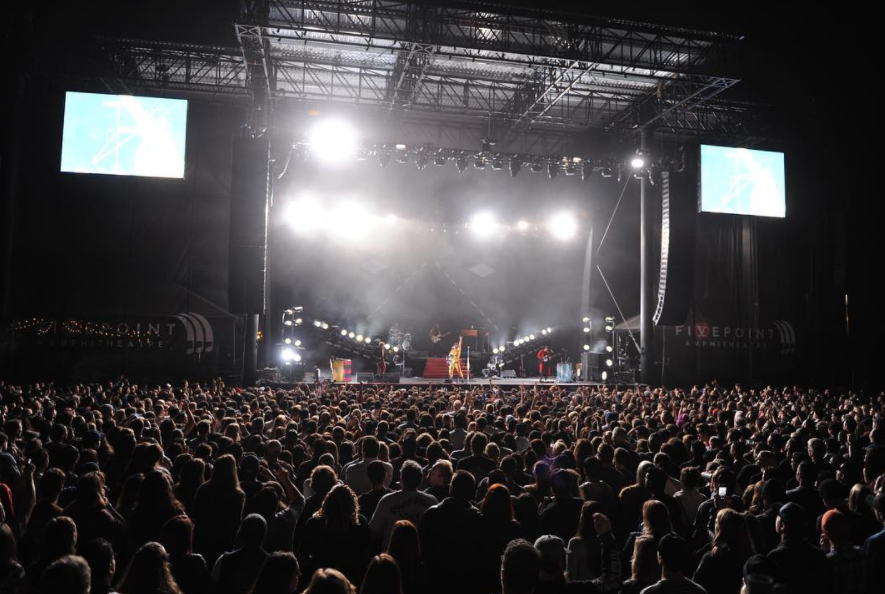 THE FOOD
FivePoint Amphitheater has introduced three dining concepts to its venue, including Cassell's Hamburgers, Tackle Box, and Hanjip Korean BBQ. All three are extensions of well-loved Southern California restaurants and have stellar reputations in the foodie sphere.
Los Angeles-based burger joint, Cassell's Hamburgers, made its way down south to serve its mouthwatering 1/3 lb. cheeseburgers to concertgoers. The classic 1950's diner's menu has gone gourmet with house ground burger patties served on Portuguese buns. Pro tip: a side of truffle fries always helps the time pass in between sets.
Tackle Box's flagship restaurant is in Costa Mesa and led by Top Chef Contestant Chef Brian Huskey. Brian has an impressive resume in both Orange County and Los Angeles, having a hand in a multitude of notable restaurants and restaurant groups. He drew from his extensive experience to create Tackle Box, considered to be "the epicenter of fresh, honest food."
Hanjip Korean BBQ hails from Culver City and is the brainchild of two critically-acclaimed culinary personalities, Chris Oh and Stephane Bombet. Collectively, the partners have owned and managed eight different restaurants and are winners of multiple TV competitions. Hanjip stays true to Korean BBQ classics while elevating the experience with craft Korean beers.
In addition to premier dining options, a large grassy area directly outside of the venue includes a selection of craft beer, cocktails, and sponsored merchandise tents. FivePoint is also paying homage to the Irvine Meadows by refurbishing the late venue's classic archway and placing it as the new entrance to the Amphitheater.
Many don't know that FivePoint is a temporary venue, entertaining Southern Californians while LiveNation works closely with the City of Irvine to finalize plans for a permanent venue in the Great Park's upcoming Cultural Terrace. For the time being, FivePoint Amphitheater is changing Orange County's cultural landscape building Irvine's reputation as a premier destination for big-name talent. Discover more at www.fivepointamphitheater.com and check out the venue's Instagram for frequent updates on upcoming shows.
Want to hang out? Catch me at Charlie Puth on August 15 with Cassell's sweet potato waffle fries in hand. I'm open to booth seating invites as well.