Tender Greens at The Spectrum Center celebrated summer by hosting a pig roast and crawfish boil dinner.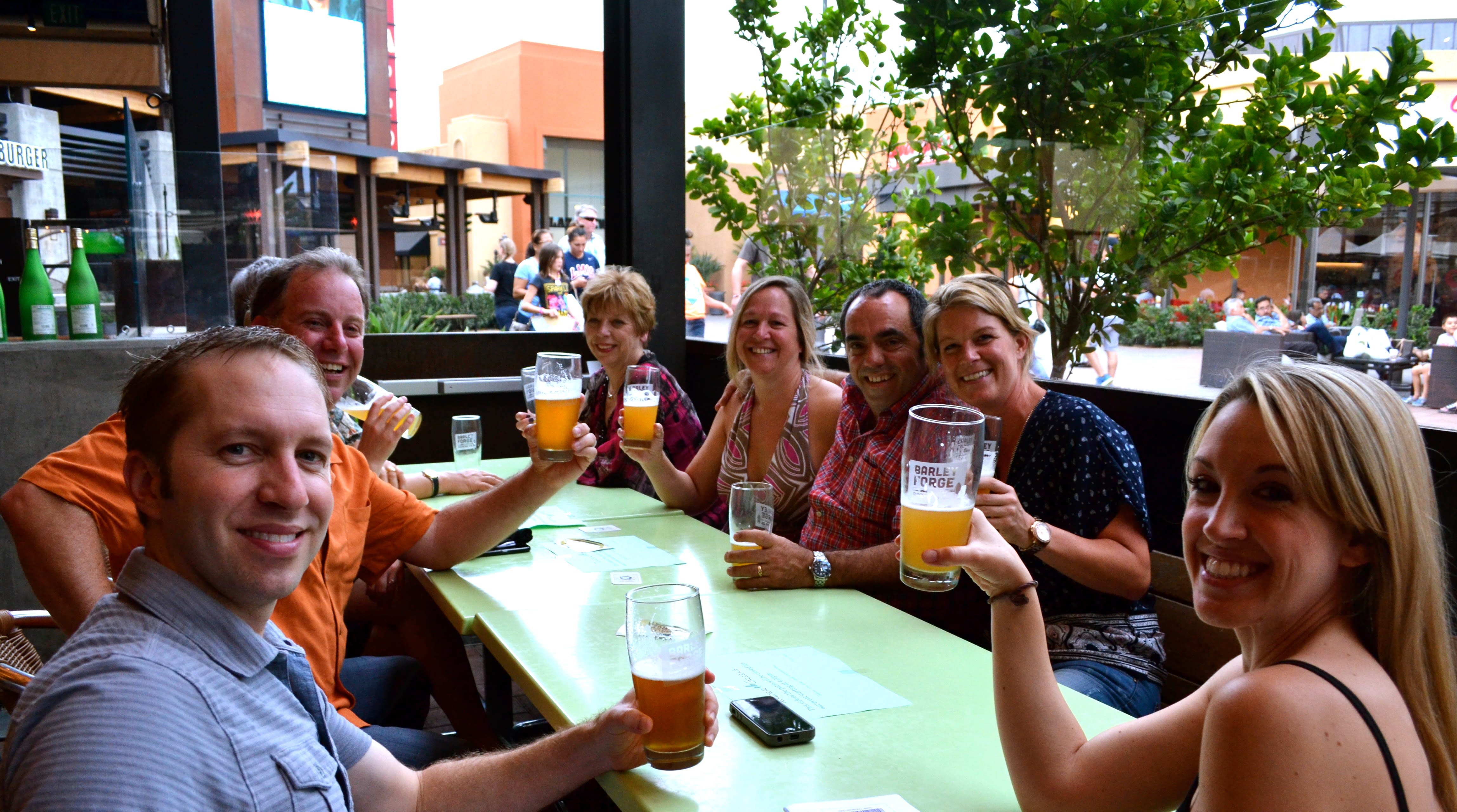 The outdoor patio was the perfect place to spend a balmy Sunday evening, sampling the fresh fare from Tender Greens and sipping on local brews from Barley Forge Brewing Co. of Costa Mesa, who had taken over the taps for the night.
It was a dream pairing of fresh and local; Tender Greens with its passion for providing farm-to-table meals and Barley Forge, one of Orange County's best new breweries operated by guys who grew up in Irvine.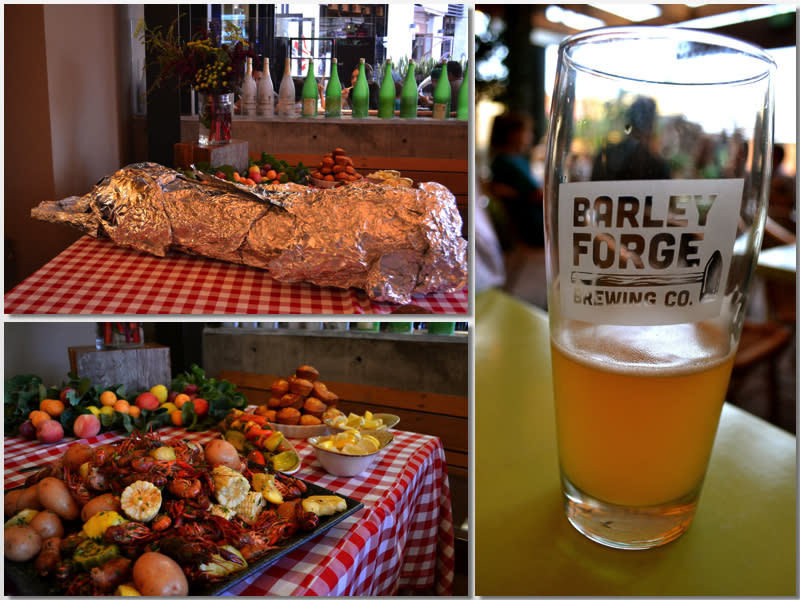 A refreshing glass of Mango Hefeweizen was the perfect match for Chef Andrew Bent's classic crawfish boil, piled high with spicy "mudbugs" and veggies. But the star of the show was the whole pig, that had been roasting in Bent's personally-constructed, cinder-block oven since 5am that morning. Tender to perfection, the smokey meat was an excellent partner for Barley Forge's Coconut Rye Stout.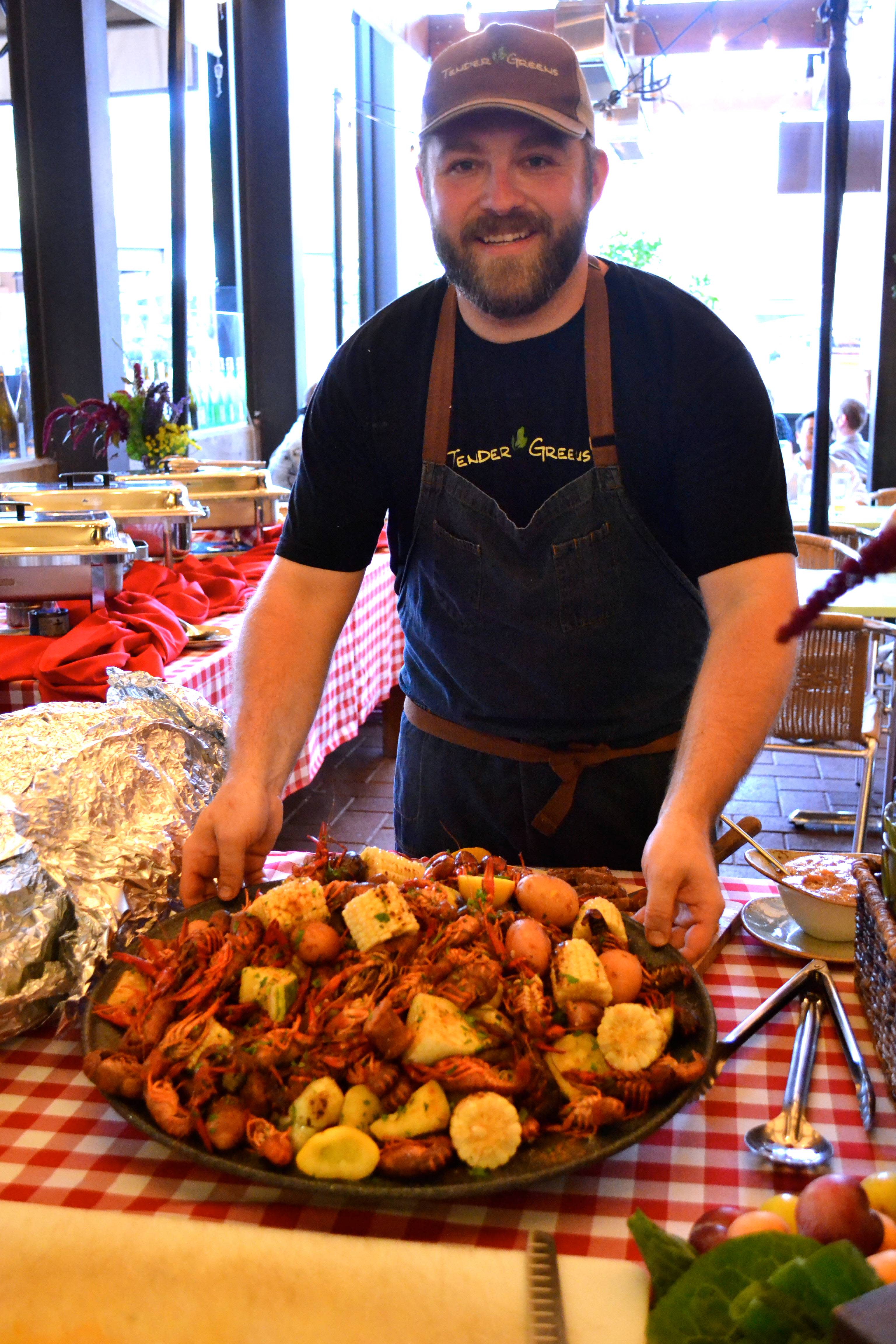 "We wanted to do something special tonight," said Bent. "We wanted to show the best of what local producers can do. When I first came to Irvine, I looked for the best local farms and the best local beers. Today is an example of what can happen when you put those two together."
Farm to Table is more than just a marketing concept at Tender Greens, it's a way of doing business, according to Bent.
"I call up my farmer at 7am to find out what's best and then I'm serving it by 11am,"
It's a freshness not usually found in a mall setting, but then the Irvine Spectrum Center is not an ordinary mall.
And even though the name, Tender Greens, implies a wonderful selection of salads and veggies, the menu is full of hunger-satisfying protein as well. Like salt and pepper roasted chicken, herb-brushed albacore and a good, old-fashioned backyard steak.
"We have a lot of great competitors here," said Bent. "We work hard to provide the best local ingredients, in our own creative style. It's slow food done fast. That's what we do best."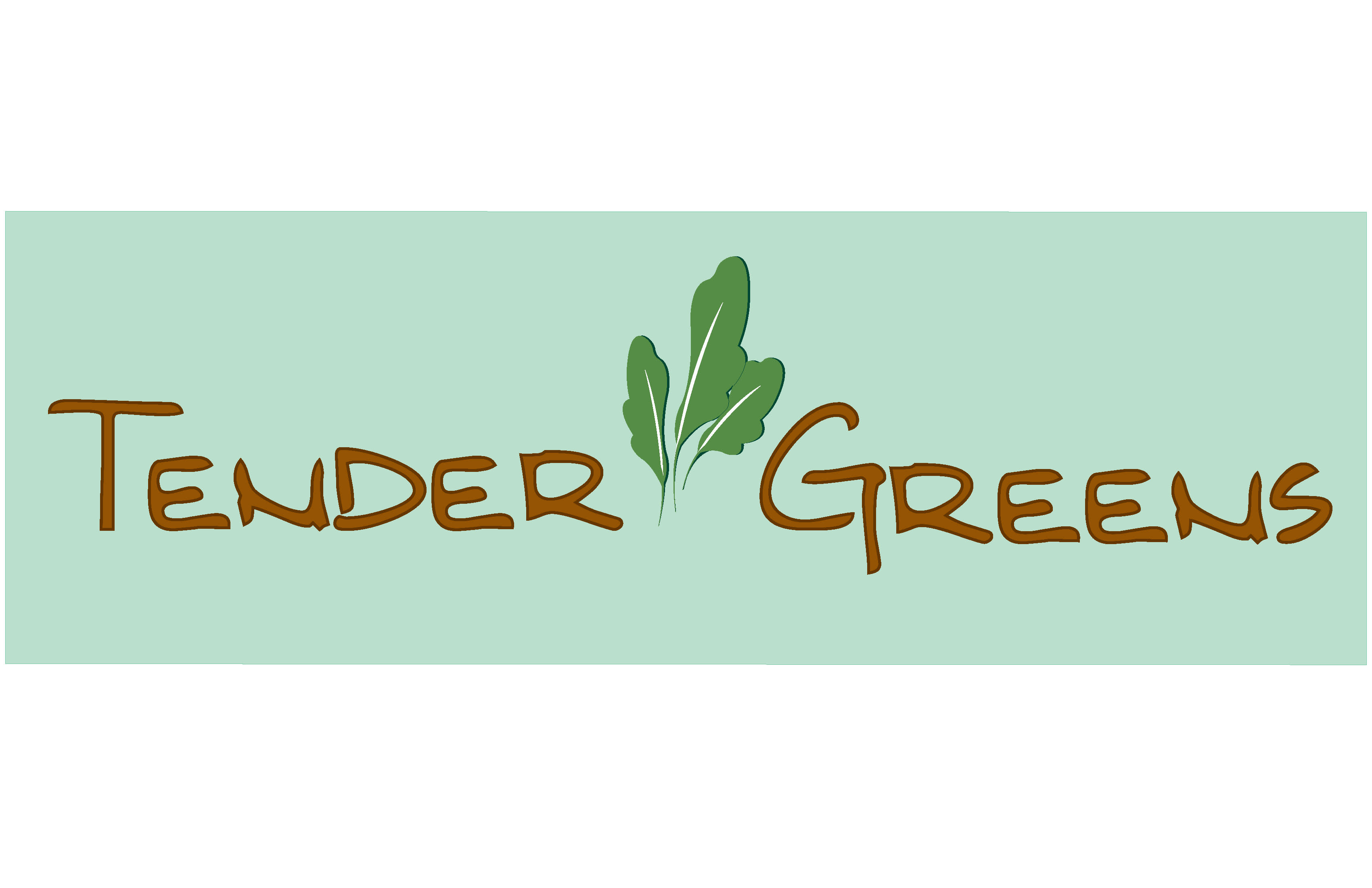 Tender Greens 
Irvine Spectrum Center  530 Spectrum Drive Irvine, CA 92618 (949) 679-9135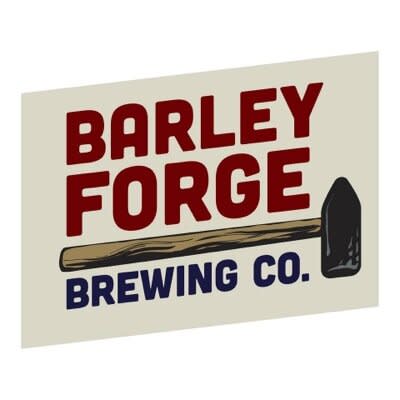 Barley Forge Brewing Co.
2957 Randolph Unit B Costa Mesa, CA 92626 (714) 641-2084