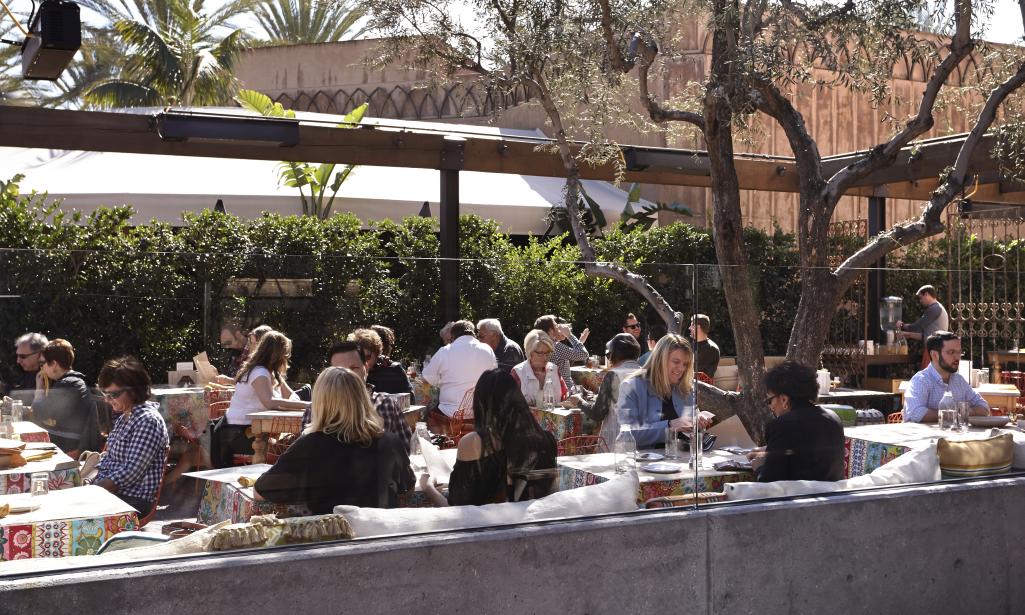 Summer is almost here, which means the weather is about to hit the perfect temperatures for spending as much time as you can outdoors. Whether you're at the beach or hiking and biking through one of Irvine's parks and trails, summer is the time to play outside. And once you're done playing, keeping the outdoors vibes flowing with an alfresco meal at any of these 10 restaurants.
The Best Places for Groups
Kid Friendly: When you need a place with something for everyone in the family, Eats Kitchen & Bar, a space with plenty of indoor and outdoor seating, is the answer to everyone's prayers. You'll especially enjoy that kids under 12 eat free for dinner. Plus, when you go to its website and join the newsletter email list, you also get a complimentary appetizer.
Adult Friendly: Another local–and summertime–favorite is Heirloom Farmhouse Kitchen. This is the place to go to relax and enjoy happy hour.  The open-air bar area is a nice touch, especially on one of those Southern California summer nights when the air gets chillier right after the sun sets. Try one of its house specialty cocktails when you go. You can also order a mocktail if you'd prefer.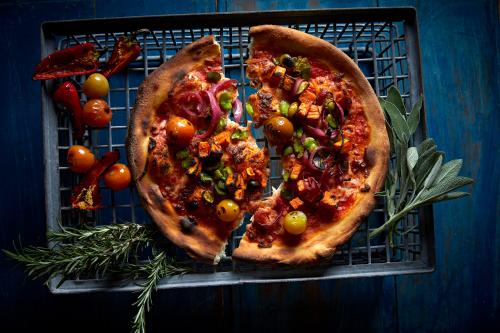 Pet Friendly: If you want to spend your meal with your four-legged furry friend, the patio at Lazy Dog Restaurant & Bar is dog- and cat-friendly. Order from its seasonal menu, and don't be surprised when even your fur-baby gets a plate; furry guests get treated to water and a bowl of meat and rice.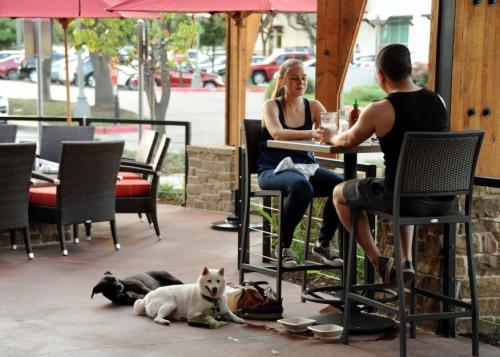 The Best Places for Cocktails and Craft Beers
For Cocktails: As the only rooftop bar in Irvine, Hive & Honey Rooftop Bar has 360-degree views and a well-curated cocktail list and snack menu. Get there early if you want to snag a prime couch with unobstructed views overlooking the city—locals suggest 5:30 p.m. is the perfect time to go. After the sun sets, expect a DJ to take this rooftop scene from mellow to lively.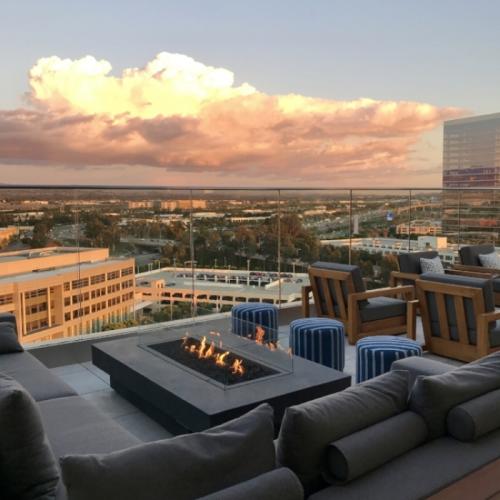 For Local Craft Beers: You might head to FLOE Lounge for the lounge seats and the fire pits, but you'll stay for the local craft beer selection and the fun crowd. Plus, the restaurant has different theme nights—hello, Taco Tuesday and Prohibition Monday. Being overwhelmed by the menu will be par for the course—but pay special attention to their local craft beer section. This is a list that you'll certainly want to taste your way through.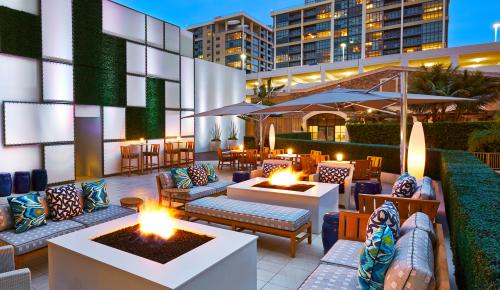 The Best Happy Hour Deals Around Town
For a Late-Night Happy Hour: When it comes to happy hour, Eureka doesn't mess around. Stop in from 2 – 6 p.m. or between 9 p.m. and close and save $1 to $2 off crowd favorites, such as the Brussels sprouts, truffle cheese fries, chicken nachos and more. You can also enjoy $2 off all beer and wine, and $7 off Buffalo Trace Bourbon. Between the patio and the happy hour deals, Eureka is the place to be this summer.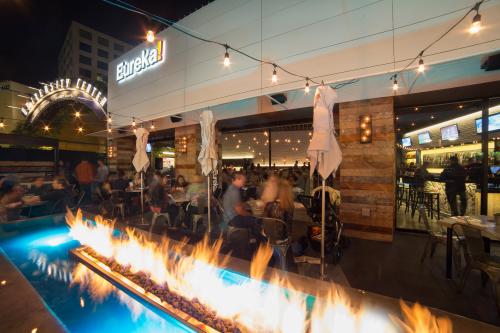 For the Wine Lover: With $7 red or white wine and $6 sangria available daily from 3 to 6 p.m., CUCINA encoteca is just the place for oenophiles. This cute little Italian cucina (kitchen in Italian) is warm and inviting, with wood panels and beautiful overhead lighting setting the mood for the start of a great night. On Sundays, the restaurant even waives the corkage fee for any bottle of wine purchased in its wine shop. A warm Southern California day, a great patio and a glass (or bottle) of wine—it doesn't get much better than that.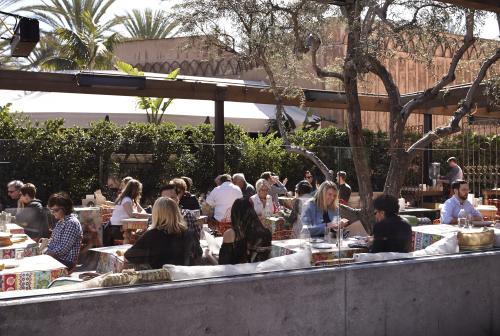 The Best Places for a Romantic Night Out
Date Night for a Good Cause: Andrei's Conscious Cuisine & Cocktails pays as much attention to what goes into the dishes as it does to the ambiance, and both are spectacular. The perfect place for a romantic night out, Andrei's is a family-owned spot that puts the spotlight on local and organic ingredients because it knows that the best ingredients make the best dishes. A night at Andrei's also means that you're supporting The Andrei Foundation. Hundred percent of the restaurant's net profits support charitable causes and organizations that the foundation works with.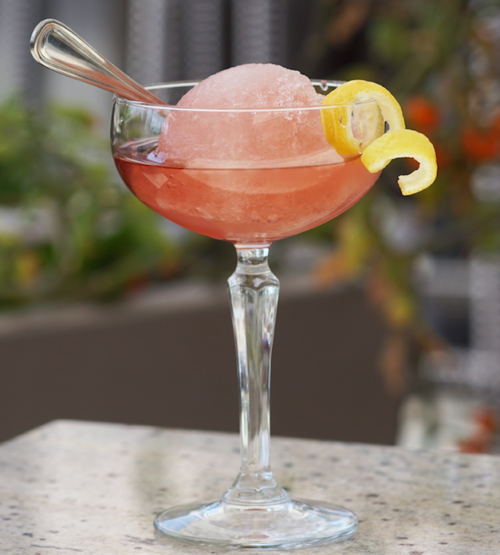 A Celebratory Night: When it's time to celebrate something special— an anniversary, a birthday, a big accomplishment - Twenty Eight is your spot. Reserve a table in the atrium and nibble on exotic dishes like its roasted bone marrow, Mediterranean octopus or crab tajarin. End the night with a fried banana cannoli, which comes topped with coconut caramel and coconut ice cream. Nothing says celebration more than this dessert to end your night.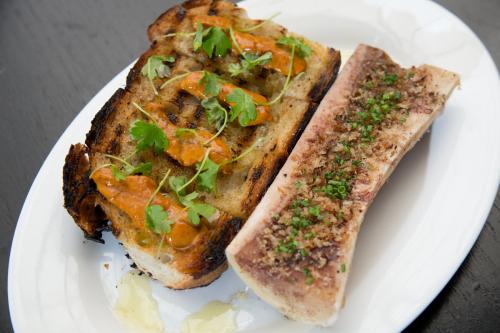 When You Want Have an Upscale Meal: When you want to feel like you're somewhere else just for a night, Bistango is the place to check out. From revolving pieces of modern art to the nightly live music, Bistango is known around town as the place to go when you want a truly special night out. Plus, they have a wine list with over 400 choices, so you're bound to feel spoiled here.