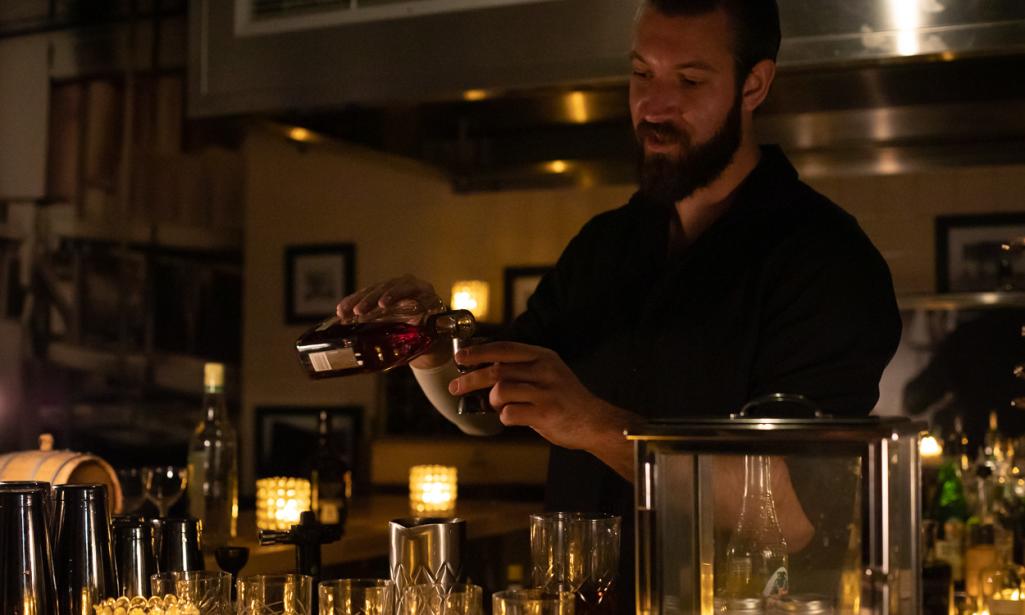 I'm going to let you in on a secret. There is a hidden cocktail bar behind the bar, tucked away in the kitchen of the Irvine Marriott Hotel and it is fantastic! This speakeasy bar is so hidden that you have to ask about it to gain entrance, yet it is so popular that a reservation is strongly suggested.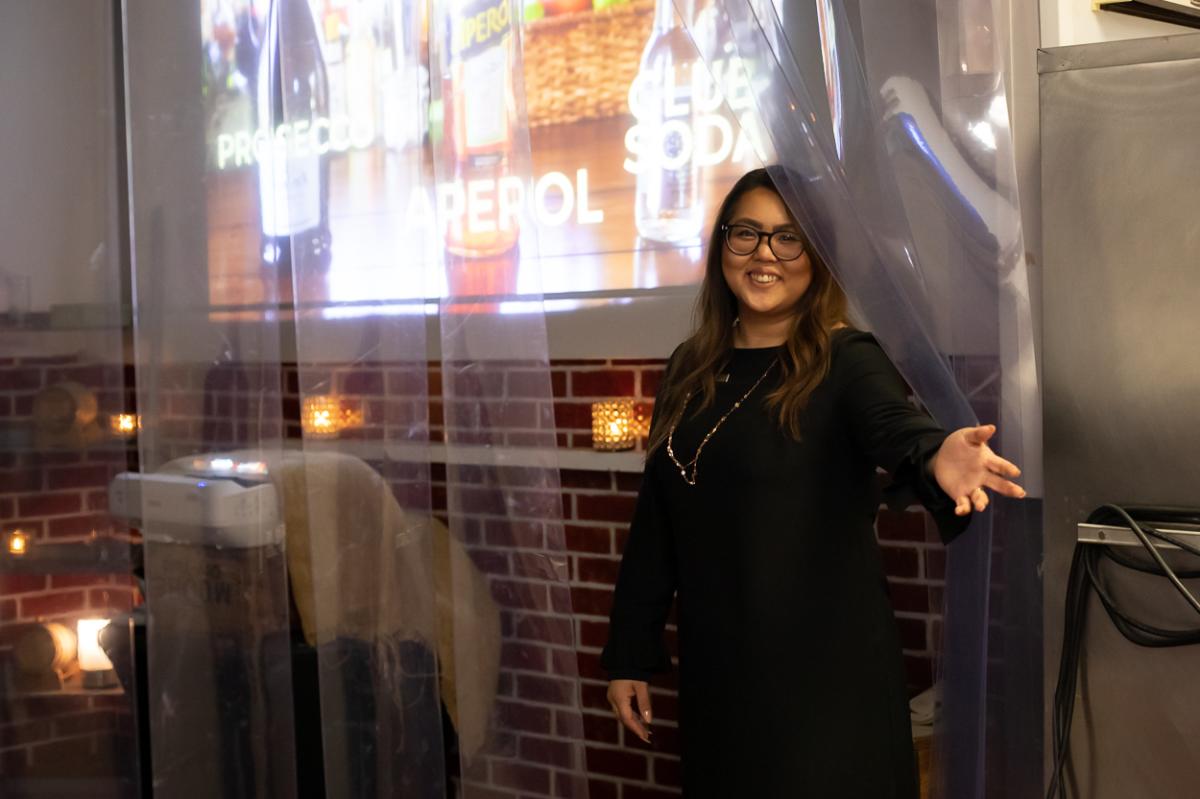 Welcome to the Butchershop! Perhaps this bar got its name from the near consistent temperature of 62 degrees. Thankfully, blankets are available for guests, but I would suggest not wearing a sleeveless top. Guests can sit around the horseshoe bar on padded bar chairs or lounge on the white leather couch for a comfortable conversation. This intimate space holds about twenty people and this atmosphere is conducive to great conversations.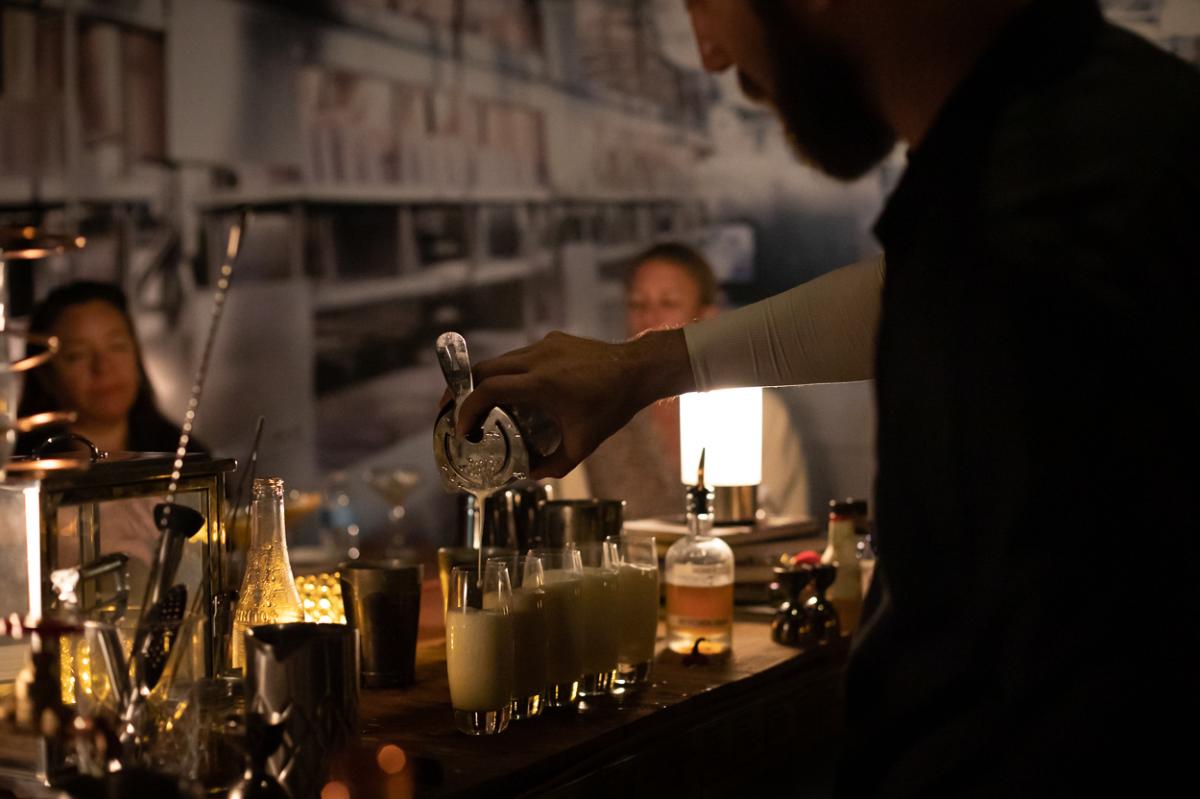 True cocktails are crafted at The Butchershop with care. Specialty creations are marked on the blackboard wall. Each takes skill and careful blending to craft a truly unique drink that guests will remember and enjoy. The cocktail troubadour at The Butchershop mixed amazing drinks for us to taste and each one had such an amazing blend of flavors and scents. Here are a few to whet your appetite.
Da Cannon
vodka, blood orange, mint, egg white, lime
Mezca-Cillen
mezcal, bourbon, lemon, honey syrup, ginger syrup, laphroiac mist, house-made candied ginger
Coffee + Cigarettes
scotch, coffee liqueur, carpano, chocolate bitters, smoked cloves
Baby Mama Fizz
vodka, egg white, heavy cream, house-made honey syrup, pineapple, lime, serrano pepper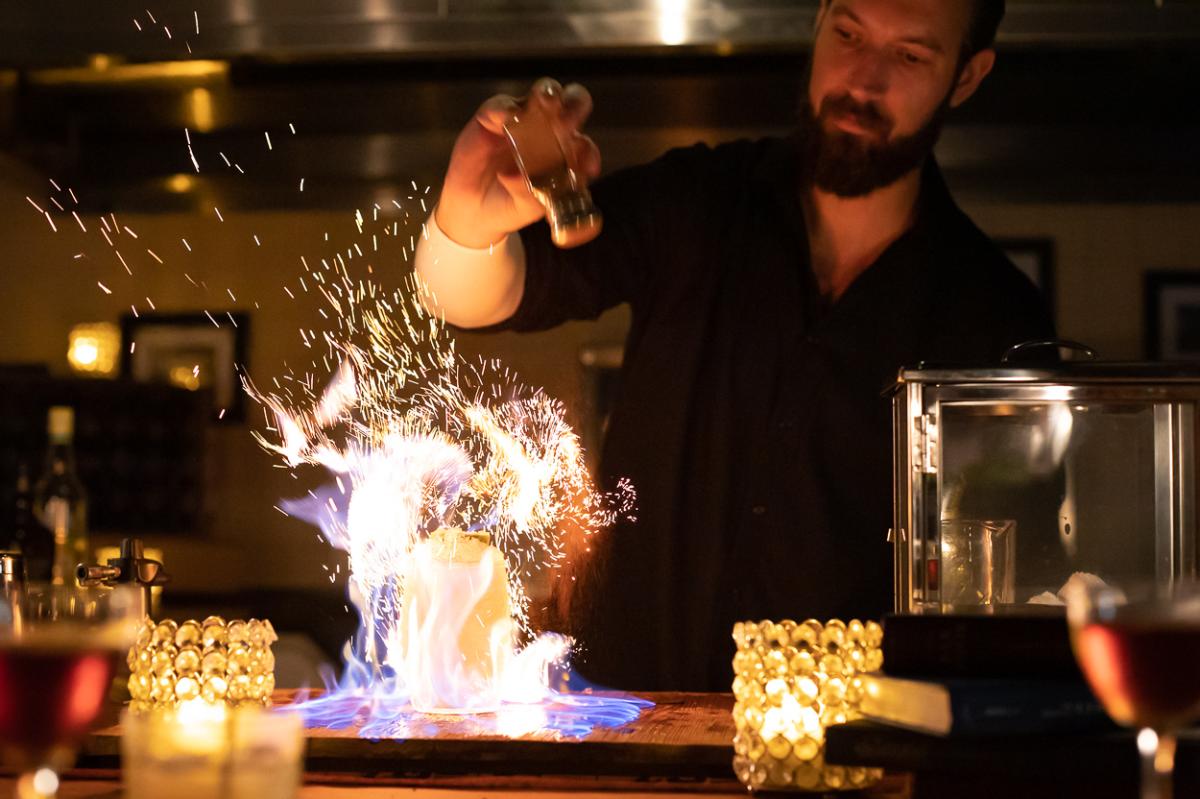 Once a month The Butchershop hosts an industry night for local bartenders. It is a great chance for networking, showing off skills, and connecting with fellow craftspeople. I've heard there is a chance to earn a Fernet-Branca coin, a medallion that is highly prized by bartenders. With Fernet-Branca on tap at The Butchershop, this is the spot to be.
The Butchershop is a very interesting place to relax with friends, watch a master cocktail craftsman at work, and to enjoy great conversations. Delicious menu items pair well with drinks. Enjoy some tender steak tartare with garlic crostini, pork belly lettuce wraps, mojito lamb chops, a chefs charcuterie board, or Brûlée bananas foster from the creative chefs of the Irvine Marriott. 
The Butchershop
18000 Von Karman Ave, Irvine CA
Friday - Saturday 6 pm - midnight
Reservations - 949-254-5713
thebutchershopoc.com
And who doesn't want a Tiki God to make the weekend perfect?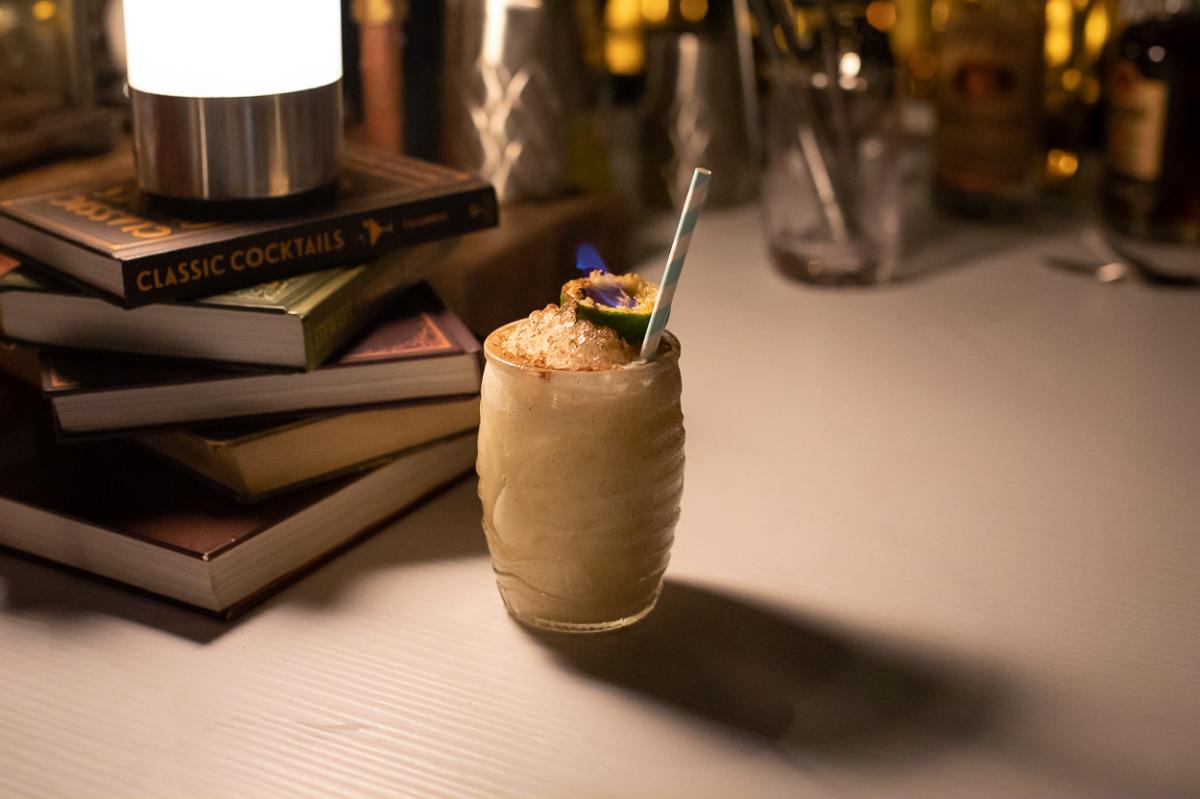 All photos by Michelle McCoy Photography