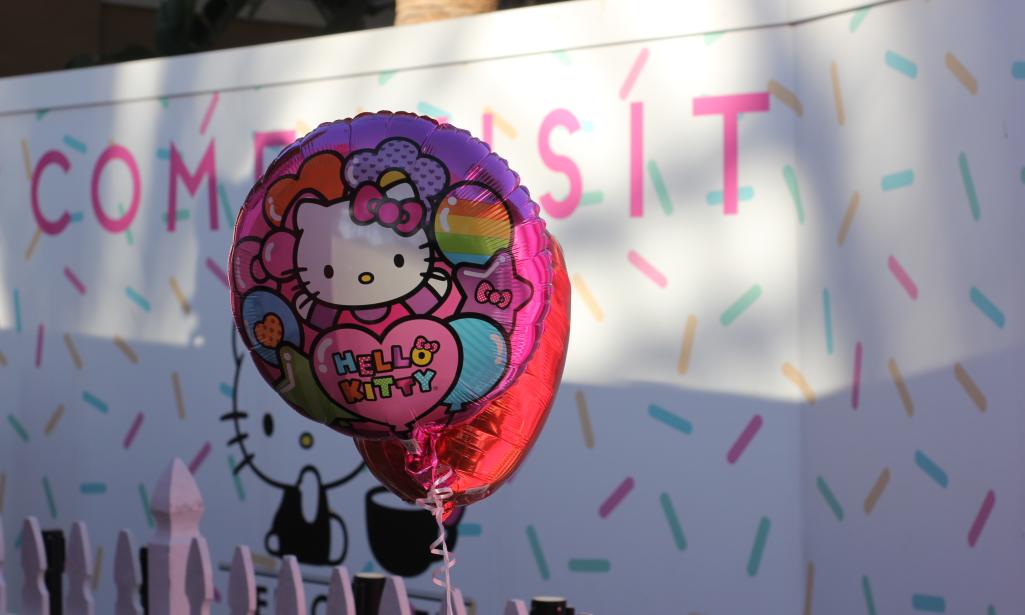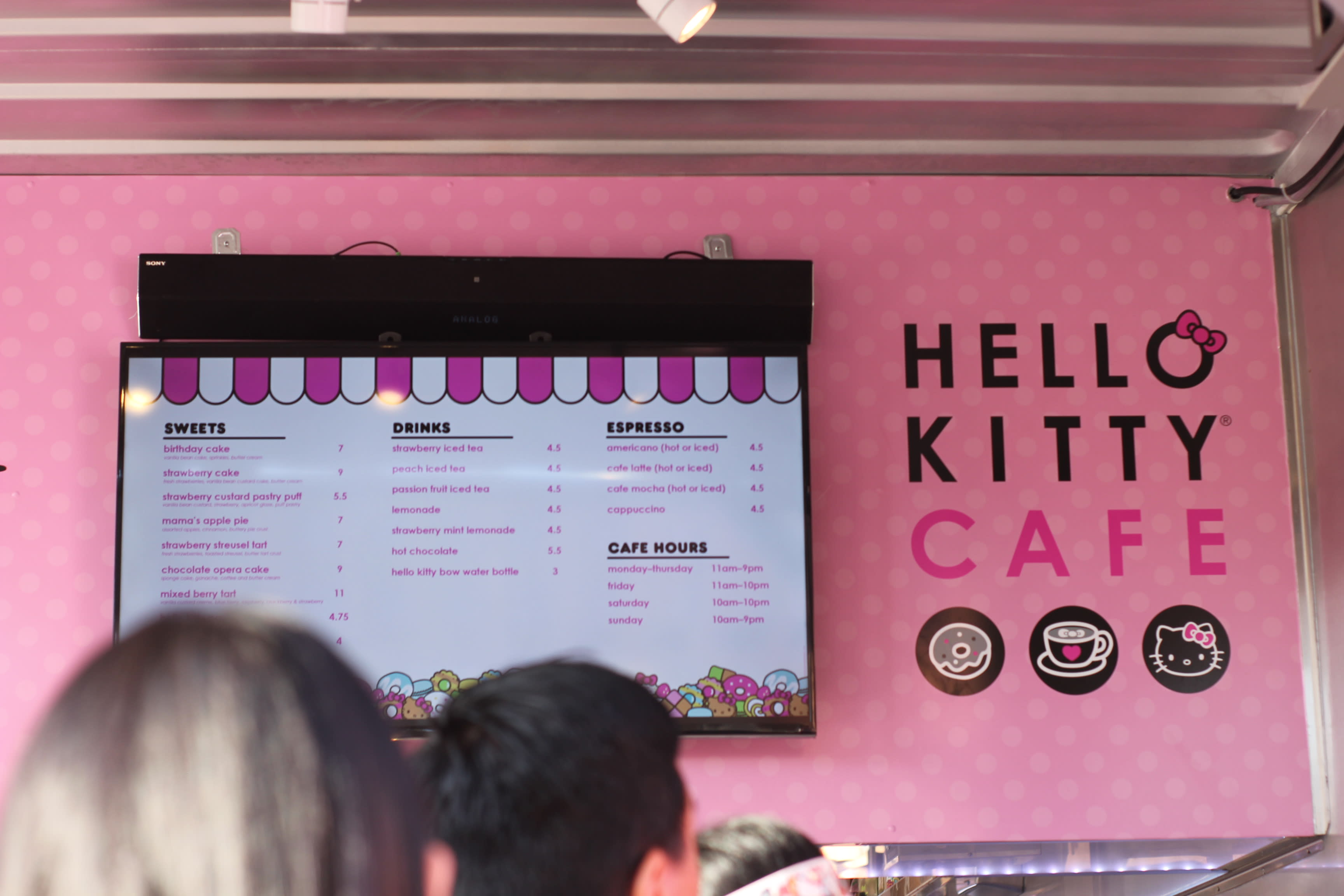 Whether you had the opportunity or not to visit and shop from the Hello Kitty Cafe Truck when it visited the
Irvine Spectrum Center,
you are absolutely going to fall in love all over again with the newly opened & America's first 
Hello Kitty Cafe Pop Up
located in the Giant Wheel Court at the Irvine Spectrum. The pop-up cafe grand opened on July 15th, and is operating for a year out of a tickled pink Hello Kitty & Friends printed metal shipping container, serving up delectable treats with your favorite kitty cleverly incorporated onto the pastry, pie, cake or cookie; as well as artisanal sodas, teas and Portola Coffee Lab coffee. 
"There has been tremendous anticipation for the first ever Hello Kitty Cafe Pop-Up Container to open," said Easther Liu, chief marketing officer for Irvine Company Retail Properties. "We're proud that the Hello Kitty Cafe Pop-Up Container experience will be available exclusively here at Irvine Spectrum Center for Hello Kitty fans all over to enjoy."
Stay up to date with festivities and events at the pop-up cafe, as well as with Hello Kitty Cafe Truck appearances, by following the Hello Kitty Cafe on Facebook, Instagram & Twitter.
Hello Kitty Cafe Pop-Up (In the Giant Wheel Court) 
670 SPECTRUM CENTER DRIVE,
IRVINE, CA 92618 
Operating Hours:
Monday - Thursday: 11am - 9pm
Friday: 11am - 10pm
Saturday: 10am - 10pm
Sunday: 10am - 9pm