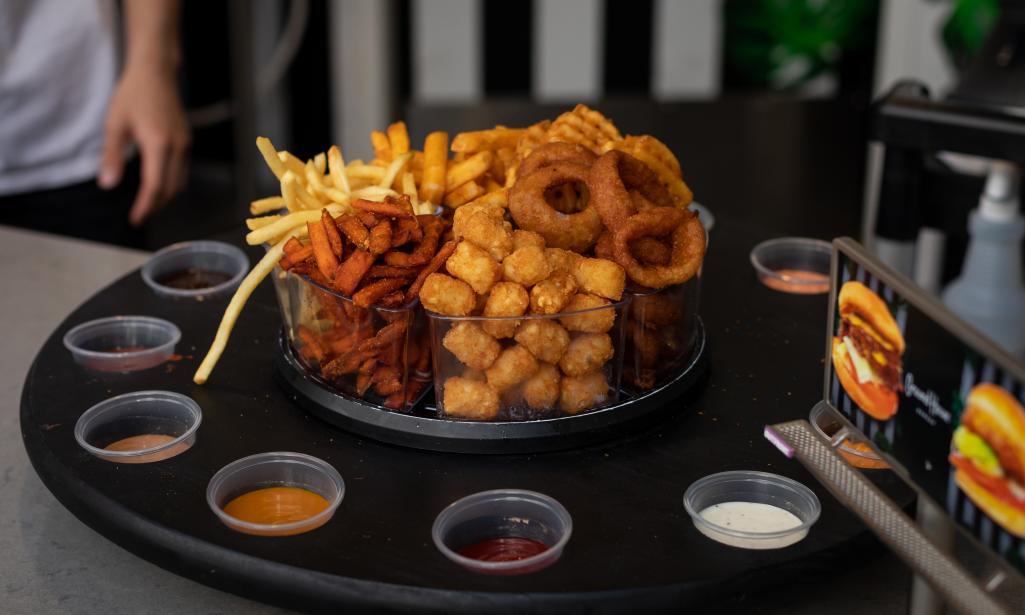 I've got a recipe to make you crave something you didn't even know existed. Start by imagining some piping hot, salted French Fries with a perfect crust and soft inside. Is your mouth watering yet? Now throw in some onion rings, sweet potato fries, tater tots, seasoned fries, and waffle fries. Getting hungry now? Give yourself the option to try 12 different dipping sauces, some familiar, but many with an interesting twist. Is your interest peaked? Now put all of these together on a spinning wheel that sits on your table, bring some friends to the party, and try an endless combination of fried foods and dips. It's the perfect recipe for fun and deliciousness!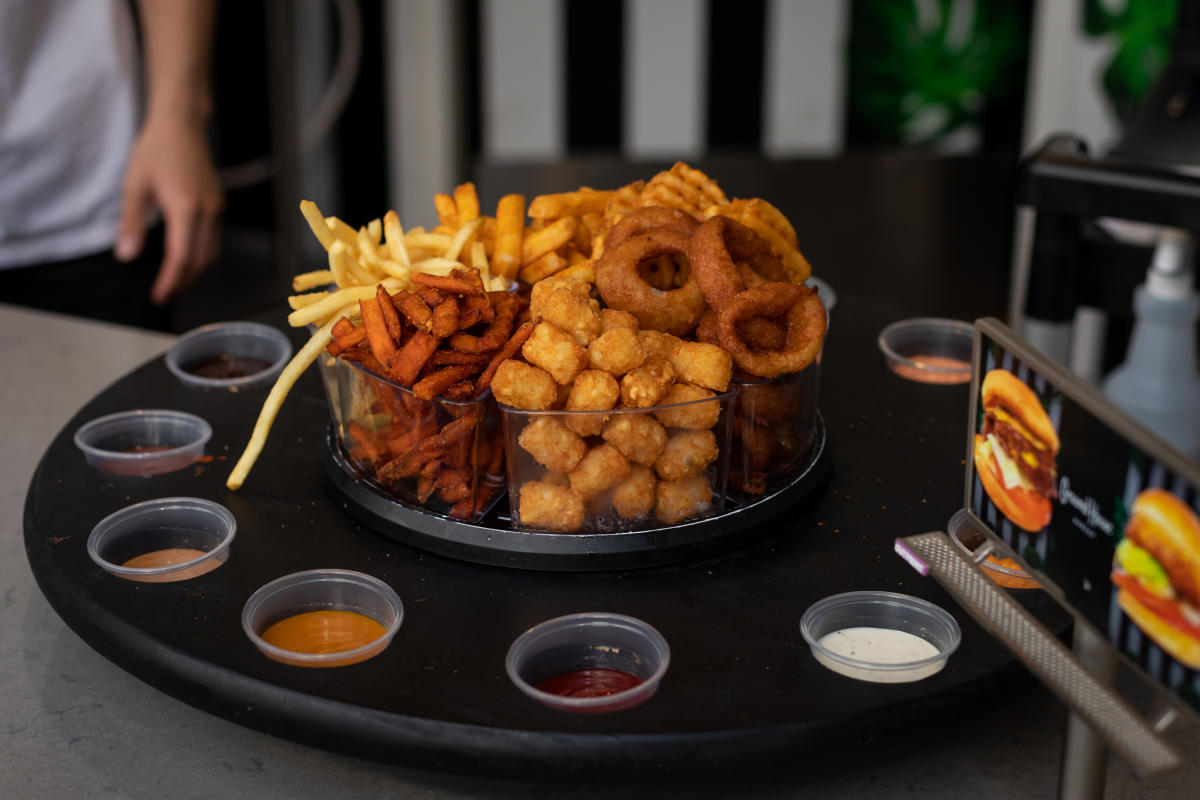 This is the fry roulette that makes people stop in their tracks with intrigue. Ground House is a burger joint at Trade Food Hall in Irvine that serves up this unique combination. My cousin was the first to tell me about this fry roulette, so she, my hubby, and our friend checked it out one Sunday afternoon and had a super fun time. As it sat on our table and we enjoyed it, people stopped to stare at this creative invention. We picked our fried item and tried each and every sauce. Some of our favorites were the House Island, Roasted Tomato and Chili, and Teriyaki Aioli. Such creative sauces! Not just your typical ketchup, but Banana Ketchup!
Although the Fry Roulette may be enough to quench your hunger, there are some amazing burgers at Ground House. The Crispie Burger is a double patty with cheese, sauce, tomato, and lettuce. Or go big with the Magical Burger - something you have to see to believe - with a rainbow bun, sprinkles, and marshmallows drenching crispy patties and cheese.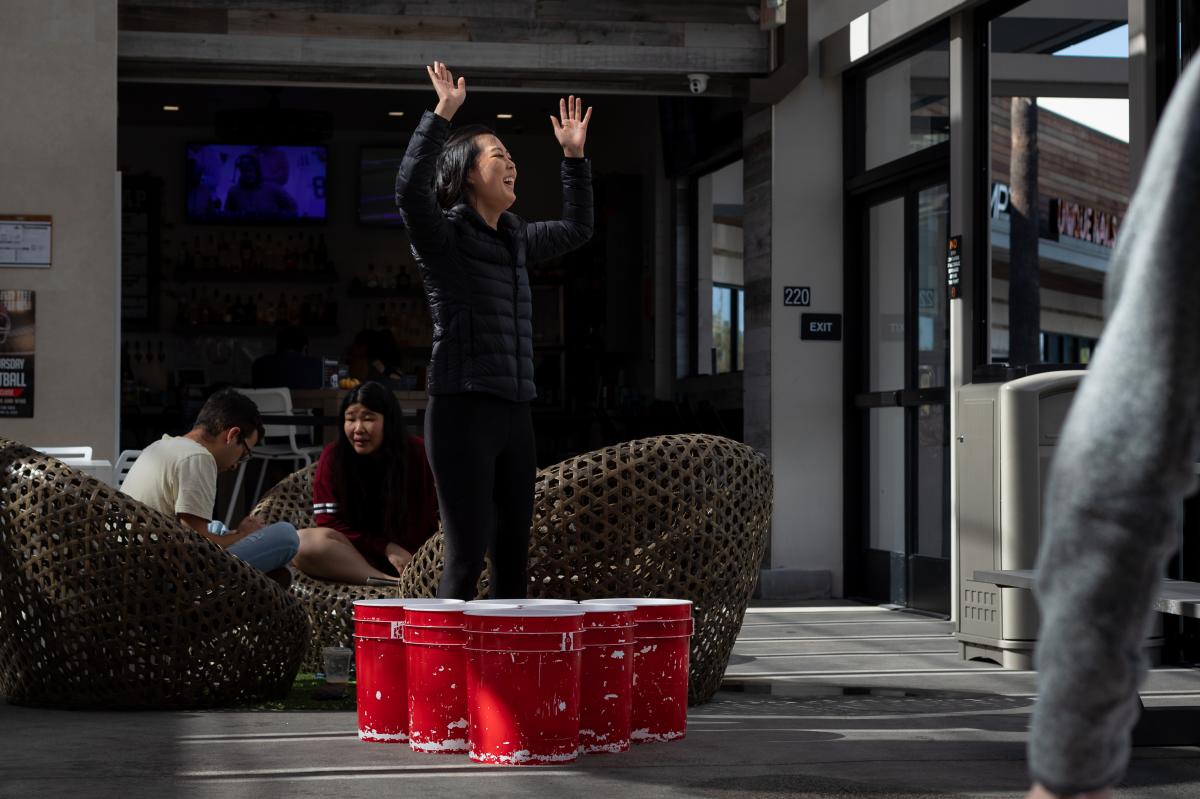 Trade Food Hall is a new hot spot in Irvine that is definitely worth checking out. On a Sunday afternoon, we watched friends playing cards and a couple competing for high scores with oversized red solo cups. We had our own intense competition with a giant Connect Four board. Come on Tuesdays for Trivia night, and a great Happy Hour on Monday through Friday.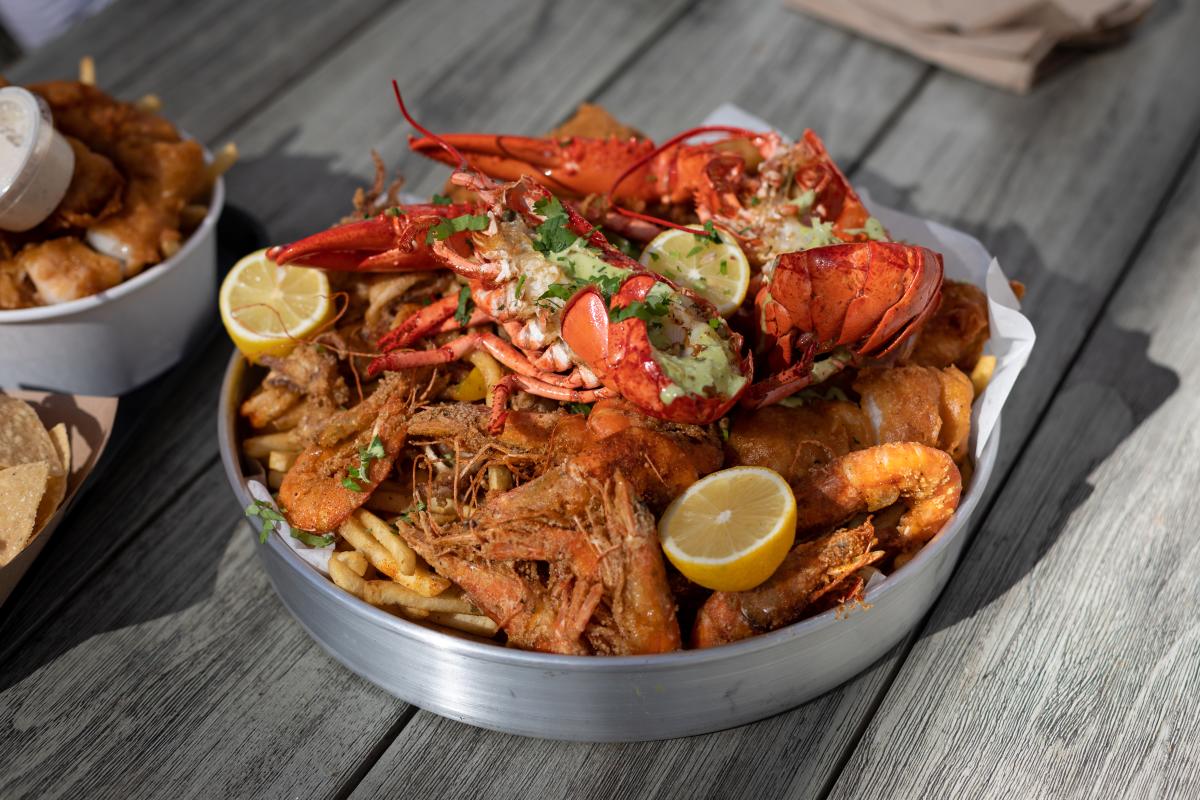 There is more than just an astounding fry roulette being enjoyed at the Trade Food Hall. Large platters of seafood including lobster, shrimp, and calamari from Portside looked very appetizing. In fact, eight fast-casual restaurants flank a central communal area and anchored by Center Hub, the bar at Trade. On a Sunday afternoon, 32-ounce drinks were offered for $15. Um, 32 oz. Moscow Mule? Yes, please!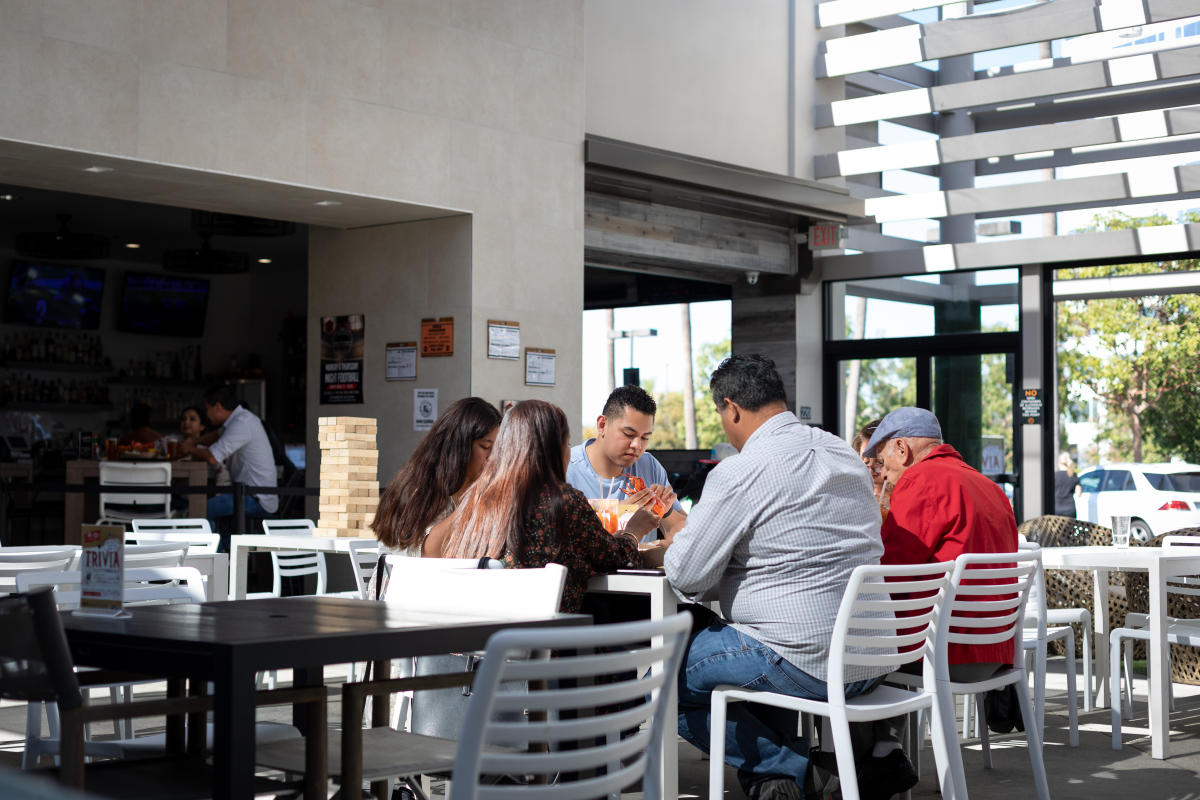 If you love fries as much as we do, enjoy a Fry Roulette soon!