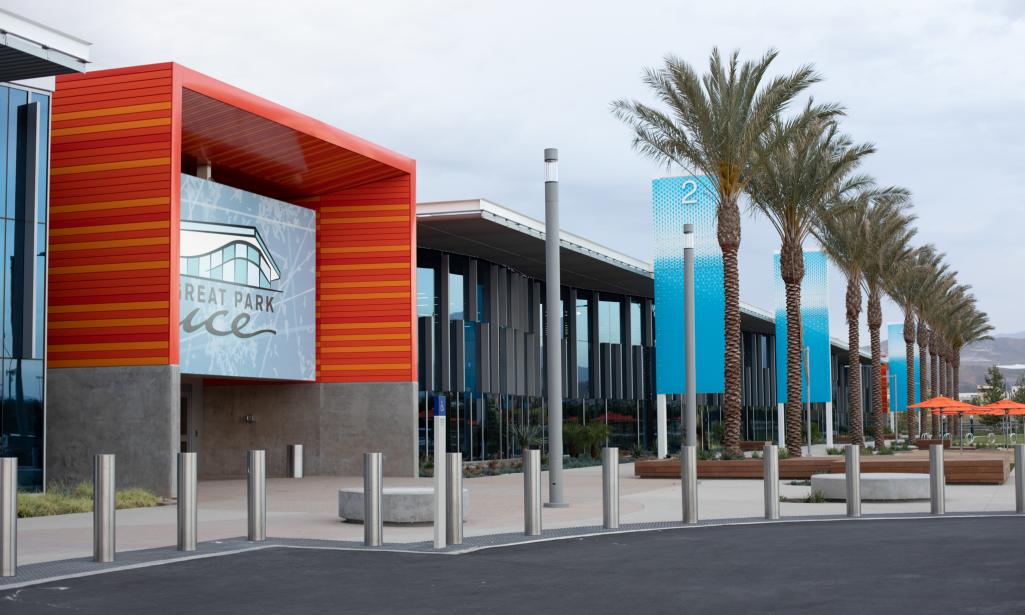 Did you know that there are four new rinks of ice in Irvine? Have you watched curling on the Olympics and wondered where you could give it a try? The brand new Great Park Ice complex houses 4 rinks, one of them being the state of the art FivePoint Arena. This an exciting place to visit whether you come for a public skating session, take figure skating lessons, join an ice hockey or curling league, or even just learn to ice skate. Top that off with a restaurant and bar, "Between the Rinks" and you have found the new highlight of Orange County.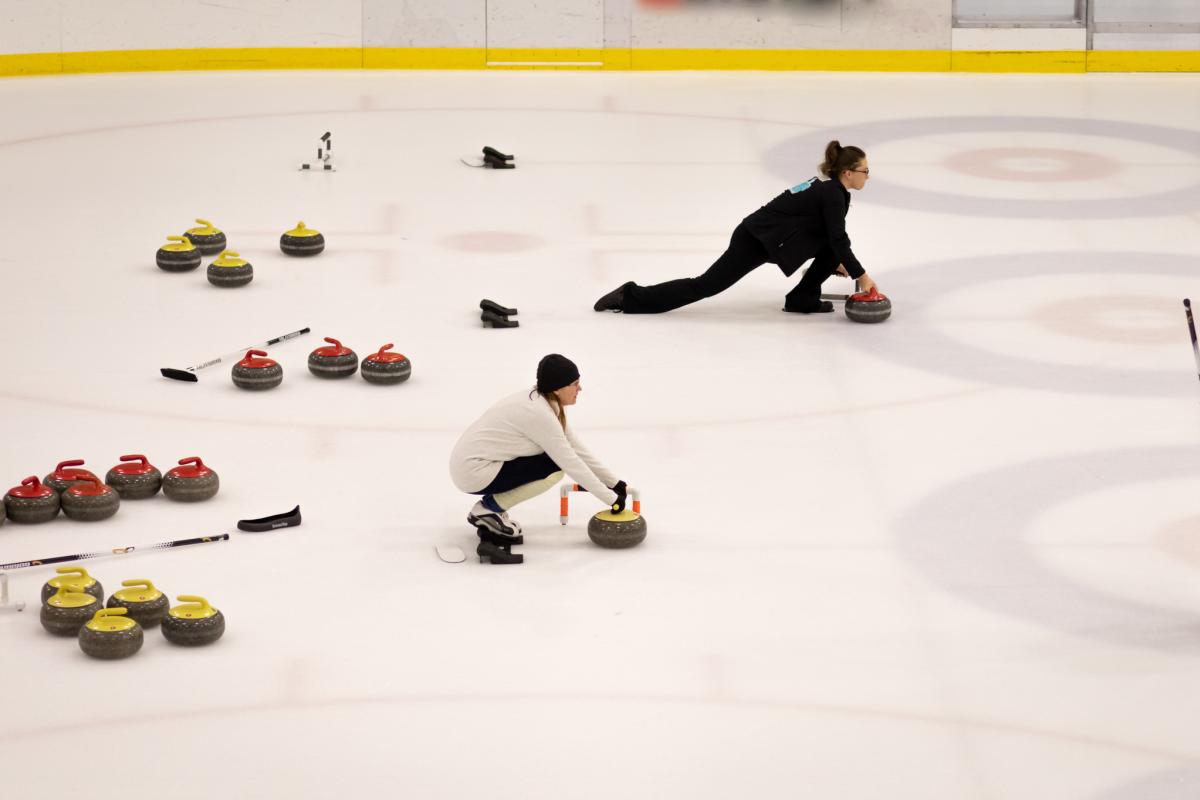 Public Ice Skating
On a beautiful sunny Christmas Eve, we took all of our kids for a two-hour public skating session on Rink 2. The fees are a very comparable price to other indoor rinks in Orange County. We rented skates, starting with figure skating blades and then switching to hockey skates with curved-ended blades. The vaulted ceilings and large windows of the entire building brought in the beautiful light as we laced up our skates. We didn't find lockers so we stashed our stuff next to all the other shoes near the benches. Inside near the rink were stadium seats so that all spectators could watch the action. We joined all the other families skating around the clean and smooth ice while Christmas music played. Young kids can have skate aids to either ride on or push from behind. They are available for rent.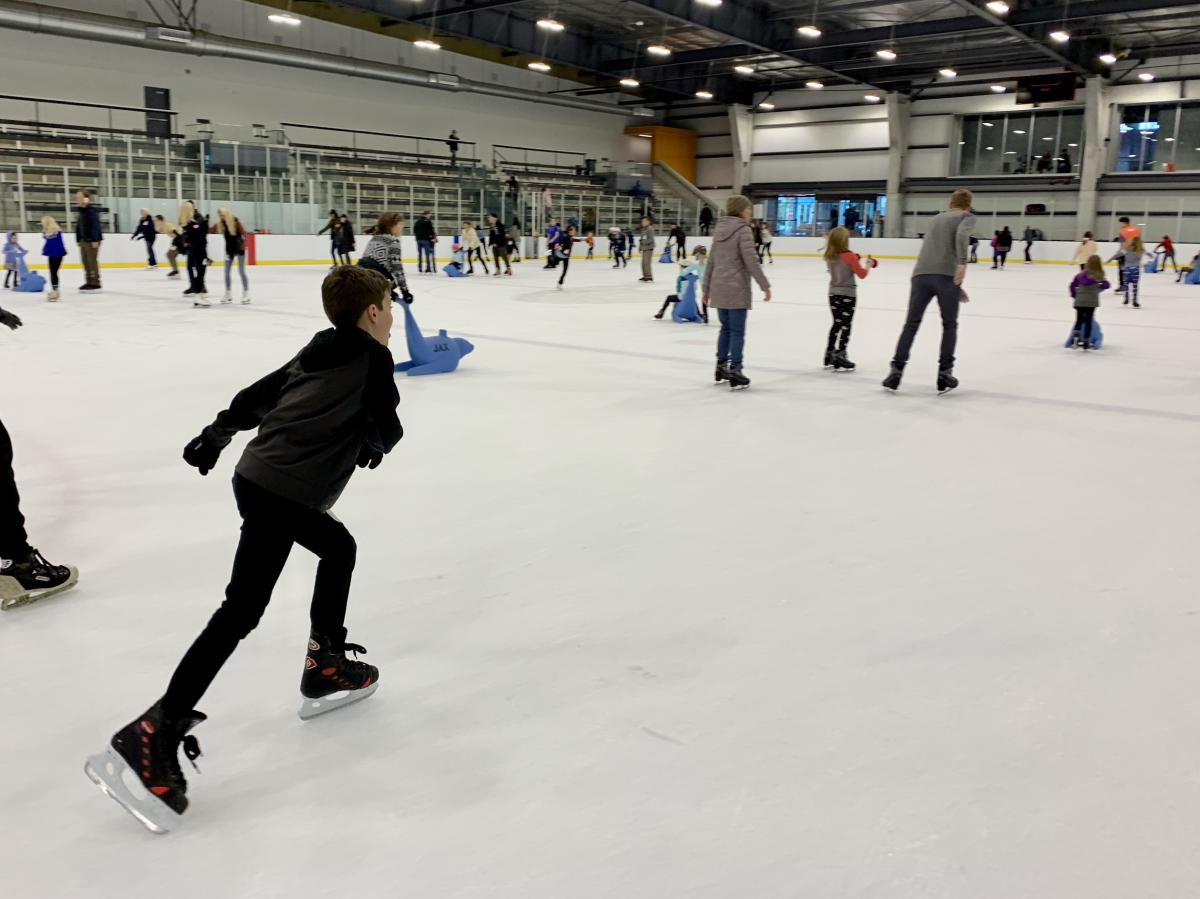 Ice Hockey
Learn to skate like the wind, hold a stick, and strike that puck like a pro! Just about every level of ice hockey is available at Great Park Ice. From beginner hockey for kids and adults, to youth and adult leagues, pick-up games to grand tournaments, ice hockey fans are already flocking to Great Park Ice. On any given day, visitors can sit in the stands and watch the puck glide across the ice as hockey players race to shoot it into the goal. It's a mesmerizing sport to watch and thrilling to play.
Check out the Anaheim Ducks Learn to Play Hockey Program or the Little Ducks Program to learn more.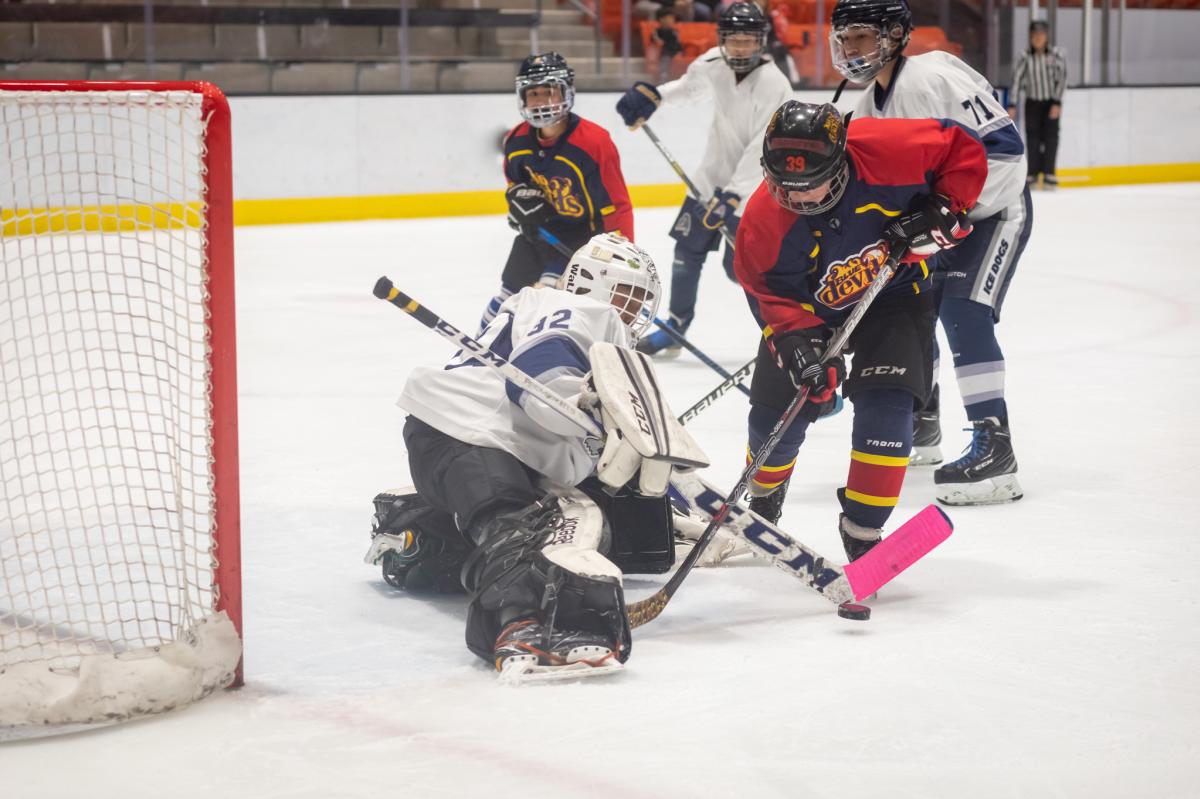 Figure Skating
Lace up your figure skates and get ready to twirl with the best of them! Learn to Skate lessons are the place to start for any beginner. Competition teams, freestyle skating sessions, competitions, and more are being offered at Great Park Ice. For more information, check Great Park Ice & FivePoint Arena website.
FivePoint Arena
The first time I walked up the stairs into the FivePoint Arena I was stunned at the large scale and fan-friendly seating of this arena. It was like standing inside a small-scale Honda Center. Seats encircle the entire ice rink and hanging from the ceiling are 4 giant screens announcing the score or displaying live action video. On one visit I watched an intense competition of a youth hockey tournament, and on another visit I gazed in wonder at five very talented men figure skaters, jumping and twirling and preparing for a high level figure skating competition. Be sure to check out this fantastic arena and enjoy all it has to offer.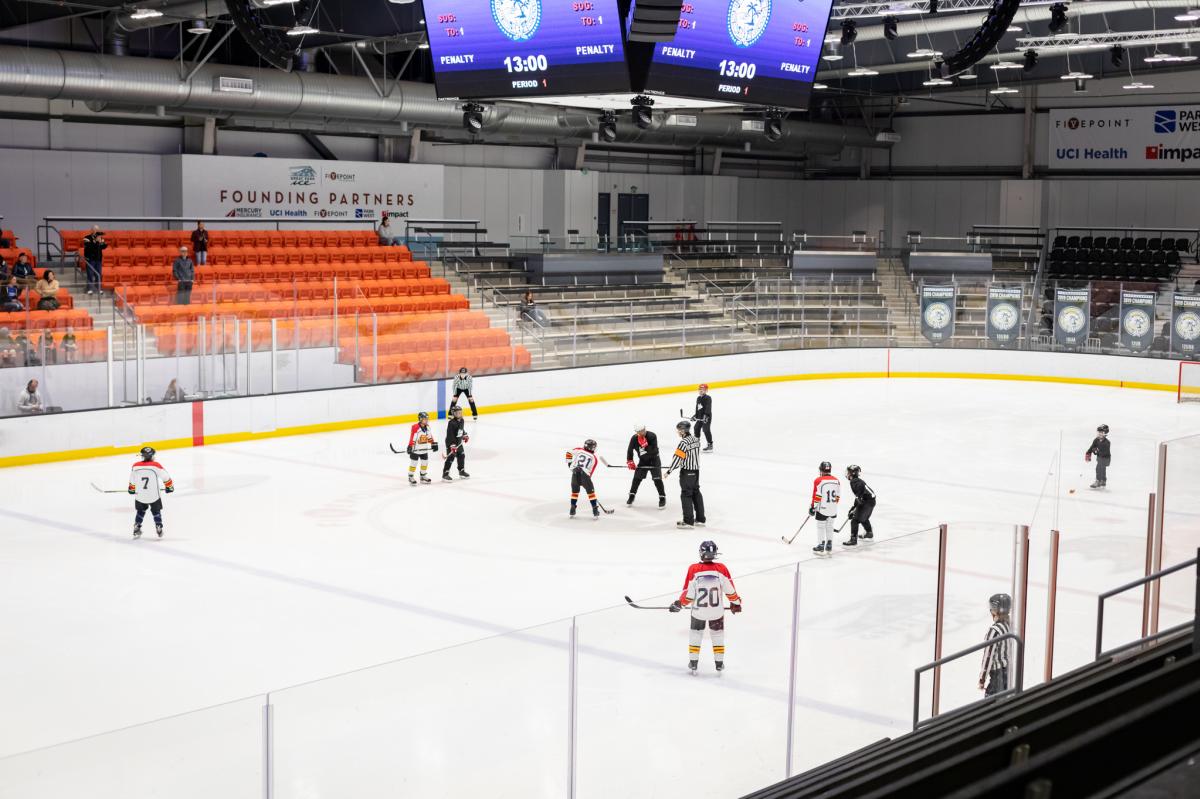 Between the Rinks Bar and Restaurant
Up on the second floor of Great Park Ice, stretching between Rink 1 and Rink 2, sits Between the Rinks. Stop by during a hockey competition for a Power Play cocktail or to try one of the many beers on tap. Burgers, pizza, soup and sandwiches are served as well as specialty items such as classic poutine and chicken wings. Come for drinks even if you aren't participating in anything on the rinks just to enjoy the atmosphere, the impressive architecture, or to be a spectator of one of the many skating events happening daily. Open daily, 4pm - close.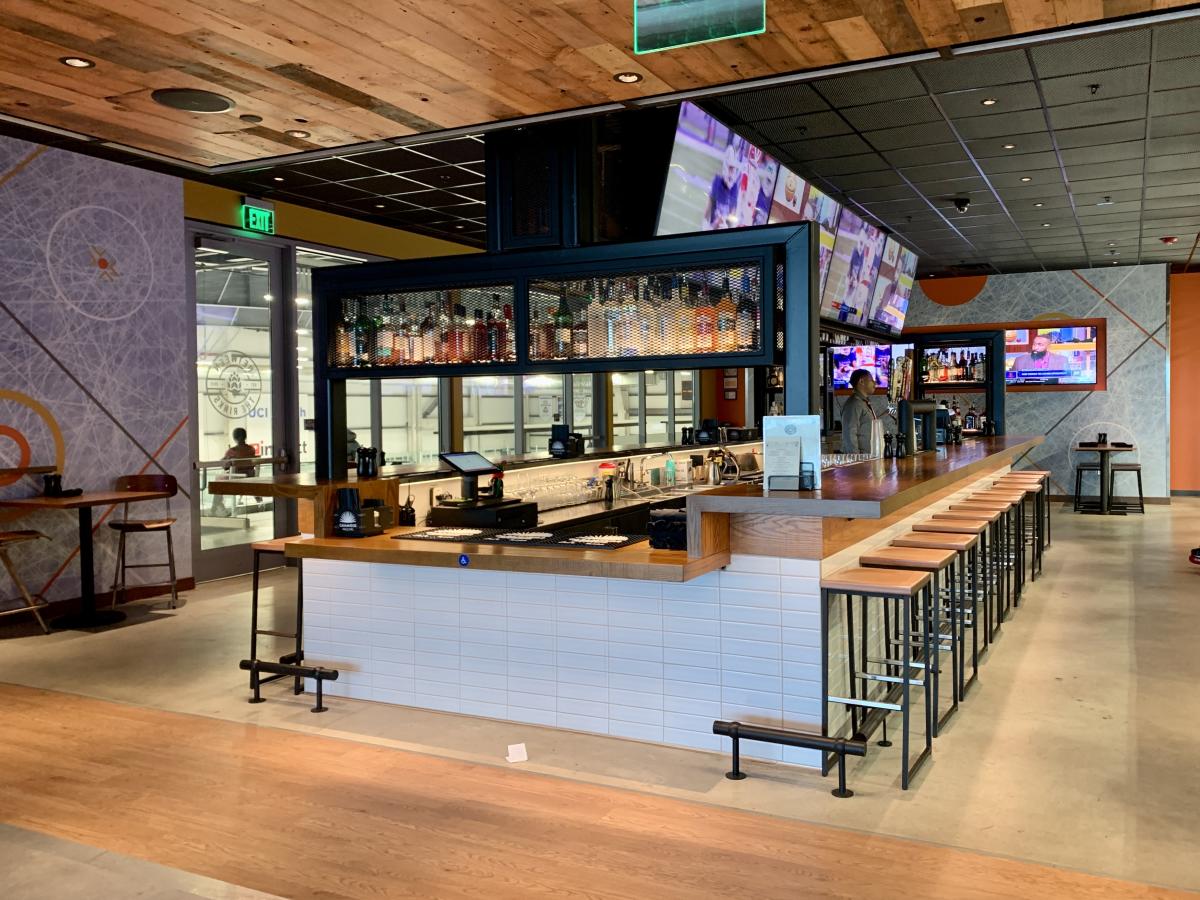 All photos by Michelle McCoy Photography