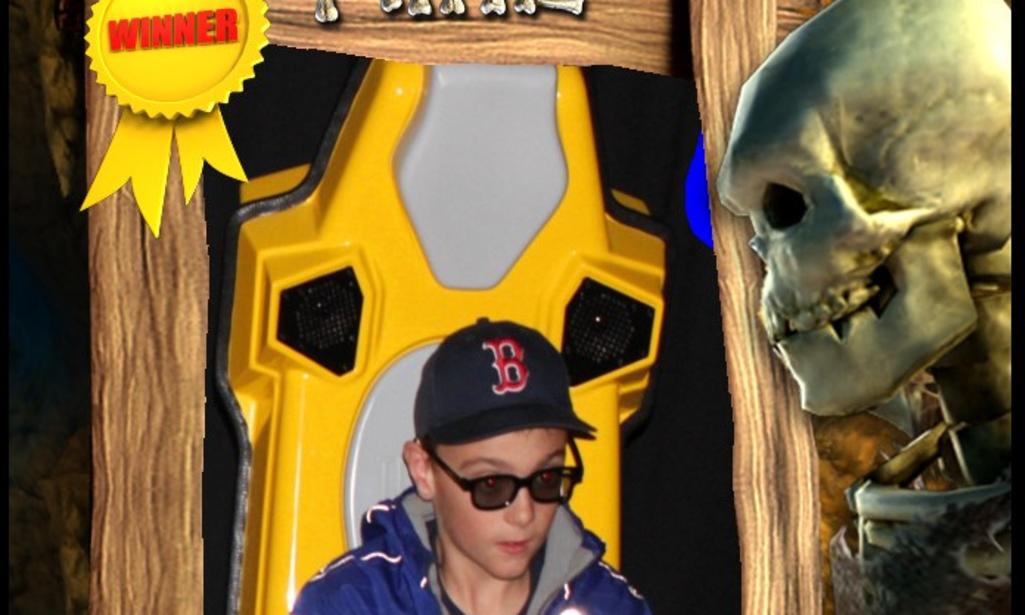 The Ride 7D, the Irvine Spectrum Center's destination for immersive multi-dimensional thrills, has become quite popular since its opening in 2015. The 3 original rides- Los Banditos, Gigamon, and Zombies! continue to bring back riders again and again to shoot their way to victory while 3D glasses, motion, wind, interactivity, and scoring immerse them in the action. But did you know that The Ride 7D has a Secret Ride Menu as well? Three more rides are available Monday through Thursday and they pack in as much fun and excitement as the originals.
Pirates is classified as the adventure-themed ride out of the trio. It is also the best ride for young children (alongside Los Banditos) who might spook easily. The goal is to BlueJacket Jack fight off pirates and recover lost treasure.
Alien Asteroid is a thrilling experience in which riders join the space patrol fleet protecting Earth to keep a mysterious asteroid field from getting closer to the planet.
Forbidden Mine is the creepiest of the three rides, but to be honest, it isn't nearly as creepy as Zombies! My son, who easily spooks, really enjoyed this ride which took us into an ancient mine taken over by ghouls, ghosts, and mummies. We shot the creatures and zipped through the mine, avoiding targeting the old prospector along the way.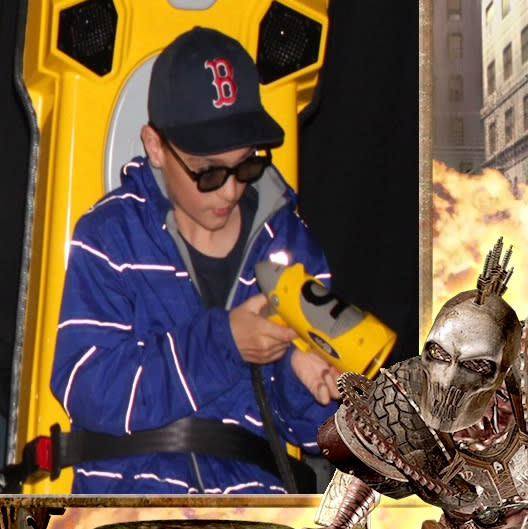 Rides are $10 each but you can ride all three for $20. There is also a discount card which can be purchased for $25 which allows riders to $4 off a ride for 16 rides, $2 off a ride for 6 rides and two 70% off coupons.
New to the regular Ride 7D menu is Road Fighters, a nod to the wildly popular movie Mad Max: Fury Road. The ride is set in the year 2156 where pollution, famine, and war has brought civilization as we know it to an end. This ride is reminiscent of the action-packed scenes in the movie where battles were waged from tricked out vehicles. There are plenty of gruesome foes and fantastic explosions to keep things fun and exciting.
Good to know: If you are prone to motion sickness, the ride operators can turn off the motion function of your chair. I have a fickle stomach and turning off the motion allowed me to enjoy the ride without getting queasy. Breaks in between rides help as well.
Want details on Los Banditos, Gigamon, and Zombies? Check out my original write up on The Ride 7D.
Disclosure: My sona and I received a complimentary 7D experience for the purposes of this feature. All opinions are my own.