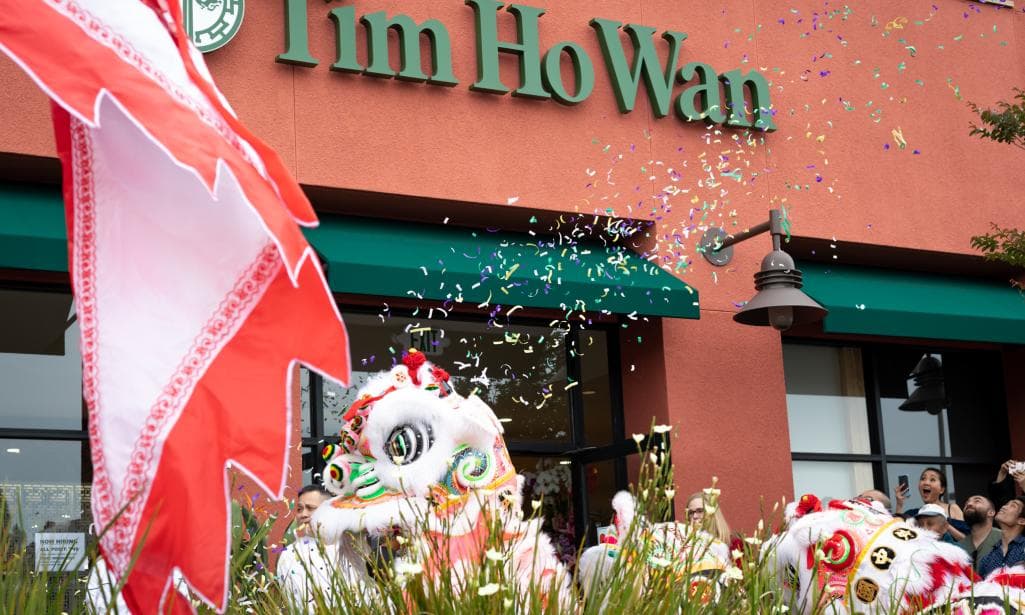 The brand new Tim Ho Wan Irvine dim sum restaurant opened this week amidst much fanfare. Lines have snaked along the storefronts of Diamond Jamboree as guests have eagerly awaited a seat. And who can blame them when the dim sum is this delicious?
A fan following has developed after Chef Mak Kwai Pui and Chef Leung Fai Keung crafted a delicious and affordable dim sum restaurant in Hong Kong. After several Michelin awards (the highest award in the restaurant world), they have brought dim sum to Irvine, California. Lion dancers celebrated the opening and are known to bring good luck. Those living and visiting Irvine are the lucky ones to enjoy this authentic Chinese food.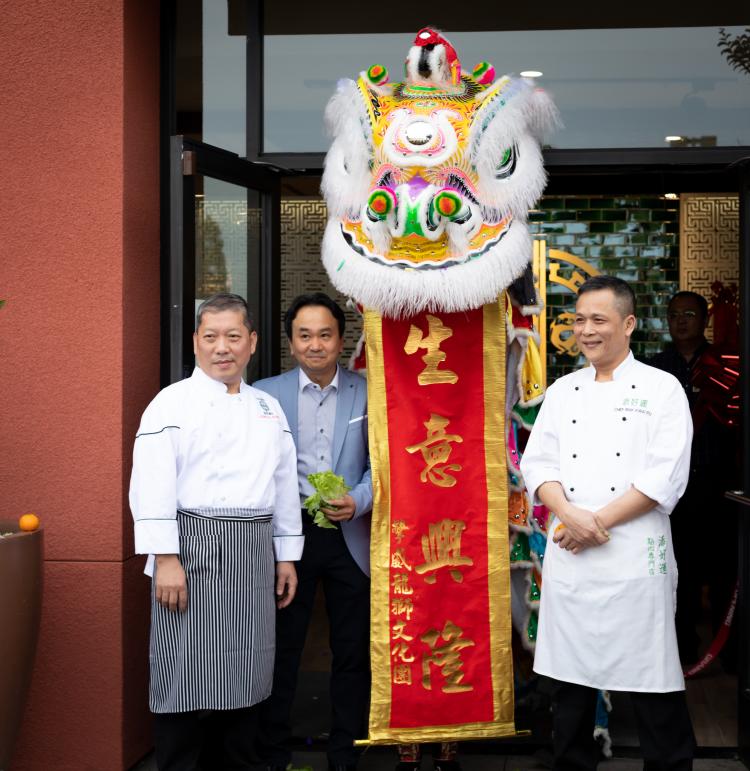 What makes for great dim sum? Consistency, authenticity, and quality ingredients are the staple elements for any great food. The chefs from the New York City restaurant are here to ensure consistent creations, including the perfect 13 folds required for a dumpling. Menu items are made to order, not pre-steamed and reheated meaning the perfect flavors can be enjoyed!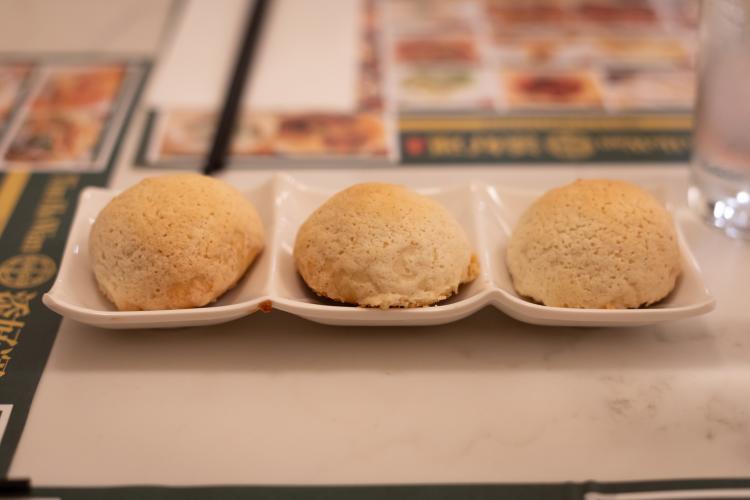 One of the most popular dishes on the menu is the baked BBQ pork buns. The sweet, pastry-like exterior provides the perfect compliment to the rich BBQ pork inside. If you are unfamiliar with dim sum dishes like I was, a visual menu serves as a placemat on the table. We especially enjoyed shrimp dumplings, bean curd with shrimp and vegetables, and sticky rice with meat in a lotus leaf. The scent of fried silky milk sticks reminded us of churros, and the steamed egg cake was a hit. We learned the fine art of eating chicken feet and why many dim sum eaters enjoy them. Maybe next time we will try one!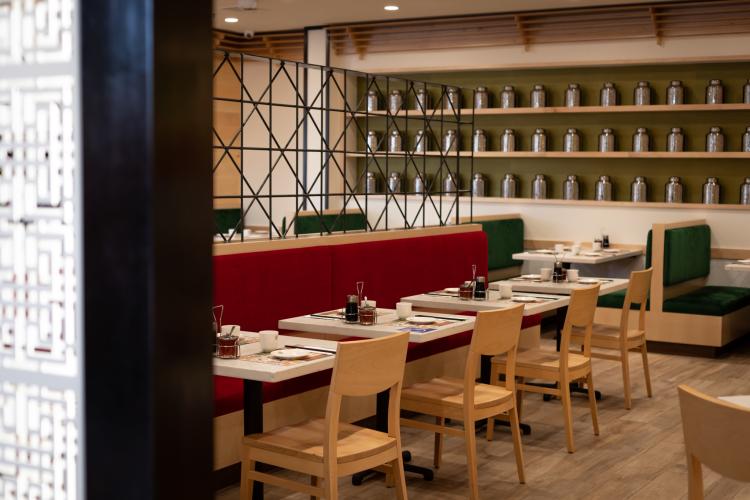 Tim Ho Wan is often called "the most affordable Michelin-starred restaurant in the world" and they strive for excellence in every restaurant. Irvine will be no different. It's a great way to enjoy small treats which create a whole meal with friends and family. In addition to full-servicing, a take-out window will be opening soon. This will be the first take-out option in the U.S.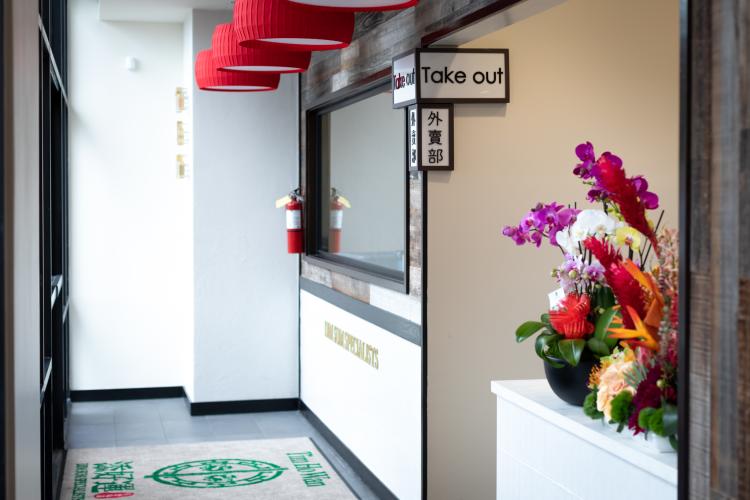 The mayor and the city council of Irvine were in attendance to celebrate the grand opening with the chefs, CEO, and family of this brand new restaurant.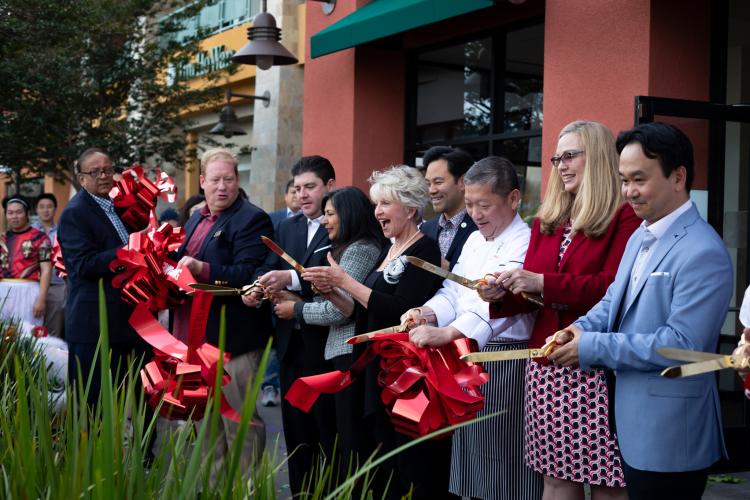 "Adding Good Luck" is the loose translation of "Tim Ho Wan" in Cantonese. Try this delicious dim sum to understand why it is true.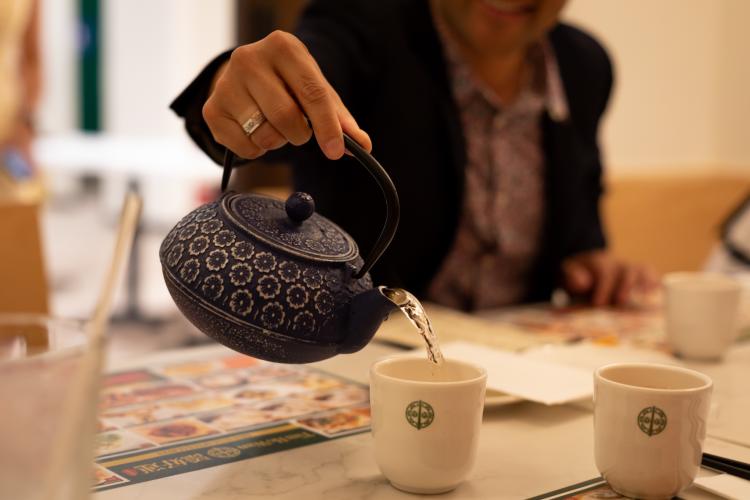 2700 Alton Pkwy, Irvine, CA 92606
(262) 888-8828
All photos by Michelle McCoy Photography