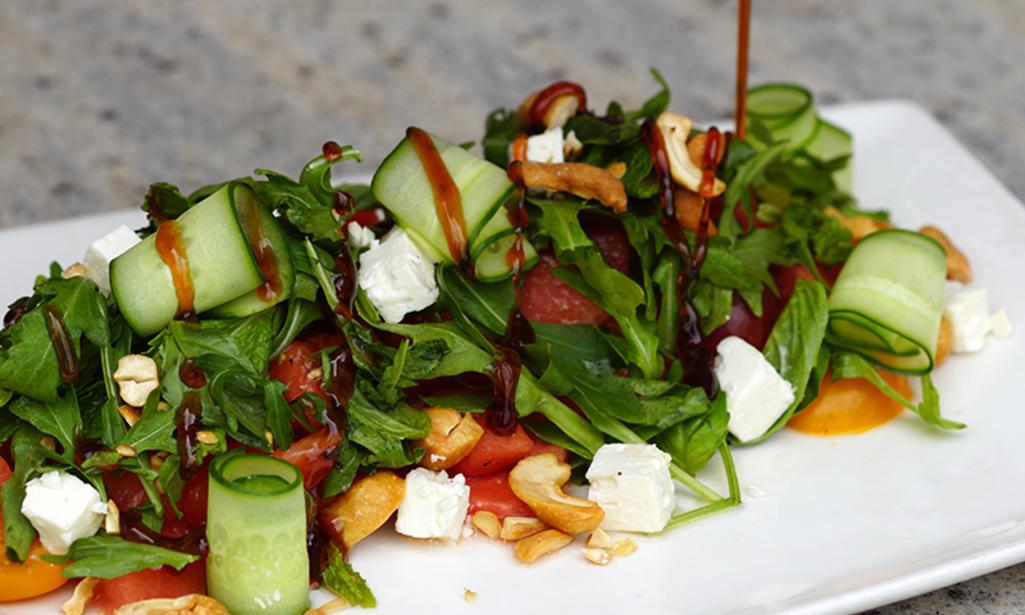 By Ashley Burnett
Irvine is a world-class city with world-class sights, attractions, shopping centers and—of course—food. Interested in sampling the best the city has to offer? Check out our round-up of the top five fine dining options in Irvine.
Bistango
This restaurant's website promises a chance to wine and dine artfully, and the reality more than delivers. Voted No. 1 for its Power Lunch by the OC Register and with a wine list full of Wine Spectator winners, Bistango is a known quantity in Irvine. In fact, this year the eatery will be celebrating its 30th anniversary. Its menus live up to their reputation with prime cuts of steak and gourmet sides like jalapeno risotto, sautéed broccolini, and spicy roasted Brussels sprouts. The decor, too, is charming with an urban, upscale bistro chicness.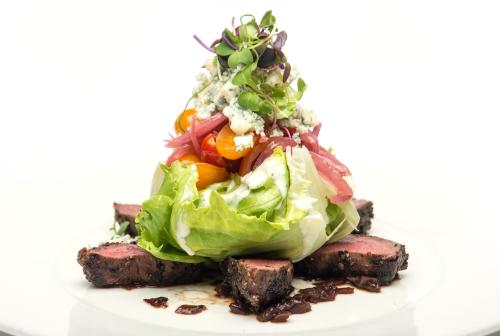 Twenty Eight
Located on the border of Newport Beach and Irvine, Twenty Eight features a seasonal menu conceived by Executive Chef Jay Lacuesta. Expect unique liquors, cocktails, and menus listing everything from uni and bone marrow toast to pork shoulder with citrus-tomato relish. The interior is just as beautiful and unique as the menu, shrouded in white and wood.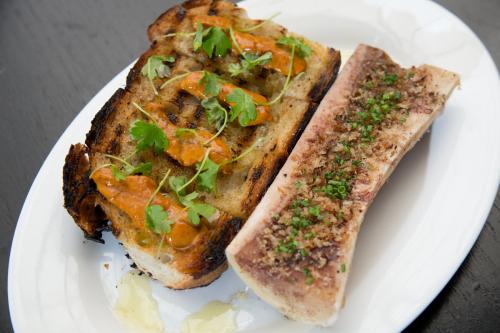 Andrei's Conscious Cuisine & Cocktails
This restaurant is an Orange County mainstay (and for good reason). Plates include wild New Zealand king salmon, Pacific scallops and the famous Andrei's cheeseburger. In honor of chef Andrei Olenicoff's passion for organic, locally-sourced food, the restaurant is completely committed to these food ideals, in addition to having 100 percent of its net profits benefit the Andrei Foundation.
Paul Martin's American Grill
This eatery boasts style both in the interior and across its menus. From petrale sole to bone-in ribeye to classic French dips, this grill boasts some of the best dishes in the city. Its wine list is another marvel, with 10 exclusive, renowned finds hand-picked by the founders of the restaurant.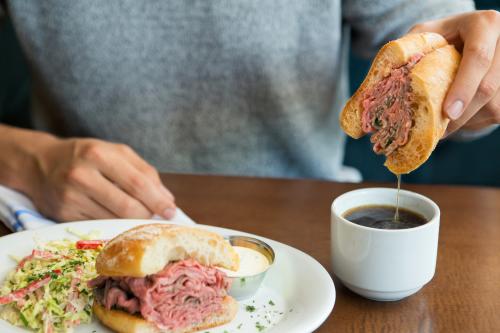 Ruth's Chris Steak House
The famed Ruth's Chris Steak House has an Irvine location that's always buzzing thanks to their own broiling and seasoning techniques that elevated their carnivorous offerings above most steakhouses. With perfectly cooked steak and dipping sauces like black truffle butter and honey soy glaze, you'll realize why Ruth's Chris Steak House deserves the hype.
Ashley Burnett is a writer and editor living in southern California. Her work has previously appeared in Locale, LA Travel Magazine, TravelAge West and various other publications.