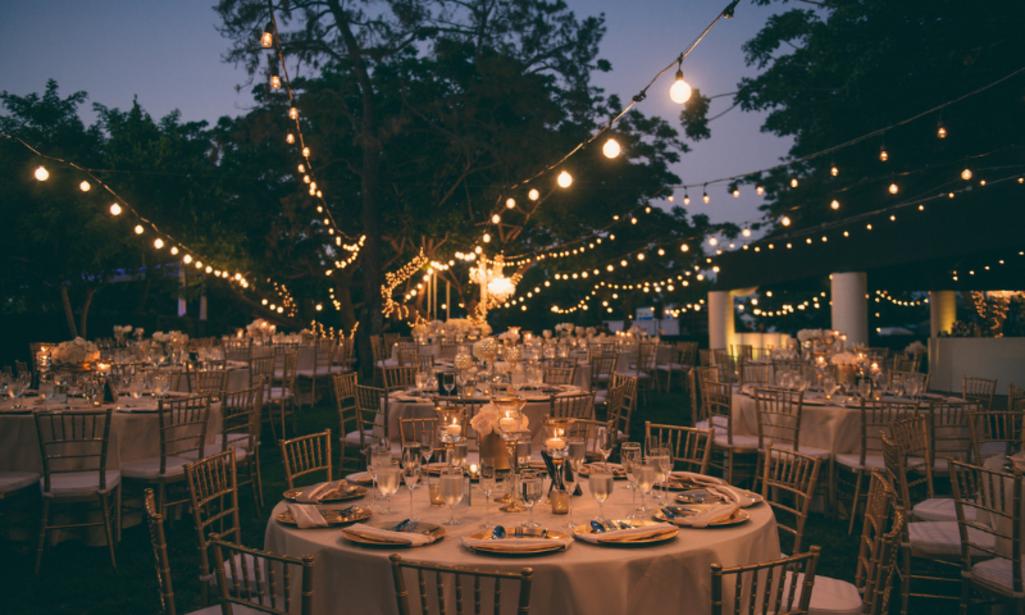 Katy Perry was right—California Girls are fine, fresh and fierce. Their sunny personality and creative style make for incredible wedding celebrations. From spectacular dessert towers and vibrant décor touches to distinct wedding ring styles and intimate ceremonies, California brides are the ultimate trendsetters. The onset of the coronavirus, however, cannot be overlooked as it relates back to weddings in 2021, and from the flames of a pandemic has arisen a need for the nouveau: new wedding trends, new experiences, new design elements, all to capture couples' new beginnings. 
If you're planning a wedding in the Irvine area, scroll through to see the top wedding trends for today's sun-kissed brides and grooms. 
The Food: Moving Beyond the Same-Old, Same-Old
Welcome Boxes / Care Packages 
With weddings being downsized to more intimate numbers, there will be more guest-centered details, starting from welcome to send-off kits. These boxes usually contain personalized face masks, hand sanitizers, bottled cocktails and take-home flavors.
Share no more! Mini D'Oeuvres
​A charcuterie board for one? YES, please. Smaller plates and individualized portions are on the upswing with examples including single-serve grazing boards, mason jars supplemented by dips and dressings and, even, picnic baskets (to stay or to go). For example, one planner's cocktail hour for a Southern-themed wedding featured individualized bite-size portions of fried chicken, shrimp and grits and oysters Rockefeller all displayed on a single plate. 
Individual Wedding Cake or Dessert Towers
Why have one cake when you can have multiple? For safety reasons, and also to make guests feel more special, couples are serving individual wedding cakes. These can be placed at a seated dinner or sent home as a treat at the end of the party. Even though cake is still a mainstay at most receptions, you can still have it but with a modern twist. In lieu of the three-tier cake with buttercream filling, brides are turning to unique dessert towers instead. Crepe cakes, brownie towers, cheesecake tiers, and Rice Krispie treats are all the rage right now. Don't be surprised if you see a savory take on the tradition as well─ cheese wheel towers made with the help of happy Californian cows.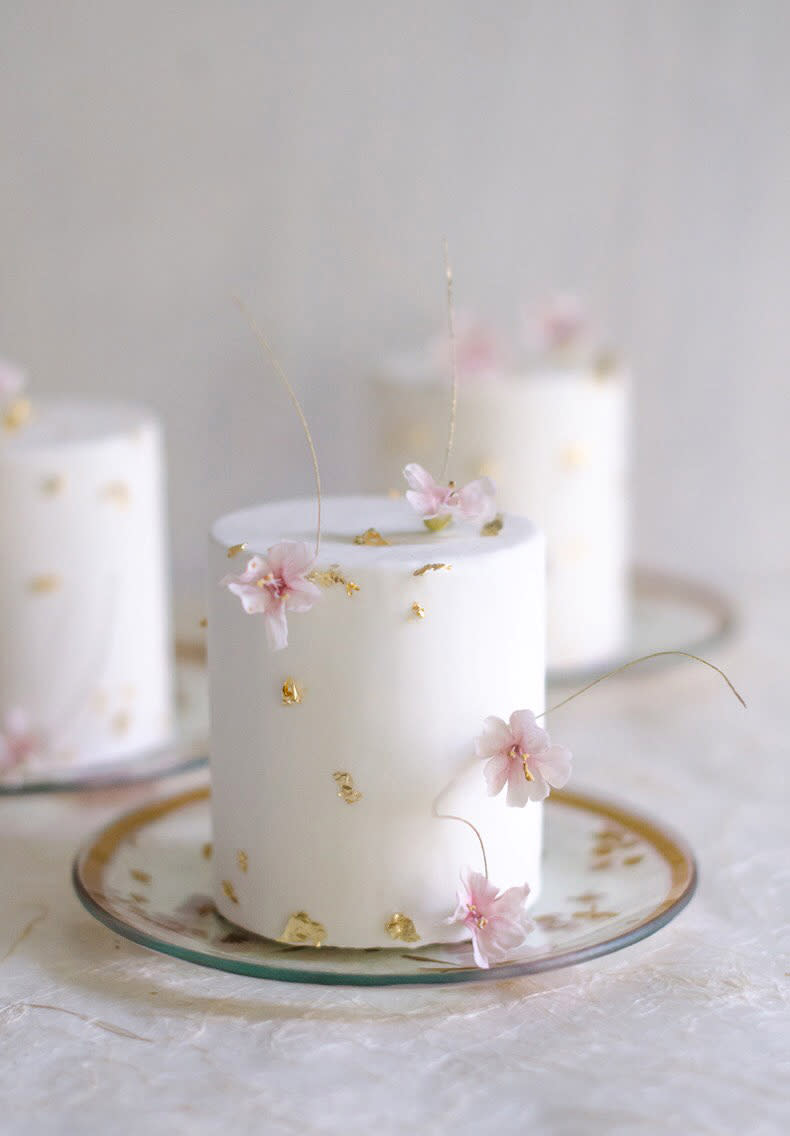 Photo Credit: marthastewart.com
Decor: Romantic and Airy Ambiance 
Tents and Concept Lighting 
As more outdoor weddings are taking place around the world, there's a surge in interest in wedding tents and mood lighting to bring a romantic and nature ambiance to every occasion. And you don't have to worry about the weather in Southern California. Tented weddings are the new ballrooms. 
​Concept lighting can make your wedding venue glisten in the moonlight and sizzle at sunset. Overhead lights will set the mood add a magical, mystical feel to your reception. Not to mention, it'll look fantastic in reception photos!  ​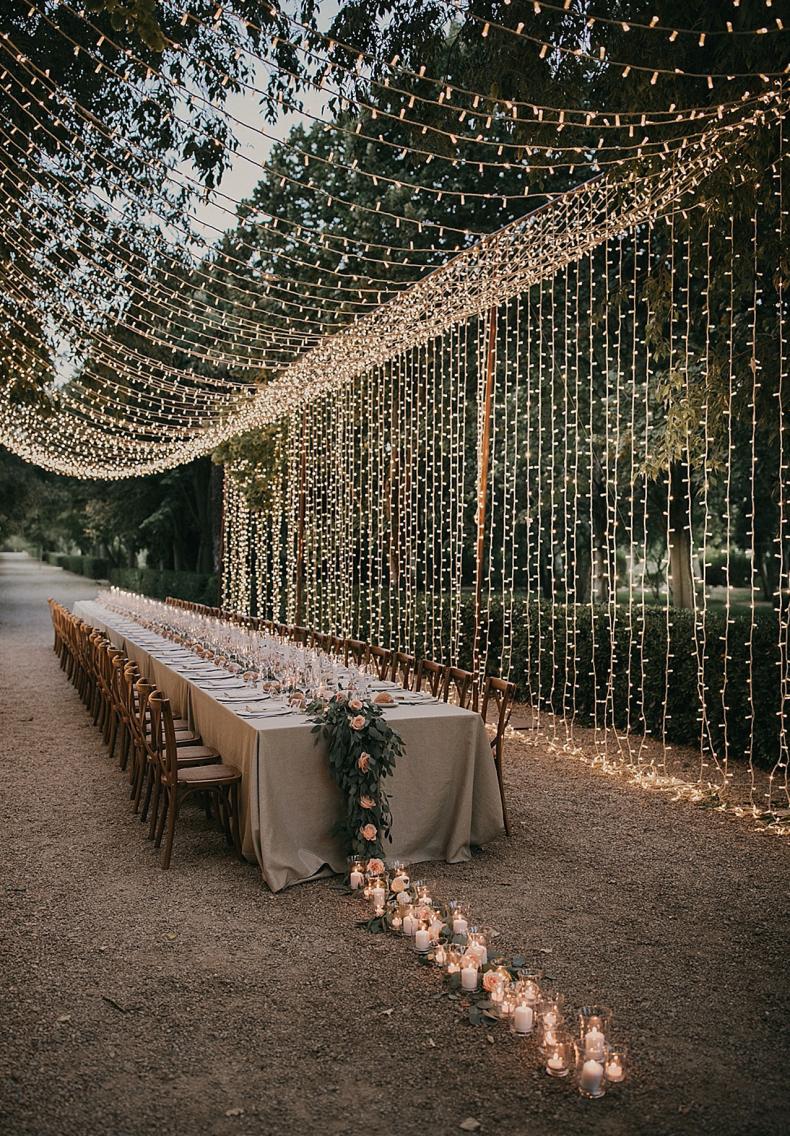 Photo Credit: greenweddingshoes.com
Succulent Flower Arrangements
Succulent arrangements have dominated the interior design world and the wedding industry has embraced them as well. Imagine a dramatic succulent bouquet or pops of desert blooms in your floral arrangement. These long-living plants add texture and boldness to many arrangements but our absolute favorite integration is in living floral walls.
Pod Seating
Instead of playing a matchmaker between friends you can now seat groups by pods. Mismatched tables will not only be safe for these times but will also look fabulous in photographs.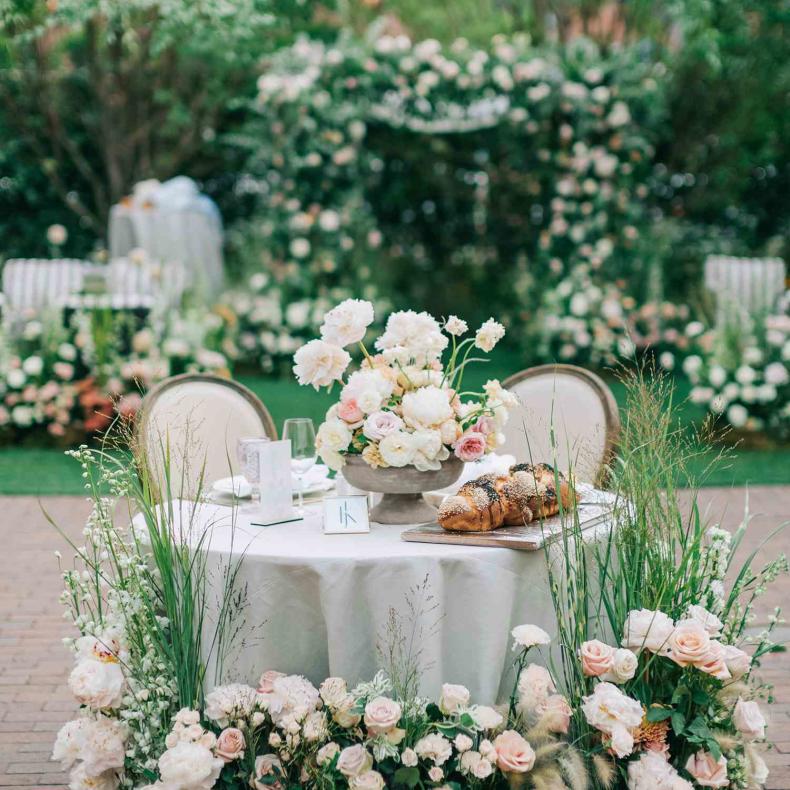 Photo Credit: brides.com
Meaningful "Extras"
Micro Weddings
​As weddings grow increasingly intentional and personalized, many brides are opting for smaller guest lists. Instead of inviting distant relatives who they haven't seen in years, couples would rather host a more intimate celebration with the people who have supported their relationship since day one. Overall vibe of the event is more personal and emotional— which is what people are craving more, especially during such an uncertain time.
Investing in a Professional Photographer/Videographer
Wedding photography isn't a new trend, but brides and grooms view professional photos as a worthwhile wedding investment. Before wedding photography became a powerful industry, couples often asked a friend or family member to take photos of their ceremonies. And with professional equipment and editing software widely available, you might be tempted to hire a low-cost photographer for your wedding. Our advice? Choose a professional photographer and videographer for high-quality images of your day. If the price is discouraging, remember that this is the person capturing the memories you'll cherish forever.
It's an exciting time to be a California bride, and we can't wait to see the creative, beautiful celebrations these West Coast girls will dream up.