By Ashley Burnett
It's easy eating green in Irvine. The city has tons of vegetarian options, from vegetarian Thai food to all manners of entrees. If you're going meat-free, here are the best vegetarian-friendly restaurants around Irvine.
This highly-recommended Thai restaurant has vegetarian options aplenty, with lots of vegan options as well. For appetizers, start off with the wontons with sweet and sour sauce. For an entree, choose from vegetarian "chicken" and "beef" entrees, or mixed vegetables, sizzling bean curd or stuffed tofu. Top it all off with dessert: homemade green ice cream or fresh mango.
Butterleaf
Looking for something decadent? Try one of Butterleaf's vegetarian burgers. Their signature burger pairs sweet potato with kale, melted onions, and kimchi sauce. Or, order the veggie chowder and roasted sweet potato "fries". You can also make your own bowl or wrap from options like quinoa or freekah topped with artichokes, brussels sprouts, mushrooms and more.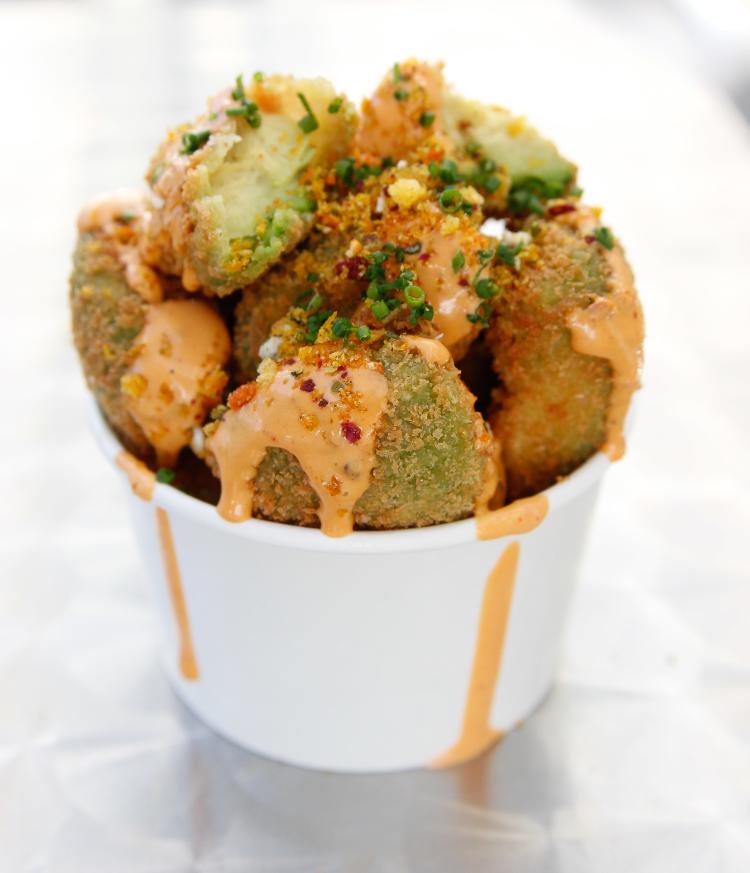 Avobombs
Veggie Grill
Craving vegetarian versions of your favorite food? Veggie Grill offers vegetarian versions of everything from scallops to tonkatsu chicken and patty melts. Also on the menu are seasonal items like street corn bowls, choco-churro sundaes, and queso burgers. For vegetarian comfort food, nothing beats Veggie Grill.
CAVA
CAVA bowls are customizable, so grab a grain or salad bowl and top it off with anything that suits your fancy: harissa, hummus, falafel, roasted vegetables, and pita crisps and diced cucumber to finish it off.
HiroNori Craft Ramen
Vegetarians rave about the vegetarian and vegan options at beloved HiroNori Craft Ramen. The sesame miso broth is topped with broccolini, artisanal noodles, tofu, corn, bean sprouts, soy meat, baby kale, and chili oil. This flavorful broth has tons of umami, but you can also add bamboo and mushrooms for some extra flavor.
For a lighter option, opt for Urban Plates. A plethora of salads are available packed with healthy vegetables and flavorful toppings. Other vegetarian options like portobello sandwiches and tofu bowls. A variety of soups round out a vegetarian-friendly menu. Seasonal options will also keep you coming back for more.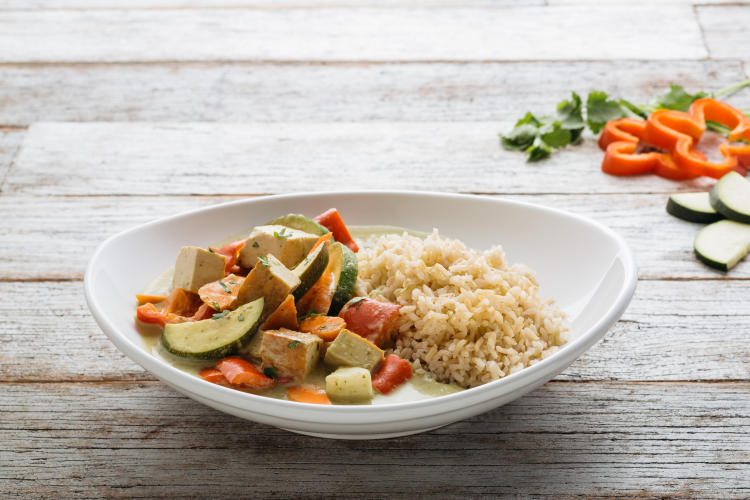 Tofu & Vegetable Braise
Similar to Urban Plates, Tender Greens has plenty of vegetarian options like roasted tomato soup, customizable plates with falafel, vegan salads, and falafel and caprese sandwiches. There are also vegetarian-friendly sides like an assortment of veggies, brown rice, and mashed potatoes.
Ashley Burnett is a writer and editor living in southern California. Her work has previously appeared in Locale, LA Travel Magazine, TravelAge West and various other publications.