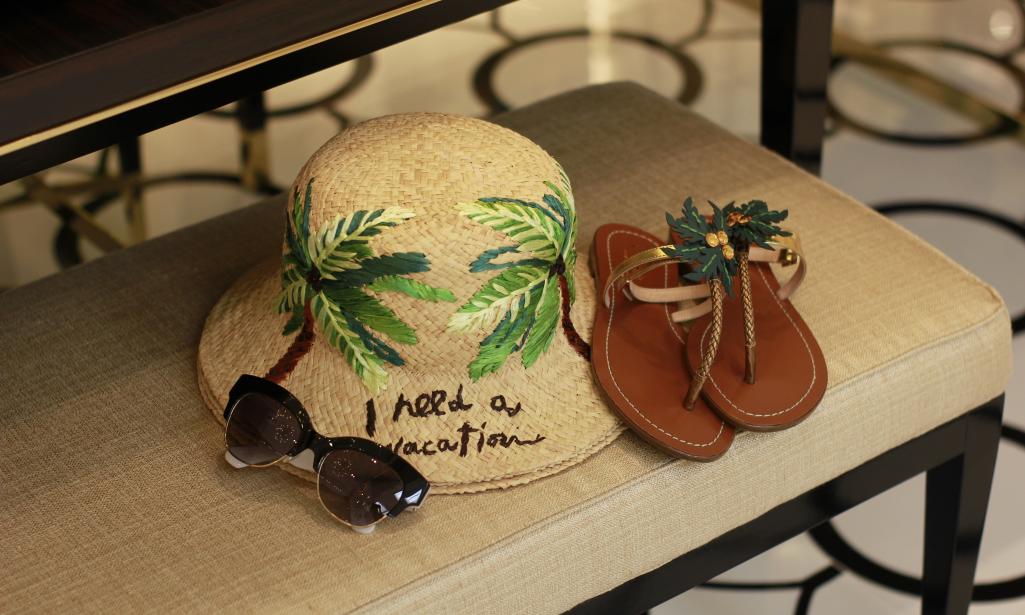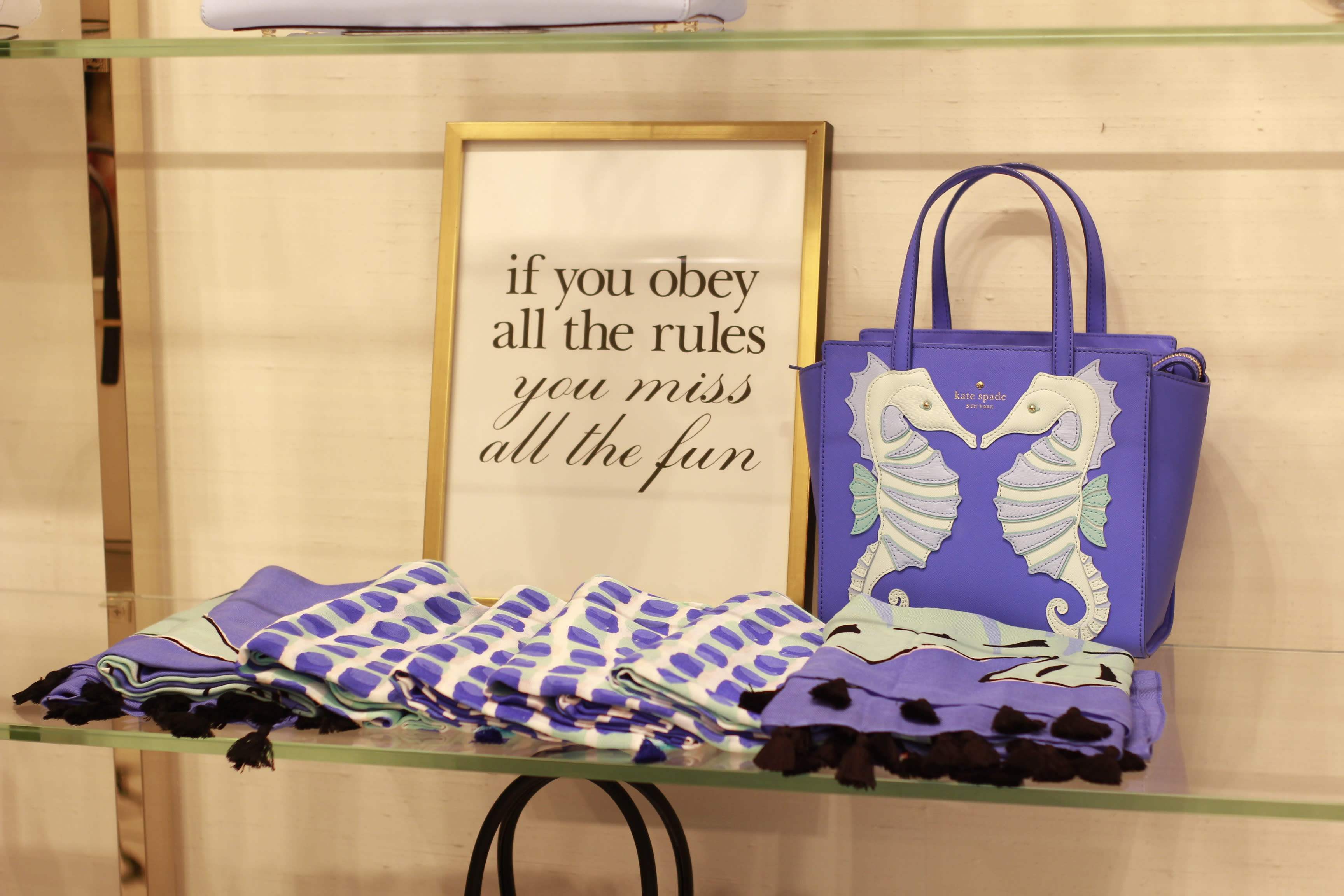 As apart of the Travel Essentials Series featuring brands throughout 
South Coast Plaza
, 
Kate Spade
 is my next stop for uncovering the most beautiful and resort themed handbags, hats, sunglasses, swimwear and more. Walking into the recently opened Costa Mesa flagship location is a magical experience; you are taken through a series of rooms that showcase various categories such as new styles, home goods, bridal, kids clothing, shoes, the Madison Ave. Collection, and swimwear. 
Each room is more elaborate than the last with custom wallpaper and furnishings; from ceiling to floor, there is so much to look at and shop. Even each fitting room showcases personality and quirkiness (one room has a selfie wall)! 
The Kate Spade team was extremely accommodating, knowledgeable and fun to work with on finding all of the vacation accessories that could be picked up if you're traveling to Orange County for a getaway. I found a plethora of palm tree and seahorse embellished handbags, hats, scarves, shoes, and tees; sunglasses and jewelry that make for a seamless and chic addition to any outfit; the swimwear collection features bikinis and swimsuits with a retro, pin-up inspired look; and the woven and straw handbags and totes fitting for a beach trip or poolside style.  
3333 Bristol St, Costa Mesa, CA 92626 
CONTACT INFO
Phone: 714-662-3956 
LOCATION
Level 2
Bloomingdale's Wing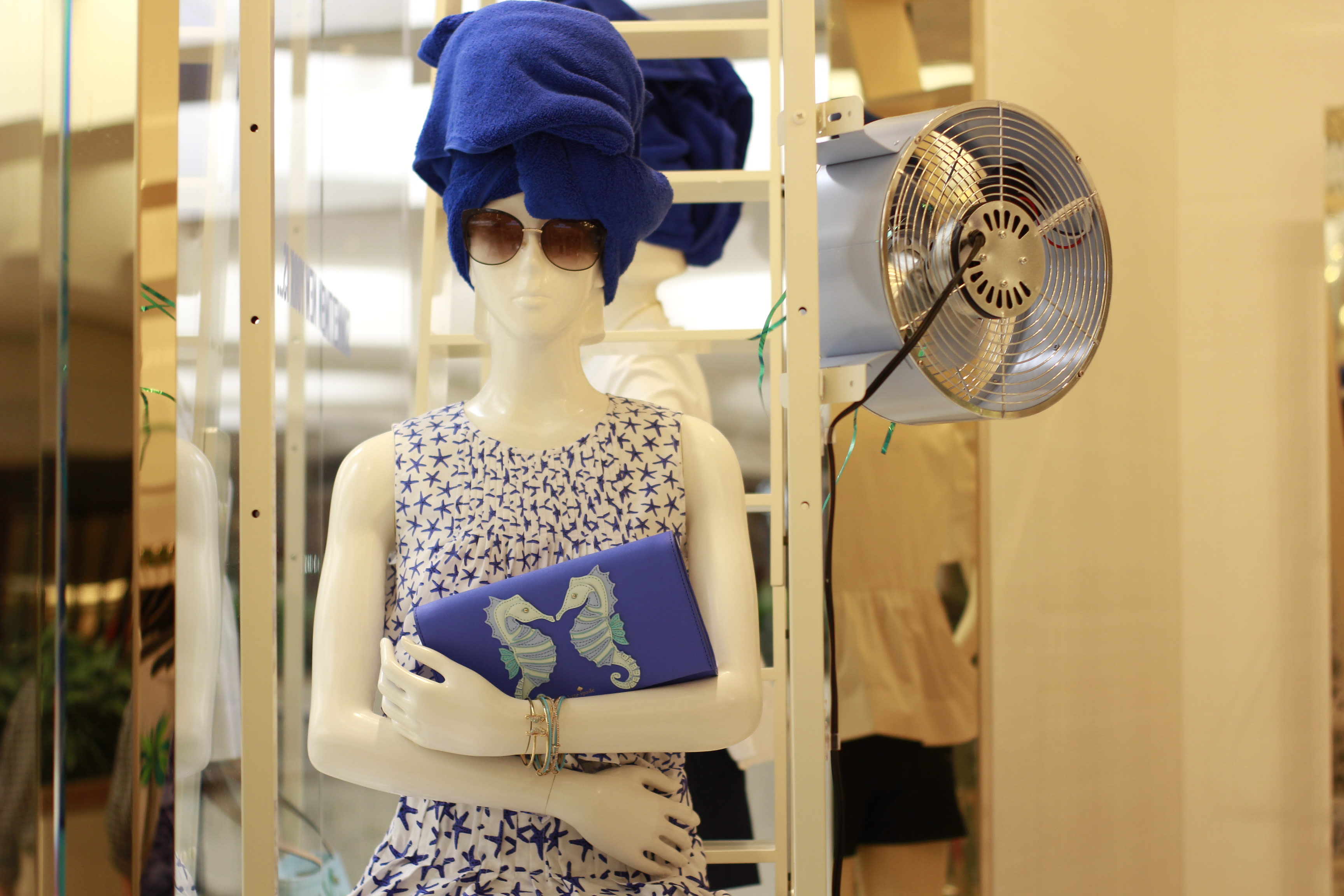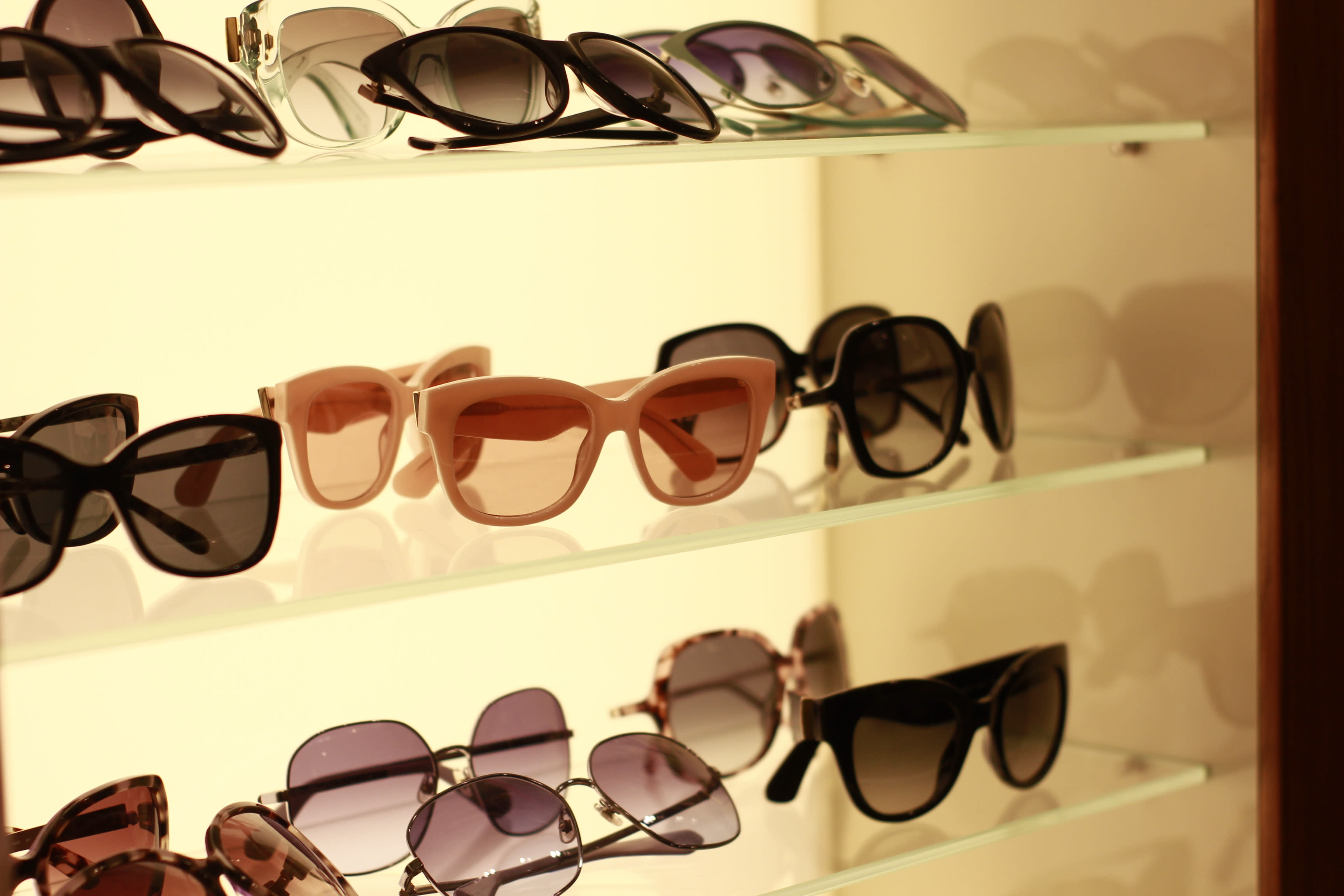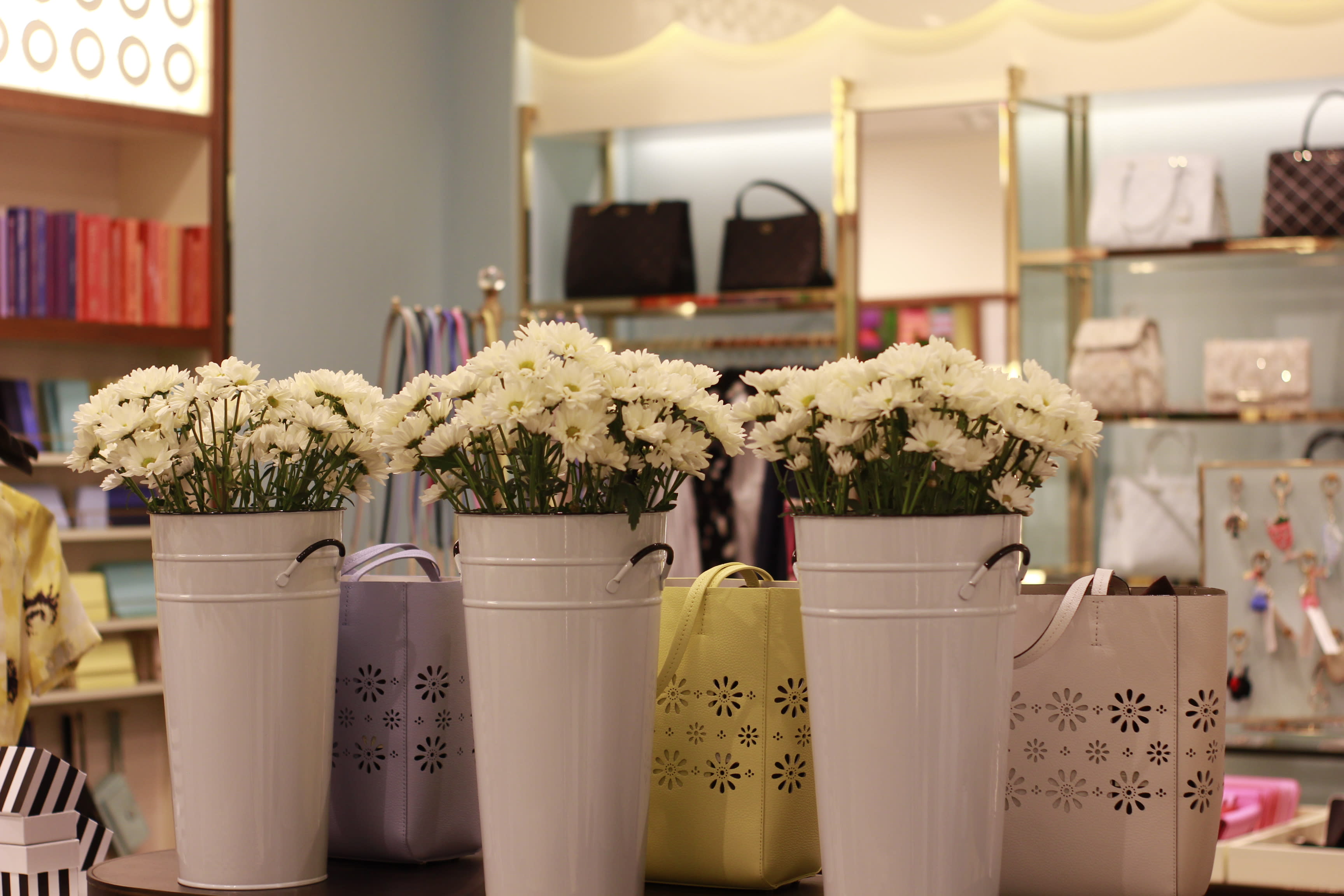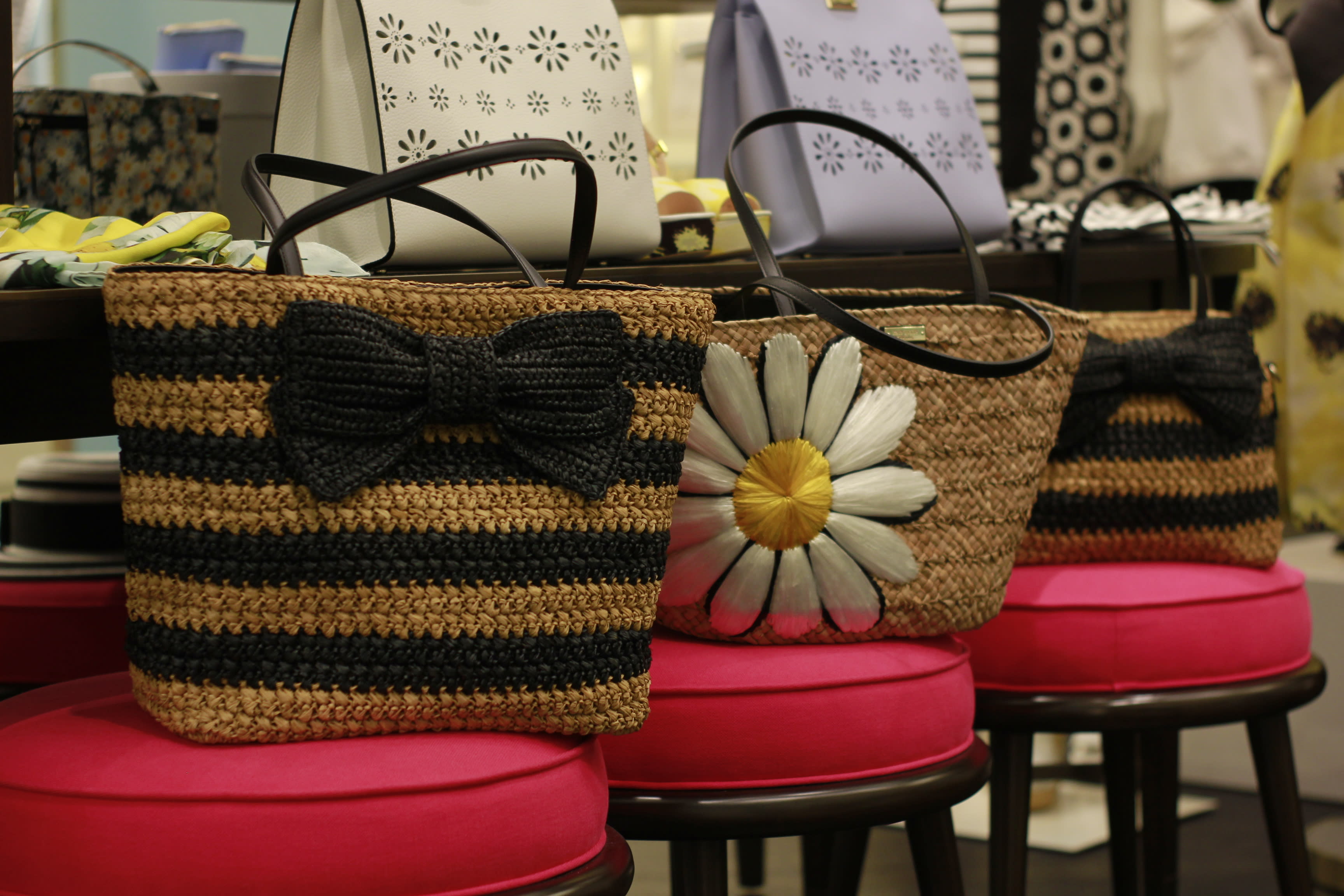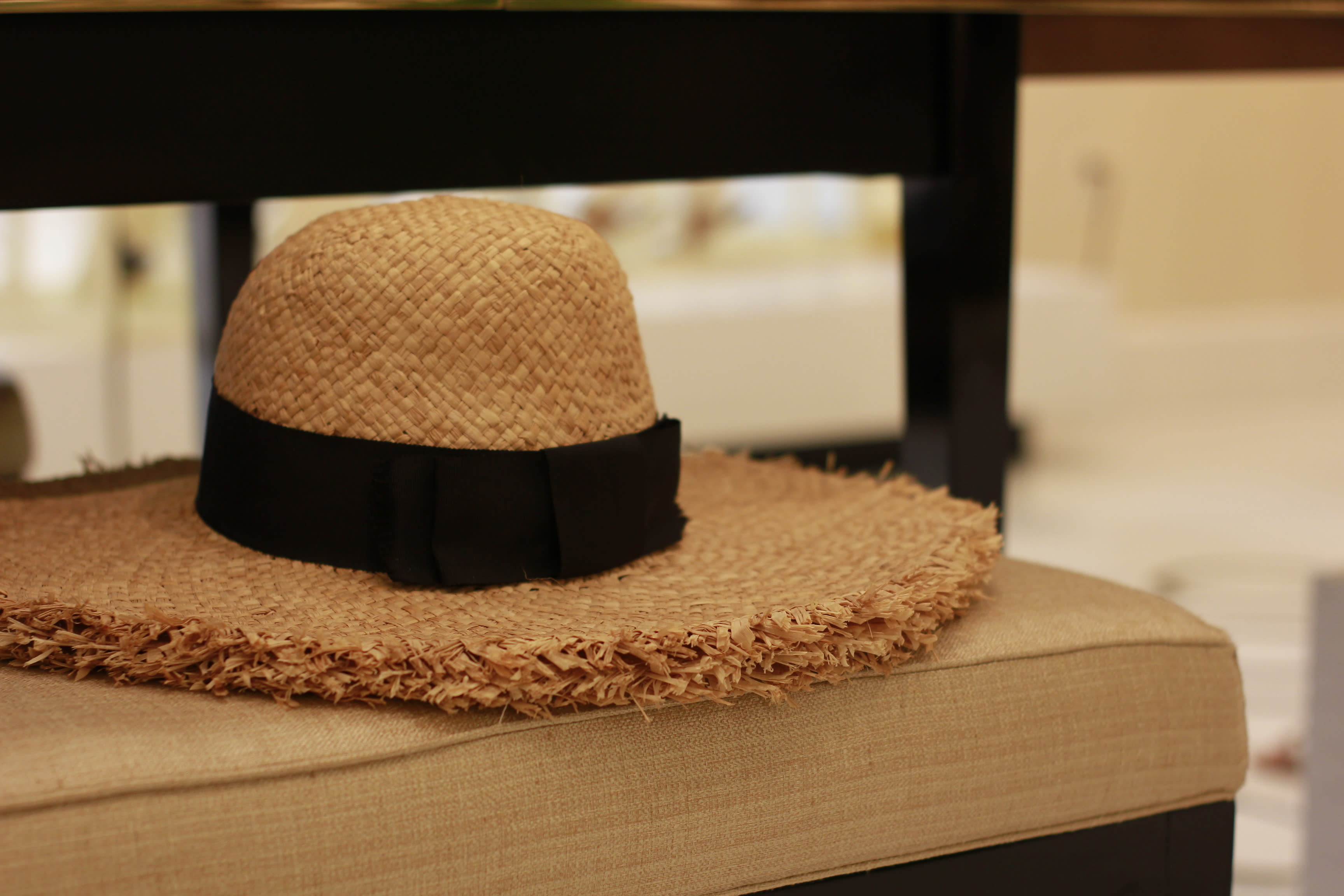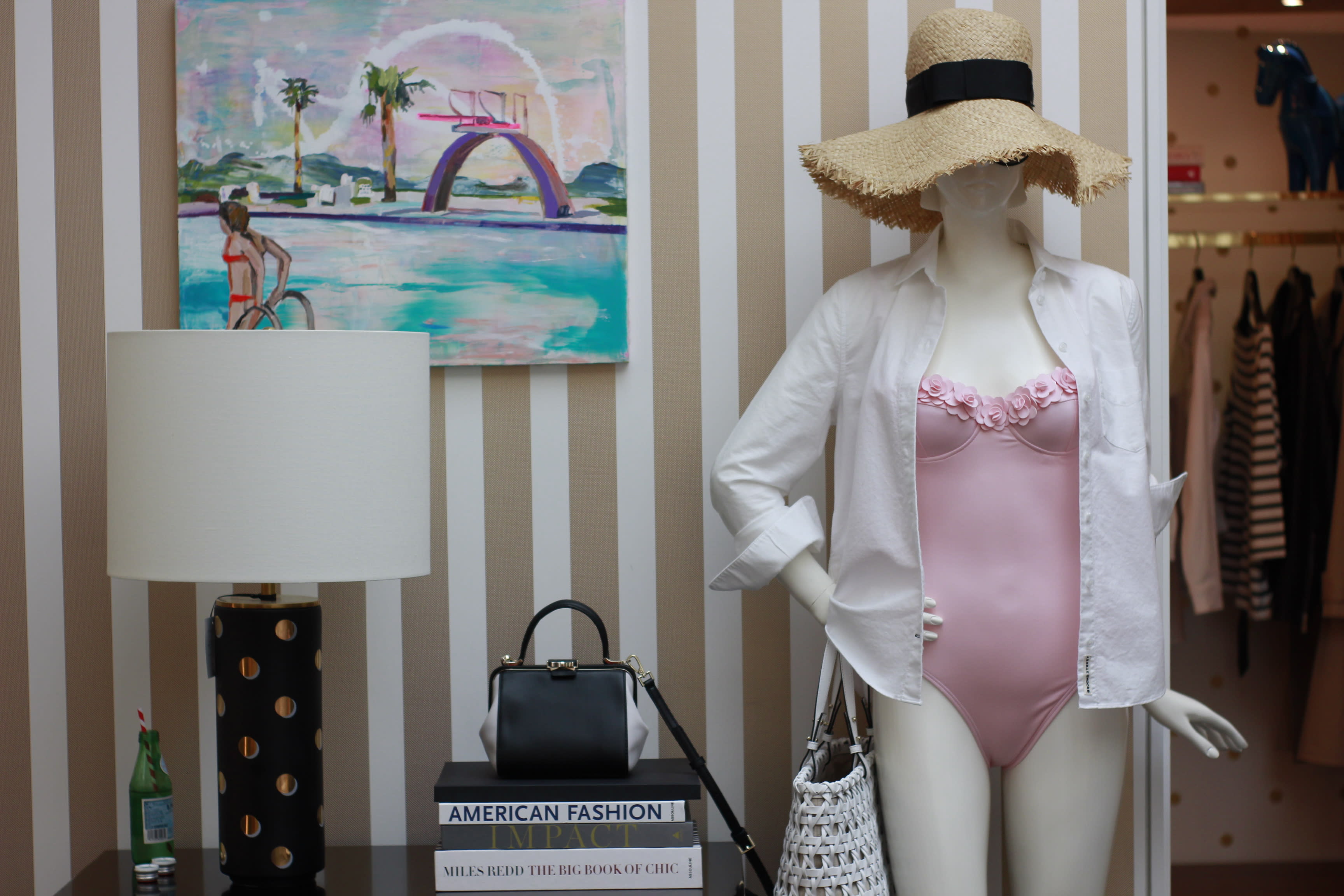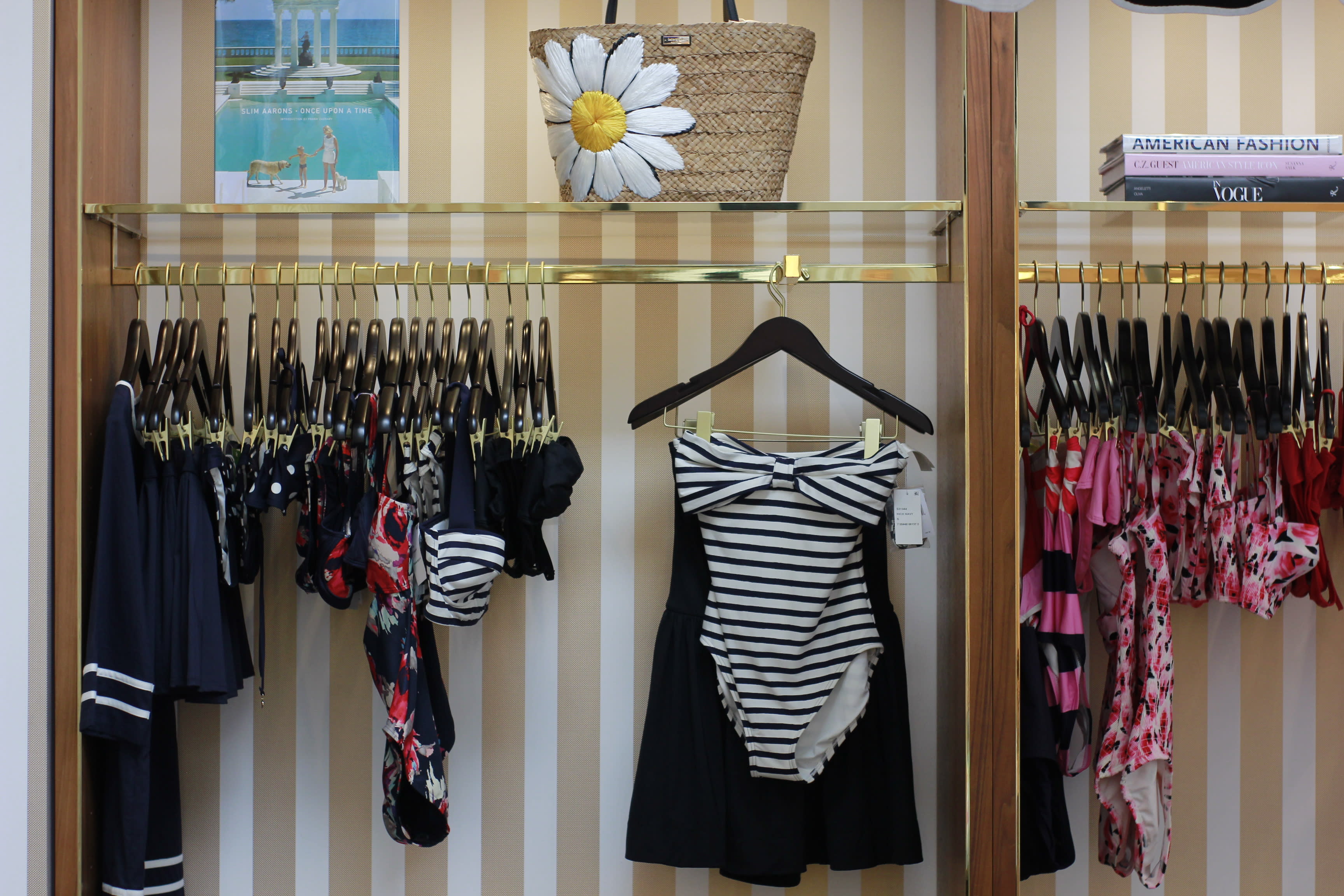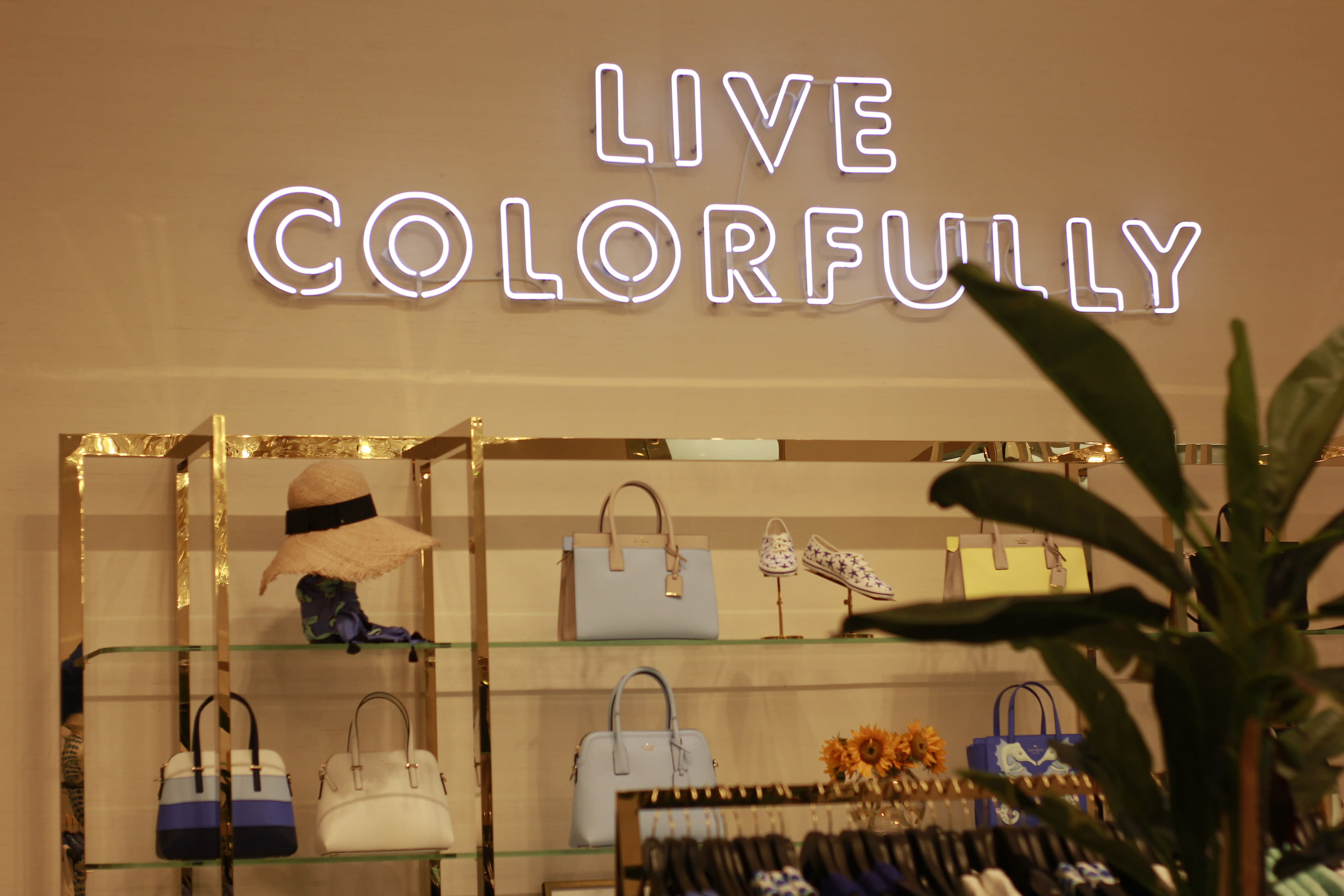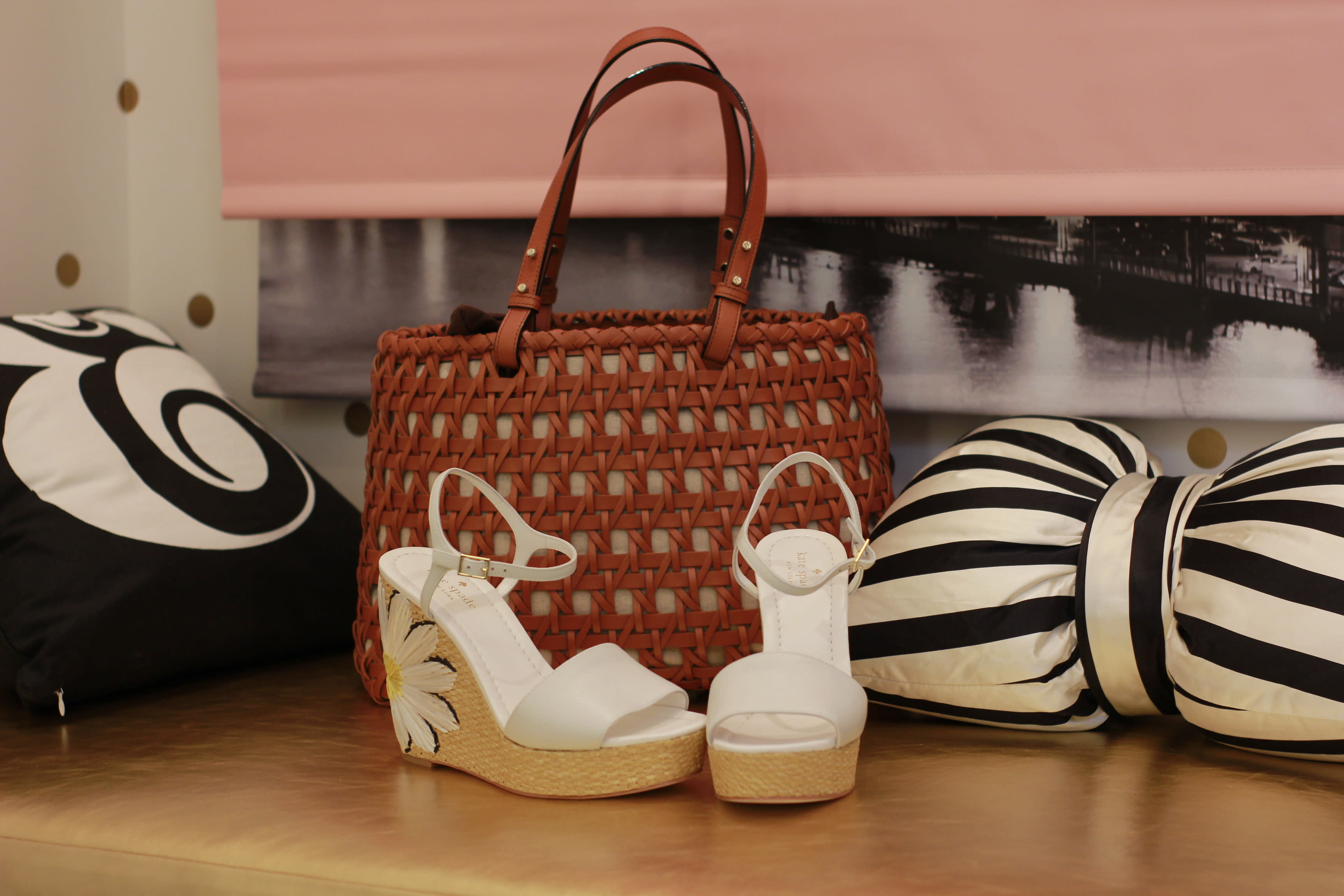 HAPPY SHOPPING & TRAVELS!