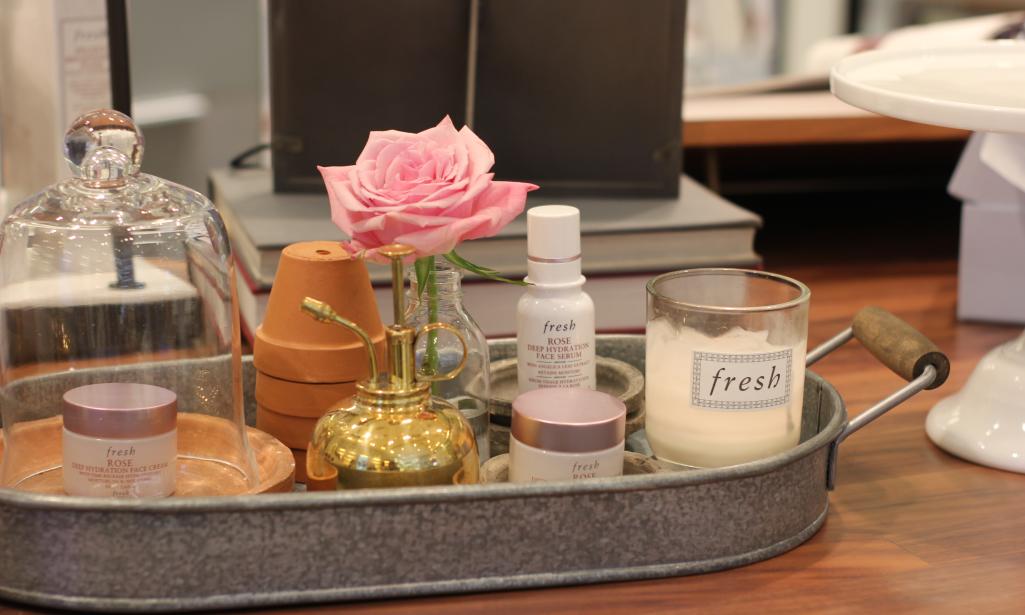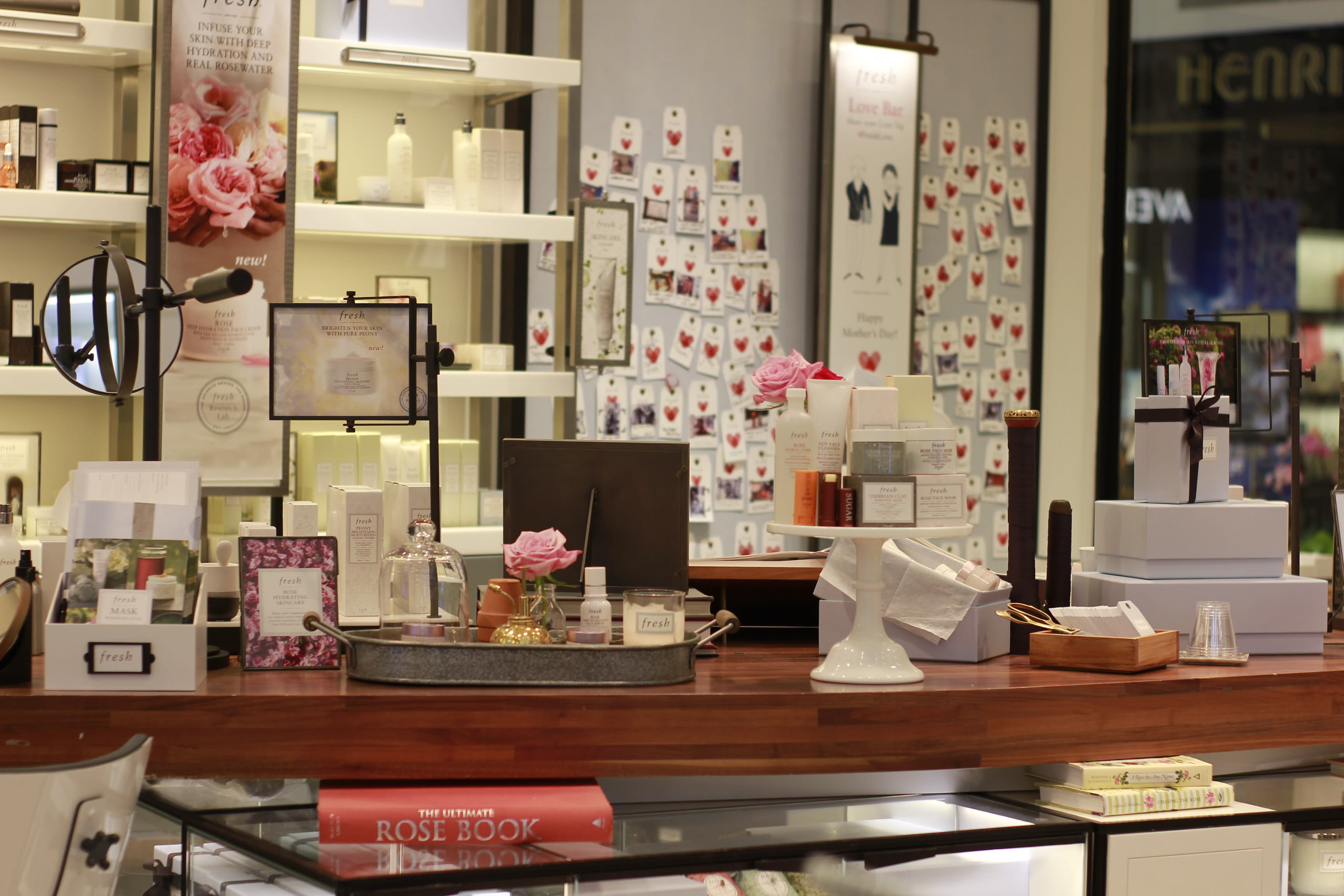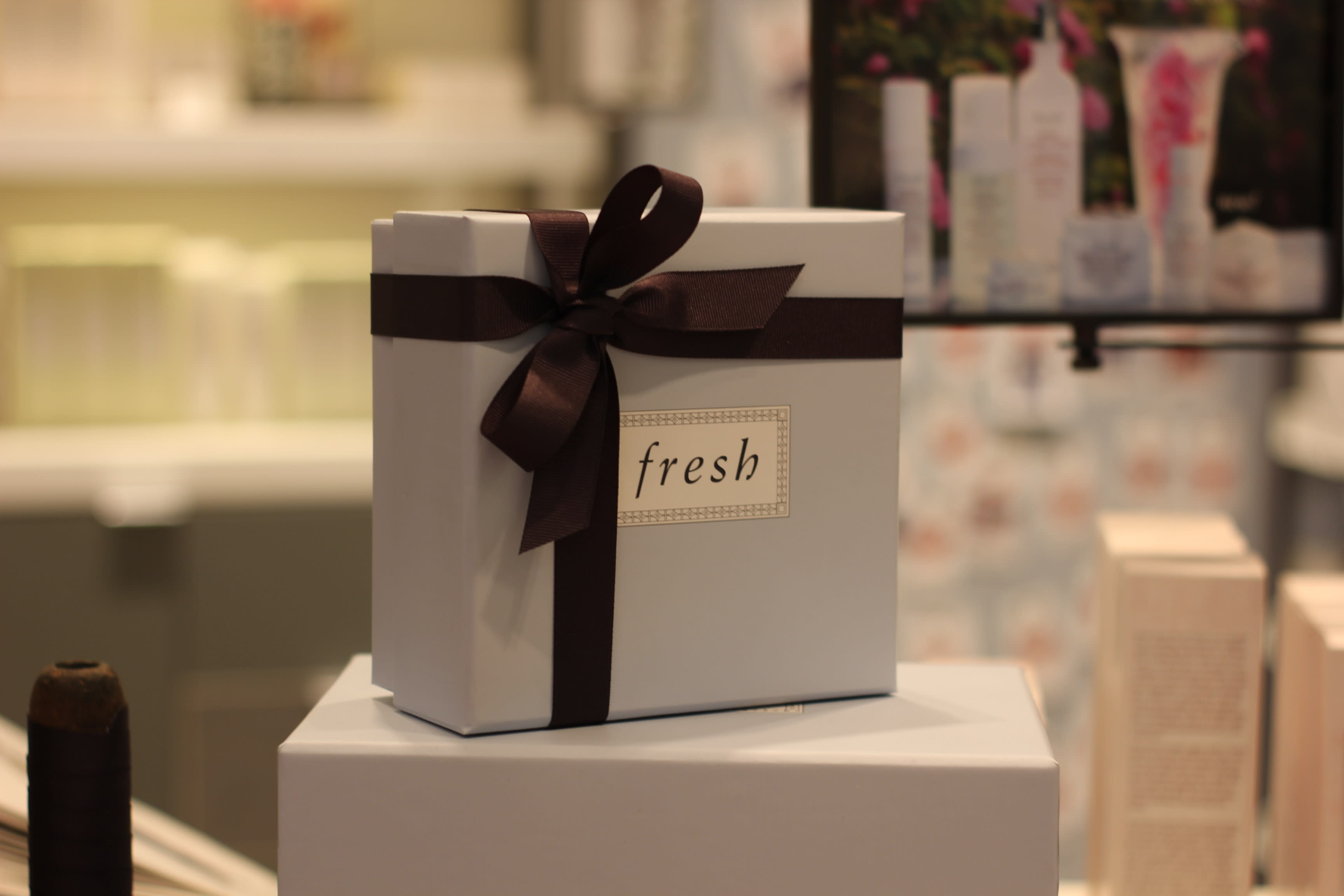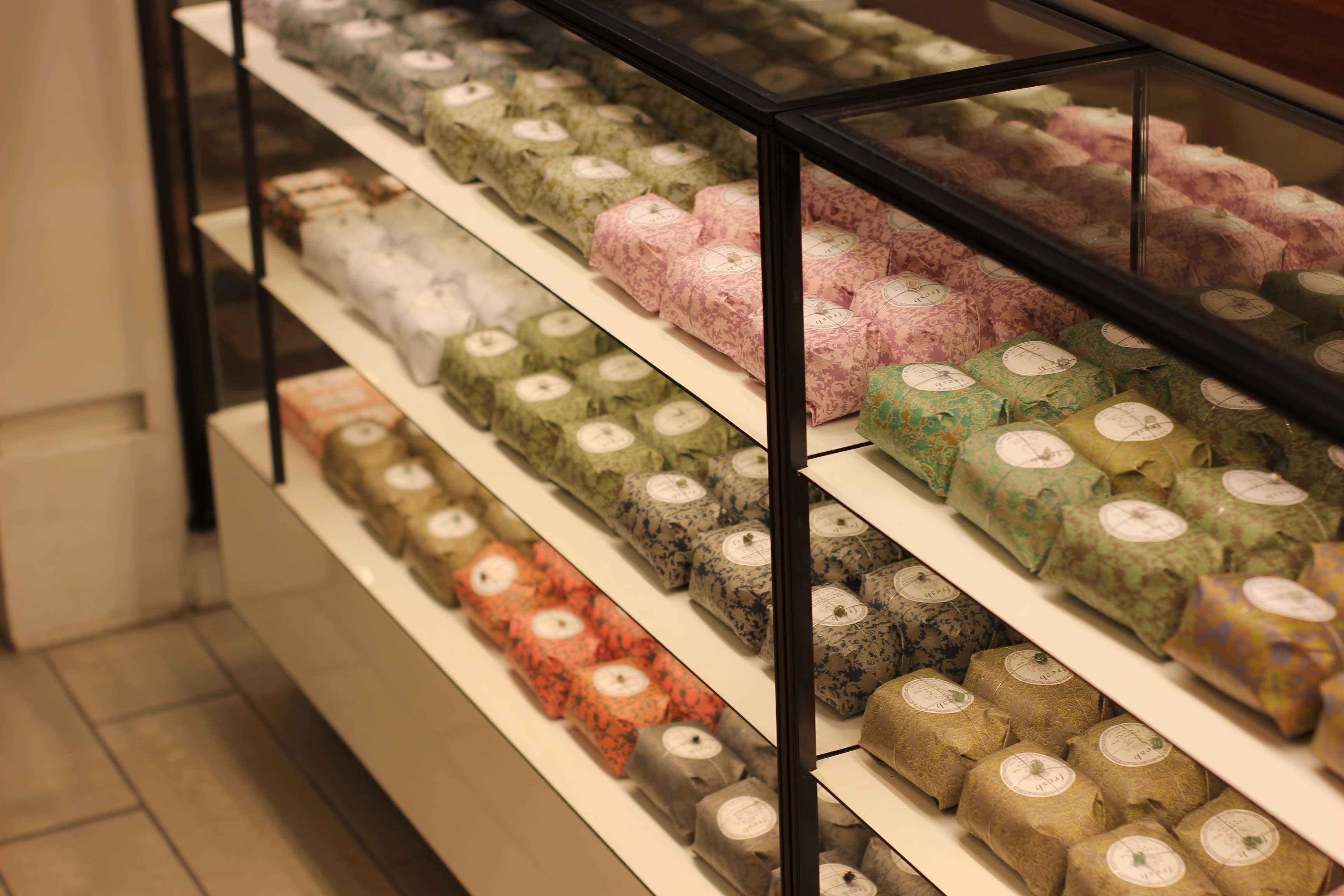 My first step into Fresh at South Coast Plaza and I was completely entranced by the fragrant scents and airy, yet quaint feeling of the storefront space. As apart of a travel essentials series highlighting shops throughout SCP, Fresh is our first feature and has all of the products you would need to take care of and maintain healthy, glowing skin while on vacation in Irvine or surrounding cities.
South Coast Plaza and the shops in this series are great places to stop in if you're already traveling in OC and looking to add to your vacation wardrobe or to add to your beauty/skincare regiment. 
I was greeted by sales consultant Kerry who showed me around Fresh and gathered the must-have skincare items for traveling. These essentials are also great for day to day use, made of natural ingredients and yummy scents, are for men and women, as well as suitable for all skin types. 
You'll want your travel skincare arsenal to include products that will sun protect, cleanse, detox, hydrate & moisturize, and refresh & soothe.  
The travel essentials from Fresh include the Umbrian Clay Mask and or Rose Face Mask; The Soy Face Cleanser; The Rose Floral Toner; The Sugar Sport Treatment Sunscreen and or Sugar Lip Treatment Sunscreen. Some products can be used alone or in conjunction with each other.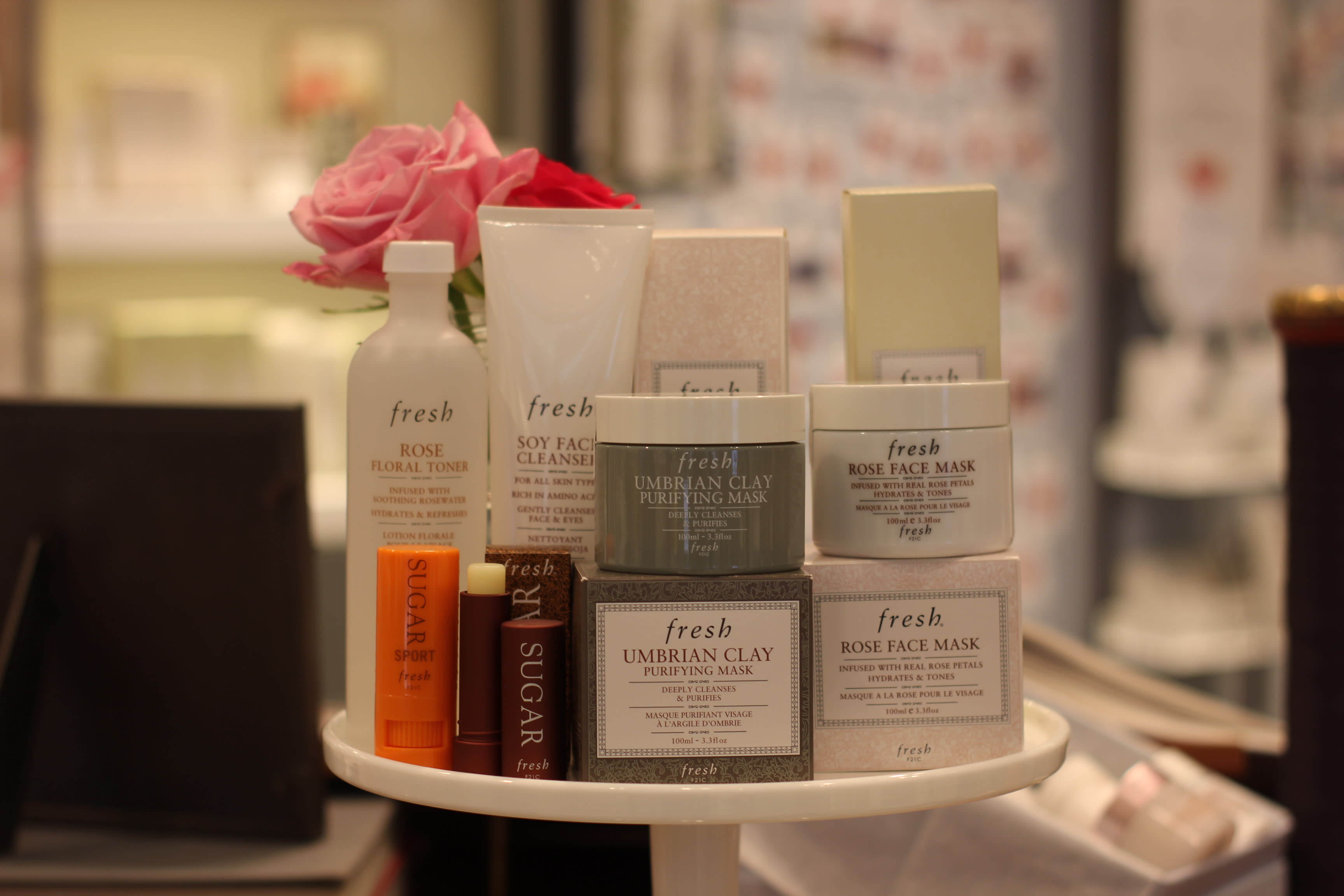 Right off the bat, this cleanser needs to come home with me. Kerry noted that I don't need to add water to lather it up, it is meant to be applied dry and massaged on your face until it lathers then add water to continue massaging and rinse off. It is an extra-gentle cleanser and also serves as a makeup remover so it's eye-area friendly! 
Use this to eliminate day to day impurities without stripping your skin of moisture; this is a particularly good product for sensitive skin but works well for all skin types. Who doesn't want glowing, soft skin?! What I like is that this cleanser is a no brainer and the cleanser I need to be taking with me on all vacations.  
The cleanser is packed with amino acid-rich soy proteins which help maintain elasticity and healthy skin; rosewater for calming and balancing; cucumber extract to soothe skin; and borage seed oil to nourish.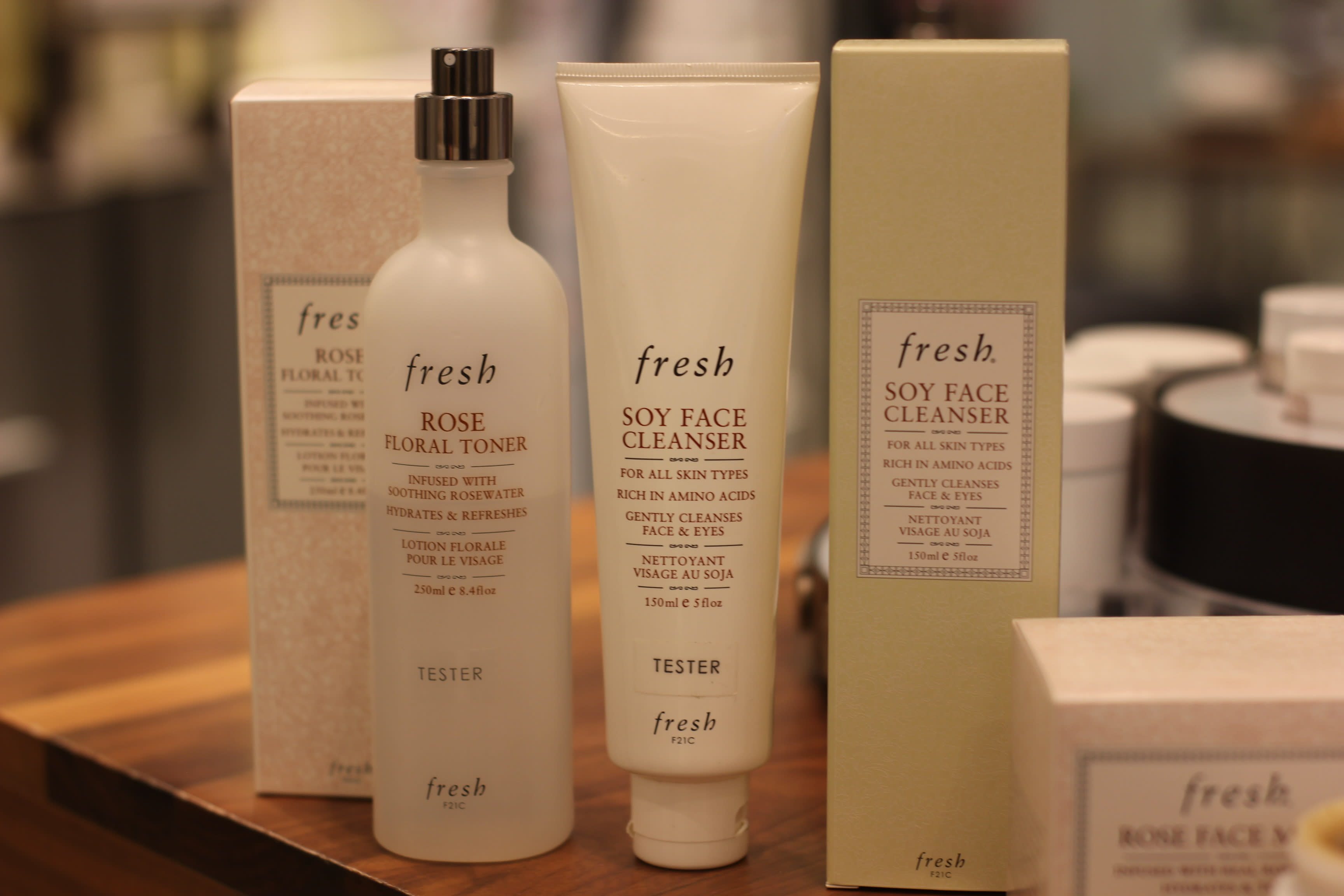 After being in the heat, whether poolside at the hotel, sunbathing on a sandy beach, or taking a stroll down the boardwalk; all I want is a refreshing mist on my face for a cooling and hydrating effect. This Rose Floral Toner is an alcohol-free toner that not only re-hydrates your skin throughout the day, but also has significant moisturizing and skin-soothing properties (not to mention it also has a nice natural aroma from the rosewater. 
Spray directly onto your face with your eyes closed or use a cotton pad to apply all over your face and neck twice and day in the morning and evening after cleansing and prior to using serums or creams. The toner can also be used to set makeup!
Sun protection is a MUST, from daily-use to vacationing, it is imperative that you protect your skin. Even if you're not out in the sun for extended periods of time, there are still moments during your day in which your skin is exposed. This newest product launch, the Sugar Sport Treatment Sunscreen SPF30, is water-resistant and meant to not only protect your skin but also moisturize and nourish it.  It's also in the brightest and cutest packaging and is a handy-dandy size which is perfect for on-the-go and traveling. 
The sunscreen is a balm that is applied to your face, lips and eye area; Kerry applied it to my hand, therefore I'm sure you can use it for at least your arms if you would like, but you may prefer a lotion instead for your body so it's more efficient to apply than a balm (they, unfortunately, do not currently produce a body sunscreen, hopefully, it will be another new product launch in the near future).
Kerry said she applied it to her face and after being out in the sun for 2 hours, did not see any redness, irritation or sunburn (except for a small area near her hairline in which she forgot to apply sunscreen), and her skin usually burns very easily. 
Hands down, you need to protect your skin; this sunscreen is made up of sugar, a natural humectant known to prevent moisture loss; avocado oil, a moisturizing and emollient oil that contains vitamins D and E; meadowfoam and black currant seed oils to help moisturize; grapeseed oil to smooth and soften and is rich in antioxidants to protect from damaging free radicals; and you receive SPF 30 protection. Kerry emphasized that this is a great product to apply onto kids' faces because it's no fuss!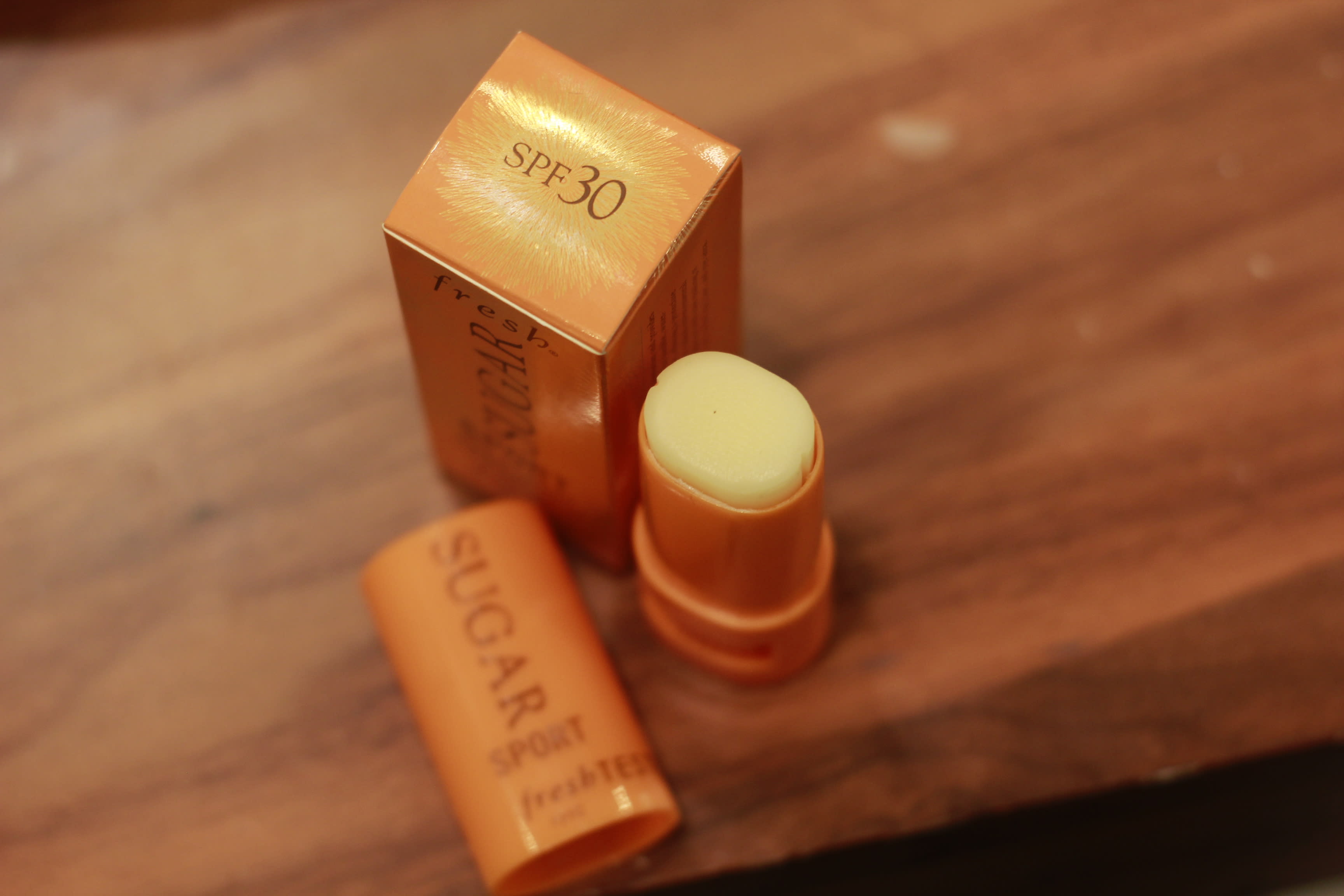 If you already have you sunscreen regimen on lock-down, have you thought about sun protection for your lips? Either way, it's good to give your lips some extra love; and you can do so with Fresh's Sugar Lip Treatment which has SPF15. 
From the very popular Sugar Lip Care line, this Sugar Lip Treatment is Fresh's best-seller. You'll not only protect your lips but also sooth and significantly moisturize. The lip treatment has been proven to keeps lips soft and supple for 6 hours.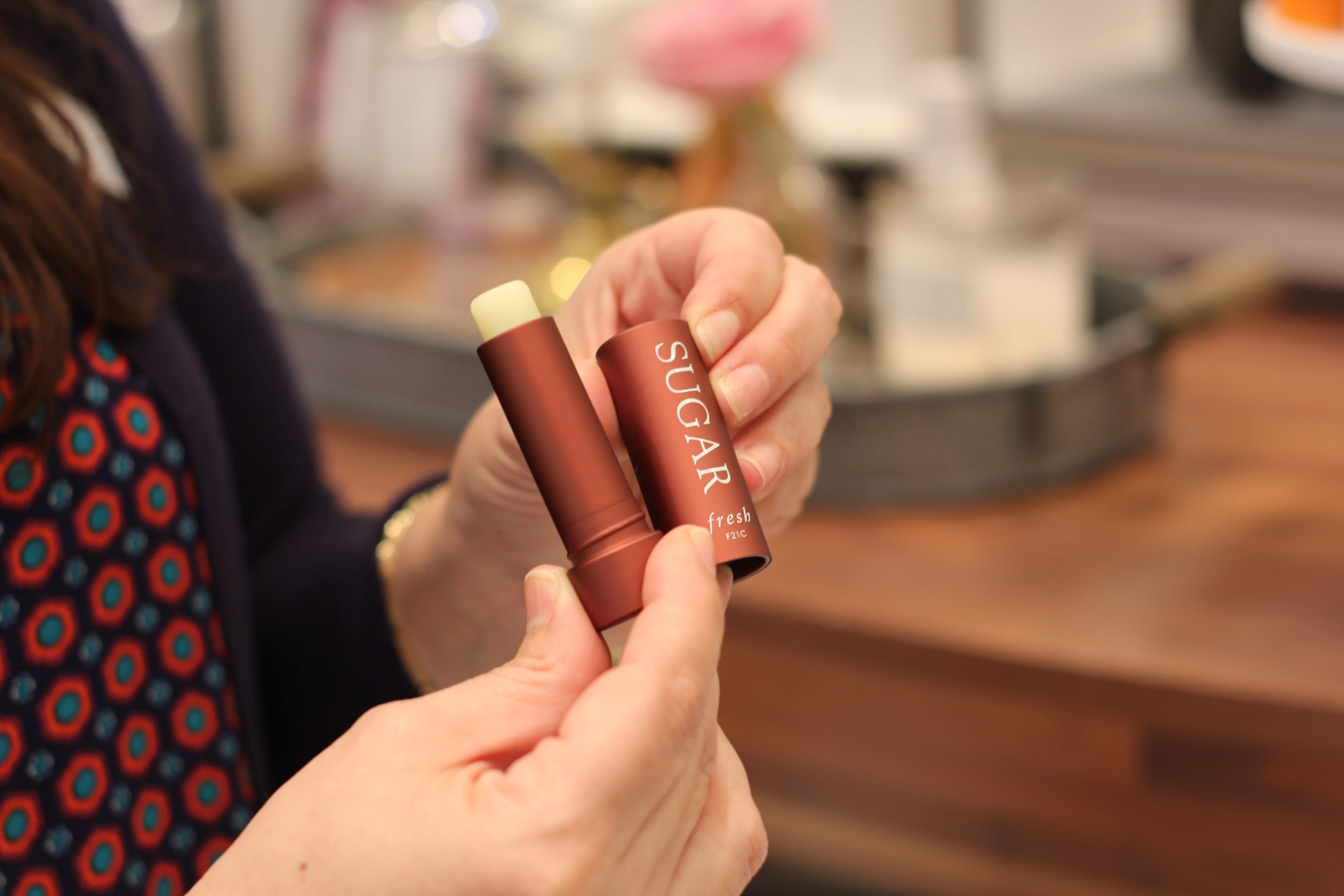 This is your ultimate detox mask. I usually stay away from clay masks as it can get too messy for me and be too thick of a consistency. This clay mask is magic; Kerry used the included mini spatula to apply the mask onto my skin, they rubbed it out until it was a thin layer (a little goes a long way). The mask did not seem thick on my skin at all and actually felt quite refreshing. It takes about 3-5 minutes to dry, then you rinse. You can also use the mask as a deep cleanser and apply it to damp skin then rinse. 
Kerry mentioned that this is THE perfect mask to use while traveling to really cleanse and purify your skin after being on a plane or just around the elements and you want your skin to be able to breathe as well as have a smoother complexion! The mask minimizes pores and can also be used as a spot treatment to assist in minimizing imperfections. 
Within this classy mask; the Umbrian clay has high-mineral content to balance and clarify the complexion; the sandalwood oil acts as astringent properties and helps calm skin, and chamomile and lavender water are known for their soothing properties. And it does NOT dry our your skin.
The mask can be used alone or applied first, then followed by the Rose Face Mask for a boost of hydration and to tone your skin. Additionally, if you are not the face mask type, but you would like to experience the umbrian clay benefits; you can try the Umbrian Clay Purifying Facial Toner.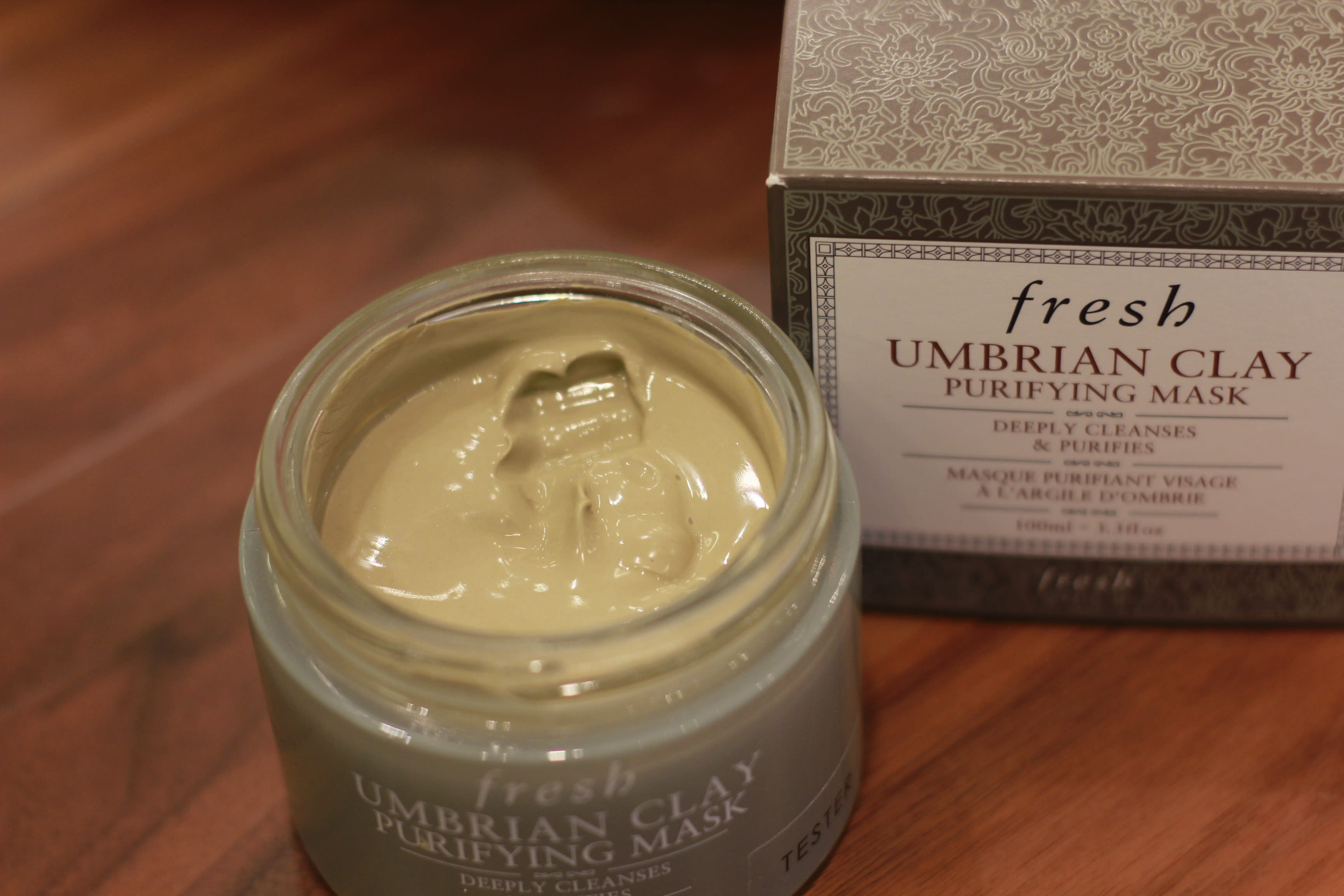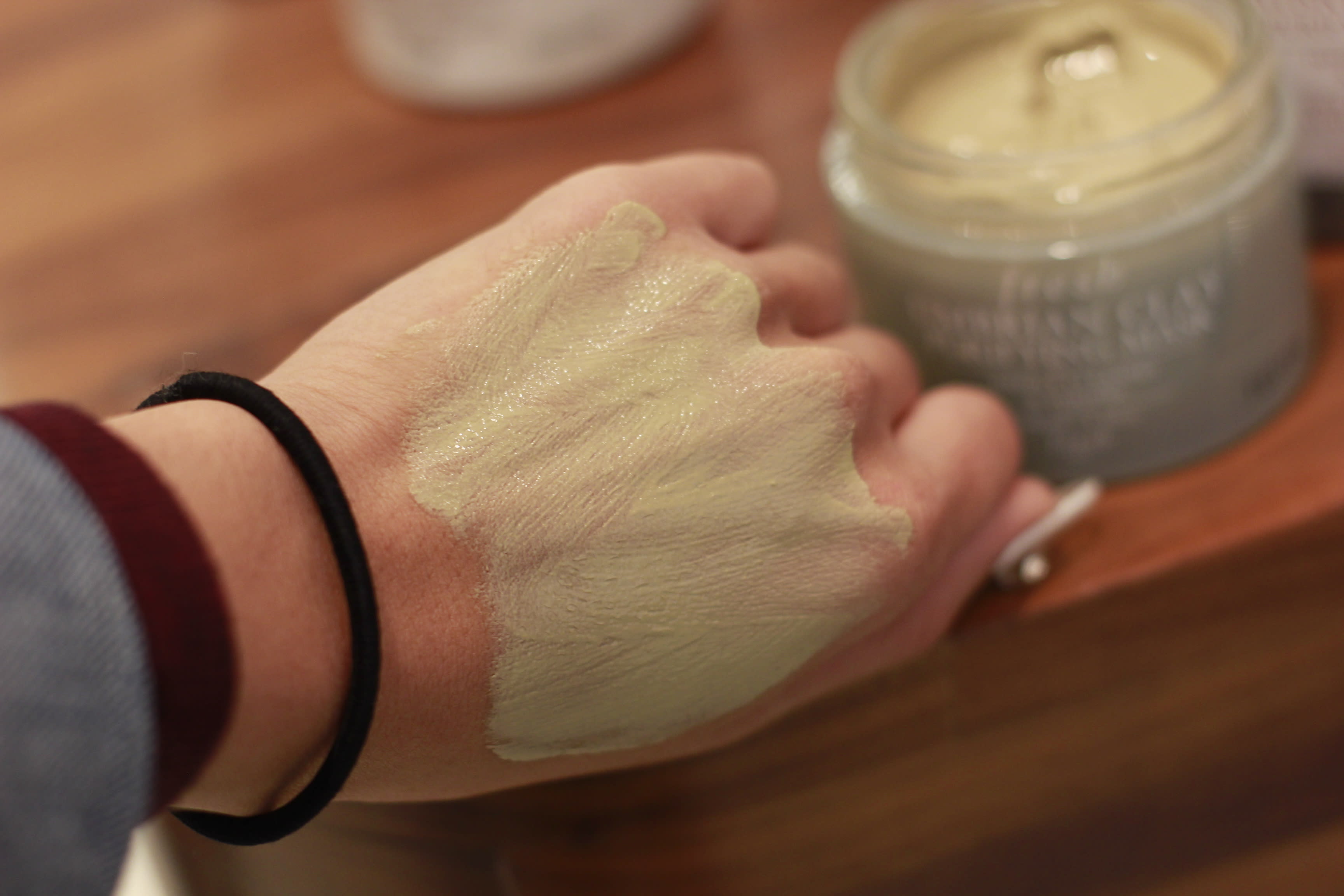 If you want your skin to be hydrated, nourished and look as radiant as ever, the rose face mask is the way to go. At first glance it looks like a jam/jelly and when you smell it; it has the most beautiful scent of roses and that's because it is infused with real rose petals and pure rosewater.
This mask is also made up of antioxidant-rich green tea to brighten and protect skin; Porphyridium cruentum, a "smart" algae, delivers optimum moisture; and cucumber extract and aloe gel (which is how you get that gel-consistency) that soothes skin and has an immediate cooling effect on the skin, which I mentioned to Kerry because I could feel the mask cooling right as she applied it onto my skin. 
A little bit of this mask also goes a long way, and I'm interested to experience how my skin would look after using both masks together as Kerry had suggested so you get an all-around, encompassing treatment for your face. If you want to use the rose face mask by itself, apply to moist, damp skin and leave on for 5-10 minutes, then rinse. 
This mask is great for post-pool or day at the beach to calm the skin after being exposed to the sun. This is also fitting for if you didn't reapply your sunscreen and have a little bit of redness or a sunburn, as the aloe in the mask will be quite soothing for your skin.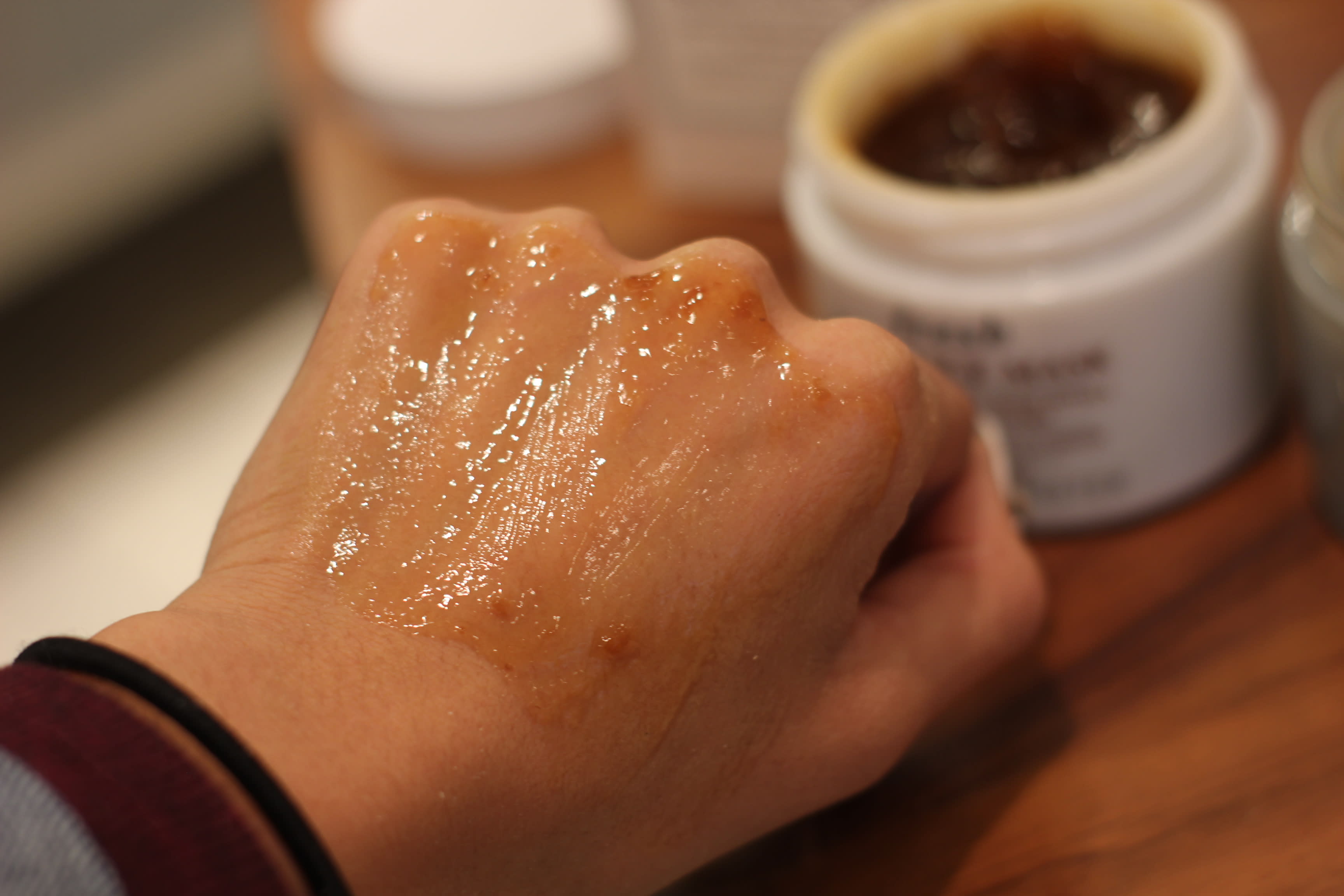 And that's the roundup of travel must-faves from Fresh at South Coast Plaza. Come into Fresh, and meet Kerry and the wonderful staff, who will be so amazing to work with to assist you in finding the best product(s) for any skincare challenges, or treating yourself or gifting others with luxurious bath products and fragrances. There's a wide selection of yummy soaps, bodycare, haircare, candles, fragrances, and more (I hear a hotel room spa night in the works). They even gift wrap, and it is the most minimalistic yet exquisite packaging I've ever laid eyes upon. 
Fresh | South Coast Plaza
3333 Bristol St, Costa Mesa, CA 92626
Phone:(714) 549-7086
1st floor, on the Bloomingdales side and facing the carousel.
Stay tuned for the rest of the travel essentials series in which I will showcase women's and men's fashion as well as swimwear and accessories right from South Coast Plaza stores. 
Happy Traveling and Shopping!
Amanda | Feast.Fashion.Faves