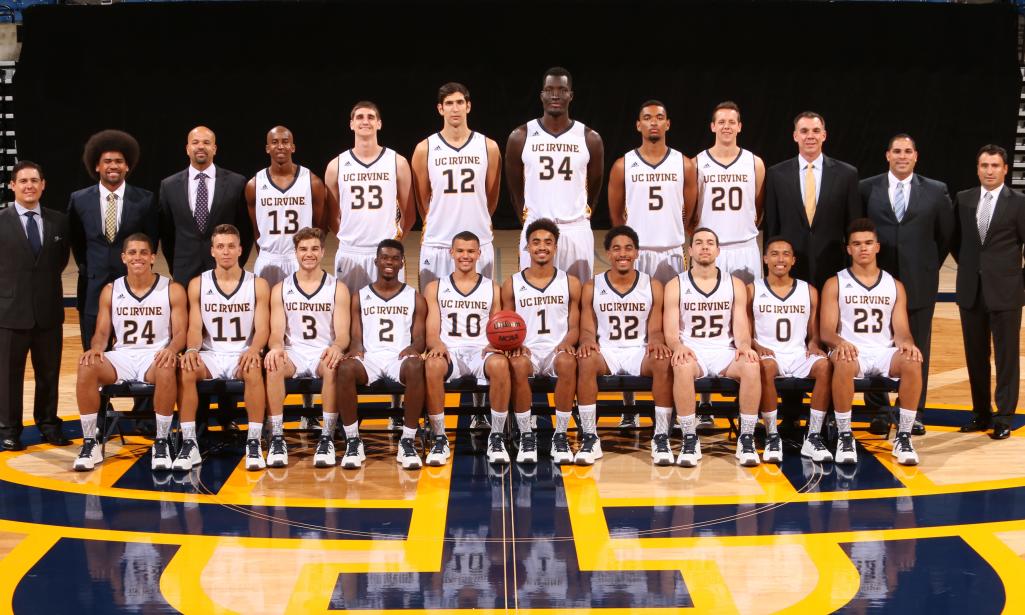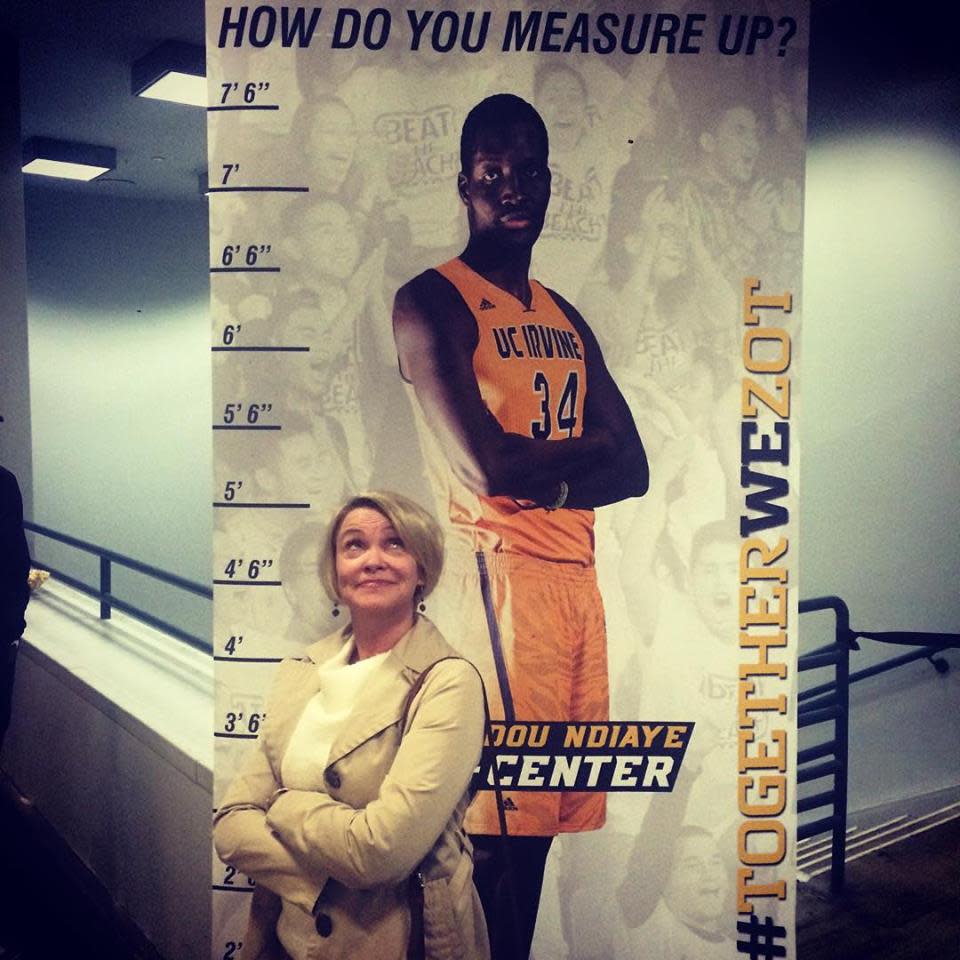 The City of Irvine is known for its ground-breaking Master Planned community, its world-class,  high-tech corporate park, and even its thousands of acres of protected, open spaces.
But did you know that it also has a championship, Division I college basketball team right in its own backyard?
The UC Irvine Men's Basketball Team is fresh from winning the Big West Conference in 2015 and is well on its way to repeating in 2016.
Not only did the Anteaters make it to the NCAA March Madness Tournament for the first time in school history last year, but they nearly defeated three-time national champion Louisville in the second round. 
In other words, when it comes to the UCI Men's basketball team, things are looking up.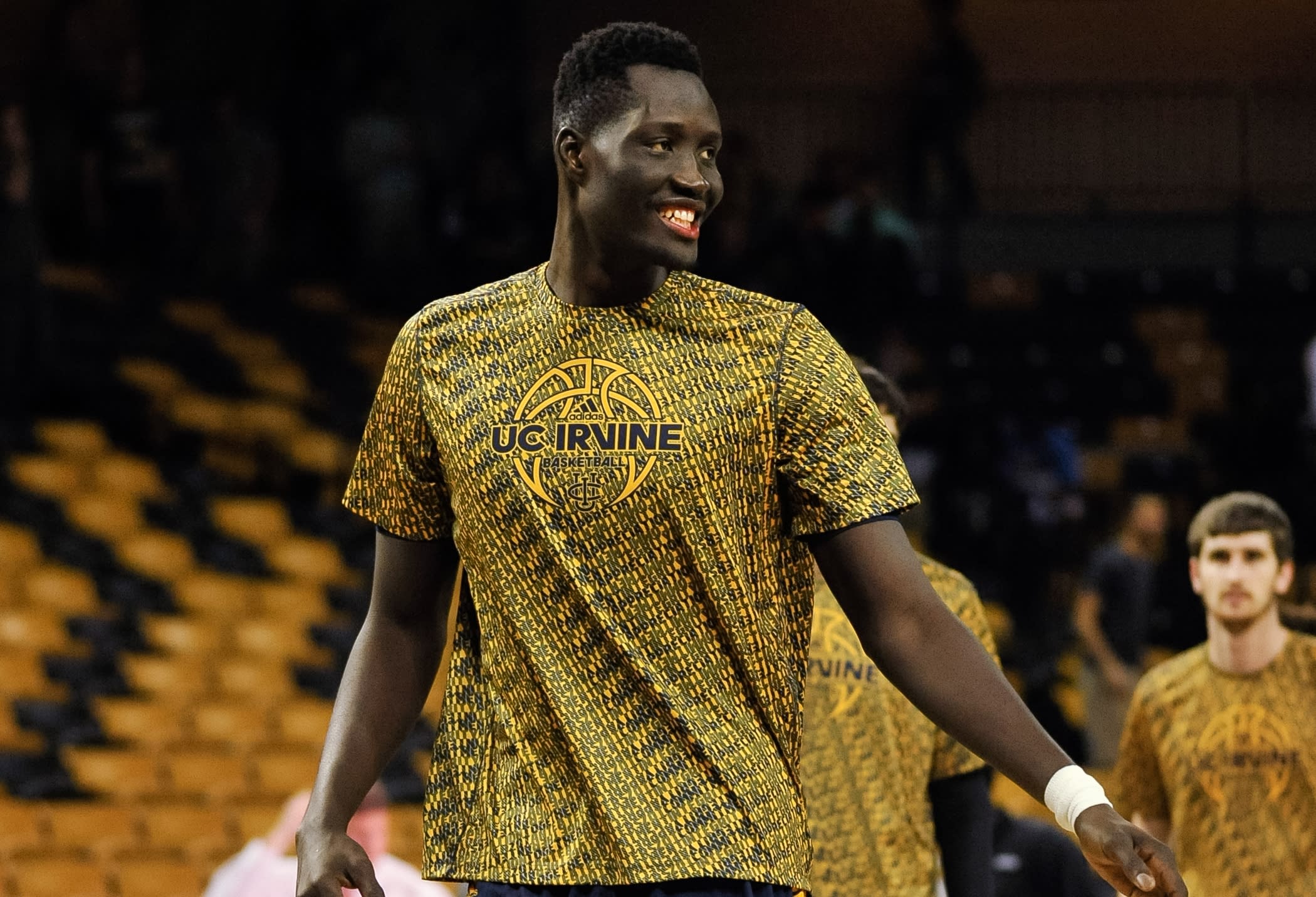 (Photo Credit: Jason Roberts)
It would be easy to say that the Anteaters owe their recent success to the arrival of Mamdou Ndiaye. Obviously, the 7'6" junior from Dakar, Senegal stands out in a crowd. His fellow teammates insist that he's just as nice as he is tall. 
"He's a 7'6" Teddy Bear," said former teammate Daman Starring. "He wouldn't hurt a fly and he genuinely cares about people."
But on the court, the Teddy Bear has earned a serious reputation as a fierce competitor. After shooting 70.7 percent from the field as a freshman, he also earned the Big West Conference Defensive Player of The Year award for a season in which he made 25 straight field-goals in a six-game span from Jan. 2-25, just one field goal shy of the national record.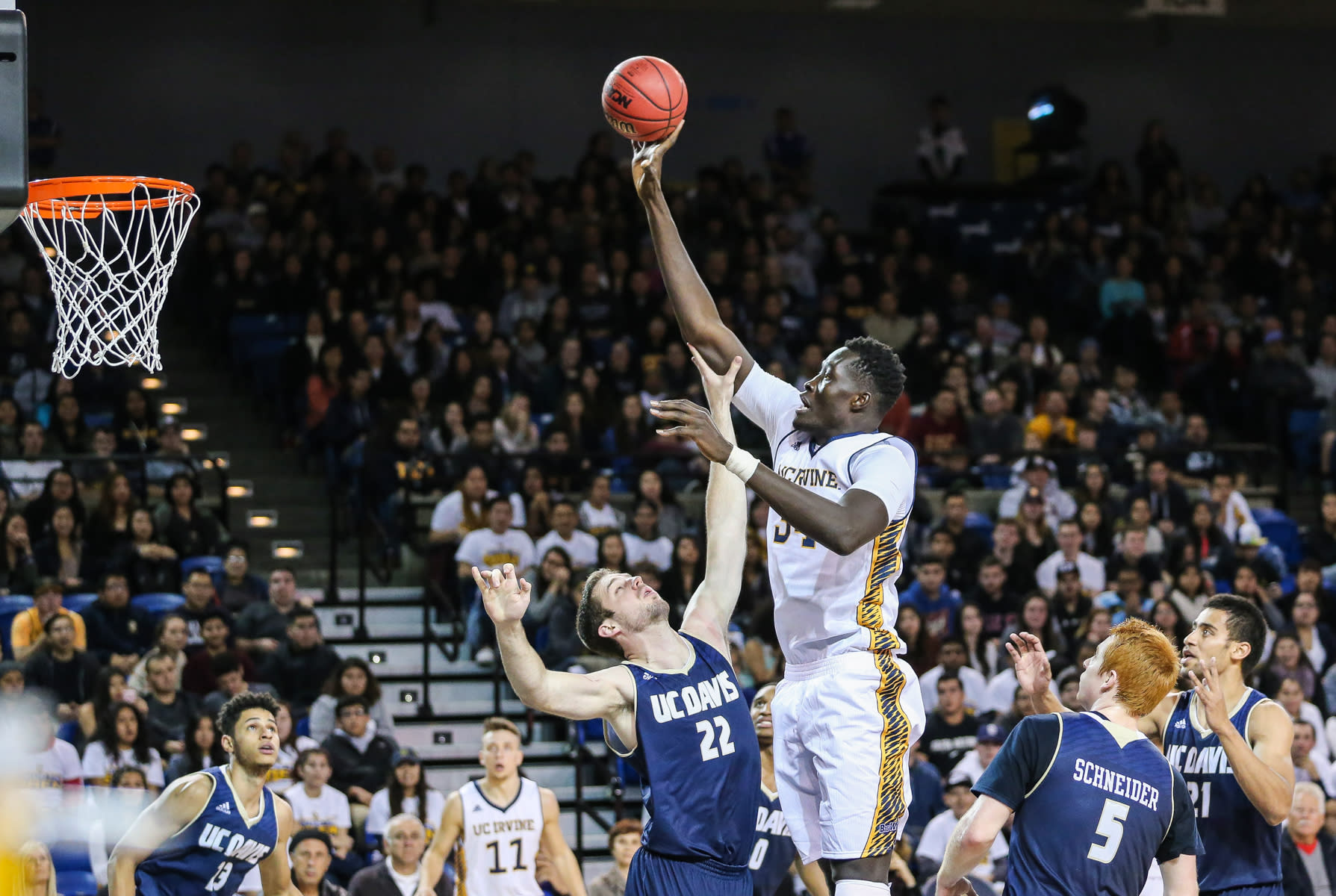 (photo credit: Duke Burchell)
This season, Mamdou Ndiaye leads a veteran team that is getting accustomed to success. Ten returning players, including Luke Wilson, Alex Young and Mike Best, round out a squad that brings post-season tournament experience to this year's campaign.
Games at The Bren Center are electric, filled with students and Anteater Pride. For local Irvine residents, it's a chance to see fast-action, competitive collegiate basketball right here in our own hometown. 
(photo credit: Duke Burchell) 
There's still a chance to jump on the Anteater bandwagon this season...
Remaining Home Games:
Saturday, January 30th      UC Santa Barbara(7pm)                  
Saturday, February 13th      Cal State University at Northridge(7pm)
Saturday, February 20th      Hawaii(7pm)                               
Wednesday, February 24th      Long Beach State(7pm)
Thursday, March 3rd      Cal Poly SLO(8:30pm)
You can also tune in to KUCI 88.9 FM to hear the radio broadcast of each game.
Click here to find out about tickets to remaining home games.