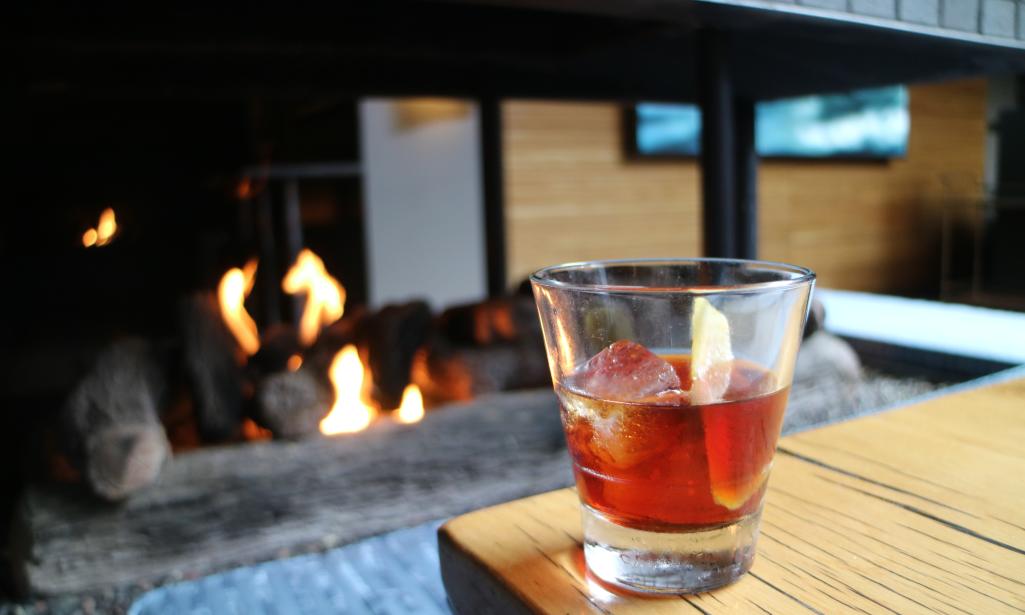 Mesa Lounge in Costa Mesa is serving up a unique dining experience for guests. Every Tuesday, the restaurant hosts a Chef's Table dinner inspired by a singer or music group. The menu is specially created and curated by Mesa's chef, Niki Starr; last month, I had the pleasure of getting to attend a Chef's Table dinner highlighting Frank Sinatra. 
As Ol' Blue Eyes' music played throughout the restaurant, my friend and I enjoyed a pre-fixe four course dinner, with a cocktail pairing for each dish. My favorite part about the dinner was getting to taste chef Niki Starr's creations, as each dish has a unique and innovative twist on French culinary classics. I also liked how she kicked up the presentation aspect a bit by serving a couple of the dishes tableside. 
"For the Frank Sinatra dinner, I was inspired by the very first kitchen I worked in: French 75 in Laguna Beach. It seemed like every time I would walk through the dining room with red velvet booths, dim lighting, and an old school fine dining feel, Frank would be playing through the speakers, giving the restaurant even more of a classic and romantic feel.
This is a homage of sorts to my time at French 75 -- classic french dishes, paired with the timeless voice of Frank Sinatra." - Chef Niki Starr (source 100 Eats)

Frank Sinatra Menu
1st Course:
French Onion Soup, Short Rib, Puff Pastry
Cocktail Pairing: DO I WORRY - Bourbon, Lucano, Cio Ciaro, Sarsaparilla, Bitters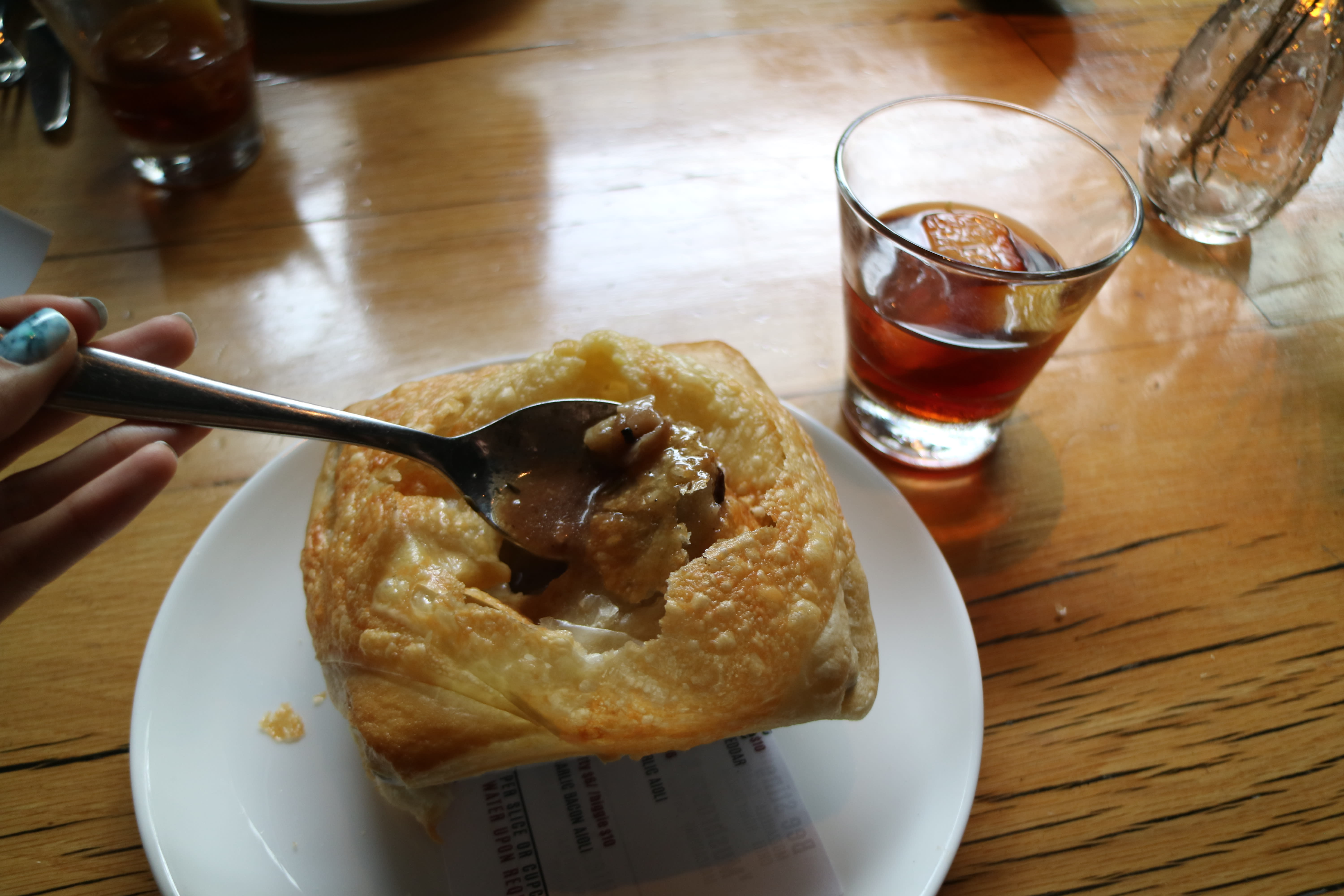 2nd Course:
Foie Tourchon, Pickled Cherry Compote, Måche, Onion Ring Maldon Salt served with Rustic Loaf
Cocktail Pairing: POOR YOU - Reposado, Aperitif, Heering, Citrus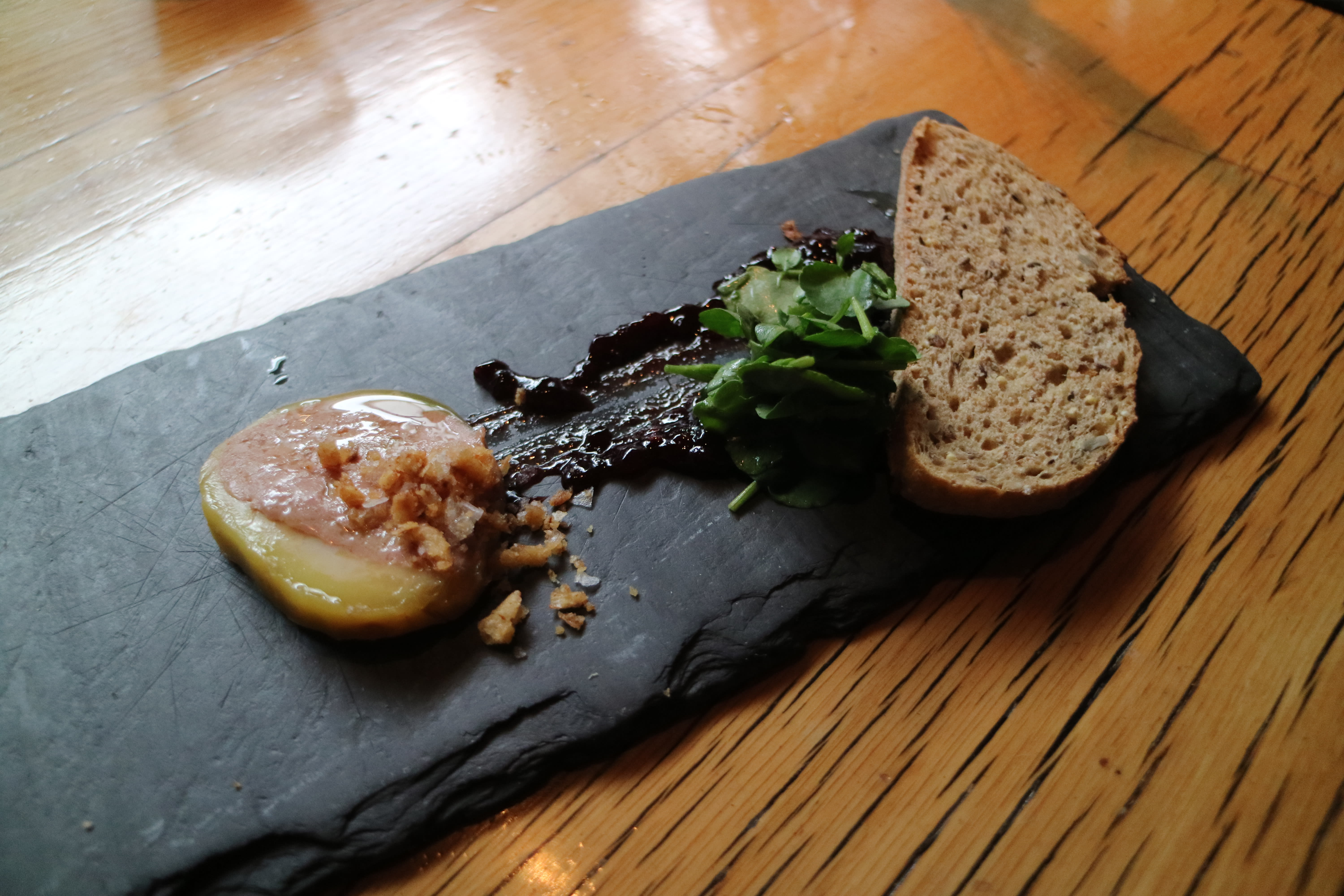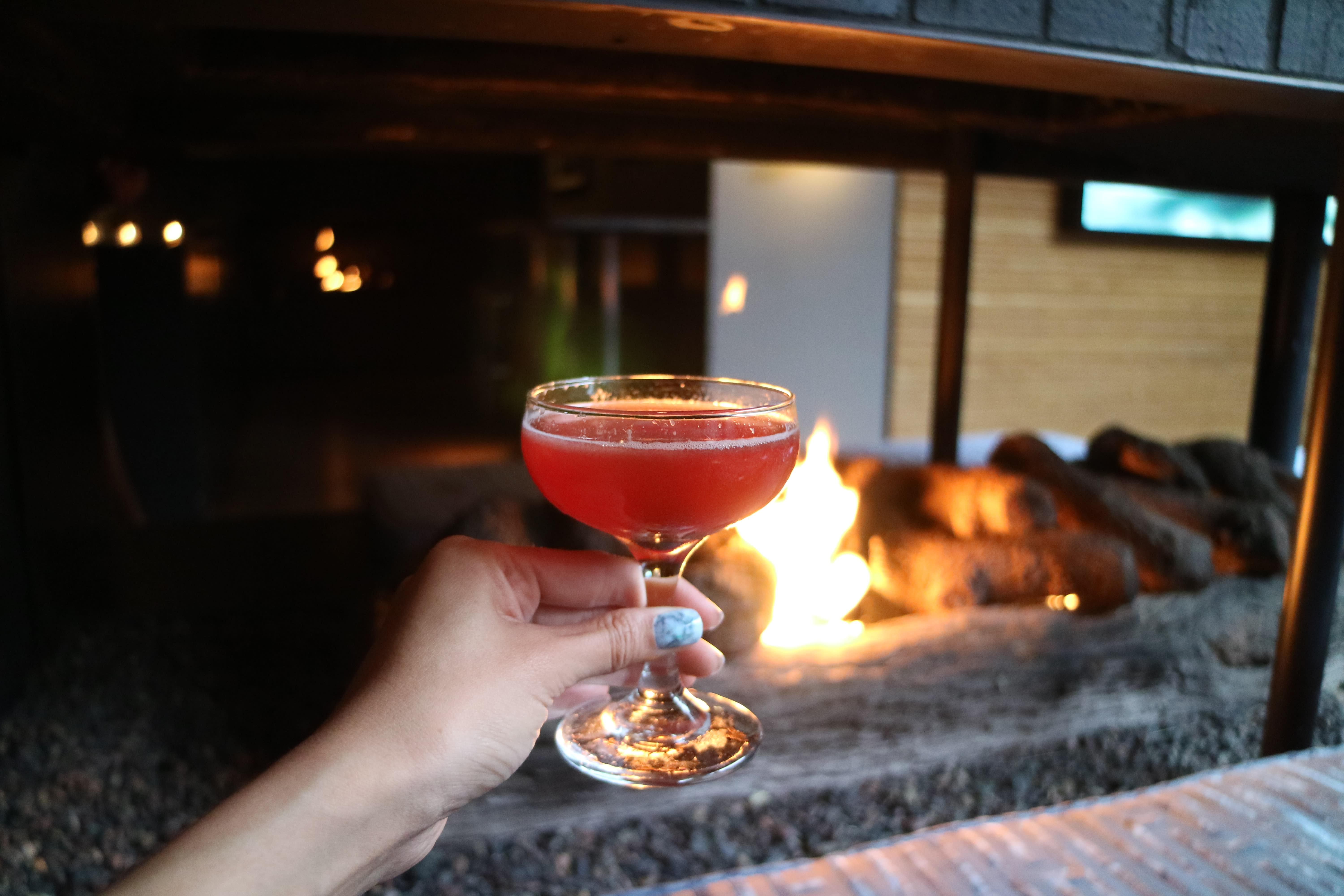 3rd Course:
Coq Au Vin served with Cauliflower Puree (Prepared Tableside)
Cocktail Pairing: SOME OTHER TIME - Gin, Cava, Jasmine, Honey, Lemon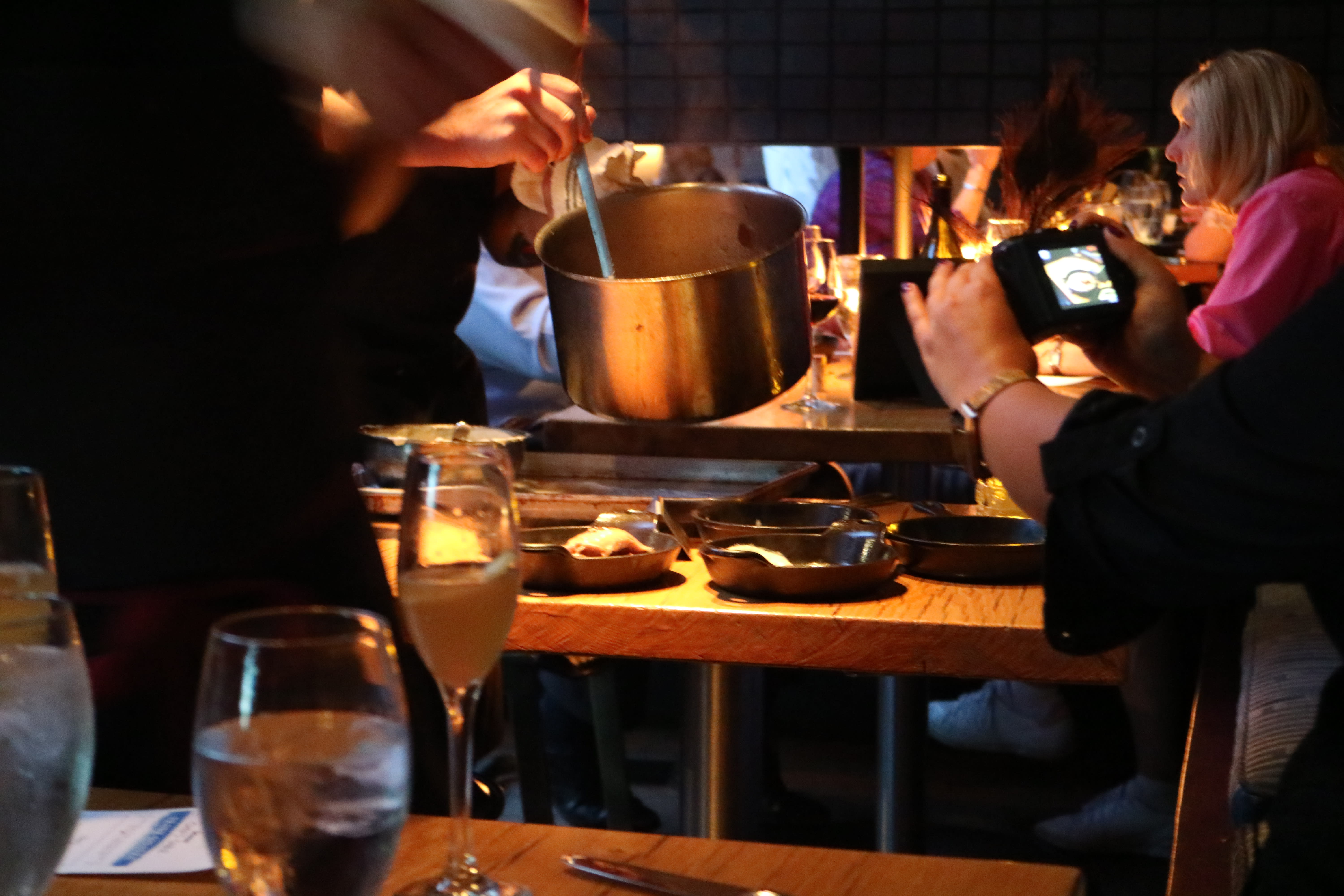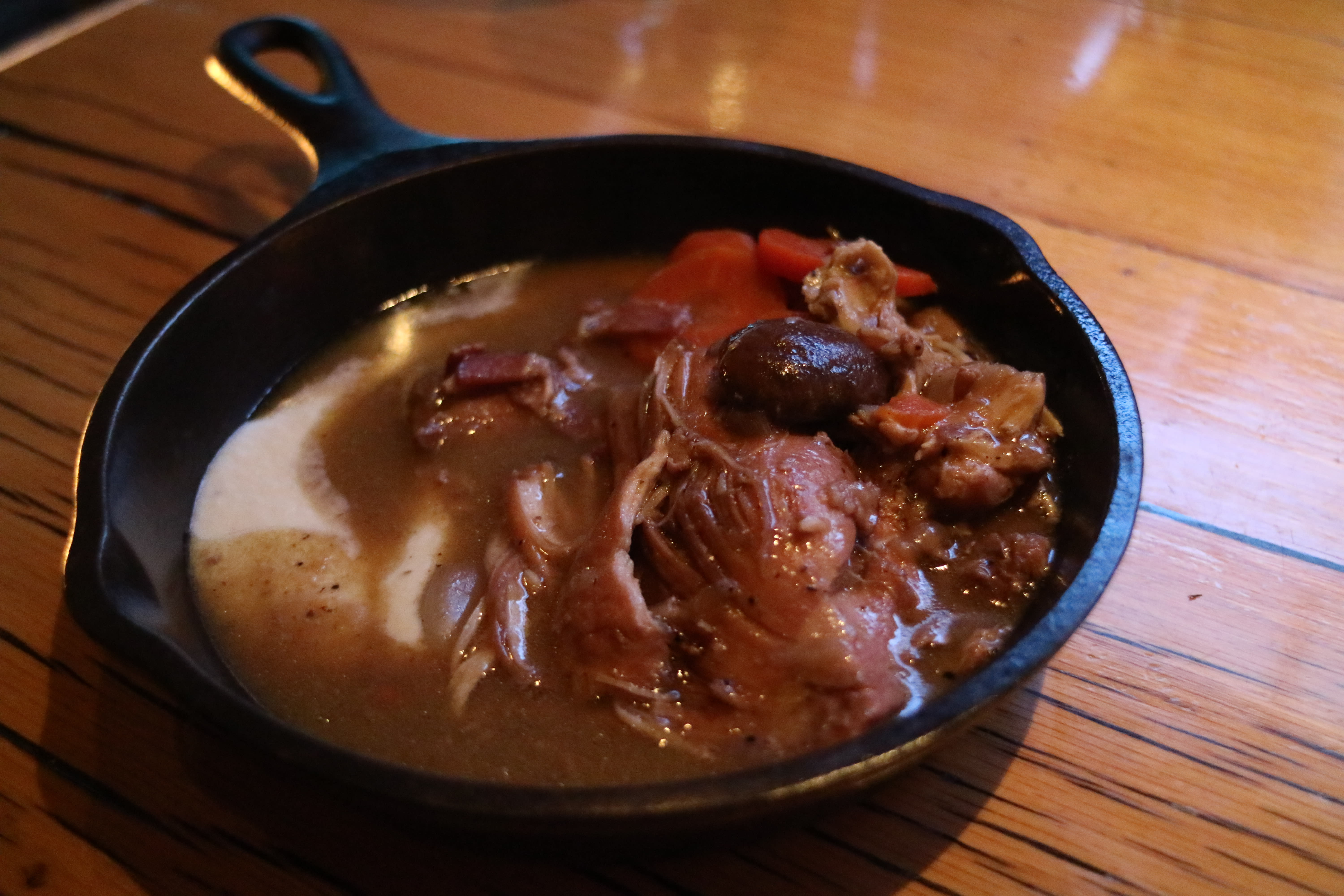 4th Course:
Chocolate Soufflé, Hot Chocolate Ganache, Chantilly Cream (Prepared Tableside)
Cocktail Pairing: GOODBYE LOVER, GOODBYE - Vermouth, Fernet, Irish whisky, Coffee, Egg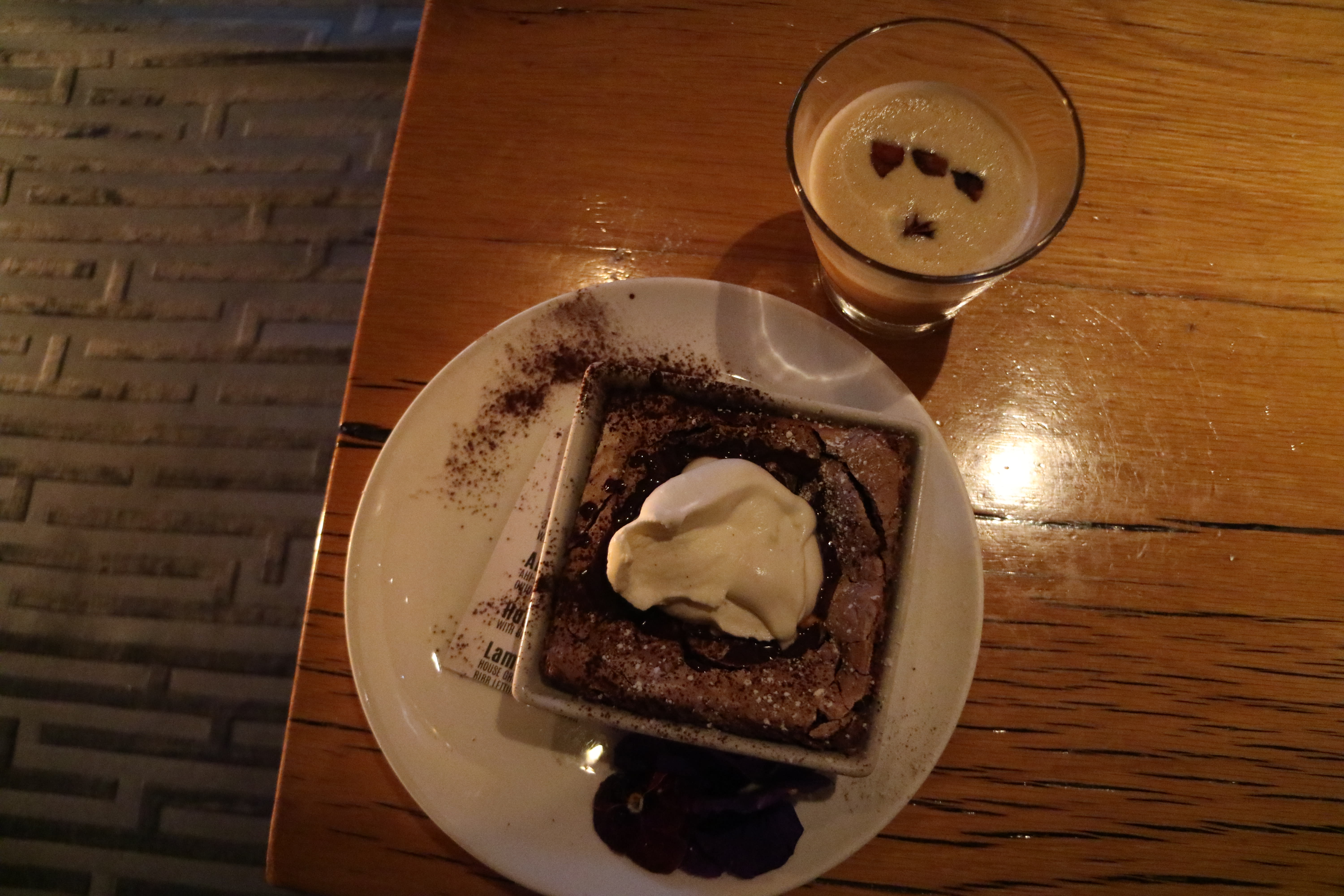 The month of April came to a close with the Frank Sinatra Dinner, for May, the Tuesday dinners are inspired by Talking Heads and the month of June will highlight Florence and The Machine. For the foodies out there or if you're looking for a unique dining experience, the Chef's Table dinner at Mesa is a must. Check out the Chef's Table dinners and other events here.

MESA LOUNGE
725 Baker St, Costa Mesa CA 92626
Phone: 714-557-6700
Chef's Table Dinner
$60/person +$25 drink pairings
Seatings at 6pm and 8pm
Mesa is located a few minutes from Irvine and is best known for it's nightlife offerings.
Happy Eating!
Amanda