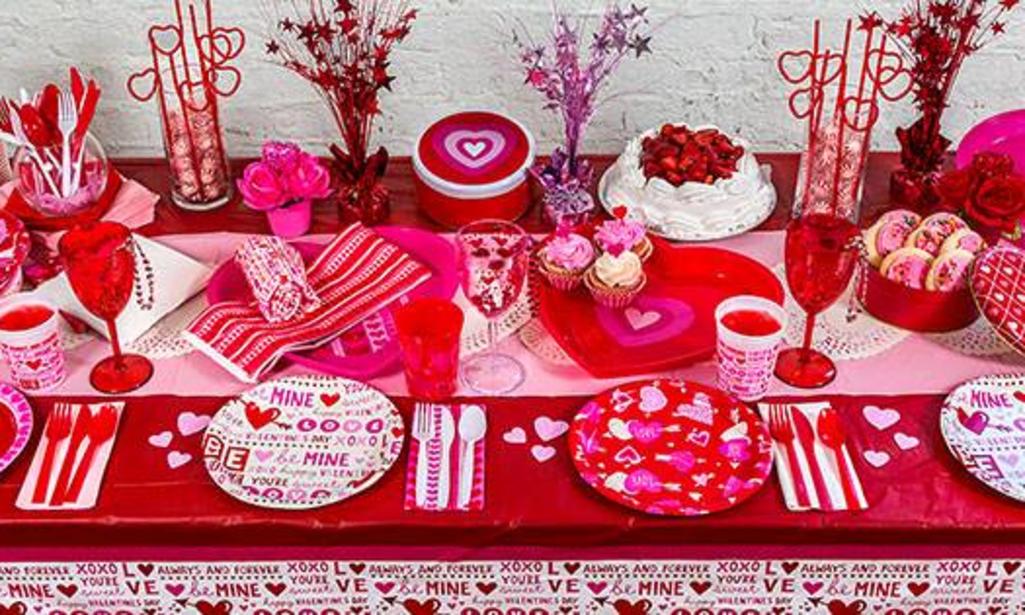 It starts with the Valentine cards, then the candy, then decorations and mailboxes and such. Before you know it, you've spent much more than you would have liked on yet another holiday; whether for yourself, your kids or an event you're hosting, here are three stores in and around Irvine that provide a plethora of Valentine's Day-themed goodies and craft supplies at surprisingly affordable prices!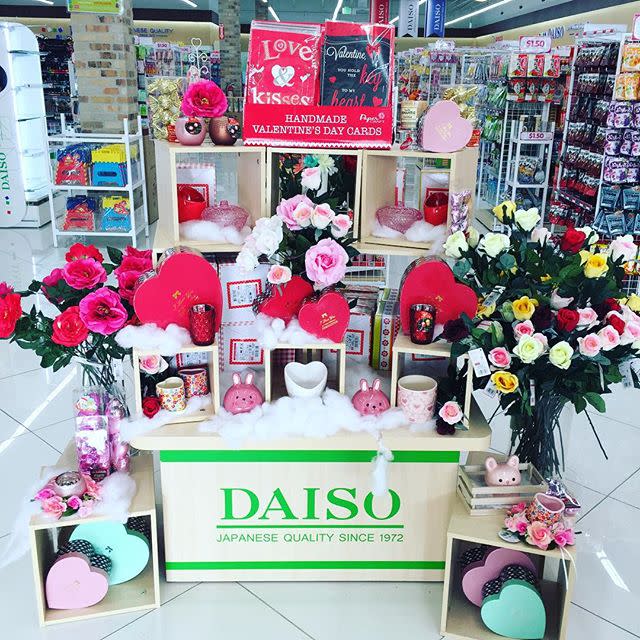 Daiso Japan
14280 Culver Dr
Ste A
Irvine, CA 92604
(949) 786-1302 
I didn't realize that Daiso Japan stores were so in tune with the US holidays. I always knew Daiso to be filled with all sorts of housewares; decor; paper, art and organizer goods; school and beauty supplies; and a plethora of other nifty things that make life easier, and usually have some kind of cute factor to it. They also have a great stash of imported Japanese candies, snacks and drinks. The best part is everything, well almost everything in the store is $1.50 unless otherwise marked. The most I've paid for a marked item is $6, but that is usually rare. This past Halloween, I walked into a Daiso and noticed that the entire front of the store was filled with any and all things Halloween; decorations, costumes, dog costumes, more decorations, you name it! Subsequently, decked out for Christmas, Hannukah, and NYE as well; and now Valentine's Day. This past week, I stopped in a found an array of Valentine cards, gift boxes, candy, decor, and gifts. I snatched up heart printed washi (paper) tape and card stock to create my own Valentine cards. I have no doubt that once you have found everything you need for Valentine's Day (and without breaking the bank), you'll stray into the other aisles. *Image via Daiso Japan USA.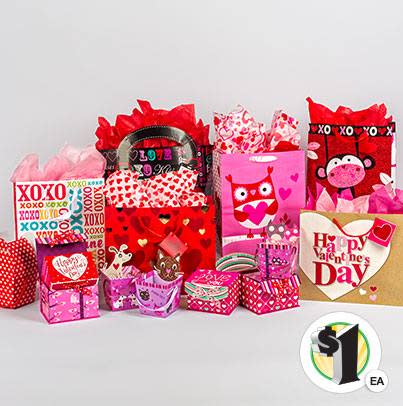 Dollar Tree Store 
Find the Nearest Location Here
If you're looking to entertain, The Dollar Tree Store is your place! They have a wide selection of party goods, decor, candy as well as gifts such as mugs, toys, plushie. Everything in this store is $1 or less each! Wow! Now that's savings right there! I always stop in for holiday goods as well as office and party supplies. This past summer, my friend and I hosted a summer birthday BBQ and purchased most of our supplies at the Dollar Tree! I love stopping in here to grab greeting cards which are yes, $1 each (so I stock up on cards for many occasions), and sometimes cards are two for $1. *Images and header image via Dollar Tree.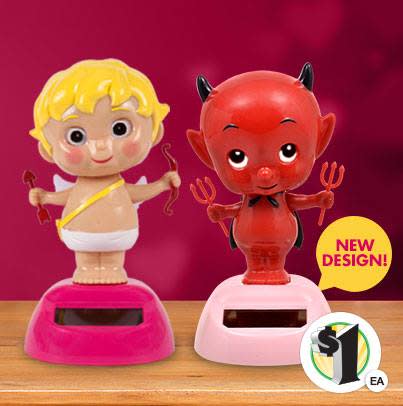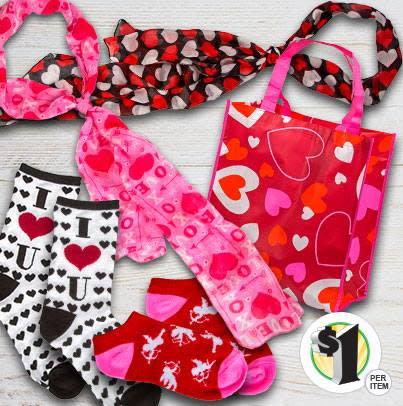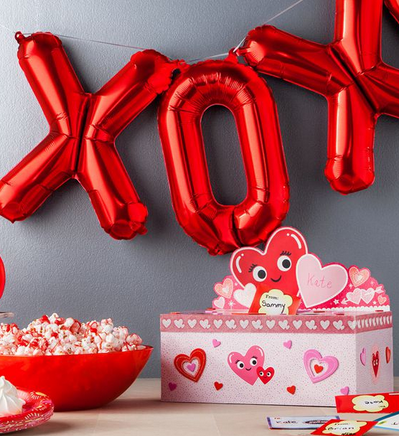 Target Dollar Section
Find the Nearest Location Here or Shop Online
I shopped at Target for specific items that I wanted for Valentine's Day. For example, I had been seeing this letter balloon garland that I knew I had to have, and would probably have trouble finding something similar at other stores so I purchased this one. Target has a surprising array of holiday and fun items in their dollar section at the front of the store. A week ago I found valentine mailboxes, colored glass bottles and craft items. Yesterday the section was filled to the brim with popular and novelty Valentine candies and heart-shaped chocolate boxes. When shopping in this section I usually only see a handful of items that are $1 each, but it's great to find the unique holiday-inspired items at a more affordable price (usually around $3 each). Target also has an expansive Valentine's Day section towards the back of the store where you will find an even wider selection of candy. A Valentine's Day craft-oriented section sits near the greeting cards and party supply aisles. I found plastic 3D hearts that I purchased gold stickers to turn the hearts into conversation hearts like the candy. *Image via Target.