Thursday Februrary 19, 2015 marked the new year and beginning of Spring on the Lunar Calendar in which many around the world will celebrate by enjoying lots of food, cultural performances, firecracker displays and more with friends and family through this weekend. If your looking to join in on the fun this weekend, here are a few places hosting Lunar New Year events:
IRVINE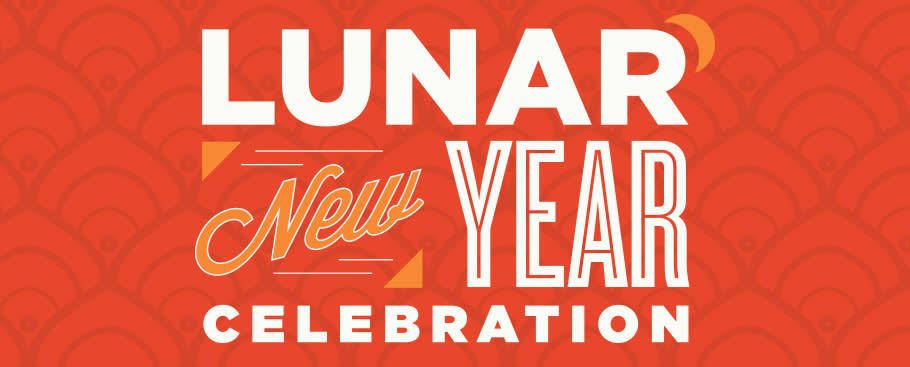 Great Park Neighborhoods
Pavilion Park Terrace
194 Compass
Irvine, CA 92618
February 21, 2015 11am - 4pm
Lunar New Year celebration will take place on the Pavilion Park Terrace with something for everyone! Exotic teas, Kids arts & crafts, Floral arrangement demonstrations, Cupcakes, Traditional Chinese flute music, and a traditional lion head dance.
Pavilion Park
The very first of the Great Park Neighborhoods, Pavilion Park, is located at the northern edge of the Orange County Great Park. It adds a touch of relaxed nature to everyday life in Irvine. This neighborhood's main attraction is a large, central park shaded by majestic heritage trees. And a choice of graceful, new home collections, each inspired by classic, American Heritage architecture but designed with great flexibility for today's multigenerational families.
*Image via Great Park Neighborhoods website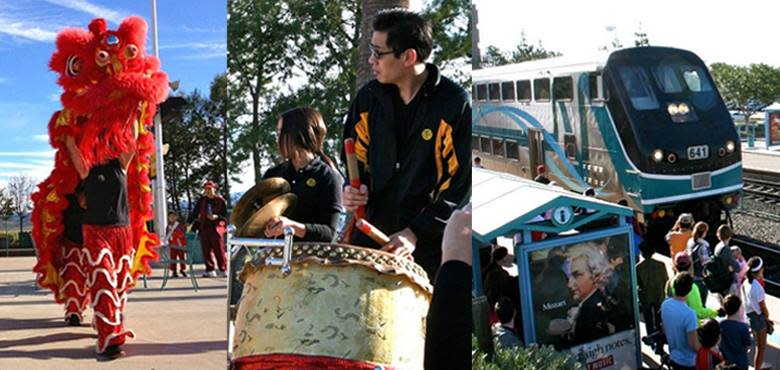 OCTA Lunar New Year Celebration
Irvine Station
15215 Barranca Parkway
Irvine, CA 92618

Saturday, February 21st
The most celebrated holiday of the year for the nearly 1.5 million people of Chinese, Korean and Vietnamese descent living in Southern California, Lunar New Year gets a big welcome in Los Angeles at the 116th  Golden Dragon Parade and Festival. Metrolink to L.A., join OCTA in Irvine for a Lunar New Year celebration. The first 100 people will receive free Metrolink tickets. (First come, first served)
OCTA will hold a pre-festival at 8 a.m. at the Irvine Station. The first 100 people will receive a free round-trip Metrolink ticket to Los Angeles. The special Lunar New Year program includes traditional Lion Dancers and a chance to win lucky red envelopes. After the fun at Irvine Station, riders will take the 9 a.m. Metrolink train to Los Angeles.
Arrive at the Irvine Metrolink Station at 8:00 a.m. Enjoy a traditional Lion Dance and enter to win Lucky Red envelopes. Bring a non-perishable food donation for Second Harvest Food Bank of Orange County to play Plinko and win a prize. 
*Image via OC Metrolink Facebook Event Page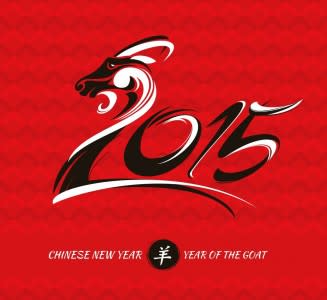 Pretend City- Celebrate Lunar New Year!
29 Hubble
Irvine, CA 92618

February 19 @ 10:00 am - 4:00 pm
Included with museum admission
Lunar New Year is an important tradition for every family to thoroughly cleanse the house, in order to sweep away any ill-fortune and to make way for good incoming luck. Enjoy some great activities to celebrate with the children:
• Smart Art: Dragon Dances are a performed during Lunar New Year's celebrations around the world. Children will enjoy making their very own dragon to make dance at home!
• Music and Movement: Lunar New Year is for celebrating and making noise. Make a traditional Chinese drum and play them while dancing to traditional Chinese music.
• Symbols in a Second: Children will enjoy learning a fable of the Zodiac Animals and finding out what animal sign they are. A special take-home sheep activity will remind them of the zodiac animal for the year.
Pretendgineers and Brain Builders, our experienced stage staff of trained early childhood and child development educators, grown-ups.
Have fun writing fortunes to each other and make fortune cookies together! "You will snuggle with your mommy tonight", "You are one smart cookie", "Being silly is the key to a happy life", Sharing with your brother will bring you great luck"!
COSTA MESA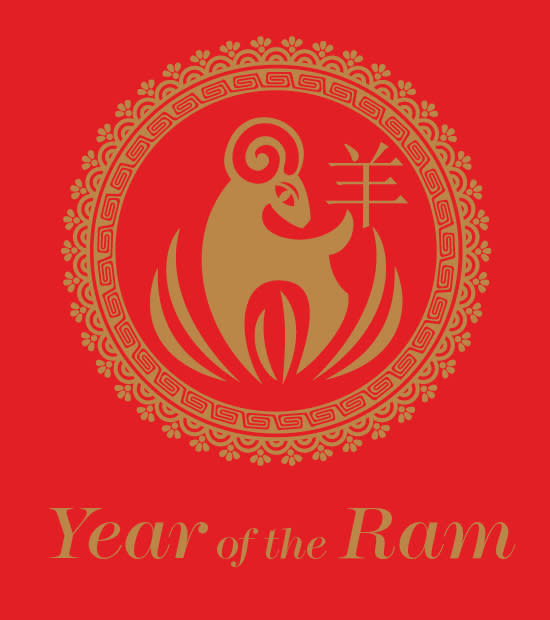 South Coast Plaza- Lunar New Year Weekend
3333 Bristol Street
Costa Mesa, CA 92626

"China's Silk Road" Xinhua Gallery Exhibit (February 12 - February 22, 2015)
"China's Silk Road," will be on display beginning February 12 through February 22 and can be enjoyed during center hours. Presented by the Xinhua Gallery and the China National Tourist Office Los Angeles, China's Silk Road is an ancient land-borne trade passage that spanned more than 4,000 kilometers in China between China and Europe since 100 BC, with Central Asia as the intermediate station. The Silk Road played a significant role in bridging eastern and western culture and promoting commercial and trade contacts.

Lunar New Year Exhibit (February 12 - February 22, 2015)
South Coast Plaza ushers in the Year of the Ram with an elaborate exhibit and exquisite floral displays. The exhibit will be surrounded by blossoming orange trees, which are a symbol of good fortune and abundant happiness. Located Level One, Jewel Court

Lunar New Year Weekend Entertainment (February 12 - February 22, 2015)Saturday, February 21, 2015
2:00pm - 5:00pm Traditional Chinese Music - Level 1, Jewel Court
2:00pm - 4:00pm Strolling Stilt Performers - Level 1, Jewel Court
Sunday, February 22, 2015
2:00pm - 5:00pm Traditional Chinese Music - Level 1, Jewel Court
2:00pm - 4:00pm Strolling Stilt Performers - Level 1, Jewel Court
*Image via SCP's Lunar New Year Event Page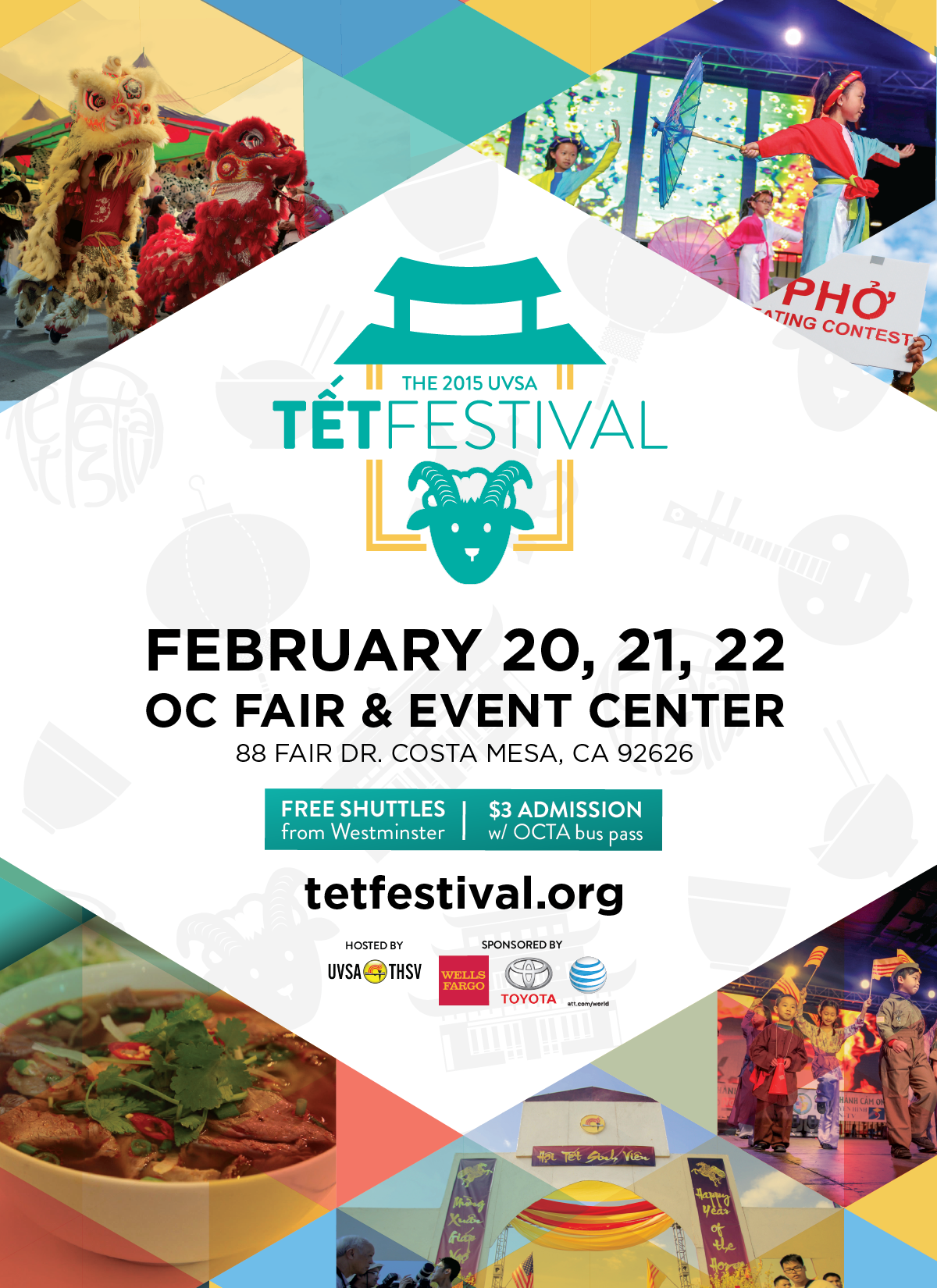 OC Fair & Event Center
88 Fair Dr., Costa Mesa, CA 92626
FRIDAY, FEB 20 / 3 PM - 10 PM
SATURDAY, FEB 21 / 10 AM - 10 PM
SUNDAY, FEB 22 / 10 AM - 9 PM
Each year, those of Vietnamese descent celebrate the coming lunar year with Tet Nguyen Dan, our most celebrated and significant holiday. It celebrates the Lunar New Year, the beginning of Spring, and a way to start fresh.
The Union of the Vietnamese Student Associations Southern California is proud and honored to annually present to the community the largest Tet Festival in the entire world. The festival attracts of over 100,000 guests annually and caters hundreds of booths in a span of a three-day weekend event. Visitors are immersed in a vibrant array of traditional foods, live entertainment, cultural displays, festive games, and spectacular firecrackers show celebrating the new year. Located in the heart of Orange County and a short drive from Los Angeles or San Diego, the Tet Festival is the best way to spend the Vietnamese New Year holiday weekend in SoCal.
*Image via Tet Festival
WESTMINSTER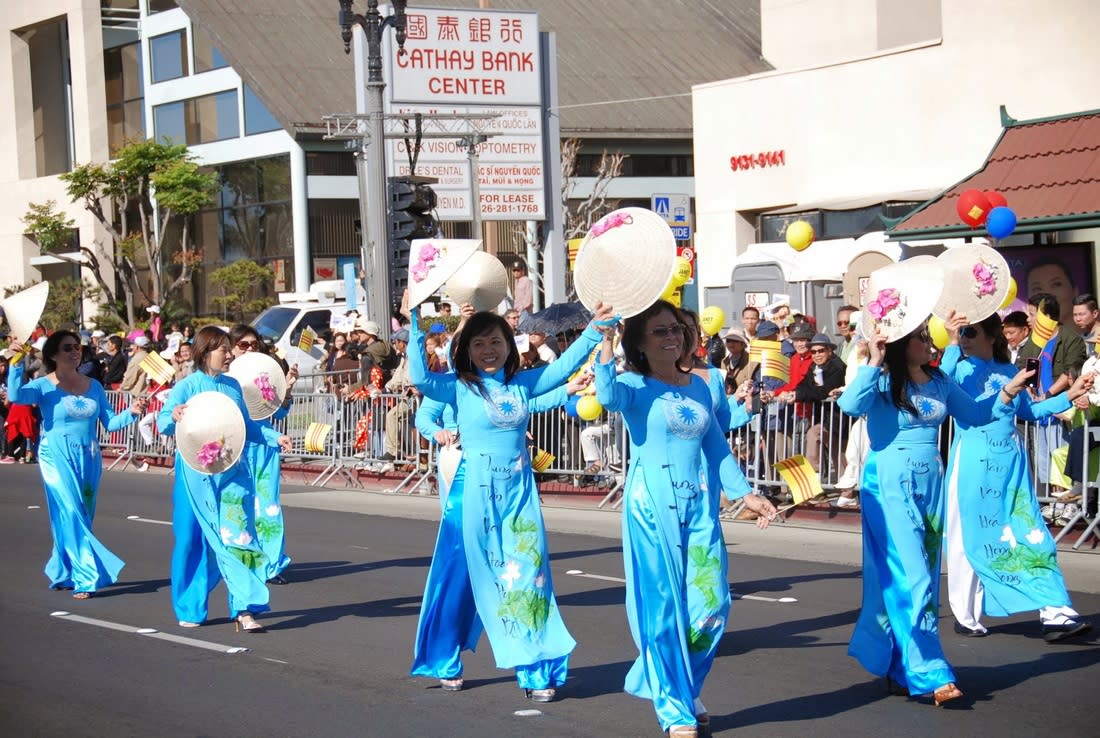 2015 Tet Parade
Saturday February 21, 9:00am
Parade begins at Bushard Street and Bolsa Avenue; the main stage is at Hanoi Plaza, 9082 Bolsa Ave.

Celebrating 40 years of Friendship Between Vietnamese-American Community of Southern California and City of Westminster
Visit Parade Details here.
*Image via parade website, see more photos here.

Asian Garden Mall Colors of Spring Festival
9200 Bolsa Ave
Westminster, CA 92683

Saturday February 21
Visit the Facebook Page for more info
*Image via Asian Garden Mall
GARDEN GROVE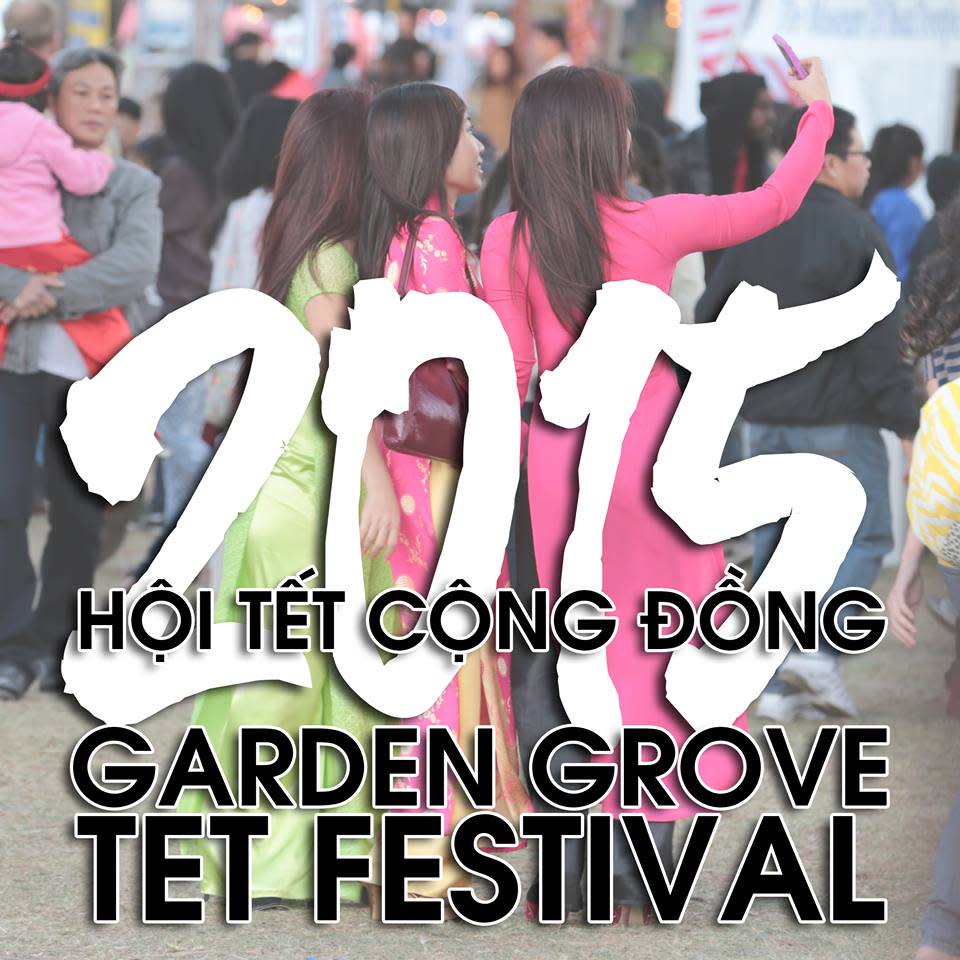 Garden Grove Tet Festival - Garden Grove Park
9301 Westminster Avenue
Garden Grove CA 92844Friday, February 20th 2015: (1:00PM - 9:30PM)
Saturday, February 21st 2015: (10:00AM - 10:00PM)
Sunday, February 22nd 2015: (10:00AM - 9:00PM)
Visit the Facebook Page for more info
*Image via event facebook page
ANAHEIM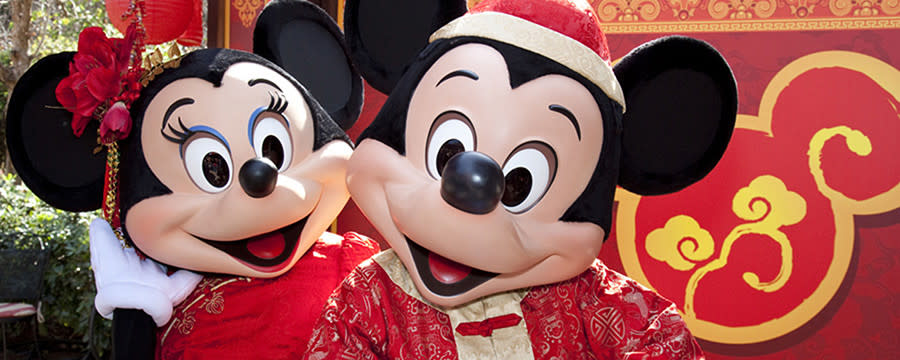 Disney California Adventure Park - Happy Lunar New Year
1313 Disneyland Drive
Anaheim, CA 92802
February 19th to 22nd
11am-5pm

Purchase Park Tickets or Use Annual Pass if Valid

Ring in the Lunar New Year with unforgettable sights, sounds and tastes at Disney California Adventure Park!
Commemorate the moment when both sun and moon begin yet another year's journey. It's a perfect opportunity to focus on family, all while offering warm wishes for a wonderful future and celebrating the occasion as well!
Some of these experiences may include:
• Exhilarating live performances
• Photo opportunities with select Disney Characters
• Stunning scenic displays
• Special event merchandise
• Limited-time food and beverages items
• Complimentary face painting

Over the course of this multicultural event, Paradise Gardens in Paradise Pier will be decked out in celebratory décor and a diverse variety of continental colors.
Stroll along walkways where awe-inspiring ornamental lanterns have been woven into the walls for all to enjoy. Then, marvel as you feast your eyes upon banners and signs high in the sky-each presented in English, Chinese, Korean and Vietnamese, wishing one and all a Happy Lunar New Year!

No matter who you choose to visit with, be sure to catch an impressive array of authentic performers. And be on the lookout for a few familiar Disney Characters too, dressed in their best and ready to take part in all the fun.
Festive Food and Beverage Options
Throughout select areas of the park, treat your senses to many of the festive food and beverages choices available-including:
• Pork Bao - Steamed bao filled with pork and served with sweet chili sauce
• Year of the Wood Ram - Shaped sourdough bread
• Almond Cookies
• Ginger Milk Tea
• Tsing Tao Beer

Please note: Events, experiences and offerings are subject to change without notice.
*Image via Disneyland Event Website