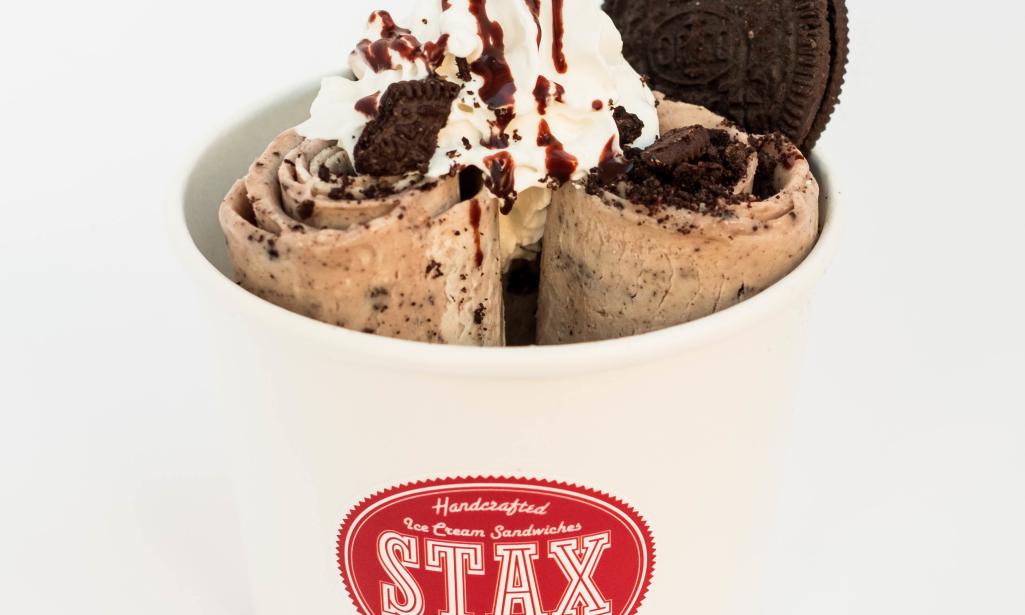 By Ashley Burnett
From ice cream to waffles to boba, Irvine has a ton of dessert options for anyone with a sweet tooth. If you're interested in exploring all of the city's desserts, we've put together a selection of some of the best. Read on for where to find some sweet treats in the city of Irvine.
85°C Bakery Cafe
One of the most popular spots for pastries and sweets in Irvine is 85°C Bakery Cafe thanks
to its ever-rotating selection, inexpensive prices and fresh quality. Every day brings something new to this bakery, whether it's a croissant, cake or roll. There's a reason lines often go out the door-and trust us, it's completely worth it.
Honeymee
Honeymee's ice cream is made with 100 percent natural honey and fresh California milk,
which is why their special sundaes taste so good. Each version is just as rich and decadent as the last, whether you order the Dear Caramel, Dear Chocolate or one of the ice cream shop's other delectable flavors.
Sweet Origin
Try some Hong Kong-style desserts at Sweet Origin, which opened its doors very recently.
Offerings on the menu include Hong Kong-style egg puffs, mango sticky rice and sago with fruits, as well as souffles and French toasts. 
Sweet Combforts
Waffle desserts are extremely trendy, so beat all your friends to the punch by heading over to Sweet Combforts (which itself is less than a month old). Ingredients include everything from circus animal cookie butter to Cinnamon Toast Crunch to cream cheese frosting. Best of all, these desserts are extremely portable so you can munch on one as you explore the rest of the city.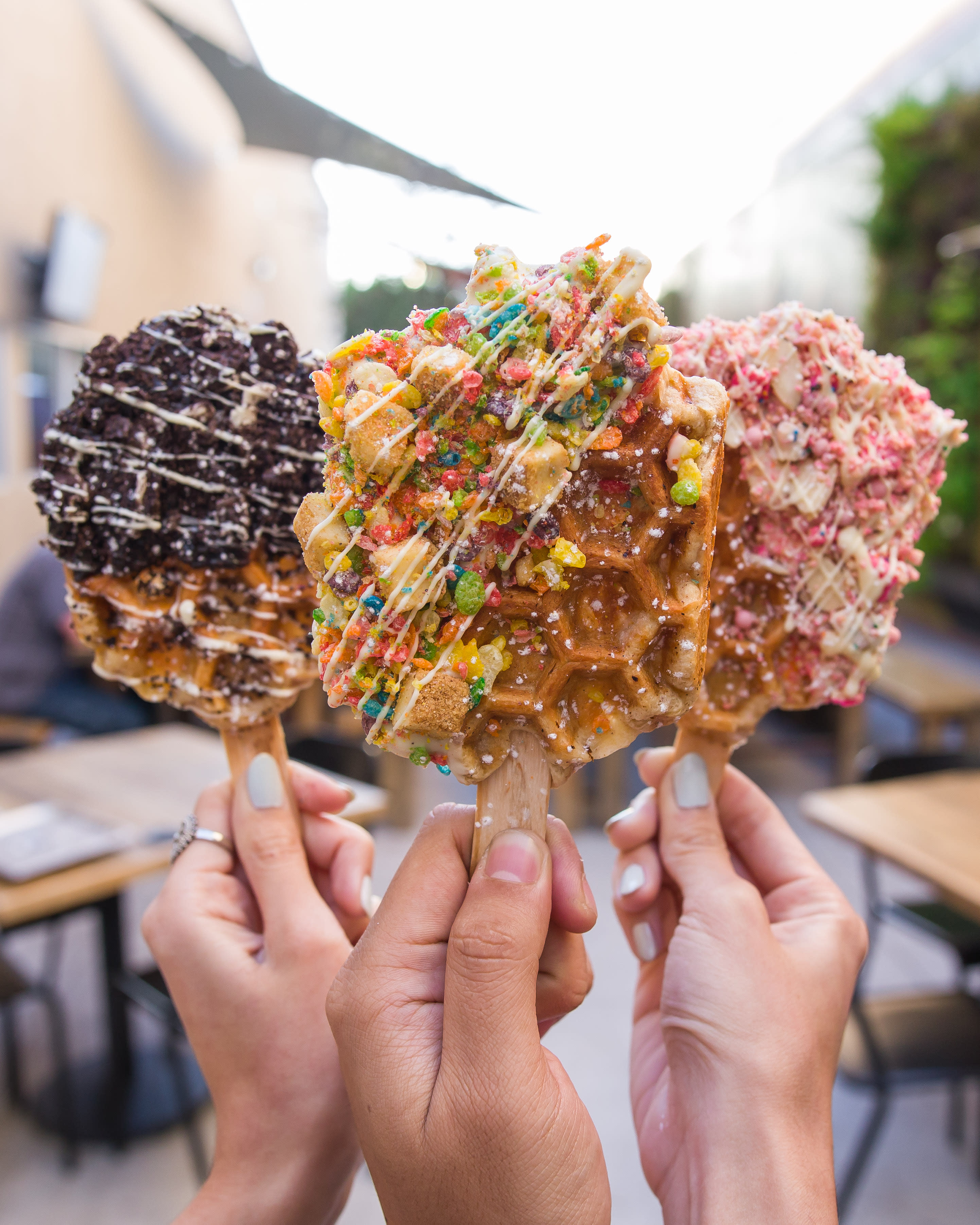 Courtesy of Sweet Combforts
Honey & Butter Macarons
If you've ever passed by this Irvine Spectrum shop, you know it's a popular draw. Everything in the shop is made from scratch, from the shells and fillings of the macarons to their gelato, and each cookie is hand-piped and the details on each macaron hand-crafted. Flavors include dark chocolate and sea salt, matcha, vanilla bean and daily flavors-the latter is in limited supply, so remember to arrive early.
Stax Cookie Bar
The cookie ice cream sandwiches at Stax are super decadent, but don't let that fool you-the ice cream shop actually uses tons of natural ingredients, including non-GMO, certified organic flour, hormone-free ice cream and gluten-free vegan cookies are even on hand for those with an intolerance. Beyond cookies, the eatery also offers waffles, floats, sundaes, "creamritos" and more.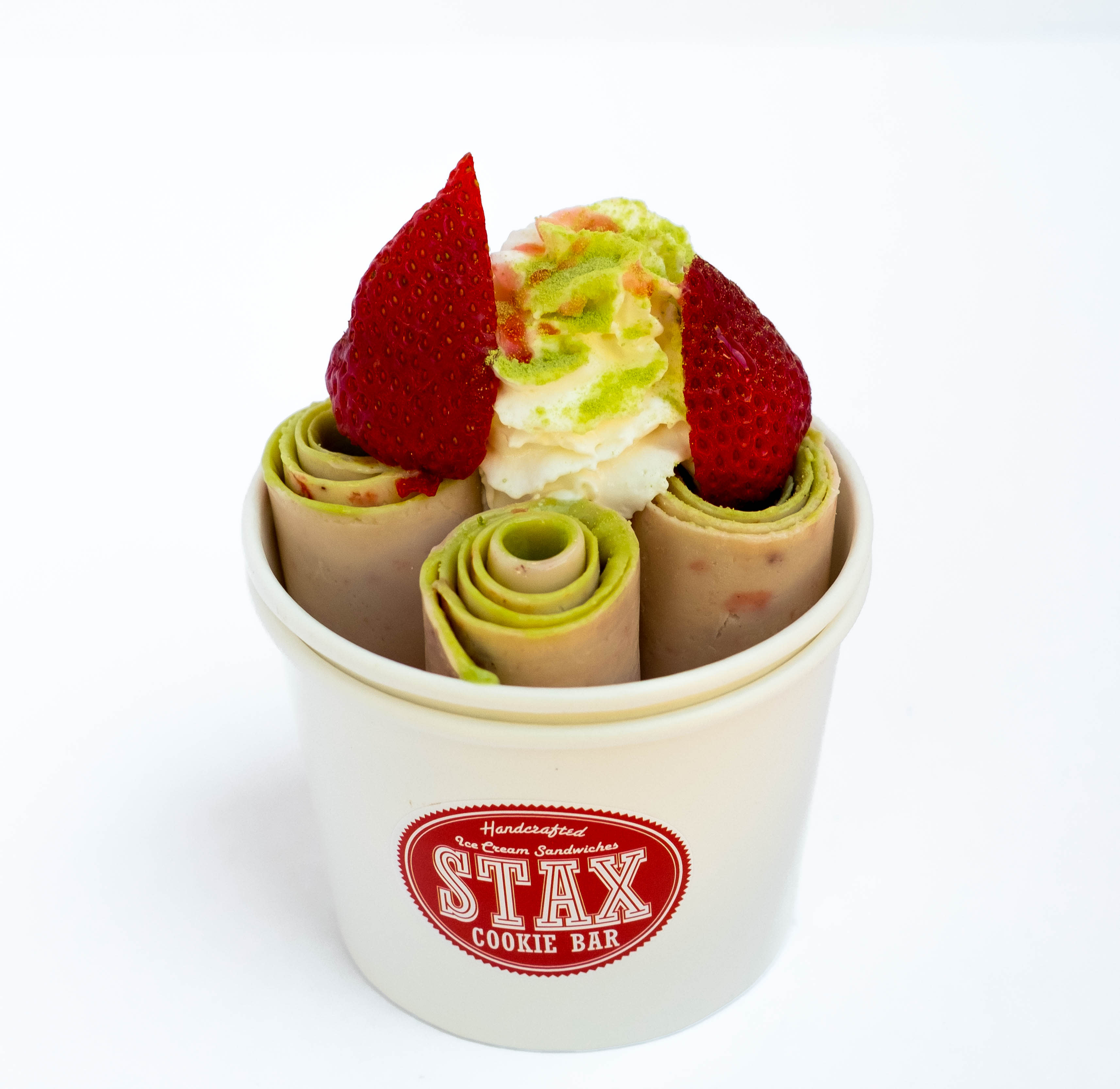 Afters Ice Cream
Afters Ice Cream is a sweet sensation that's been featured by the likes of Yahoo, Hypebeast, Zagat, Buzzfeed and more and has been so successful that it has opened multiple locations throughout California. The handcrafted ice cream sandwiches on the menu come in all sorts of fun, unique flavors, including churro, mint and jasmine milk tea, so you're sure to find something that satisfies your craving.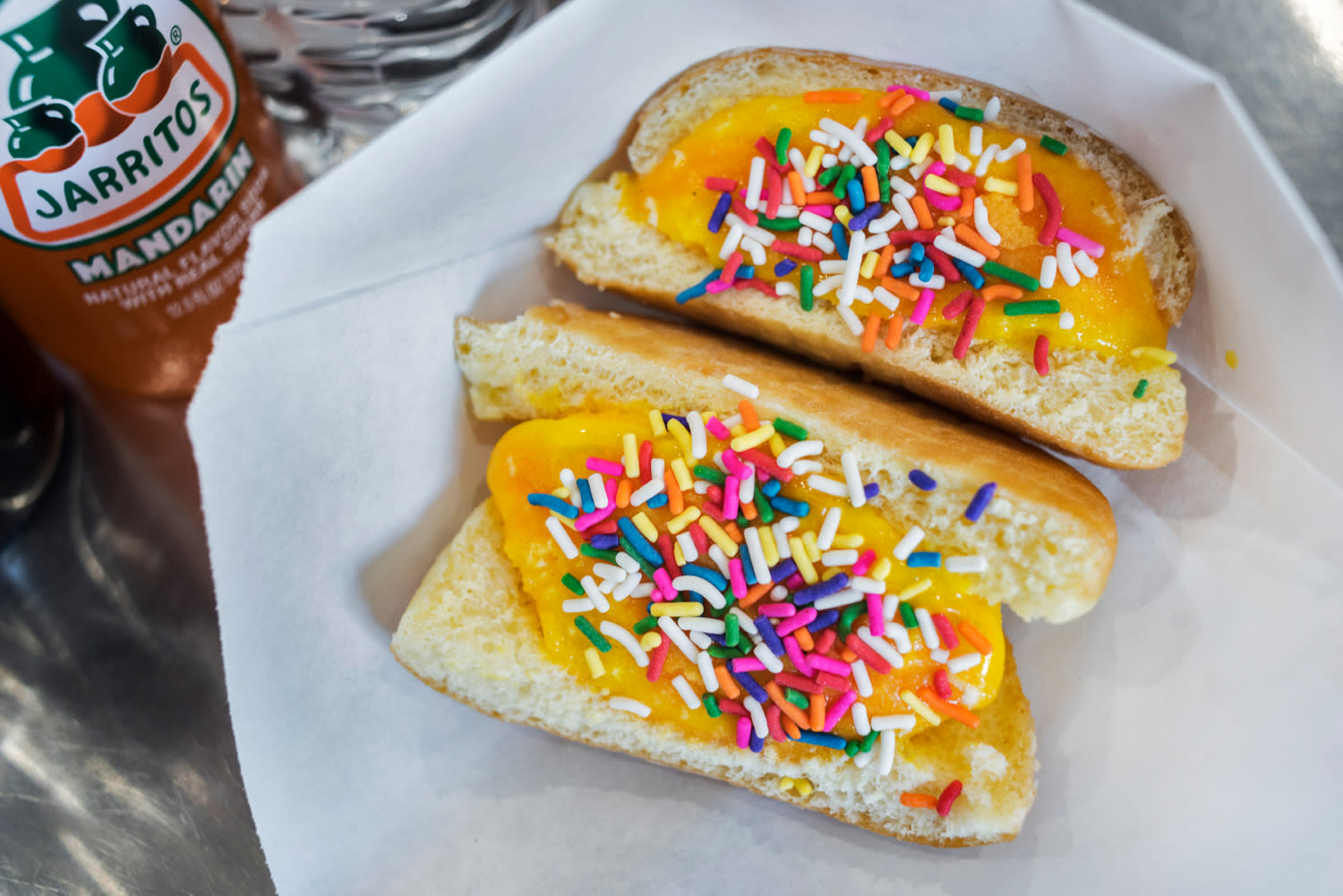 Credit Doug Stremel
BAMBU
BAMBU is all about che-home-made beverages, puddings and dessert drinks. Made to order with
fresh coconut water or coconut milk, BAMBU's che is a must-try. Along with fresh coconut, try exotic ingredients like pandan jelly, longan, lychee and taro-you can't go wrong with their myriad combinations and mixes.

Ashley Burnett is a writer and editor living in southern California. Her work has previously appeared in Locale, LA Travel Magazine, TravelAge West and various other publications.