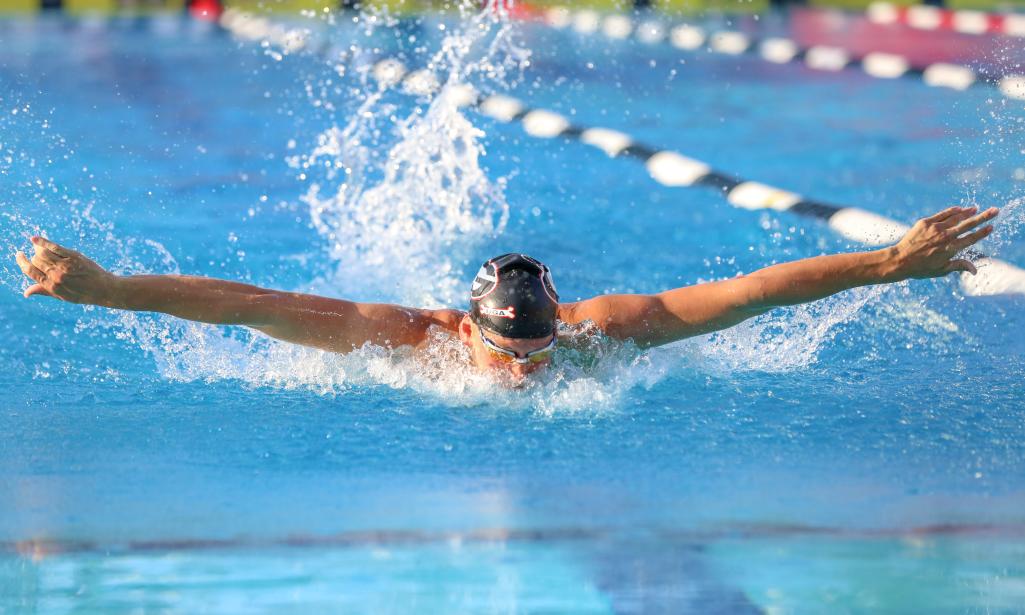 Whether it's swimming, skating or even curling, the city of Irvine features some of Southern California's most beautiful sports facilities for virtually any type of event. Add to that accessible transportation options, safe environs, 20-plus hotels and nearly perfect weather—with Irvine averaging more than 280 sunny days a year—and there are more than enough reasons to add this area to your roster. Rounding out the reasons why this city should be at the top of your list is the knowledgeable and experienced staff of Destination Irvine, who can offer complimentary help securing your sports event location and local accommodations (contact Dave Lucey, Director of Sales, Destination Irvine, at 949.502.4114 or dave@destinationirvine.com). Here, a trio of noteworthy venues you might consider when scheduling your next sporting activity.
Great Park Ice & Sports Complex
This new ice facility is part of the Orange County Great Park Sports Complex, a 194-acre venue that hosts youth and adult team practices and games, as well as local, national and international tournaments, and professional teams and club games. With the complex already on track to become one of the largest public multisport facilities in California and one of the largest in the U.S., it's now adding to its stellar lineup of offerings with a new $100 million-plus Great Park Ice Facility expected to make its debut in December 2018, with a tentative grand-opening celebration planned for January 2019. Orange County's first new ice facility in 20 years, the 280,000-square-foot venue will be operated and maintained by the Irvine Ice Foundation and serve as a practice facility and training center for the Anaheim Ducks, as well as home to youth and adult hockey leagues and figure skating for all ages.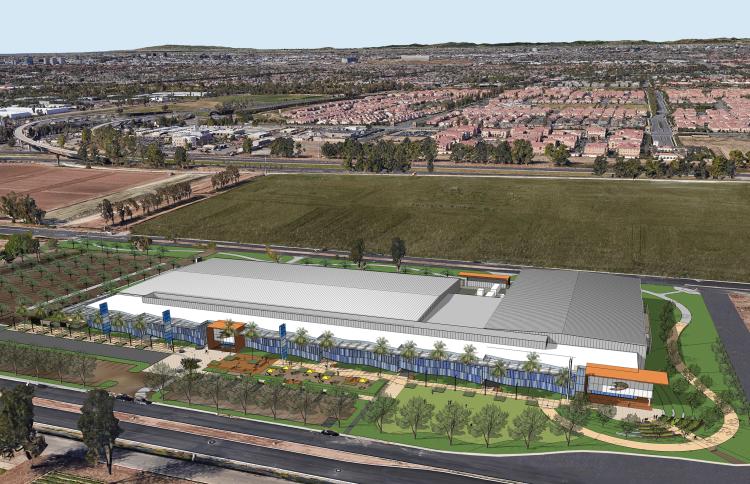 Expect a trio of National Hockey League (NHL) standard-sized ice rinks, and an Olympic-sized rink including a 2,500-seat arena near the Great Park's Palm Court and adjacent to the festival site parking area. In addition to hockey (which includes youth hockey lessons, clinics and leagues, as well as youth travel hockey and adult hockey leagues), the community ice facility will host competitive and recreational figure skating, and youth and adult curling and broomball. The facility also will provide the ever-growing Anaheim Ducks High School Hockey League (now up to 48 teams) with a site to hold their games, as well as highly anticipated figure skating shows and competitions. The ice even can be converted a dry floor to host a wide variety of events that can take place on a court surface. Among the ice facility's other anticipated offerings: a full-service bar and restaurant overlooking the rinks, as well as a pro shop and Anaheim Ducks team store.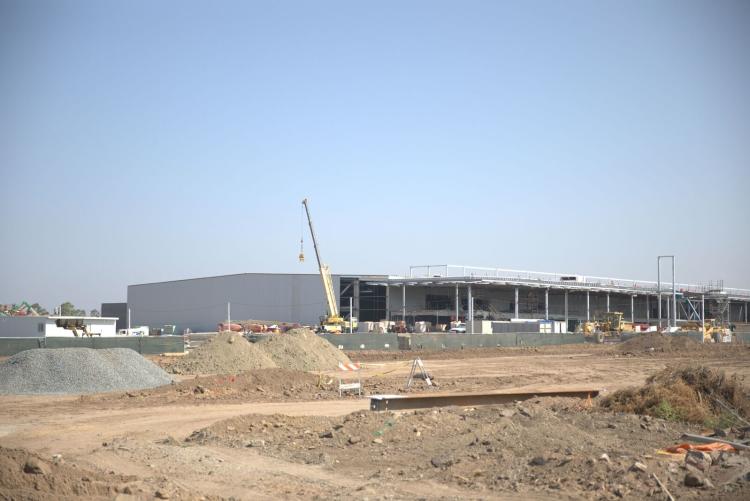 "With a location accessible to airports, attractions and major cities, this will be one of the most state-of-the-art ice arenas in the country," says General Manager Eddie Hawkins. "Four sheets of ice within one building will allow us to host events from small to large, as well as ice and non-ice events within the 2,500-seat arena."
The Orange County Great Park is located at 8000 Great Park Blvd. For more information, visit cityofirvine.org/orange-county-great-park or therinks.com.
Momentous Sports Center
Opened in fall 2014, the highly anticipated Momentous Sports Center (the "MSC") has established itself as Orange County's pre-eminent sports destination for weekly club and league play, as well as large weekend tournaments. Coming in at more than 150,000 square feet, the facility features 22 indoor volleyball courts, 21 indoor basketball courts and 21 indoor futsal courts. The range of indoor sports activities include clinics; volleyball, basketball and futsal camps; youth and adult leagues and club play; and tournaments. Visitors and athletes of all ages also enjoy karate, cheerleading, gymnastics, badminton, weight training, dance, educational resources and tutoring, and speed and agility training. The venue also hosts large-scale youth volleyball tournaments for the Southern California Volleyball Association (SCVA) throughout mid-October through mid-June, and regional/NCAA-sanctioned basketball tournaments year-round.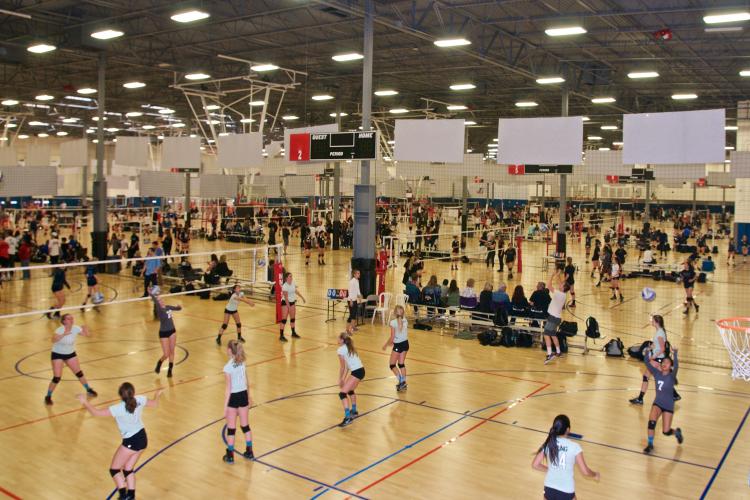 "This summer, we were the official training facility for the Junior Basketball Association, a new American men's professional basketball league founded by Lavar Ball, sports celebrity and father of Los Angeles Laker point guard Lonzo Ball," says Steffin Vernon-Rangel, MSC's general counsel. "Most recently, we also hosted the 2018 ADIDAS Summer Championships and were selected as one of the basketball sites to host the JCC Maccabi Games (the largest Jewish youth event in the world)."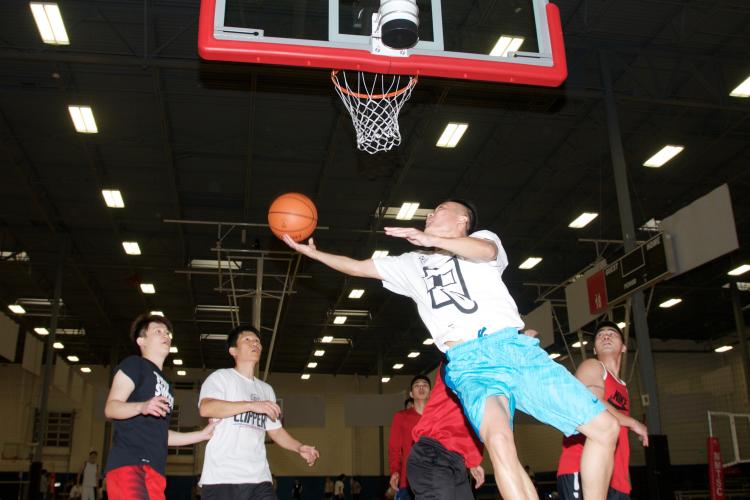 Aside from MSC's world-class volleyball, basketball and futsal courts laid out atop $1 million worth of low-impact HARO wood flooring, the facility also boasts many other amenities. Directly across from a Pro-Shop sporting the latest in athletic apparel is the Courtside Café, a full-service, air-conditioned million-dollar eatery where up to 400 visitors can relax and enjoy viewing sporting events on eight high-definition TVs while they dine on food and drinks regularly rated the best among large public venues in Southern California. Additionally, whether courtside, in the restaurant or anywhere else in the facility, visitors can plug into high-speed Wi-Fi from their smart devices to catch up on work and even place a wireless food order with the restaurant.
On top of everything else, MSC's world-class facility offers another major draw… "It's all about location, location, location," says Vernon-Rangel. "The Momentous Sports Center is located in the booming heart of Irvine, California's fastest-growing city. Just off the 5 freeway and Jamboree, and just minutes from the 405, 55, 73, 133, 241 and 91 freeways, MSC's central location gives local and regional parents and athletes the opportunity to dodge traffic-choked highways and reclaim more of their day."
Note: Parties interested in court rentals, tournaments or events should contact the facility about availability as far in advance as possible to secure their reservations and MSC's professional and highly attentive staff will do the rest.
The center is at 14522 Myford Road. For additional details, check out momentoussportscenter.com.
William Woollett Jr. Aquatics Center
After opening as Heritage Park Aquatics Center in 1975, this facility underwent a complete remodel in 2004 and reopened as William Woollett Jr. Aquatics Center. Today, the world-renowned aquatics center features more than 13,000 square feet of space holding a duo of 50-meter pools, as well as a 25-yard instruction pool, making it a first-class venue for local, regional and national competitive swim events ranging from the 1984 Olympic Games Modern Pentathlon and Water Polo Tournaments to the 2010 Pan Pacific Swimming Championships, and most recently, the 2018 USA Swimming Nationals and Junior National Championships.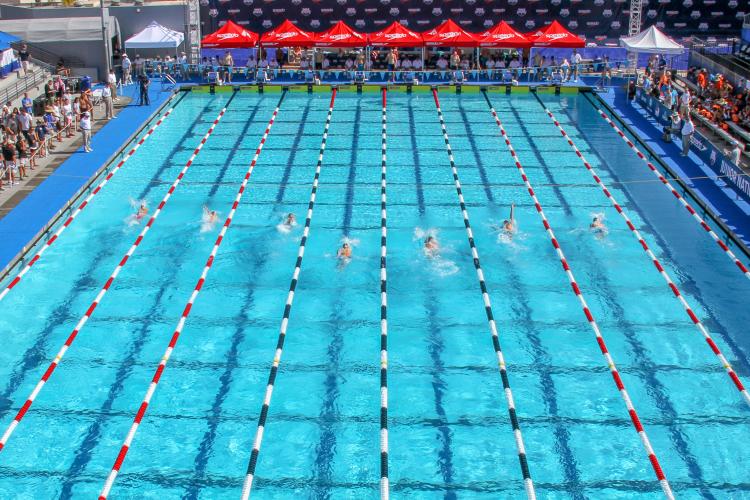 On a local level, the venue offers one of the largest municipal swimming programs in Southern California, with aquatics activities including a combination of instructional, educational, recreational and competitive programs offered by the city of Irvine, and numerous local nonprofit aquatic organizations.
The center is found at 4601 Walnut Ave. For more information, log on to the cityofirvine.org/aquatics.