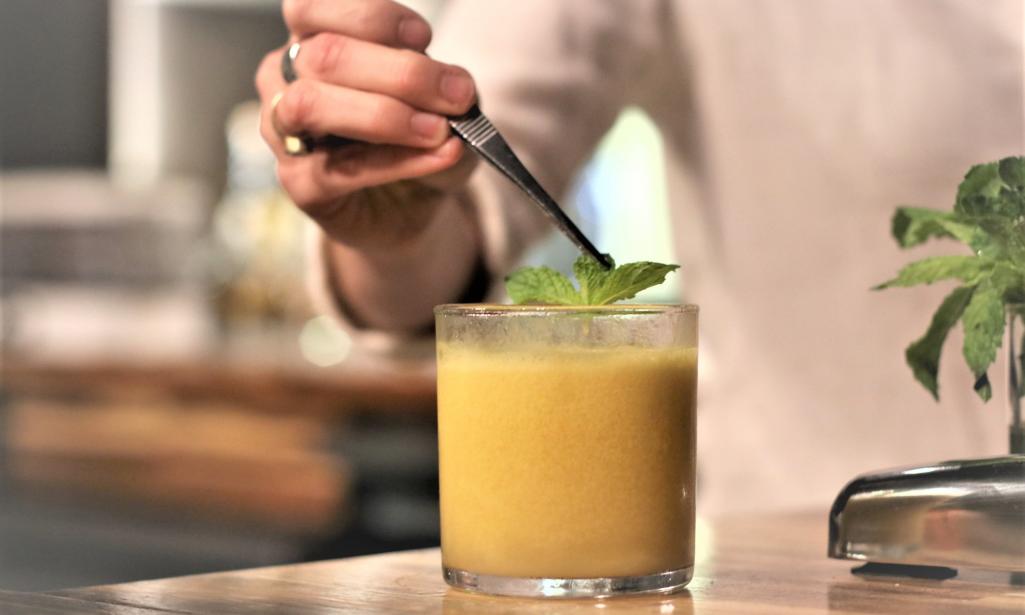 All good things must come to an end...is that how the saying goes? Well, they don't have to come to an end without a big bang. YNK (You.Never.Know), the concealed bar within the Irvine Marriott known for its changing menu inspired by different places around the world, is launching its last menu starting this Wednesday September 26th! Can you guess the final destination that the menu will be focused around? It's California! Although its current Tiki menu was slated to be its last, the team decided to keep the esteemed Orange county bar running for an additional three months – quite literally due to popular demand.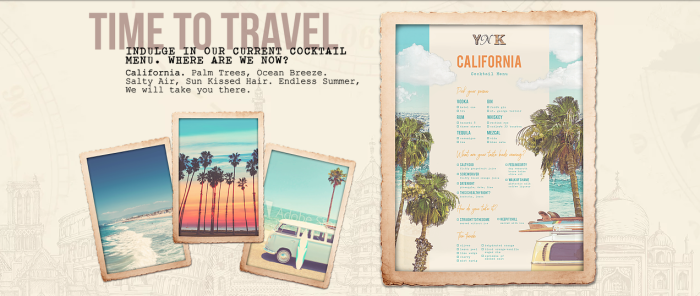 No better way to bring things to a close than paying homage to YNK's California home; the bar will offer cocktails made with ingredients including freshly squeezed juices, kombucha, and pistachio milk, all while guests become immersed in the California Dreaming vibe reminiscent of a Beach Boys music video, complete with surfboards, skateboards, and flat screens featuring beach movies from the 1960's.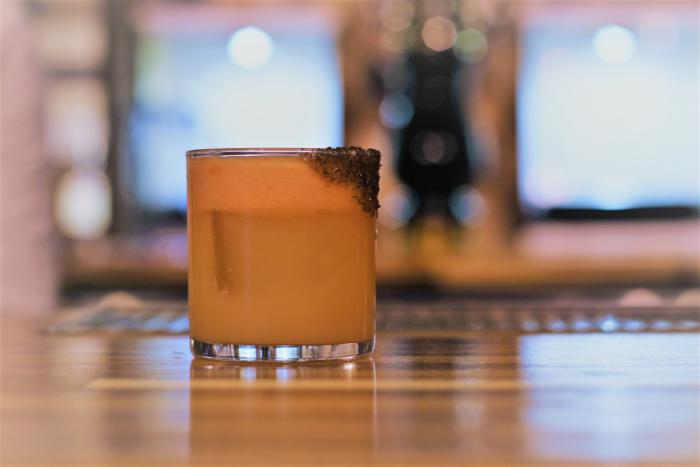 Inspired by the popular juice bars found abundantly throughout California, YNK owner Chris Adams, principal of Ellis Adams Group, is giving imbibers a unique way to order drinks. Upon arrival, each guest will receive a printed menu and be able to customize their cocktail depending on their choice of liquor, preferred flavor profile, and more. 
YNK (You.Never.Know) - IRVINE MARRIOTT
18000 Von Karman Ave, Irvine, CA 92612
Hours
Wednesday - Saturday 5:00PM-12:00AM (call for current hours)
(949) 553-0100