Pocketbook Friendly
Cheap Things to Do in Irvine, CA
Did you know Irvine's hotel room tax is only 10% per night, compared to 17% for hotels and resorts elsewhere in Orange County, so it is a smart place to stay and play!
Day 1
Start the day with a round of reasonably priced golf and continue enjoying Southern California's beautiful weather with an afternoon at the Orange County Great Park.
Morning
Rancho San Joaquin Golf Course
Known as Irvine's best golf value, this course offers a challenge to all golfers, some of Orange County's finest greens, three scenic lakes, and a large practice range.
Afternoon
Orange County Great Park
The OCGP offers family-friendly fun activities including the Kids' Area which features the Farm + Food Lab, Kids Rock Playground, the Incredible Edible Farm, the Great Park Balloon, and carousel. 

Palm Court Arts Complex: Home to the gallery and artists' studio which houses the artists-in-house program.
Farmers Market: Every Sunday featuring fresh, locally grown fruits and vegetables, handcrafted artisan products, live music and entertainment, and a selection of gourmet food trucks. 
Day 2
Spend the afternoon exploring the University of California, Irvine campus' botanical garden in Aldrich Park and the arboretum. End the day with a show at the Musical Theatre Village.
Afternoon
The Arboretum offers an introduction to the unique flora of coastal California from Irvine-south into Mexico, as well as other habitats. 
UCI Beall Center for Art + Technology
High-tech art center and gallery focuses on experimental and media arts.
Evening
A community-based theater showcasing the local talent.      
Day 3
Spend the afternoon marveling at beautiful paintings and eating your way around the world, without ever leaving Irvine.
Afternoon
Dedicated to the preservation and display of California art of the Impressionist Period (1890-1930), the Irvine Museum is embracing a principal role in the education and furtherance of this beautiful and important regional variant of American Impressionism that has come to be associated with California and its remarkable landscape.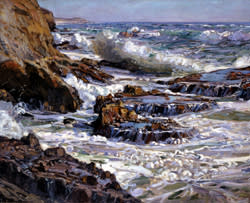 Evening
A multicultural dining and shopping experience featuring a range of services and dining destinations to please nearly every palate. The center is representative of Irvine, a unique Southern California destination that brings together a variety of cuisines and international flavors. Diamond Jamboree offers visitors the chance to experience restaurants and cafes that are native to the Asian Pacific, such as, 85°C Bakery, it is the first U.S. location for this famous Taiwanese cafe.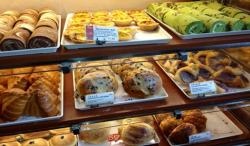 Explore Irvine and Beyond