Things to do in Irvine at night
Where do you go in Irvine when the sun goes down? One of the more popular Orange County cities, Irvine may be home to many businesses and schools, but that doesn't mean the area isn't alive in the evening and we can assure you that the city's nightlife reflects its vibrant, sophisticated and global culture. Whether you want a simple relaxing night out at a nice restaurant or an evening of dancing and mingling with friends, there is much to offer. You can shop all you like and hop into the nearby restaurants for some good food. Performances also come in various kinds for everyone! You can choose from musical and live events to a comedy show and even outdoor activities like full moon hikes. Here are our suggestions:
1. Full Moon Hikes
 Irvine is a proud owner of the most open space in all of Orange County dedicated to those who want to get outside and experience nature. And the fun doesn't have to stop when the sun goes down. There are a couple of guided full moon hikes a few areas to choose from such as  Bommer Canyon and Orchard Hills. There is always a leader and a few volunteers to guide a group of up to 20 people. 

Photo credit: That OC Girl
2. Comedy Shows at Irvine Improv 
If you've had a long day at the office or dealing with the family or looking for a great date night spot, head on over to the Irvine Improv Comedy Club and let loose. Improv Comedy Club has some of the best names in the comedy business appearing regularly. Here are just a few names who have graced their stage: Bill Burr, Kevin Hart, Joe Rogan, Dana Carvey, Jo Koy, Gabriel Iglesias, Wayne Brady, Patton Oswalt, Jim Belushi, Arsenio Hall, Russell Peters, David Alan Grier.
Photo Credit: Irvine Company
3. Cocktails at the rooftop bar Hive & Honey
The rooftop bar, Hive & Honey, is an open-air venue that offers 360 degree endless urban and mountain views, elaborate whimsical chandeliers, and heat lamps resembling larger-than-life white floor lamps. Featured cocktails are all kissed with honey in some fashion. The cocktail culture comes sweet, and with a sting: the signature drinks all play on the name of the locale, and most have house-made syrups in the mix. The bar is located on the 15th floor of the Marriott Irvine Spectrum.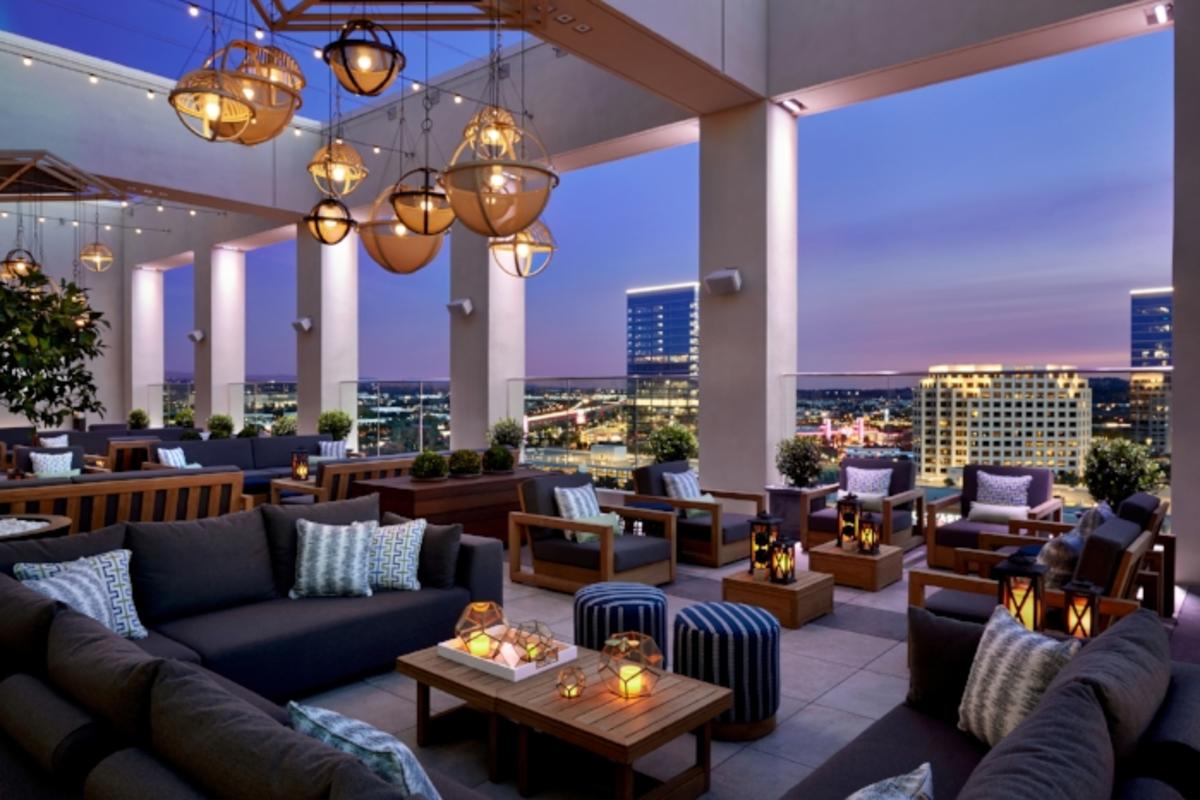 Photo Credit: Marriott Irvine Spectrum
4. Discover two speakeasies - Y.N.K and The Butchershop
The Butchershop is a  place that will pique your curiosity and inspire your inner cocktail enthusiast. This speakeasy bar is so hidden that you have to ask about it to gain entrance, yet it is so popular that a reservation is strongly suggested. Y.N.K. (You Never Know) is a 16-seat speakeasy that serves over 100 master-crafted cocktails in a cozy and dark Mad Men-esque space. Both are located within the Irvine Marriott.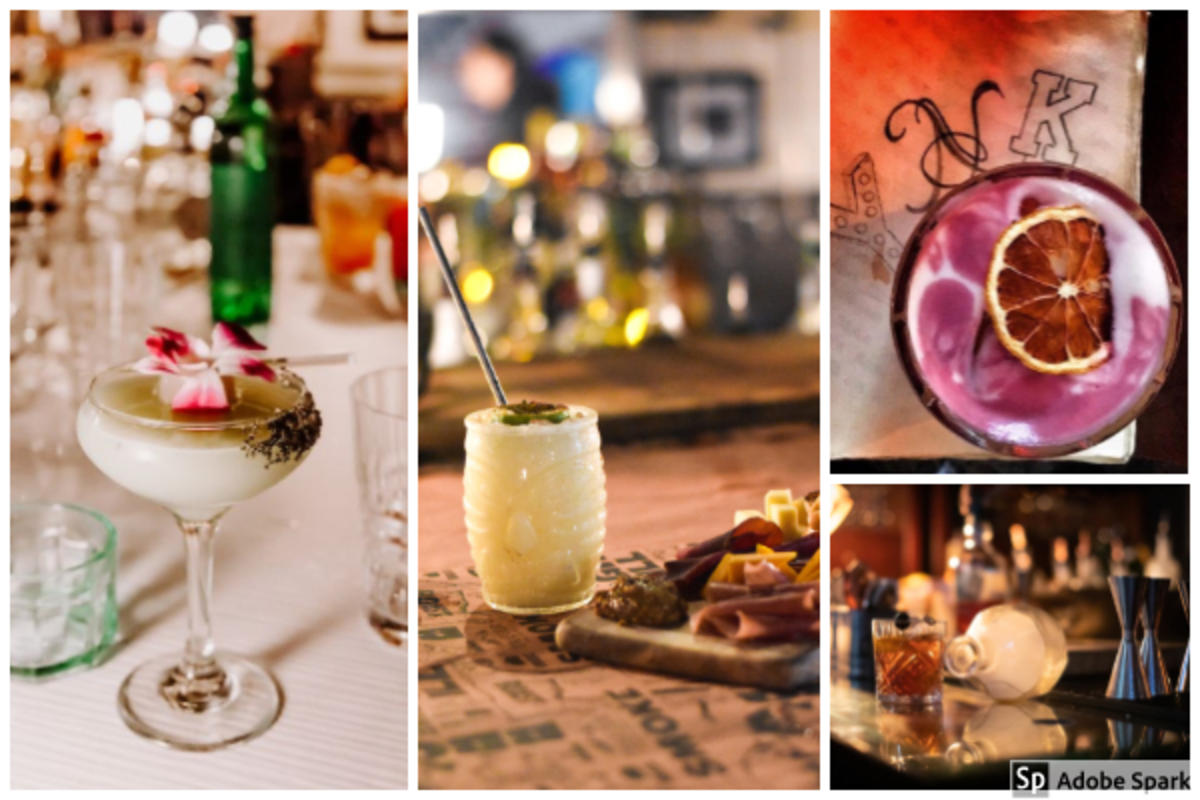 Photo Credit: Destination Irvine
5. Ride the Giant Wheel at the Irvine Spectrum Center
You can spot the Irvine Spectrum Center minutes before you arrive in the 108-foot-high Giant Wheel rising high above the shops and paths of this exceptional Irvine shopping destination. At night, the Giant Wheel is especially magical, twinkling its invitation to take a break from shopping and dining and see the lights of Irvine and Orange County from high in the sky.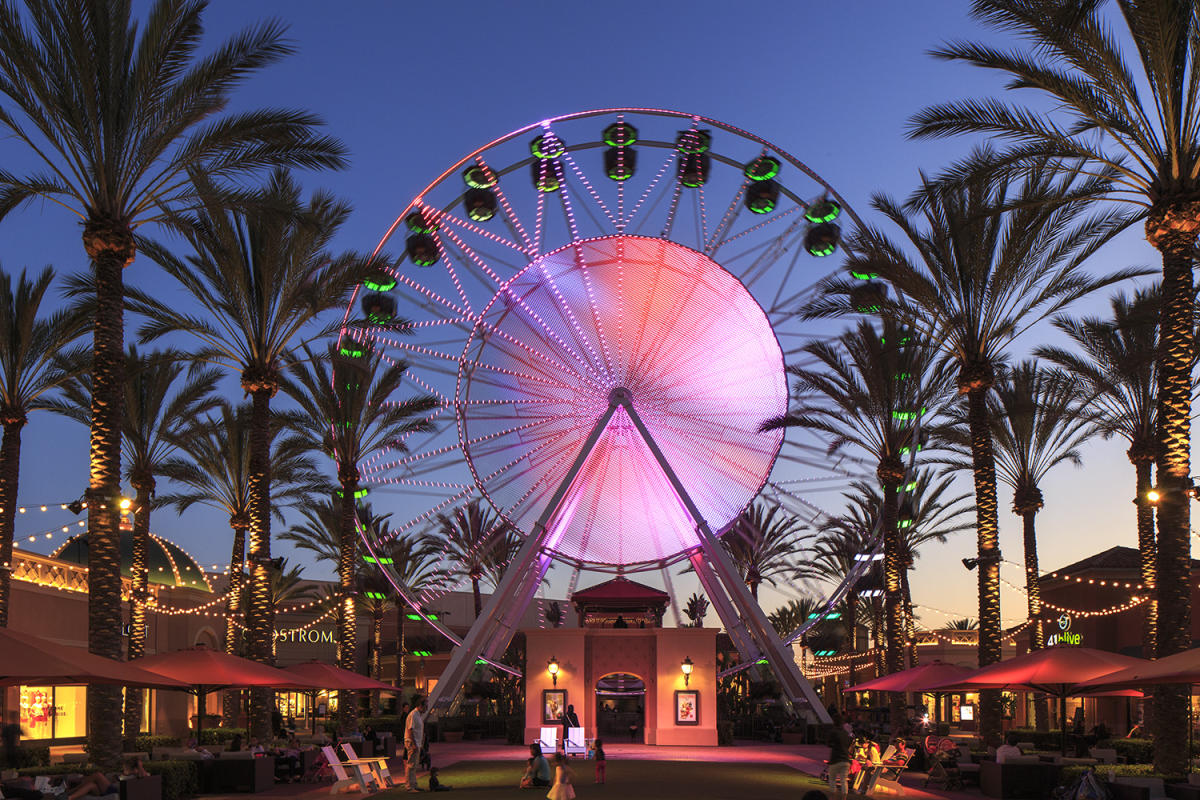 Photo credit: Irvine Company
6. Take a flight up in the Giant Balloon
Enjoy the sunset while you are 400 ft up in the air in a helium balloon. The Great Park Balloon is one of the largest tethered helium (not hot air) balloons and the first of its kind in the United States. It is environmentally safe, non-polluting and virtually silent.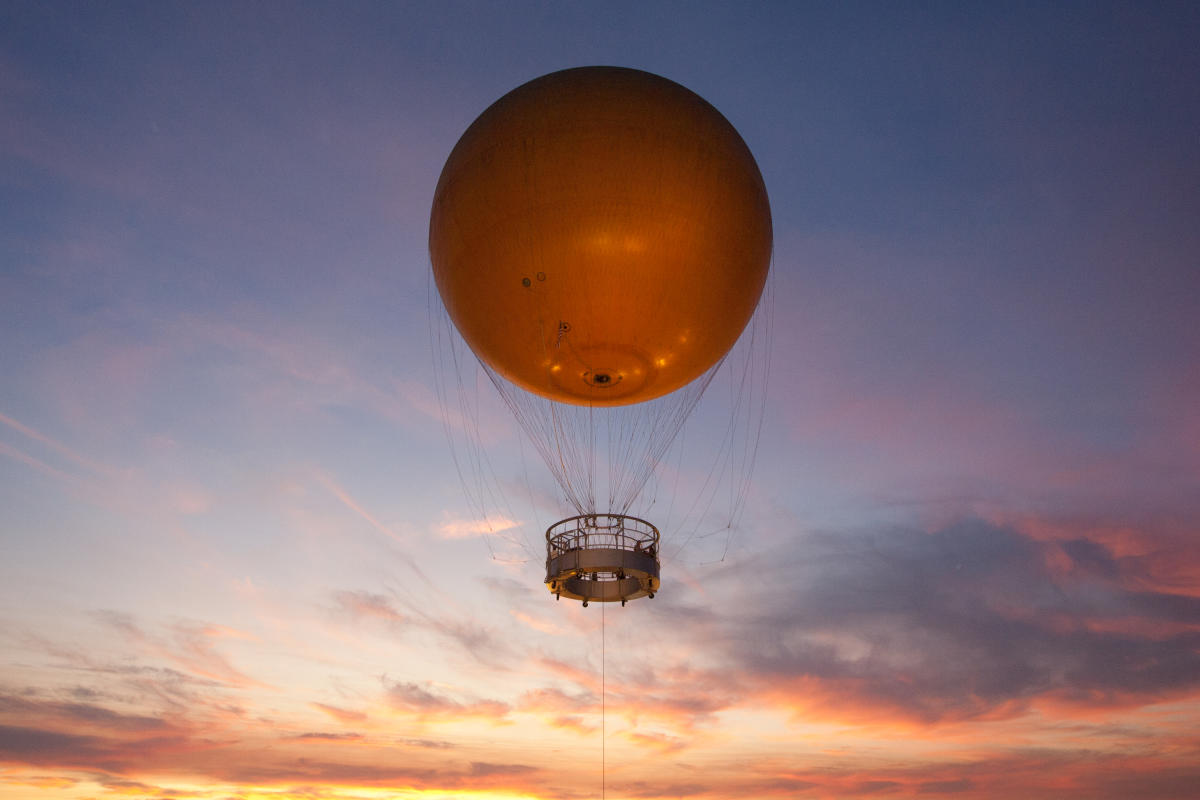 Photo Credit: OC Great Park
7. Channel your inner rock star at Plush Karaoke Lounge 
Do you have the guts to belt out a song or two in front of friends and even strangers? If so, Plush Karaoke Lounge is just your venue. Plush Karaoke Lounge is the city's only karaoke spot with 16 beautiful private rooms that are great for small groups to connect and have fun. They offer the latest song selection in English, Korean, Chinese, Japanese and many others.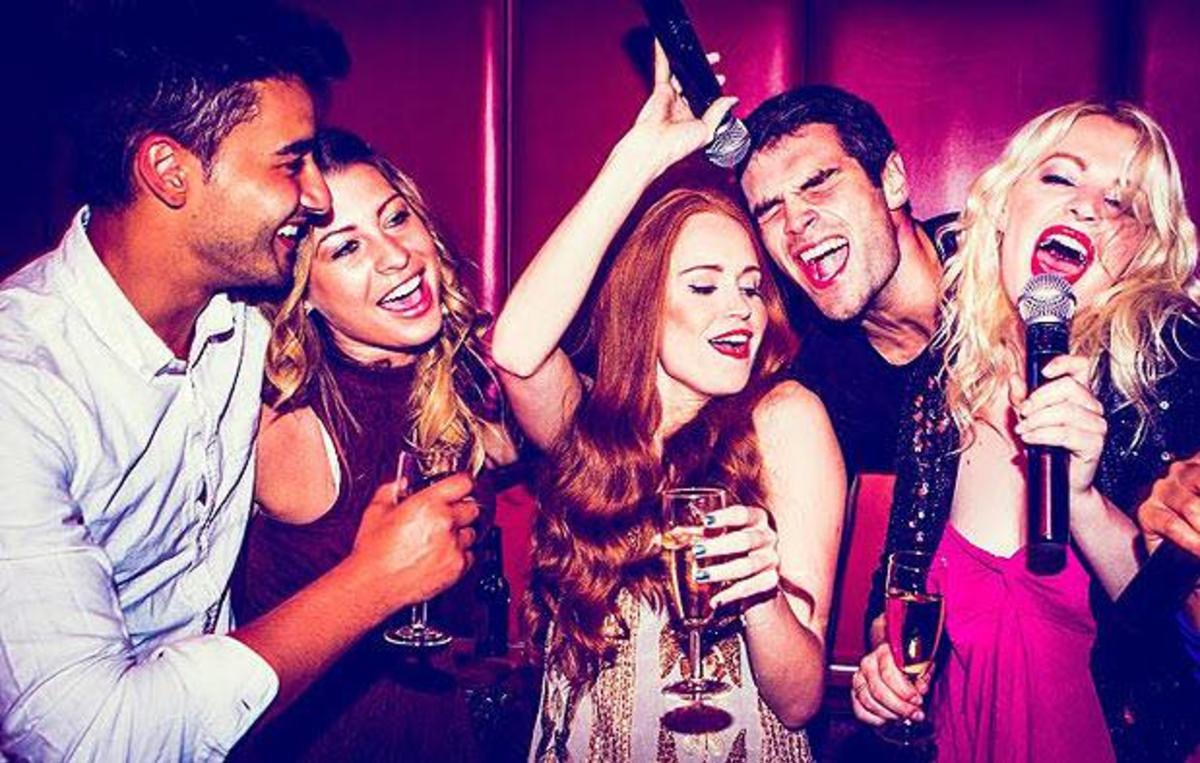 Photo Credit: Plush Karaoke Lounge Facebook
8. Enjoy global cuisine at Diamond Jamboree
If you're not sure what you are hungry for, Diamond Jamboree is Orange County's international dining destination, which brings together a variety of cuisines and international flavors with more than 20 places to eat. It's a great late-night spot with most venues open till 11 p.m. weekdays and midnight on weekends.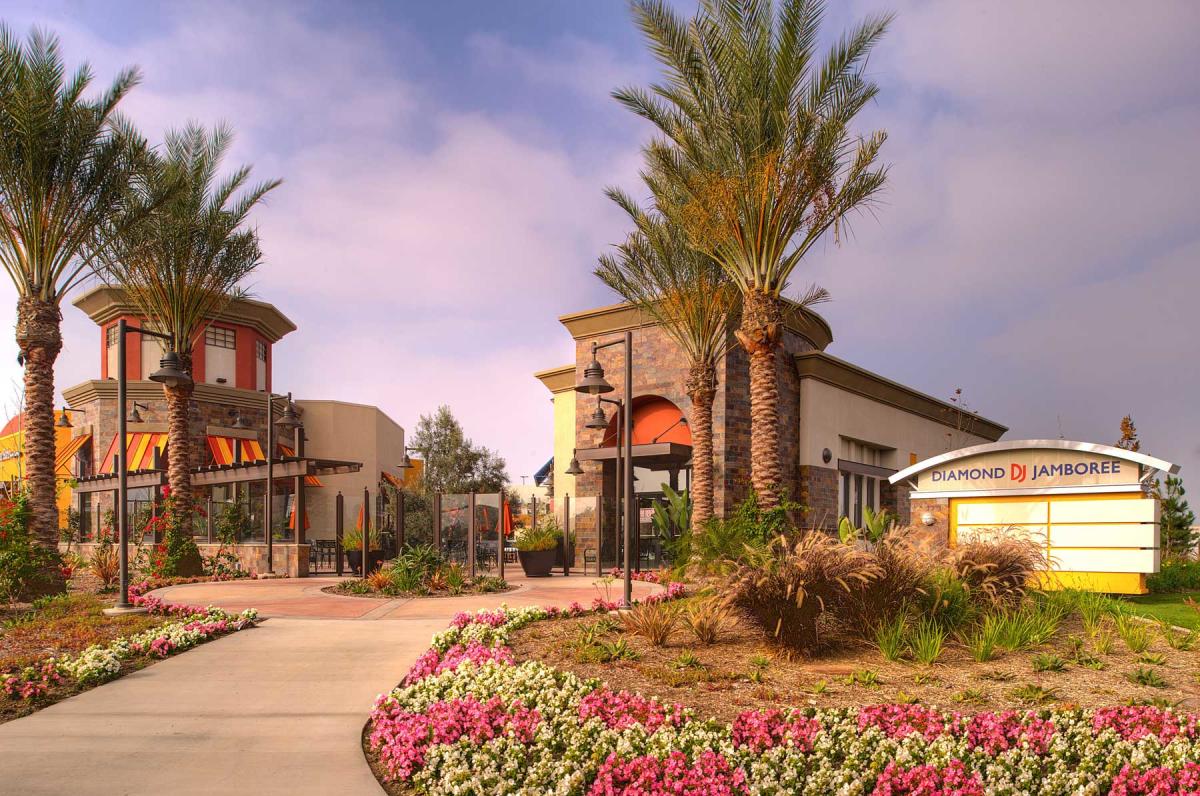 Photo Credit: Diamond Jamoboree