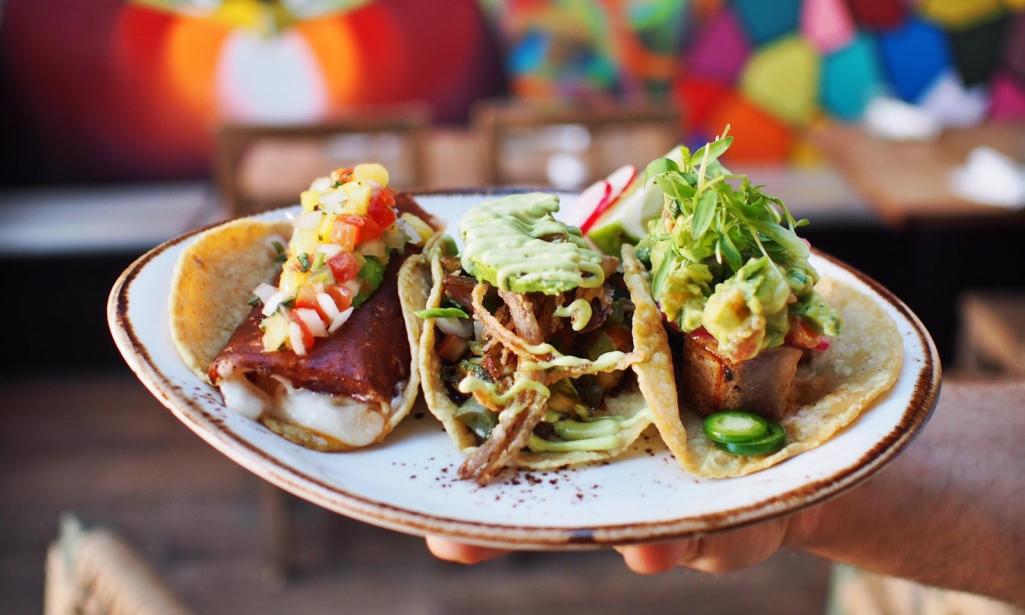 By Ashley Burnett
Where to spend Taco Tuesday is always a debate. And with Irvine's plethora of options, it can be hard to make a final pick. Here are our recommendations for where to celebrate Taco Tuesday and what deals you can expect.
Puesto
Puesto is well-known for its delicious seafood and asada, but Taco Tuesdays is when the eatery really shines. Grab your choice of tacos for $4, plus Modelo for $4 from 3 p.m. until close. Favorites include the al pastor, duck, lamb, and surf and turf varieties.
La Sirena Grill
Grab their specialty tacos for $5 on Tuesdays, or get three for $12. Locals like the potato tacos, as well as the Baja fish. But La Sirena Grill's Taco Tuesday specials don't just stop at tacos: you can also grab the daily specials, like chile relleno or carnitas.
Urban Seoul
Two locations in Irvine mean double the Taco Tuesday fun! Enjoy any taco for $2 on Tuesdays, from their pork belly tacos to their gogi to the spicy pork. Pair then off with a soju margarita or special flavored sake for a great Tuesday night.
Cha Cha's Latin Kitchen
Tuesdays at Cha Cha's Latin Kitchen are all about their signature tacos and premium tequila. Get half off both on Tuesdays—taco plates (which come with three tacos) are half off, including their signature tacos like the short rib, wild mushrooms, and steak mojo varieties. 
Chronic Tacos
Another taco spot with two Irvine locations, Chronic Tacos offers a $1 off their steak, chicken, al pastor, and carnitas tacos. Best of all? Guacamole is included. And the fun isn't limited to Tuesdays. Burritos are a dollar off on Mondays and bowls are a $1 off on Wednesdays.
Taco Rosa
From 3 p.m. to close, enjoy the special Taco Tuesday menu at Taco Rosa. Tacos are $1.75-$2.50. You'll find favorites like the carnitas pibil taco, the frito de papa taco, and the blackened calamari taco on the menu.
TLT Food
Grab tacos for $3 each on Taco Tuesdays at TLT Food. Try the orange chicken taco with honey mustard slaw and wontons, or the Southern fried chicken taco with housemade ranch and maple glaze. Other favorites include the harissa spicy shrimp taco and pork belly adobo taco.
Ashley Burnett is a writer and editor living in southern California. Her work has previously appeared in Locale, LA Travel Magazine, TravelAge West and various other publications.