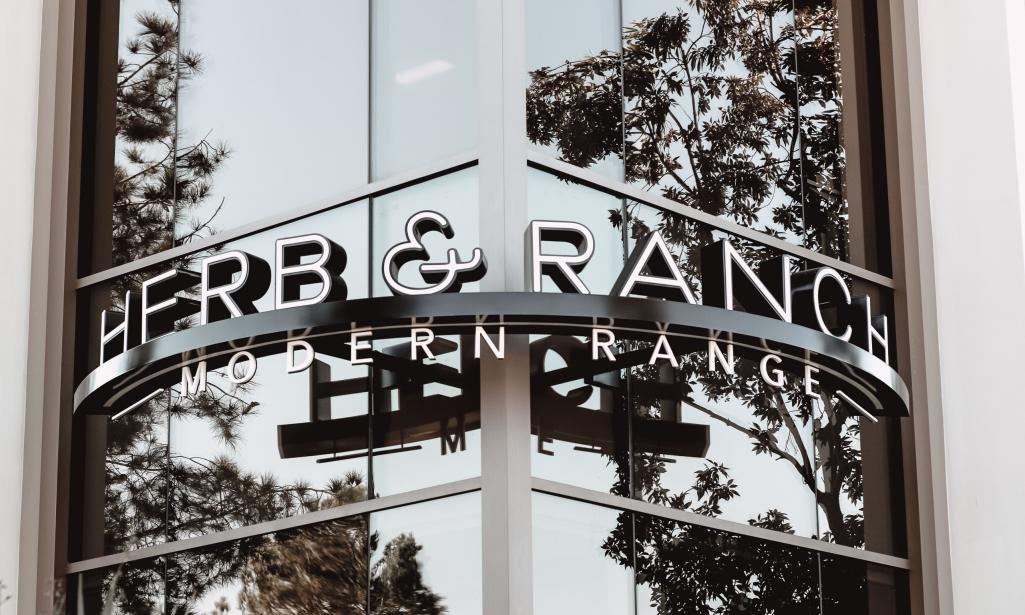 Nestled in the business complex of UCI Research Park, Herb & Ranch (a nod to Irvine's ranch beginnings) is an incredibly refreshing dining experience. Whether you spend the day posted up on your laptop in the impeccably styled space or pop in and out for a quick bite and coffee, you will not be disappointed. The modern farmhouse inspired, micro food hall concept created by culinary mastermind and Top Chef finalist Brian Malarkey, is filling the void in what today's working society needs. With Malarkey's successful culinary ventures down in San Diego, he was tasked with bringing a fresh perspective to breakfast and lunch cuisine to Irvine.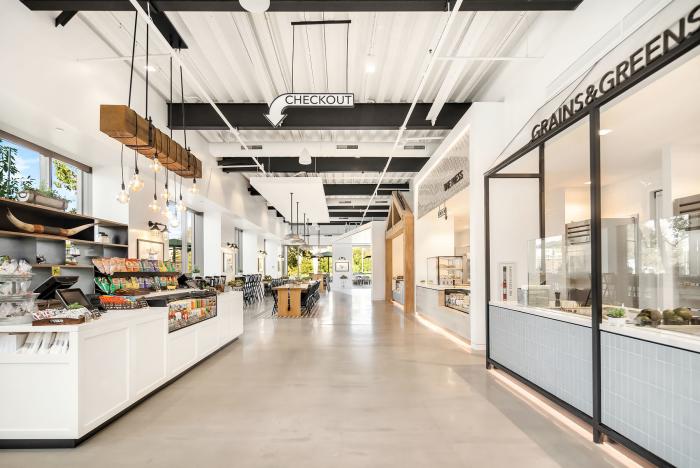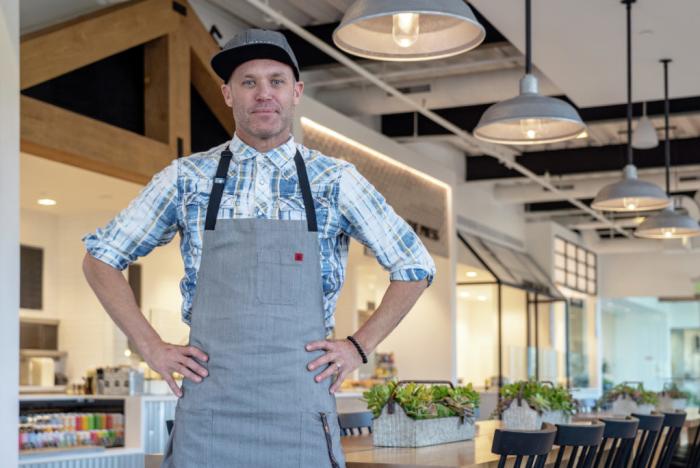 In comparison to the food halls you may be familiar with that include the numerous restaurant stalls that operate on their own, Herb & Ranch features 4 food stalls and 1 coffee/bar counter; but they all seamlessly tie in together for an effortless experience. There are defining design elements to differentiate each stall, and no matter where you get your meal from you can check out at the coffee bar or a check out counter. So long are the days of waiting in long lines to order to then receive a number buzzer to wait for your food. The entire process from beginning to end is streamlined, and it's not sacrificing food quality. The staff works incredibly hard to make sure every guest is felt welcomed and has a great experience. 
"During breakfast hours, guests can order a multitude of items from The Grill Breakfast and Coffee Bar, including California or Veggie Burritos, Ricotta Toast with honey, blackberries, tarragon and smoked almonds, and Bacon or Veggie Hash with slow cooked eggs.
Lunch options include The Farmhouse station with grilled meats, seafood and roasted vegetables; The Press, a French sandwich style station serving cold or pressed options including Ham & Jam with prosciutto cotto, fig jam, Gruyère cheese, an Albacore Tuna Melt, Pork Banh Mi and more. A poke station dubbed Mahalo includes rotating poke bowls including Miso with edamame, sunflower sprouts & seeds, ginger, cherry tomatoes, shiso, Tamari Ponzu with sweet onion, cucumber, jalapeño, cilantro, sesame seeds and lime zest, and more. Finally, the Greens and Grains station serves healthy salad bowls with combinations including the vegan-friendly Roasted and Raw with carrot, fennel, pickled golden raisins, cashews, and tahini sherry vinaigrette or the Roasted Chicken Curry with apple, currants, salted peanuts, curry and ginger dressing." (Irvine Company News & Press)
More information and view menus here. Online ordering and catering available. Happy Hour will also launch in early March!
HERB & RANCH
5301 California Avenue, Irvine, CA 92617
949.316.4491
info@herbandranch.com
Monday - Friday 6:30 am - 4:00pm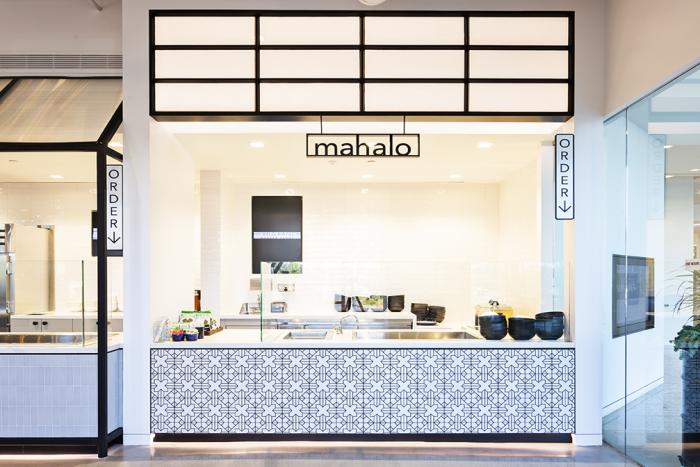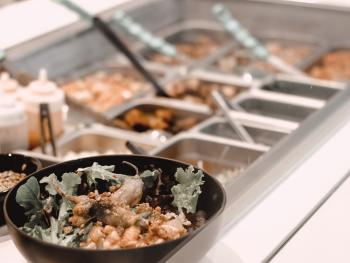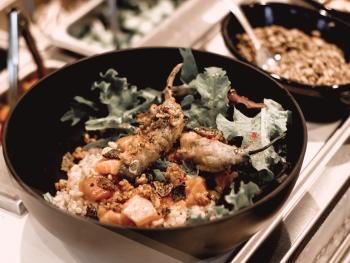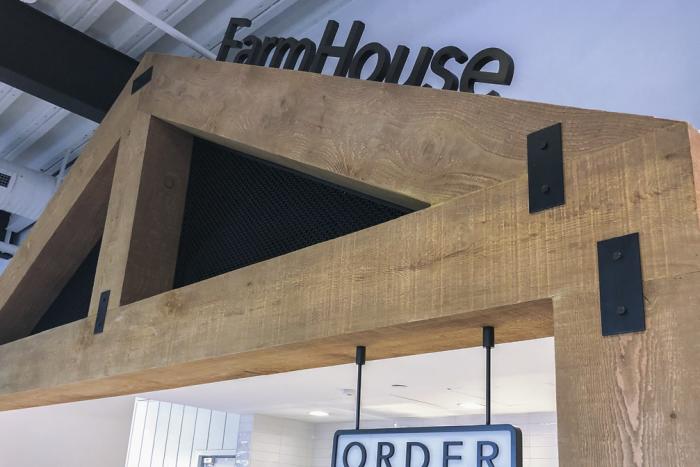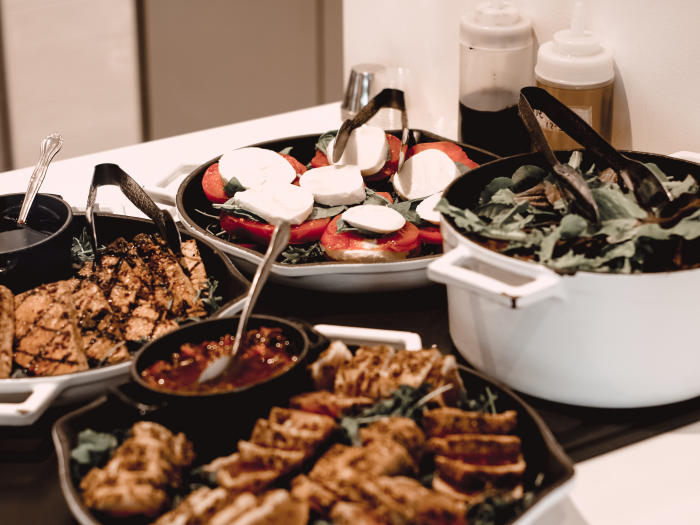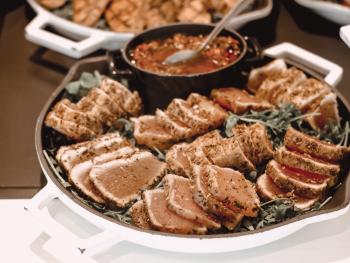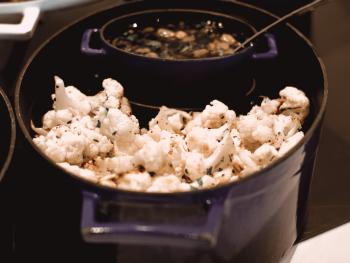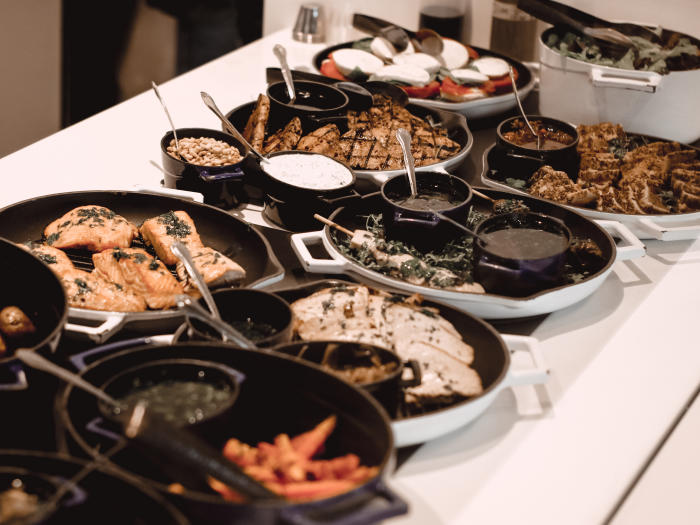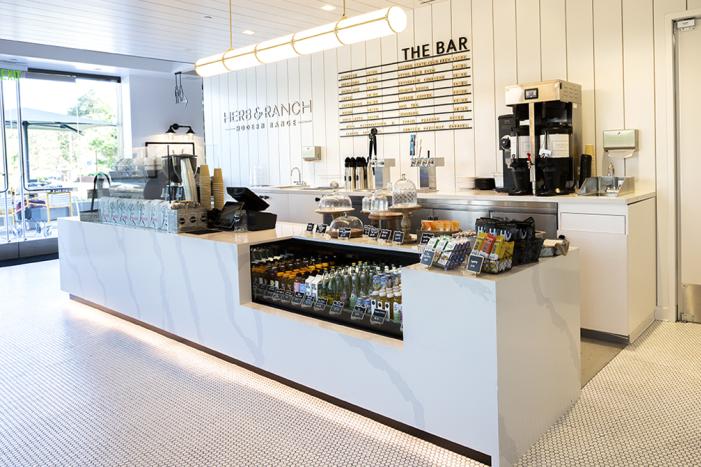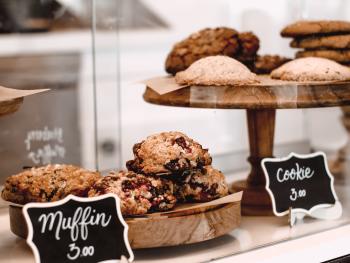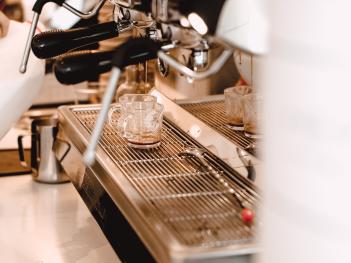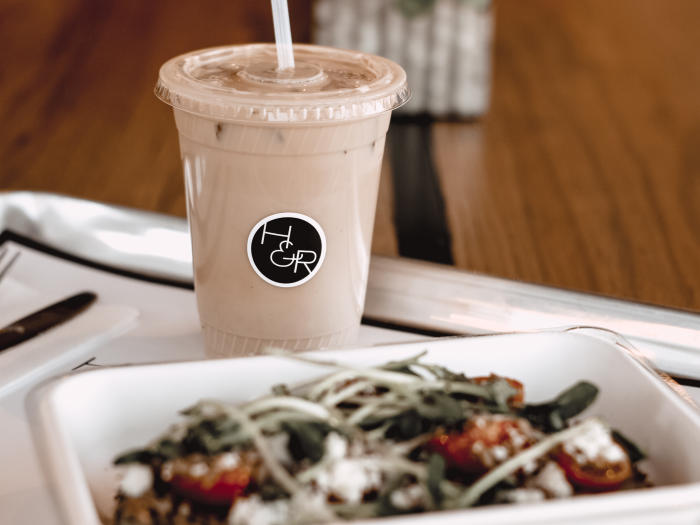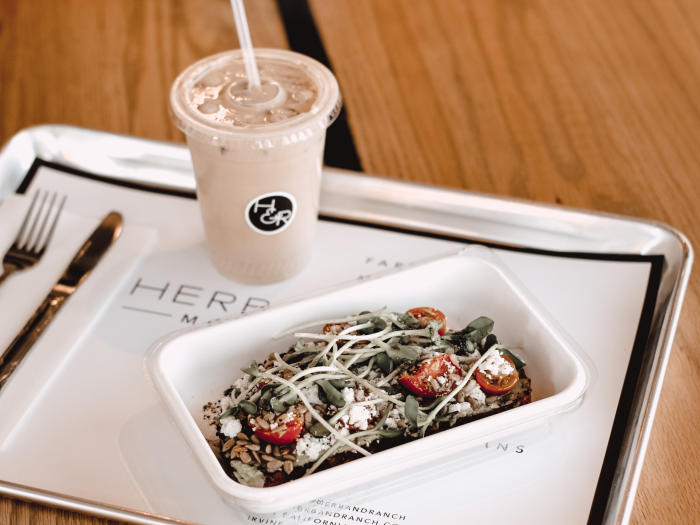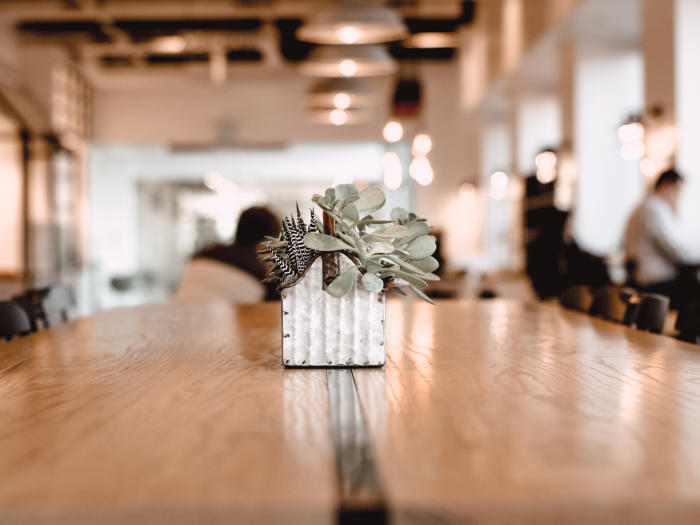 Business & Brian Malarky Images via Herb & Ranch and Taber. Food & Detail Images via Amanda N Hammond.