25 Things to Do in Irvine
From the Great Balloon and the Giant Wheel to Diamond Jamboree and the Irvine Global Village Festival, experience a plethora of outdoor recreation, family-friendly attractions and events along with globally diverse cuisine in Irvine.
1. Great Park Balloon 
Get a bird's-eye view of the area 400 feet above ground aboard the Great Park Balloon, at the Orange County Great Park. The Great Park Balloon is one of the largest tethered helium (not hot air) balloons and the first of its kind in the United States. It is environmentally safe, non-polluting, and virtually silent.     ​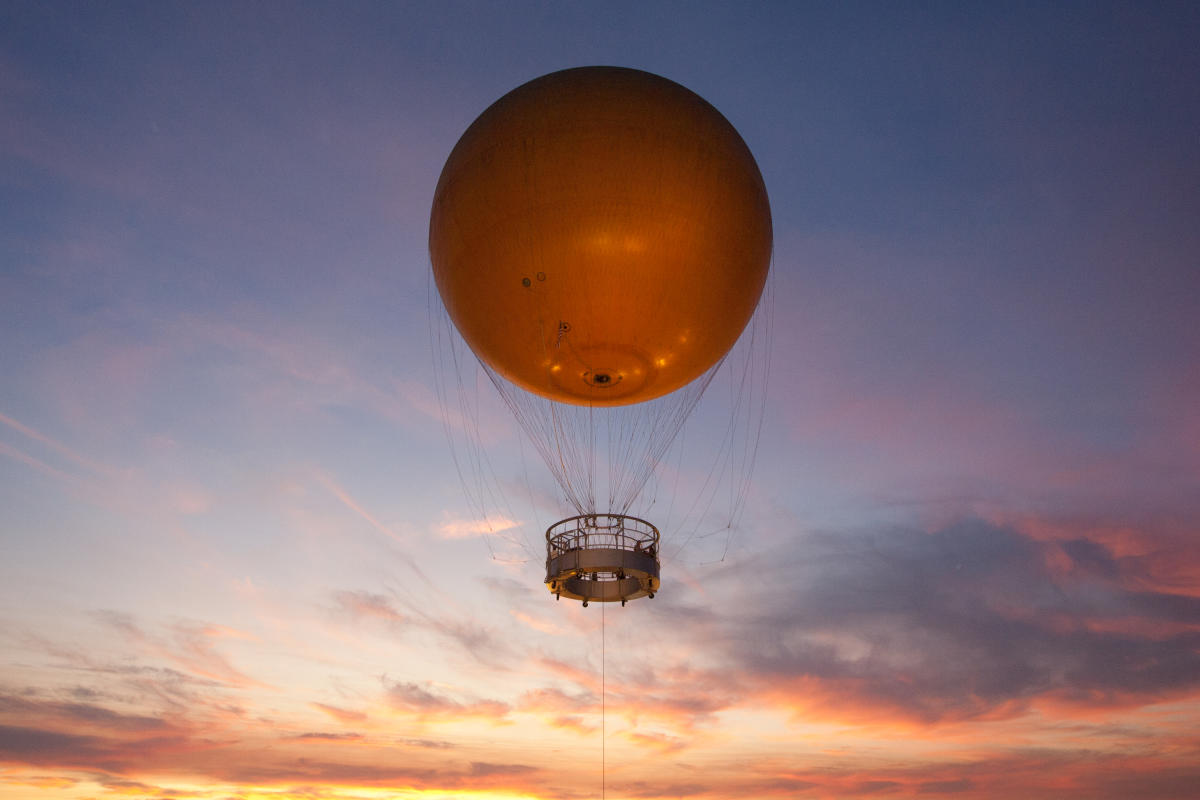 Credit: Orange County Great Park
2. Irvine Spectrum's Giant Wheel 
Take a spin on the Irvine Spectrum Center's iconic 108-foot tall Giant Wheel, custom-designed and handcrafted in Italy. Featuring over 52,000 energy-efficient LED lights, the Giant Wheel is capable of projecting a dazzling 16 million color schemes. Whether you're at the top looking out over Orange County, or in the courtyard below mesmerized by the lights, the view is spectacular.
Credit: Irvine Company
3. Diamond Jamboree
Please your palate with a variety of international flavors at Diamond Jamboree. With over twenty-one restaurants it is a must-see for all who like to explore the cuisines and cultures of the Pacific Rim.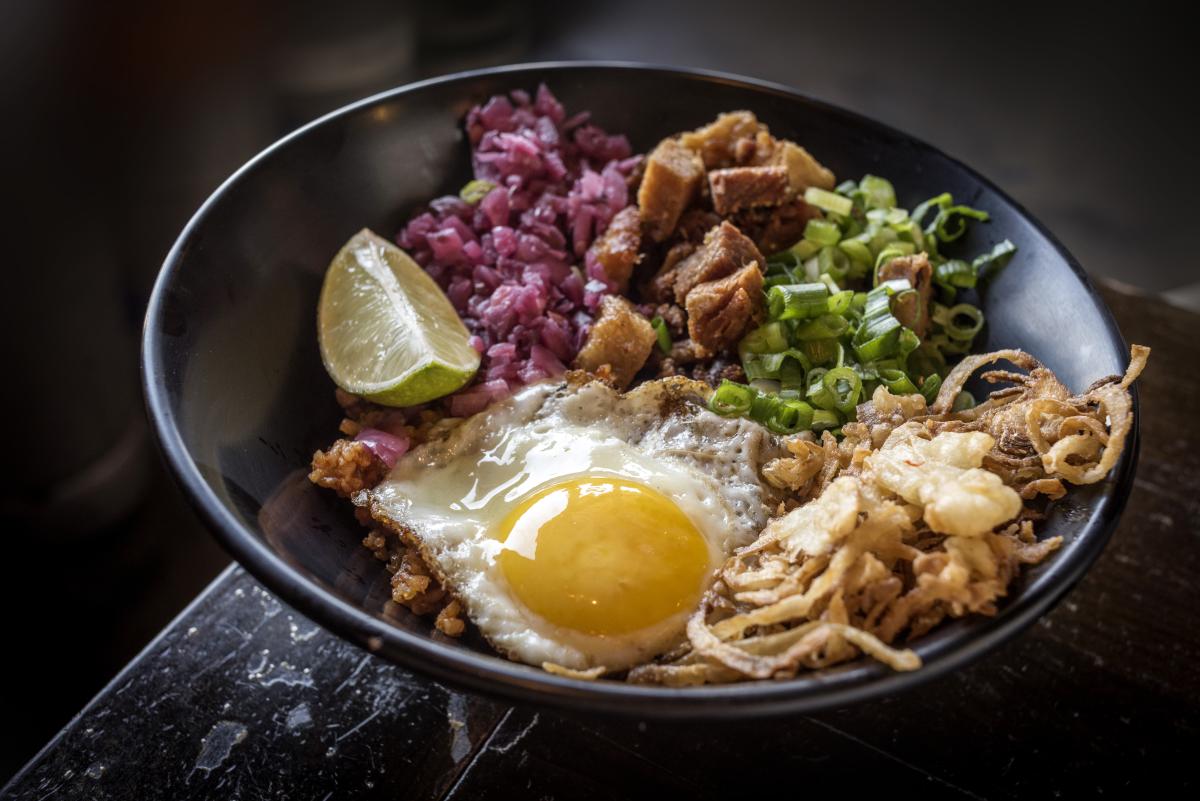 Credit: Urban Seoul 
4. Hello Kitty Grand Café 
Sip afternoon tea or a signature cocktail in the Bow Room of the Hello Kitty Grand Café. Hello Kitty Grand Cafe inside the Irvine Spectrum Center is not your average cafe. Underneath the neon Bow Room sign and behind the white door marked with a simple gold bow is an area found only in Irvine, California. The Irvine Bow Room is the Hello Kitty themed oasis, providing traditional Afternoon Tea by day and signature drinks at night.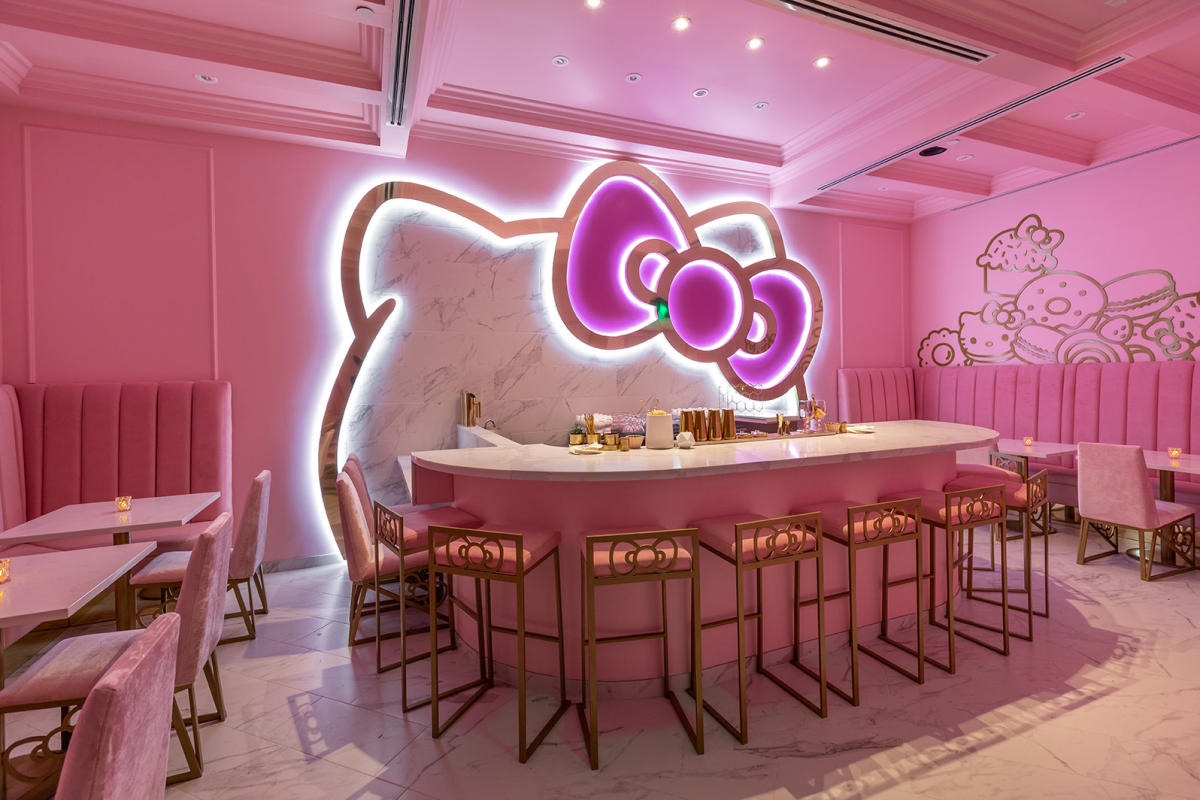 Credit: Hello Kitty Grand Cafe
5. Orange County Soccer Club 
Catch a professional soccer game as the Orange County Soccer Club takes on opponents. It's the only professional soccer team in the OC and is the official affiliate partner of the Los Angeles Football Club (LAFC) of Major League Soccer (MLS).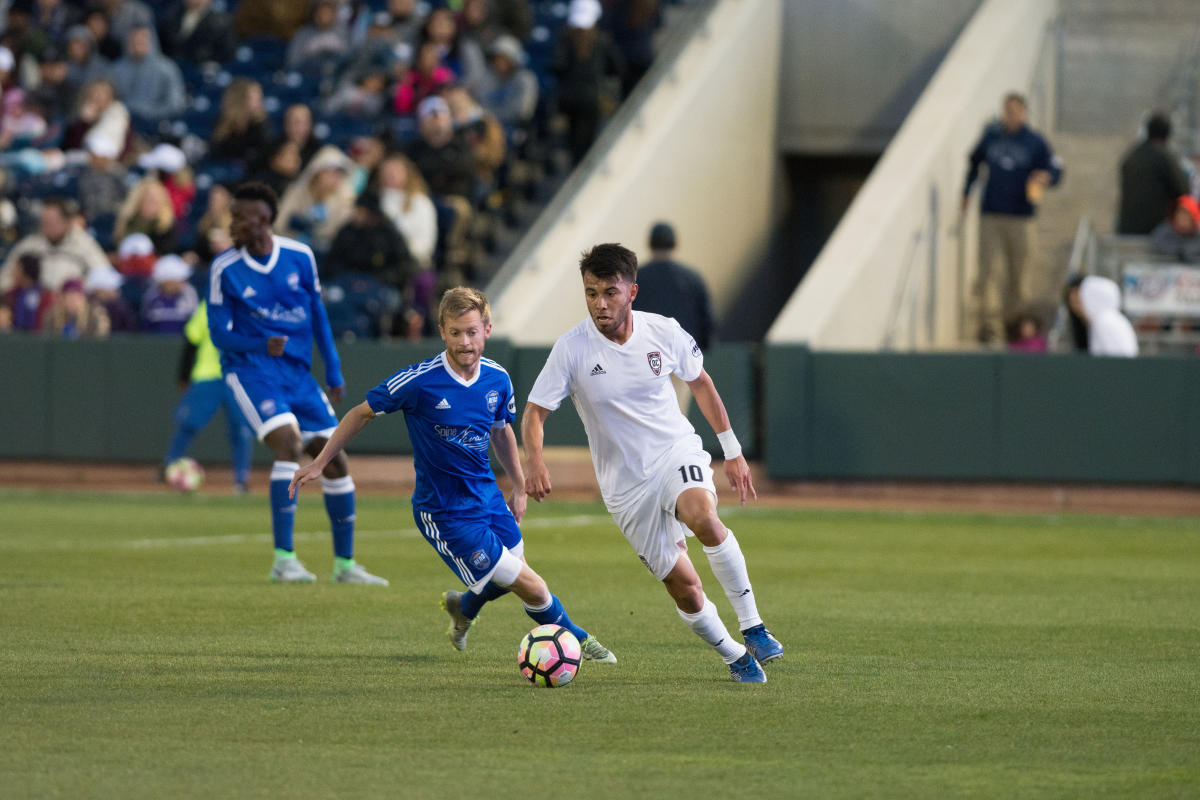 Credit: OC Soccer Club
6. UCI Institute and Museum of California Art
Visit the UCI Institute and Museum of California Art, the only museum in the state dedicated to the preservation and display of California Impressionism. California has long been a golden land with beautiful weather and an environment that is perfect for growing the most succulent of fruits. Over 100 years ago impressionist artists would come from miles around to paint the beautiful landscapes of the day. The Irvine Museum is home to many such paintings and is keen to keep today's generation painting the glorious surroundings that they live in. There are many fixed exhibitions as well as traveling ones meaning there is always something new to see.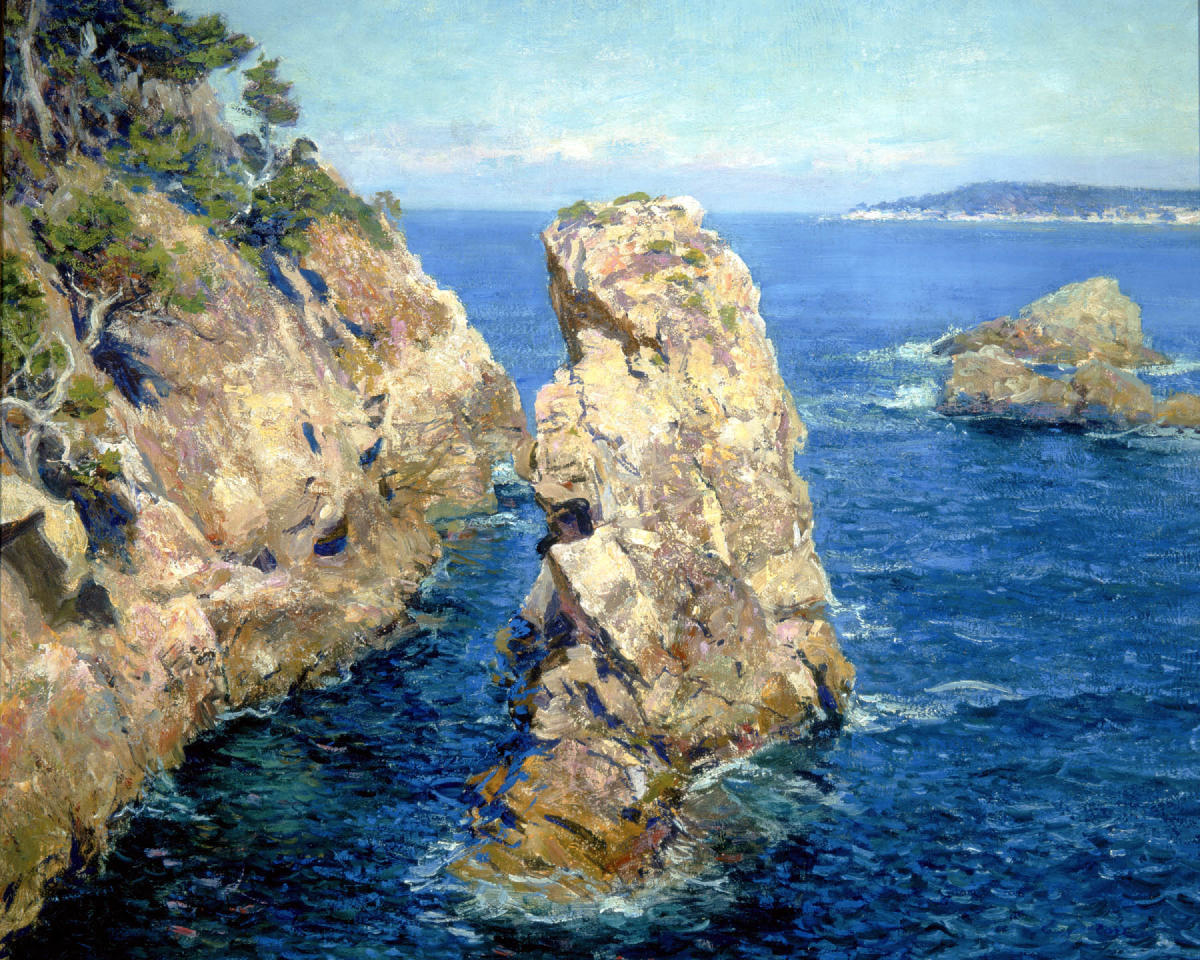 Rose, Guy -  Pt Lobos 1918  - Credit: Irvine Museum
7. Pretend City Children's Museum
Let the kids play grown-up at Pretend City Children's Museum.  This hands-on Exploratorium is a magical, interconnected "city" designed to "build better brains". Kids can pretend they are grown-ups through 17 interactive exhibits, purposeful play, role-playing, educational programming, and hands-on learning experiences.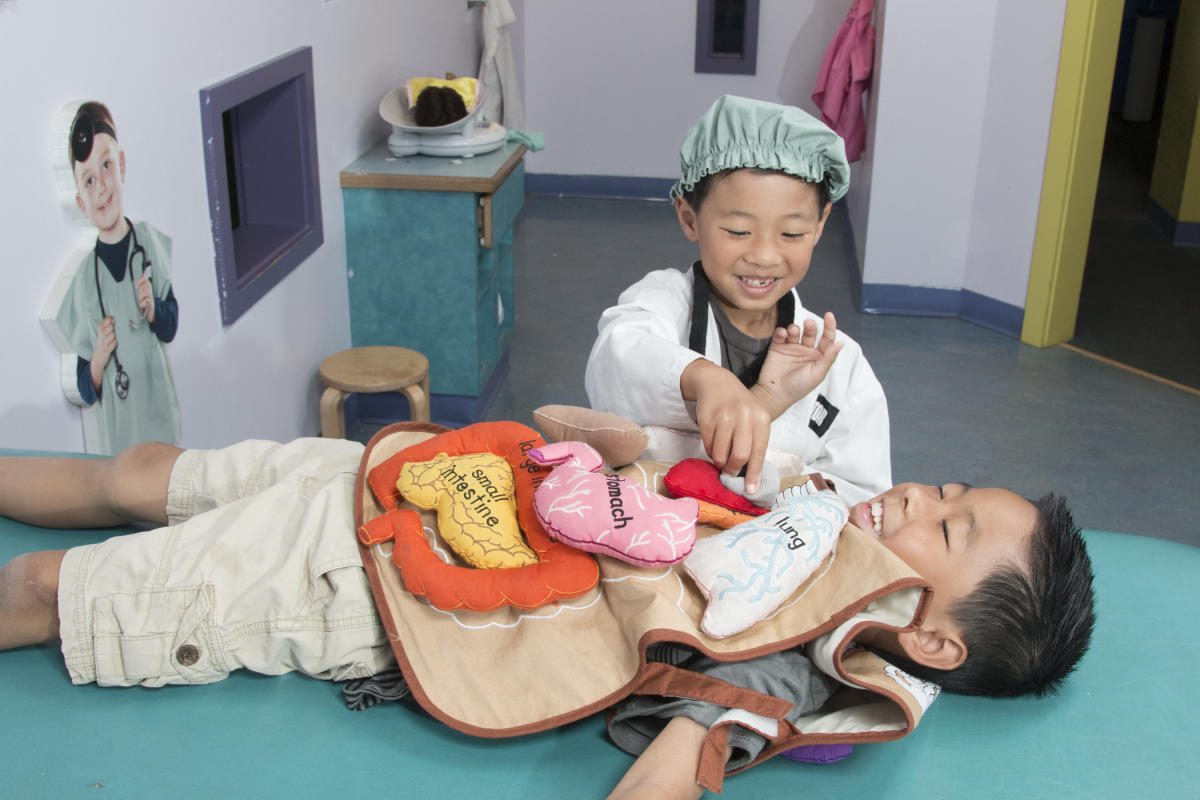 Credit: Michael Kitada
8. Irvine Global Village Festival
Celebrate 50 different cultures at the Irvine Global Village Festival, Orange County's largest multicultural festival. The festival incorporates the best of Irvine's historic fall festival to offer more food, art, and music. Families delight in Kids Village with crafts, interactive activities, seek-a-treat, and a petting zoo. Attendees of all ages enjoy local and global cuisine, an artisan's marketplace, music, art, and exhibits.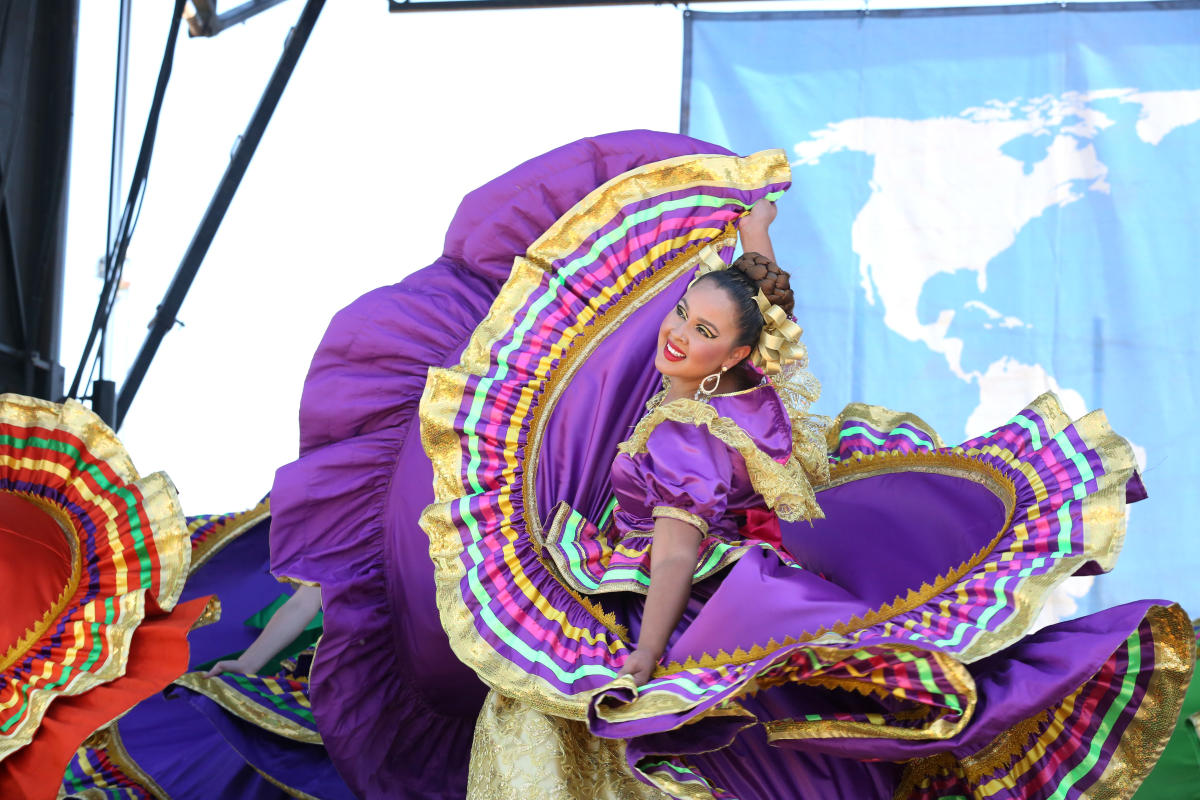 Credit: City of Irvine
9. Northwood Gratitude and Honor Memorial
Pay your respect at the Northwood Gratitude and Honor Memorial, the nation's only memorial dedicated to honoring all of the fallen American service members in the wars of Afghanistan and Iraq.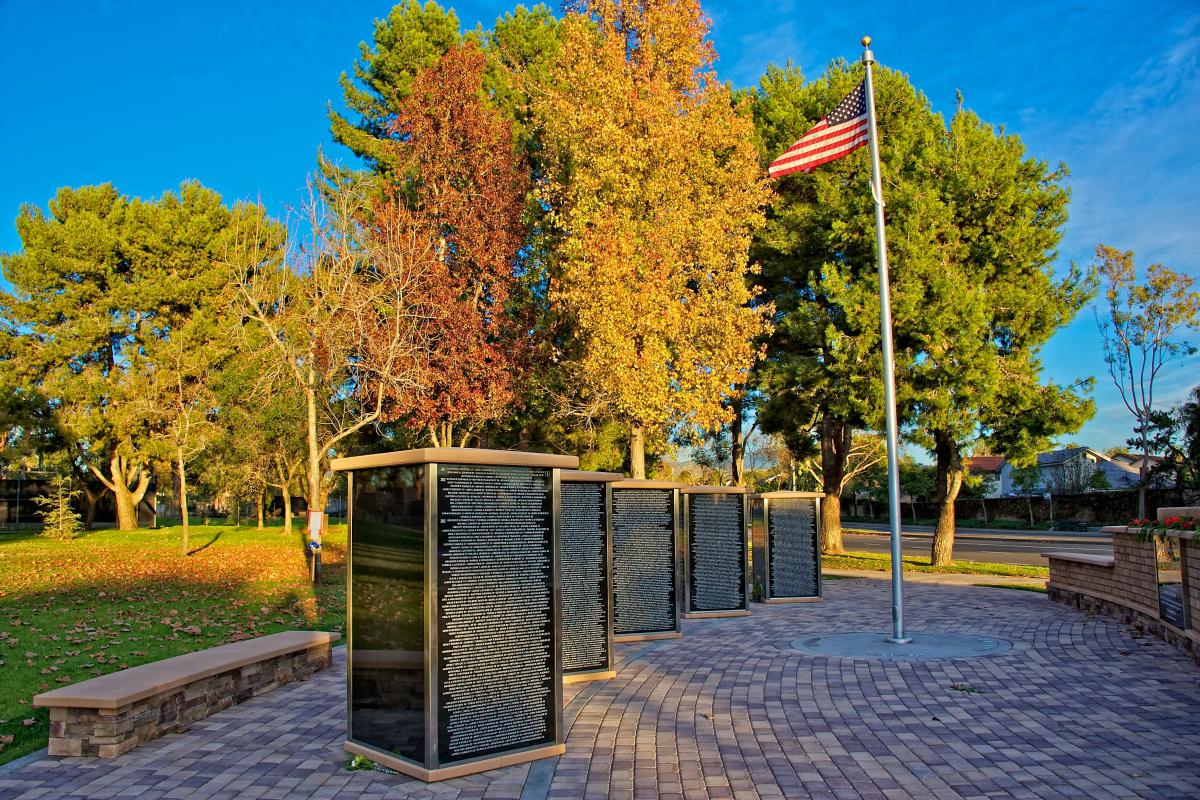 Credit: Northwood Gratitude and Honor Memorial
10. Aldrich Park
Get an introduction to the large botanical garden that contains over 11,000 trees and shrubs, including 33 species of eucalyptus at Aldrich Park. Aldrich Park is the natural centerpiece of the University of California, Irvine. The numerous trees on campus make UCI one out of 74 campuses nationwide to win the Tree Campus USA designation.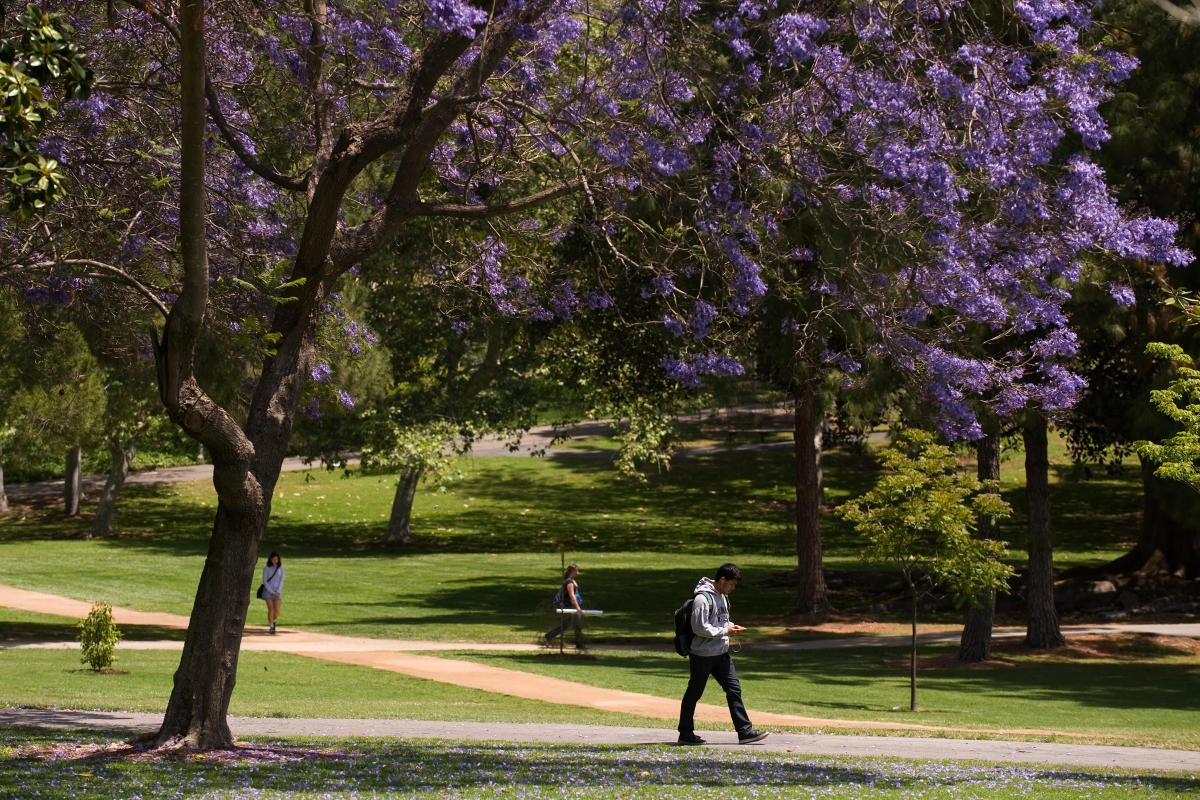 Credit: UCI
11. Tanaka Farms
Pick melons, strawberries, and pumpkins at Tanaka Farms. Tanaka Farm is a 30-acre family-run farm in the heart of Irvine where they grow over 60 different organic fruits and vegetables throughout the year.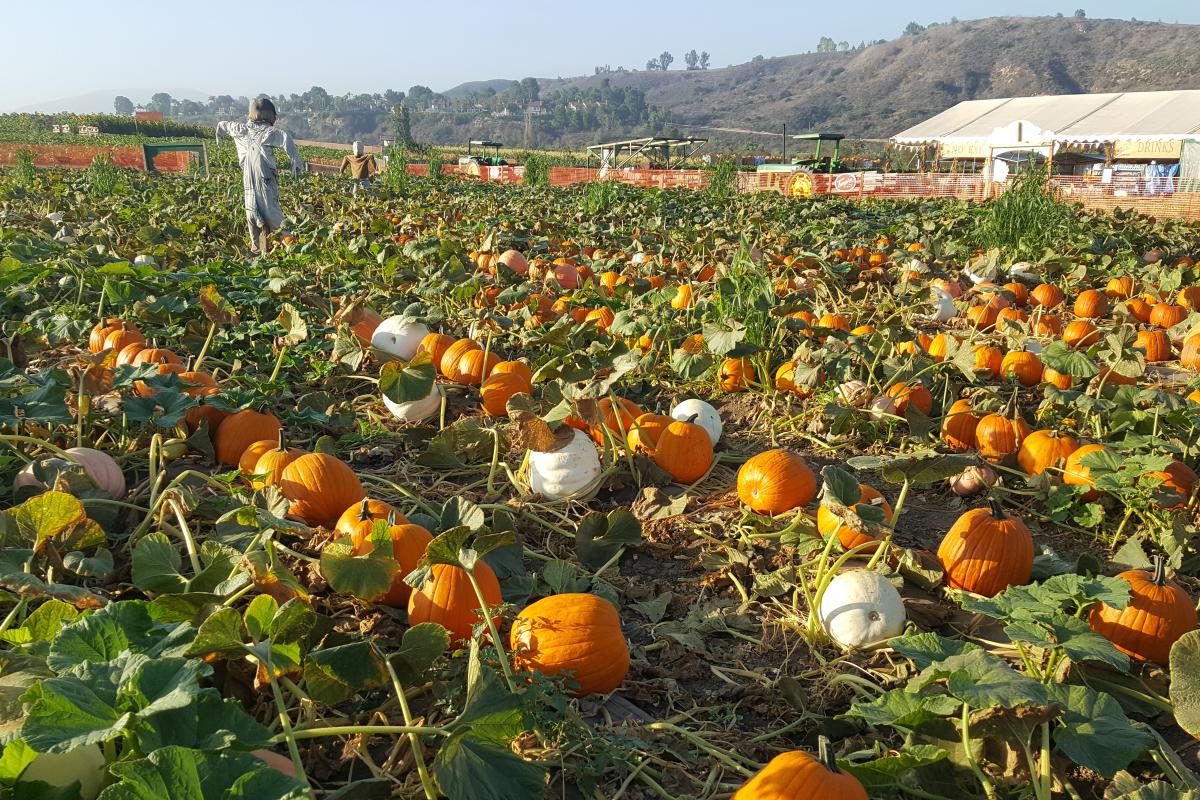 Credit: Tanaka Farms
12. Irvine Spectrum Center's ice skating rink
Attempt a triple Salchow on the Irvine Spectrum Center's ice skating rink, OC Chill. Irvine Spectrum Center is transformed into a winter wonderland when the festive outdoor Holiday Ice Rink returns to Giant Wheel Court during the holiday season. The outdoor Ice Rink offers fun for the whole family.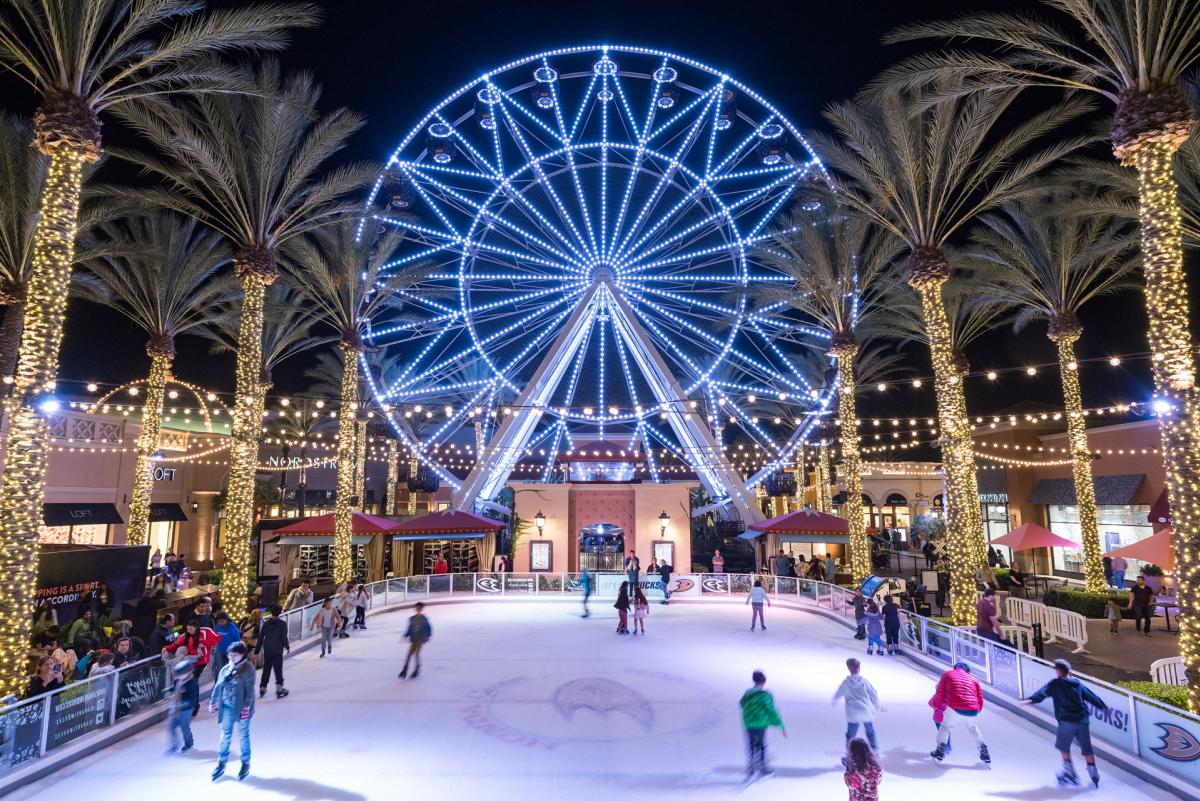 Credit: Irvine Company
13. Irvine farmers markets
Experience a sensory overload at one of Irvine's farmers market, featuring fresh fruits and vegetables from local farmers, as well as arts and crafts fair. Take home fresh produce grown on the Great Park Farm and other local farms. Explore the Farm + Food Lab and get home gardening tips from master gardeners from the University of California, Division of Agriculture and Natural Resources.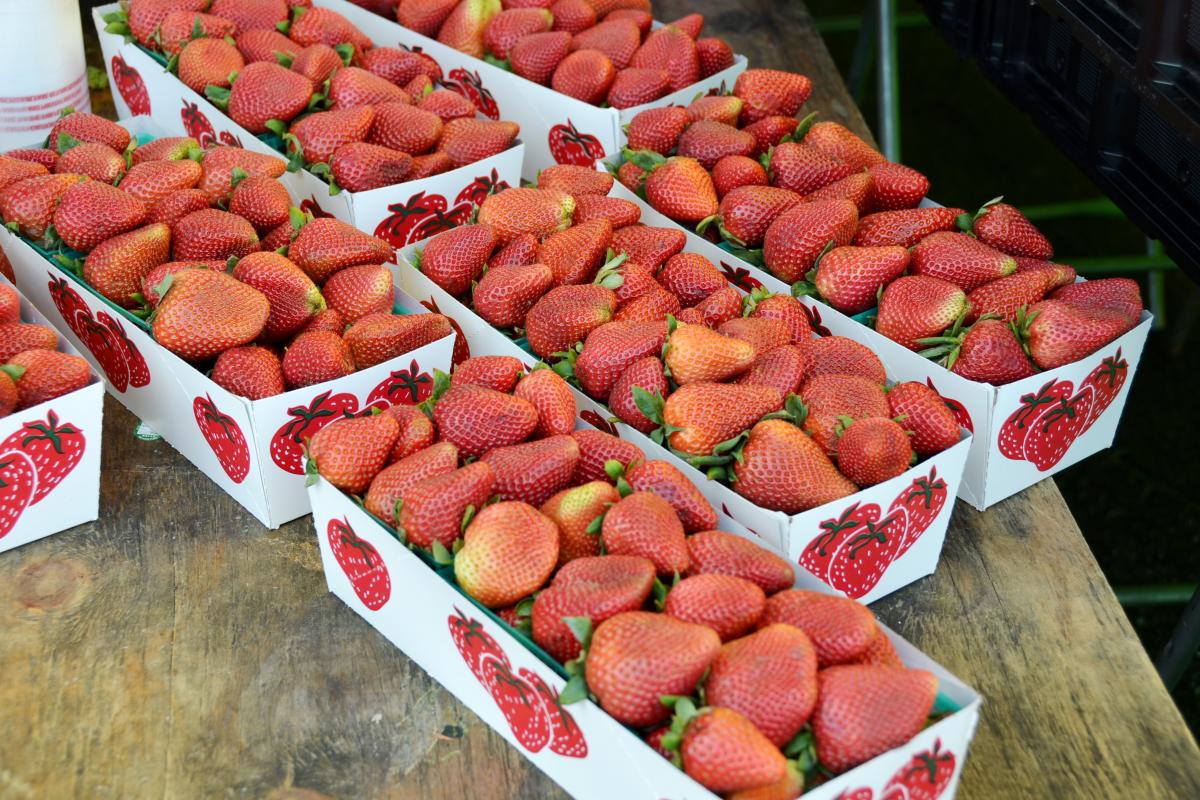 Fresh Strawberries from one of the local farms - Credit: Amanda Nguyen
14. Irvine Barclay Theatre
Enjoy contemporary dance, world music, theater, chamber music, and family events at the Irvine Barclay Theatre.   "… consistently presents one of the country's most impressive rosters of music, dance, and dramatic events… and there's no bad seat in the house" – Where Magazine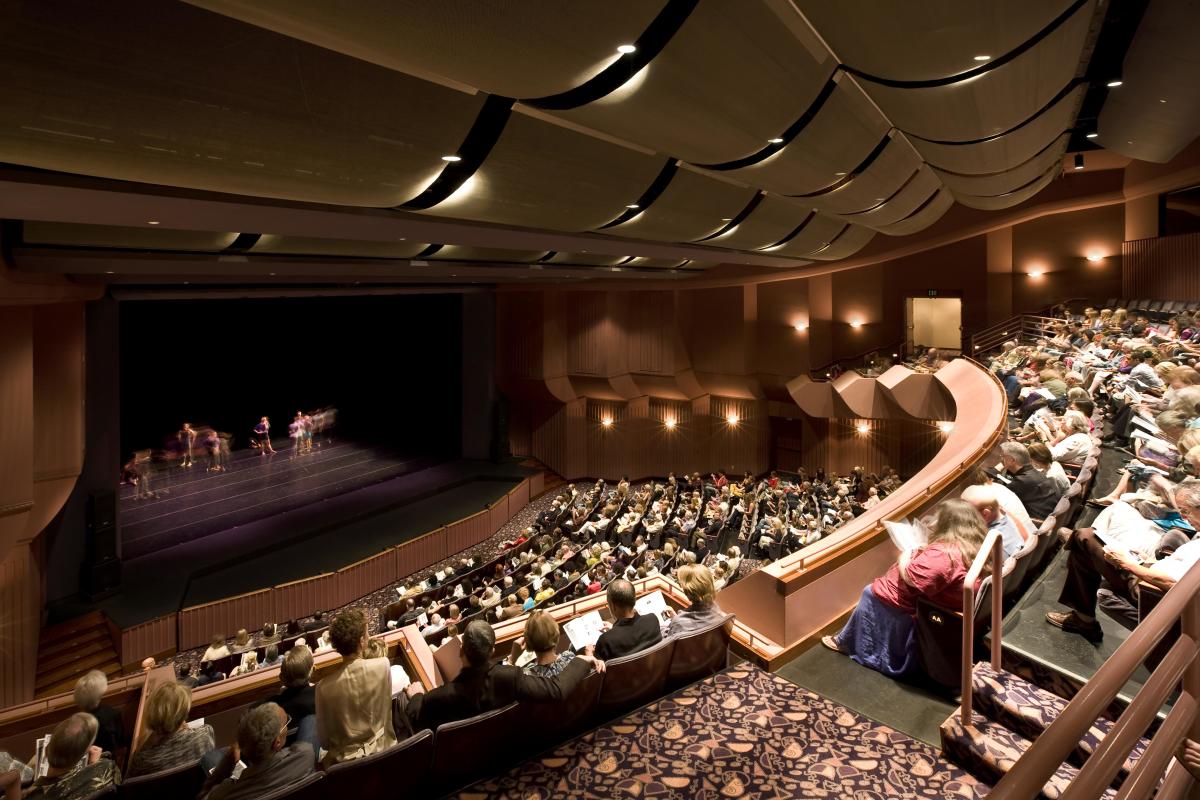 Credit: Irvine Barclay Theatre 
15. Explore the area's history
Explore the area's history and learn how the city began with a visit to the Irvine Historical Museum and the Irvine Ranch Historic Park. Irvine Historical Museum is located in the San Joaquin Ranch House, it was commissioned by James Irvine in 1868 and considered the oldest standing structure within the original boundaries of Irvine Ranch. Built for $1,300, the home was the first wooden house to be erected between Anaheim and San Diego. A research library and extensive photo collection of local historic information are available.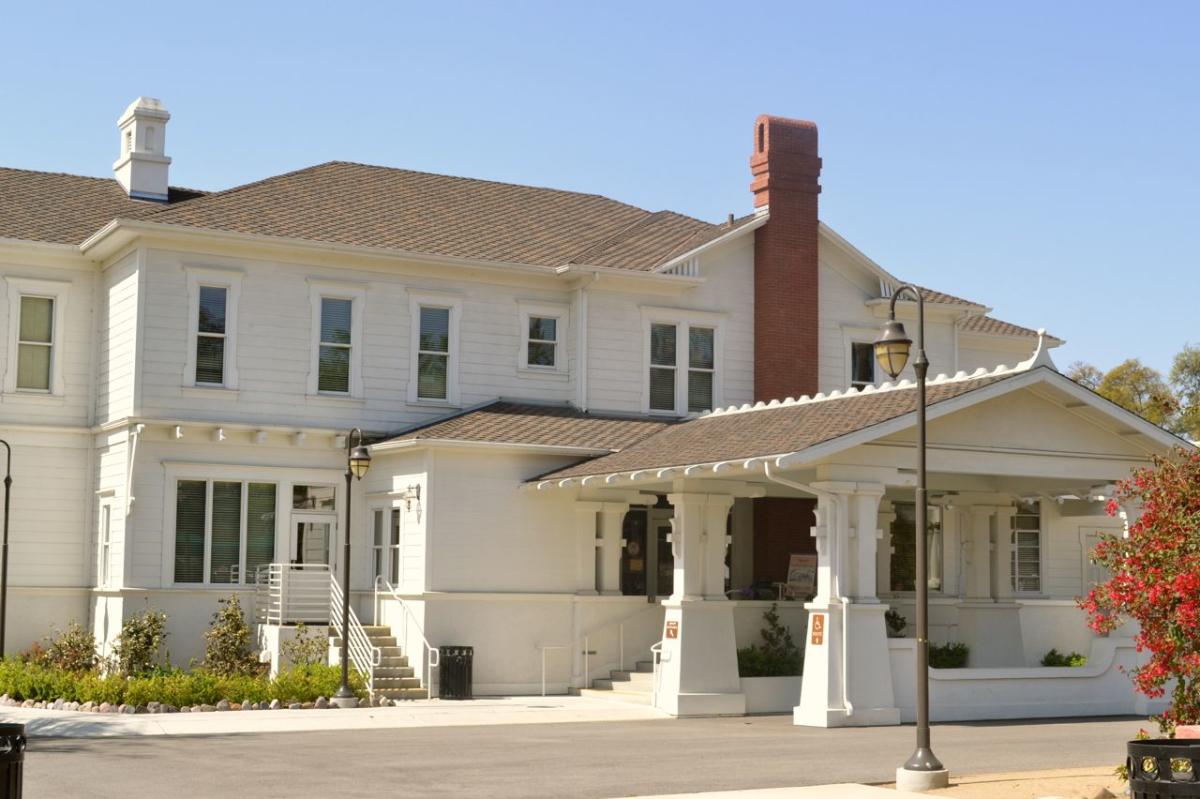 The Katie Wheeler Library - Credit: Ellen Bell
16. Hike Quail Hill 
Hike the distinctive Quail Hill preserve with your furry, four-legged friend. The 2.8-acre Trailhead, an easy two-mile natural surface trail, provides a great location to connect to southern Irvine's extensive trail network. You can also experience Irvine's self-guided audio tour on your phone.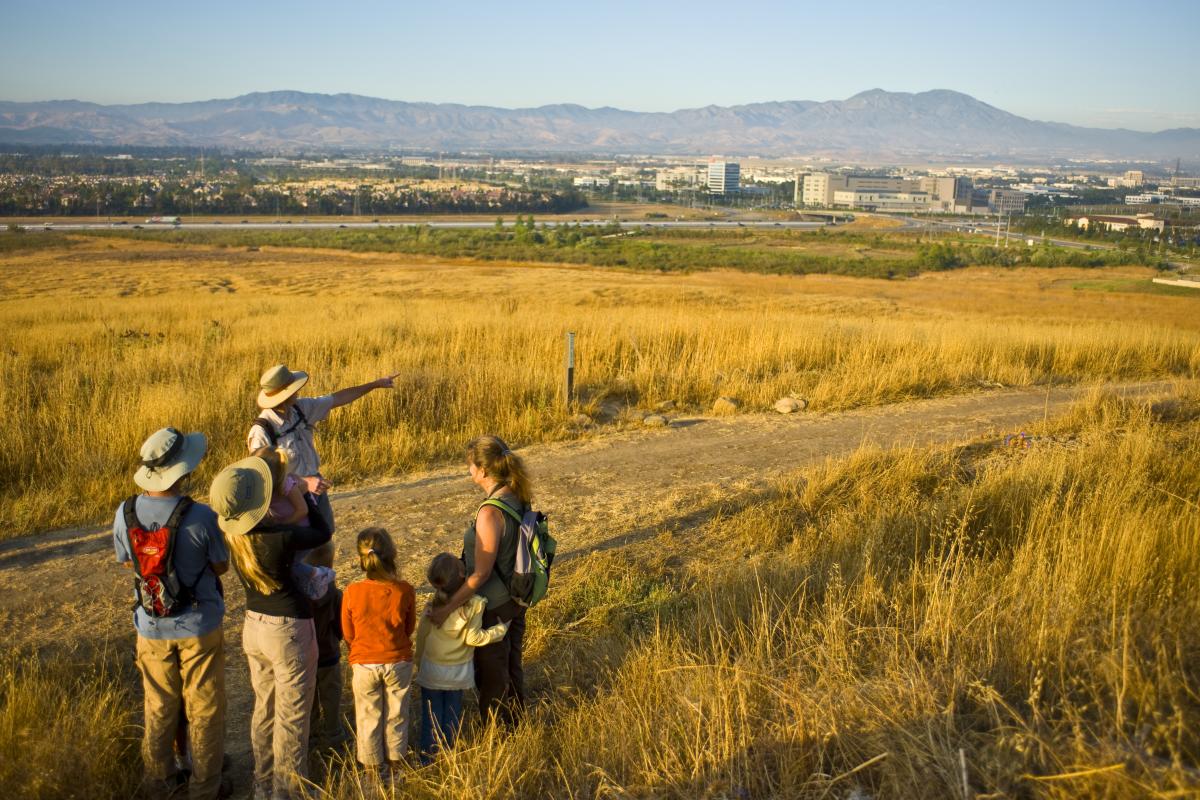 Credit: Stephen Francis
17. Trek the trails of Bommer Canyon 
Trek the outstanding trails of Bommer Canyon past ancient oak and sycamore groves and rough rock outcrops. Being more than 180 years old, Bommer Canyon beckons hikers, mountain bikers, and all outdoor enthusiasts. There are free programs such as yoga, full moon hike, and rugged mountain bike rides.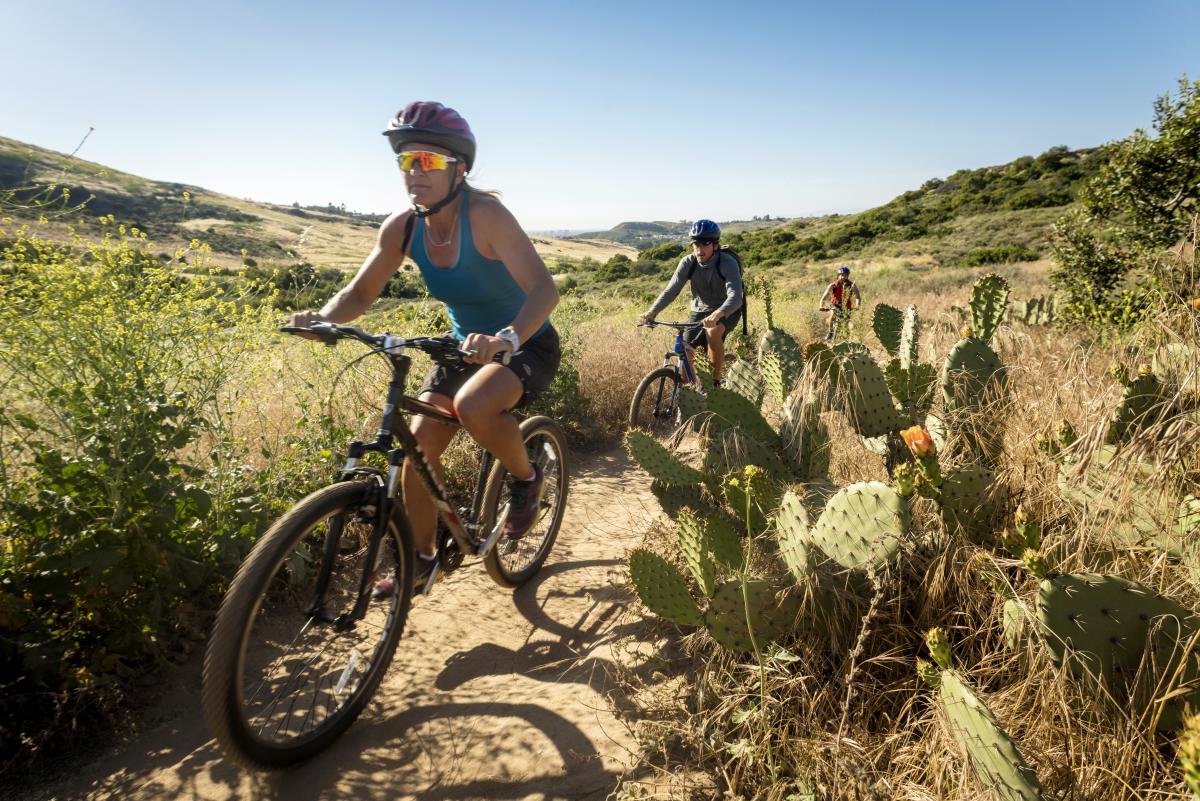 Credit: Doug Sternel
18. San Joaquin Marsh and Wildlife Sanctuary
Discover hundreds of species of plants and animals at the  San Joaquin Marsh and Wildlife Sanctuary. Learn about the Marsh, water conservation, and environmental protection at the interpretive center. The 12-mile trail is an oasis for walkers, runners, and birdwatchers. Over 100 different species of birds call this place home including blue herons, snowy egrets, brown pelicans, and many other feathered friends.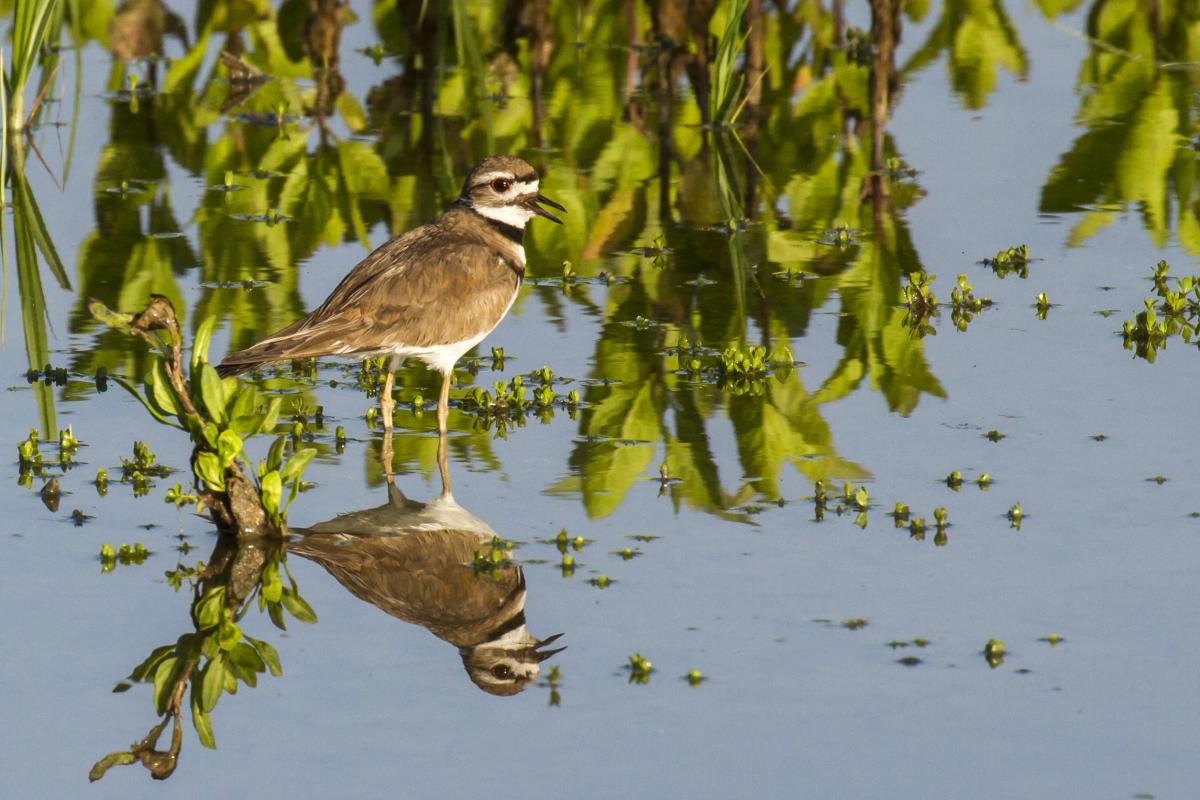 Credit: Eric Lindberg
19. Bike  
Bike Irvine - 60 miles+ of off-road bicycle trails and 300+ miles of on-road bicycle lanes. One-third of Irvine is preserved for outdoor recreation, making it one of the greenest cities in America!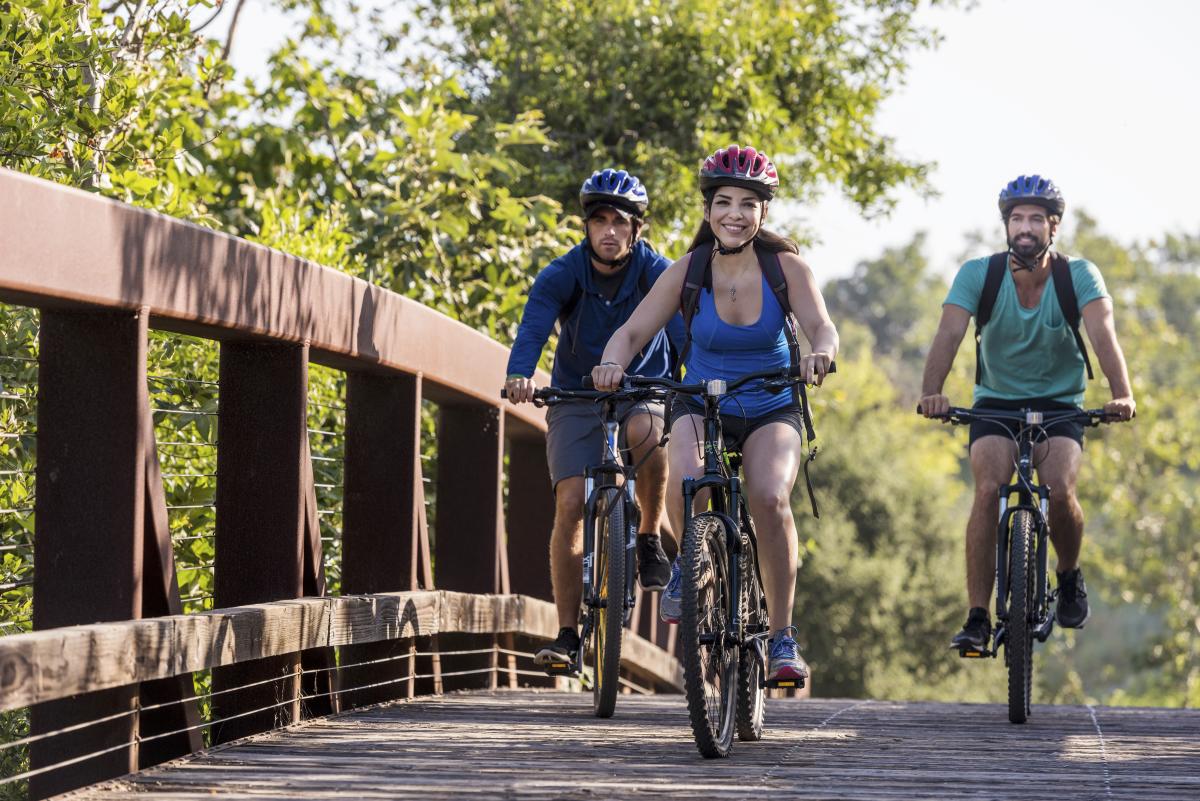 Mountain Biking at Shady Canyon  - Credit Doug Sternel 
20. Shop 
Shop at one of Irvine's retail and lifestyle centers. Irvine and the surrounding area offer fashionistas, casual shoppers, and people-watchers several retail and lifestyle centers such as Irvine Spectrum Center, Fashion Island, South Coast Plaza, The District, and The Market Place.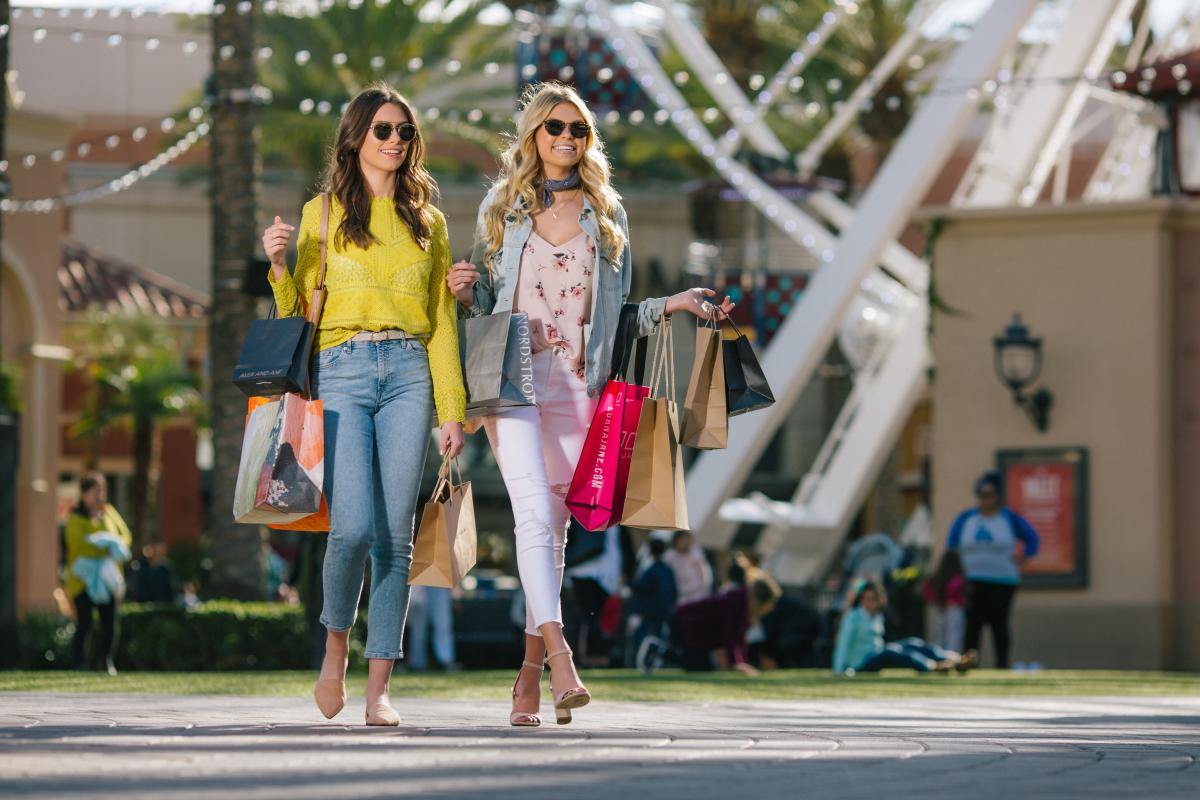 Irvine Spectrum Center - Credit: Irvine Company
21. Irvine Fine Arts Center
View artwork and meet artists at the Irvine Fine Arts Center. The Irvine Fine Arts Center provides art classes, open studio programs, events, and exhibitions for all ages in fully-equipped art studios.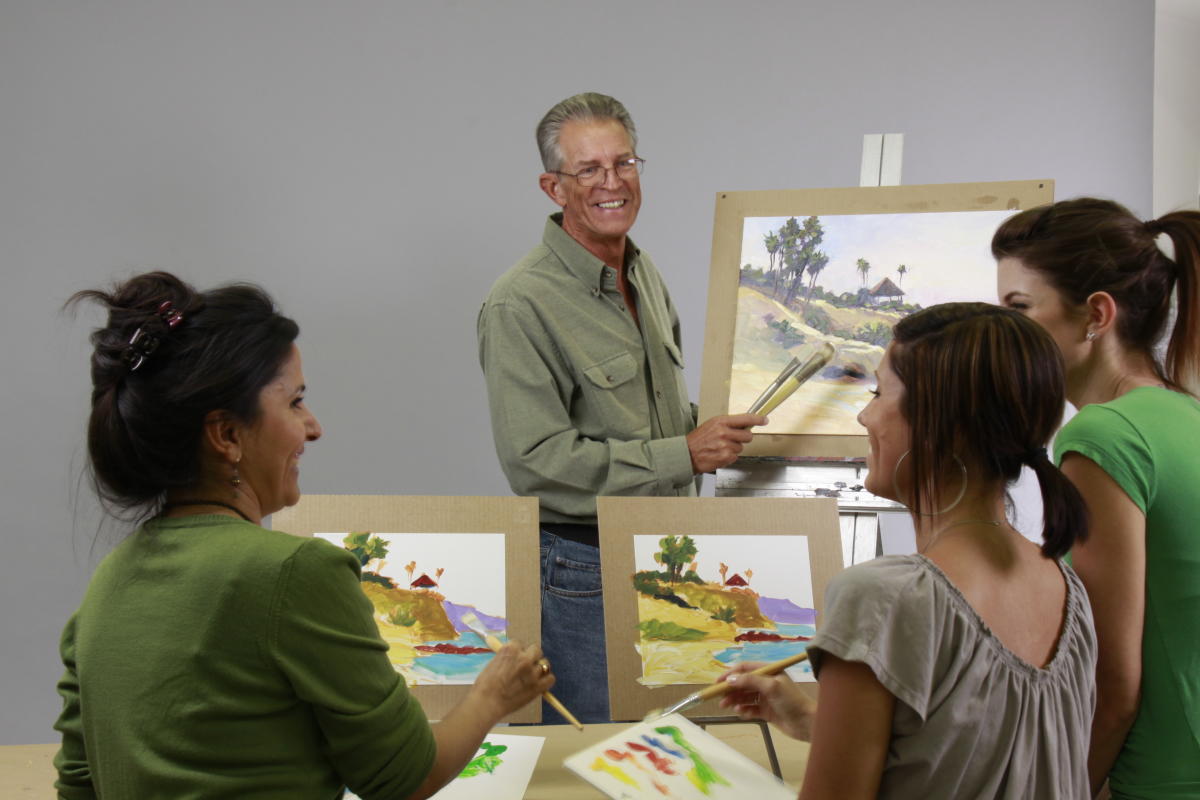 Painting Class Credit:- Irvine Fine Arts Center
22. Golf 
Golf at one of Irvine's picturesque courses. Irvine has many fantastic options for the avid golfer, including a variety of courses and plenty of tee times to fit your schedule.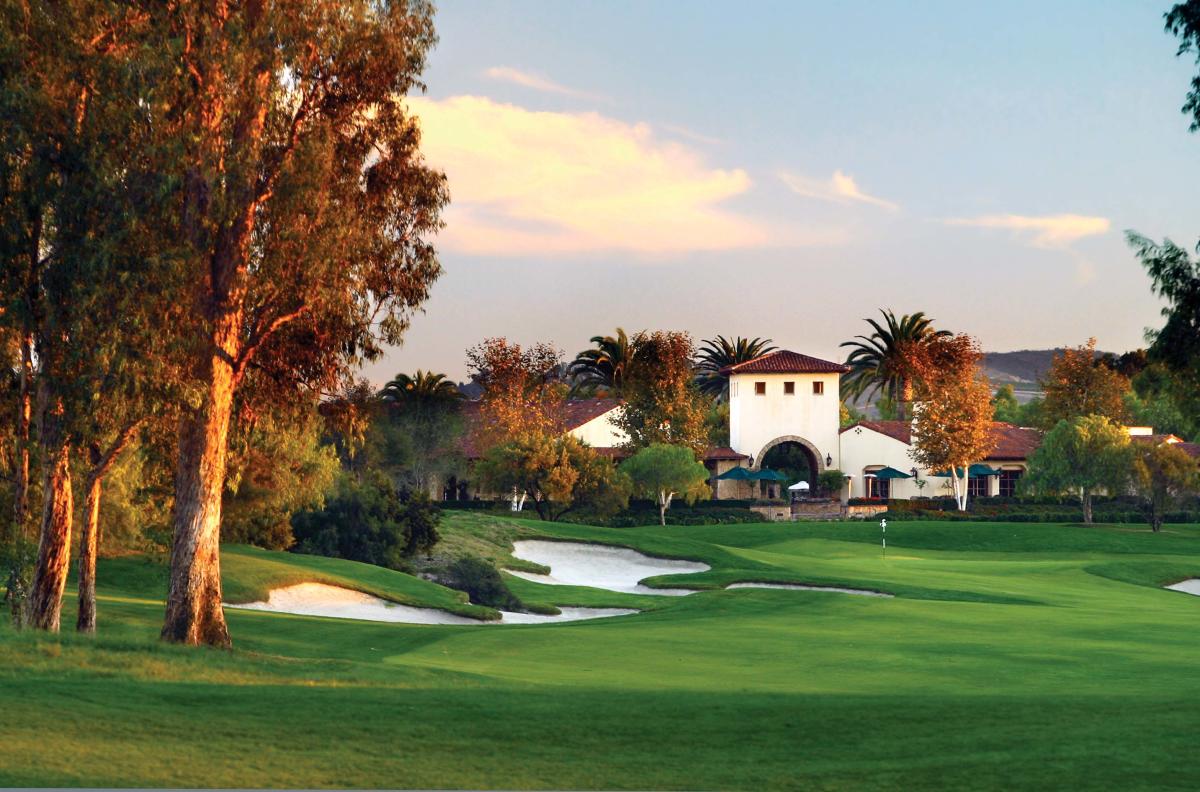 Oak Creek Golf Club - Credit: Irvine Company
23. FivePoint Amphitheatre
Hear Grammy award-winning artists at FivePoint Amphitheatre, adjacent to the OC Great Park, the 12,000-capacity venue is the first one to be built in Orange County since 1983.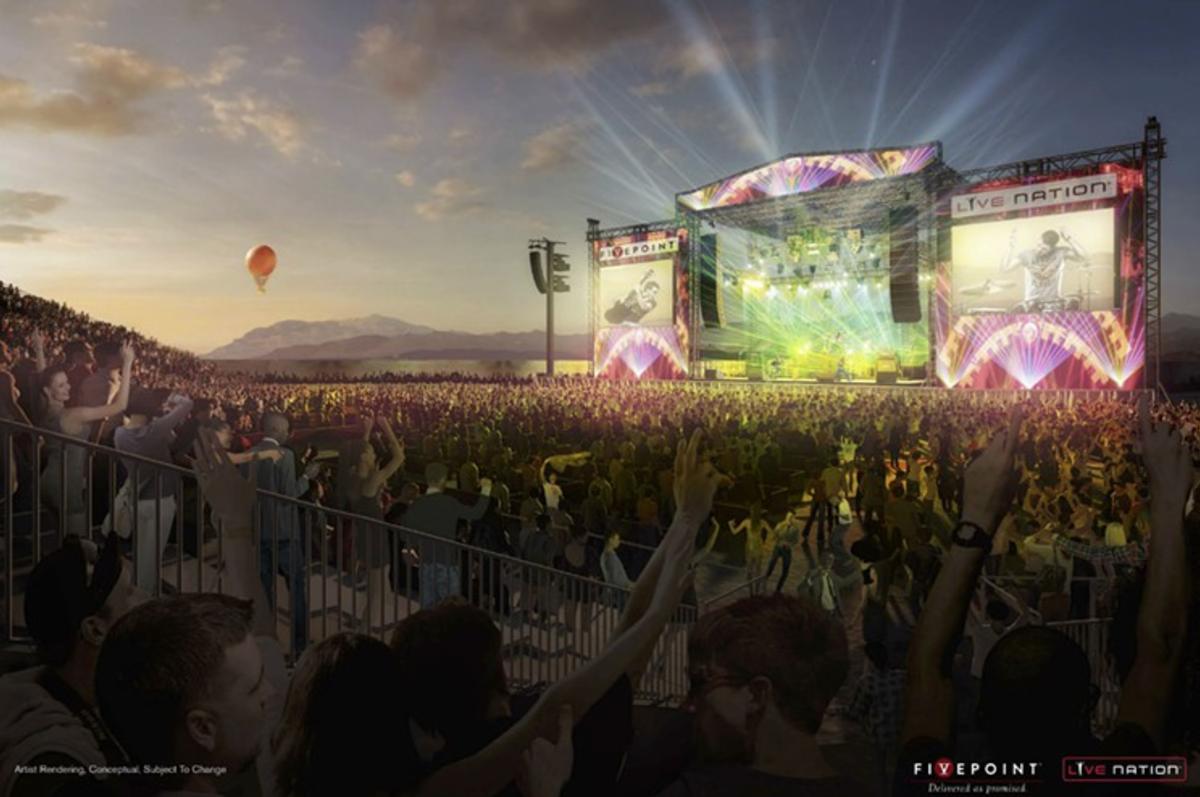 Credit: Live Nation
24. Carousels
Go around and around on Irvine's two carousels - Orange County Great Park, featuring hand-painted artwork inspired by vintage orange crate labels and Orange County scenes and Irvine Spectrum Center.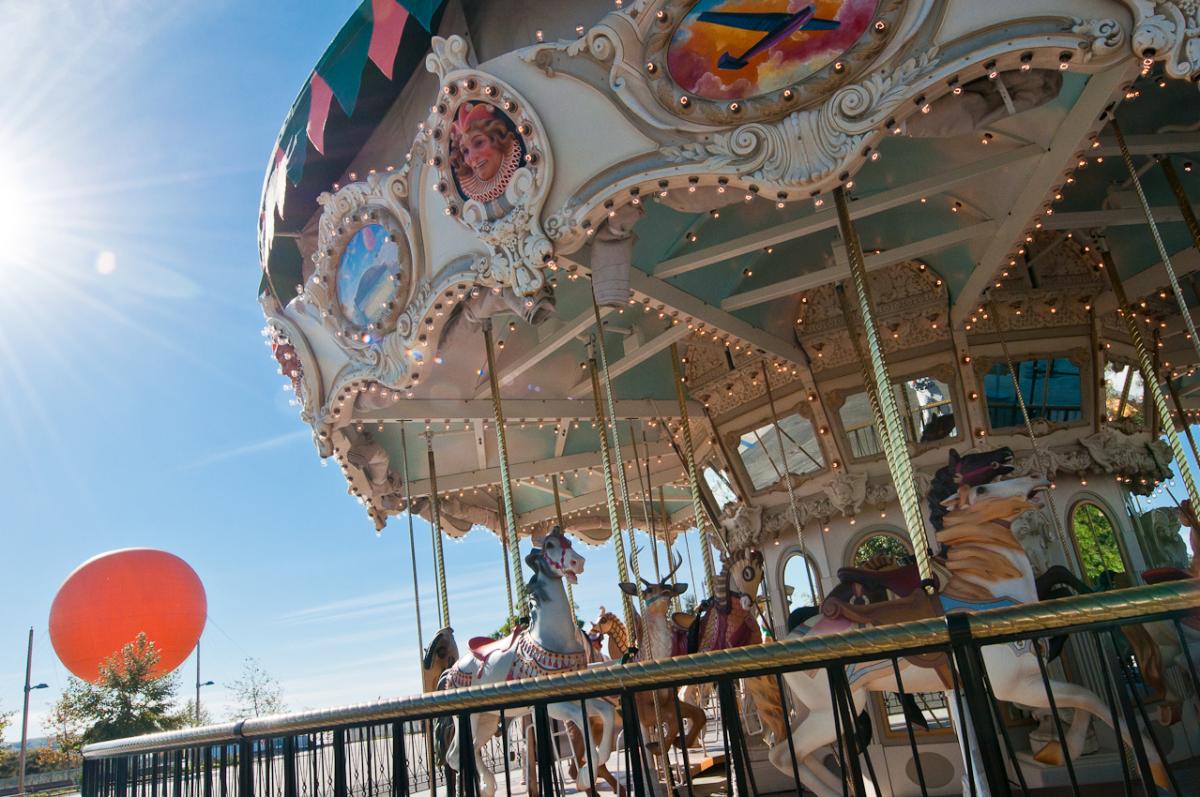 Carousel at the OC Great Park - Credit: OC Great Park
25. Intercollegiate sports
Cheer on the University of California, Irvine athletes as the Anteaters compete in 18 different Division I intercollegiate sports.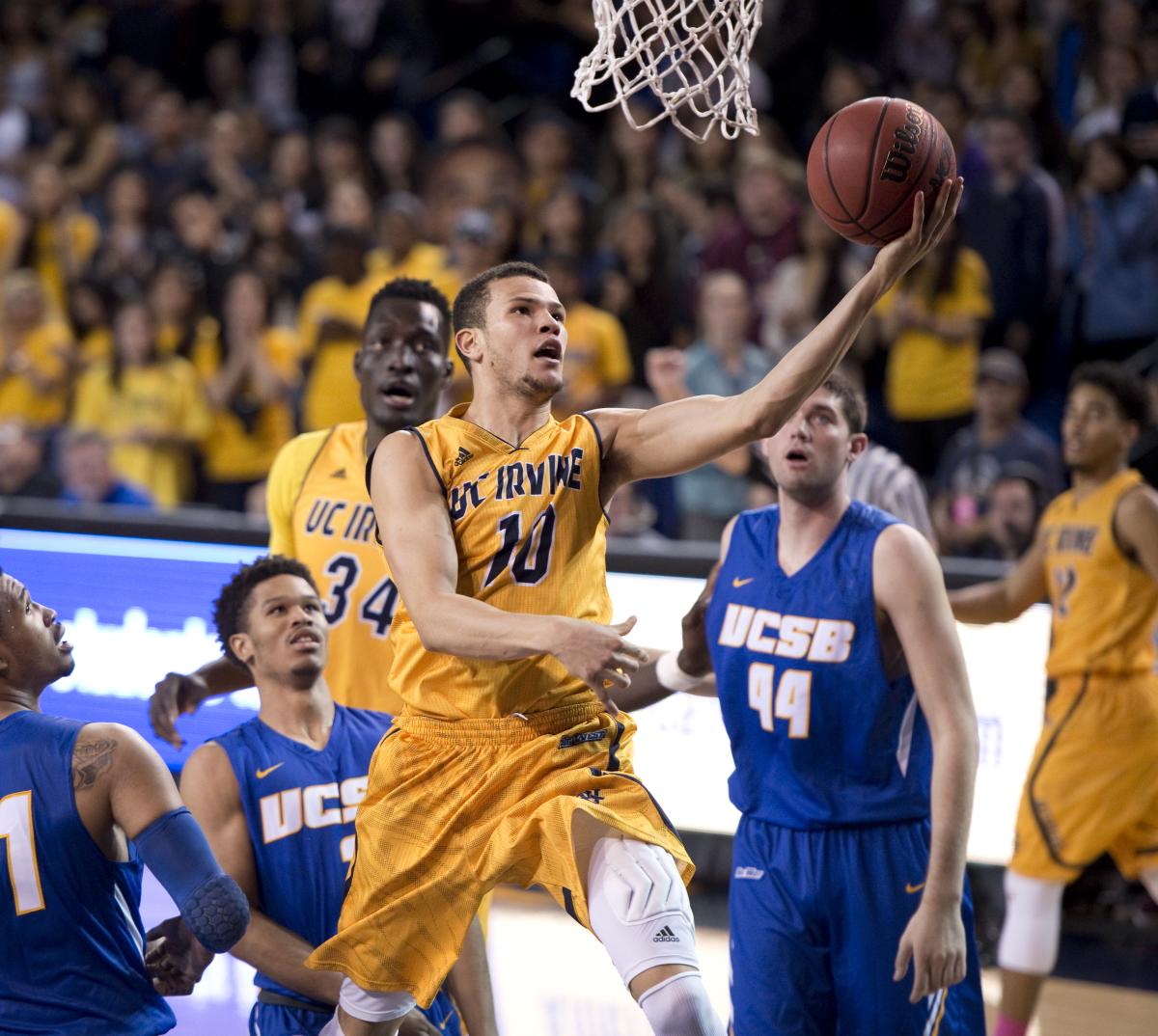 Credit: UCI